FIRE Starters in London
The Rising Stars of Asset Recovery
20th October 2021 - Ironmongers' Hall, London
FIRE Starters in London Speakers include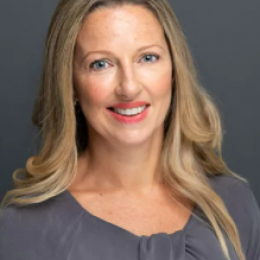 Tamlyn Edmonds
Partner
Edmonds Marshall McMahon
Tamlyn is a founding Partner of Edmonds Marshall McMahon. Tamlyn specialises in serious fraud, cyber-crime, asset recovery, international fraud, corruption and intellectual property crime. She is typically instructed by corporates, HNW victims of fraud, NGO's, those involved in the investigation of national/international fraud and luxury brands.
Tamlyn was called to the Bar in 2000 and is a highly experienced prosecutor.Prior to founding Edmonds Marshall McMahon, Tamlyn headed up the Department of Health, Medicines and Healthcare products Regulatory Agency's (MHRA) specialist team of prosecutors, a role in which she gained an impressive reputation. Tamlyn was the lead lawyer in the largest-ever counterfeit medicines case prosecuted by the Department of Health, R v Gillespie and others (2011) concerning the importation of counterfeit, prescription only, life-saving medicines which eventually reached the legitimate supply chain within the UK, leading to a rare Class 1 recall by the MHRA.
Tamlyn has significant experience in restraint and confiscation, having dealt with a number of cases over the years including the largest ever confiscation order (£21 million) ever to be awarded in a private prosecution, R v Somaia (2016) (http://www.emmlegal.com/news/emm-secures-confiscation-order/). She also has experience in the area of extradition, both within and outside the EU.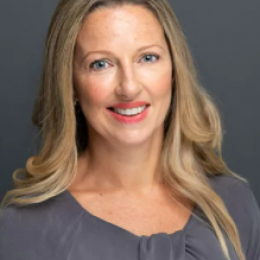 Tamlyn Edmonds Partner
Edmonds Marshall McMahon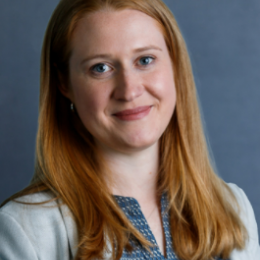 Deborah Tillett
Senior Associate
Enyo Law
Deborah is a commercial litigator with particular expertise in restructuring and insolvency law and financial services disputes. She has experience acting on complex and high-value matters, for insolvency practitioners, directors, debtors and creditors across a range of sectors and in relation to both domestic and cross border disputes and insolvencies.
Deborah holds Bachelor's degrees in both Law and Psychology from the University of Otago, New Zealand and is admitted to practise as a barrister and solicitor of the High Court in New Zealand. Since qualifying, Deborah has practised at one of New Zealand's largest corporate law firms, at a specialist litigation firm in London, and at Eversheds Sutherland where she was an associate in the restructuring team working on insolvency matters with a contentious element. She joined Enyo Law in May 2021.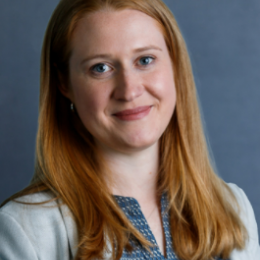 Deborah Tillett Senior Associate
Enyo Law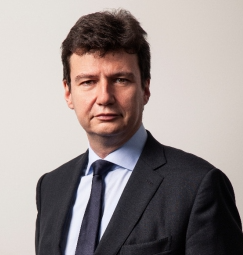 Yves Klein
Partner
Monfrini Bitton Klein (Switzerland)
Yves Klein's main activity is litigating and coordinating transnational asset recovery proceedings on behalf of victims of economic crimes or parties seeking to enforce their claims against assets concealed in Switzerland or abroad. He develops strategies for the international search and recovery of assets, coordinates cross-border proceedings and represents his clients, including individuals, companies, foreign governments, and liquidators of foreign insolvencies, before civil, criminal and bankruptcy courts, in order to recover crime proceeds and obtain damages, notably from facilitators (banks, financial companies, fiduciaries, etc.).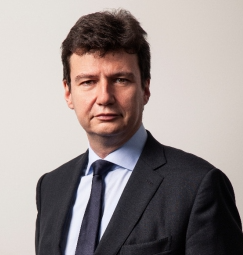 Yves Klein Partner
Monfrini Bitton Klein (Switzerland)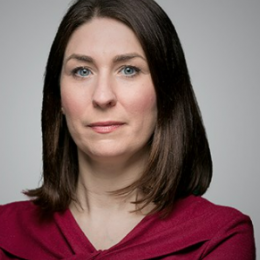 Charlotte Pender
Partner
Charles Russell Speechlys
Charlotte advises on complex, high-value litigation with both domestic and international elements.
She has experience of a broad range of commercial disputes but with particular expertise in the fields of civil fraud, asset tracing, freezing and recovery and shareholder disputes. Whilst Charlotte is an experienced trial lawyer she also has experience in the resolution of disputes by way of arbitration and mediation.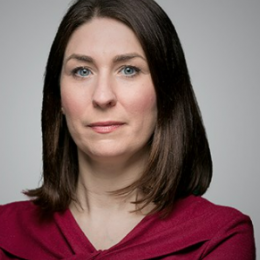 Charlotte Pender Partner
Charles Russell Speechlys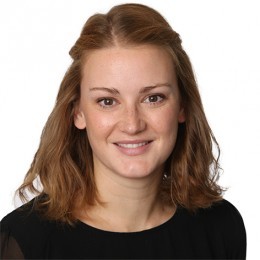 Annabel Strutt
Senior Associate
HFW
Annabel specialises in international dispute resolution, with experience in complex cross-border litigation and arbitration. She focuses on fraud and insolvency matters, her skills in which have been developed in HFW's London and Melbourne offices. She has experience in off-shore jurisdictions, including the BVI and Isle of Man.
Annabel also acts in an advisory capacity on insolvency matters, for example on directors' duties, company law, enforcement of debt/security, commercial contracts and asset realisation.
Recent work includes:
Unicorn Worldwide Holdings Limited and others v Cochrane and another: acting for joint liquidators of various related companies. Advising on asset realisations and contentious matters. Recently made successful application for worldwide proprietary and freezing relief.
Gorbunova v Berezovsky and others: acting for trustees in bankruptcy of Boris Berezovsky's insolvent estate. Recently made successful application for reverse summary judgment.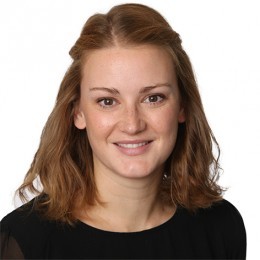 Annabel Strutt Senior Associate
HFW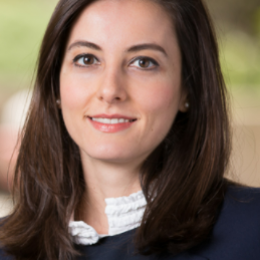 Ruzin Dagli
Associate
Withers
Ruzin is an associate in the litigation and arbitration team.
Ruzin is a dual-qualified associate (Turkey and England & Wales) and having previously practised in Paris and Istanbul, she has particular expertise in international arbitration, commercial litigation and both private and public international law.
In her international arbitration practice, Ruzin represents individuals, companies, States and State-owned entities in international disputes conducted under LCIA, ICC, DIAC, SCC, UNCITRAL and ICSID rules across a variety of sectors, including construction, energy, infrastructure, technology, pharmaceuticals and textiles. Ruzin also advises States on public international law matters such as the application of treaties, dispute resolution issues relating to international trade and investment, human rights and sovereign immunity.
In her commercial litigation practice, Ruzin advises both individuals and companies before the English High Court in complex shareholder disputes, disputes involving family businesses, debt collection and insolvency issues and litigation ancillary to arbitration proceedings including international enforcement of awards. Ruzin has appeared before the Turkish courts as an advocate in a range of commercial disputes and enforcement actions.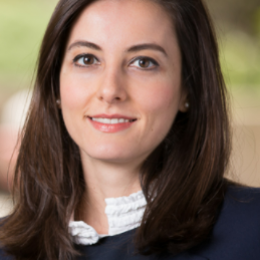 Ruzin Dagli Associate
Withers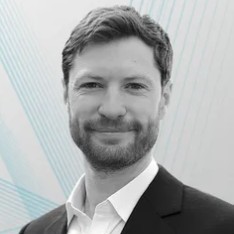 Lochy Macpherson
Commercial Director
Finlegal (UK)
Lochy leads on sales and marketing activities as well as managing the FinLegal product.
He joins from a financial services background, having worked various positions at Close Brothers bank, before specialising in litigation funding with Novitas.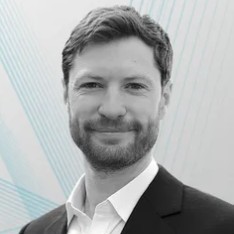 Lochy Macpherson Commercial Director
Finlegal (UK)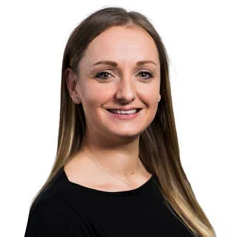 Ami Sweeney
Associate Director
Grant Thornton
I have over 10 years' experience of working in our insolvency and asset recovery team that specialises in global asset tracing, recovery and enforcement.
I manage contentious personal and corporate insolvency appointments and work closely with solicitors to formulate legal claims to enforce judgements and maximise recoveries for those who have suffered a financial loss.
I lived in the British Virgin Islands for two years where I led several high-profile feeder funds in liquidation. This enabled me to obtain experience in understanding and unwinding complex corporate structures in offshore jurisdictions and attending to contentious trust matters.
These skills have supported my focus on assisting beneficiaries, trustees and representatives in matrimonial, family, trust and probate disputes with the support of my colleagues in the corporate intelligence, forensic, and valuation teams.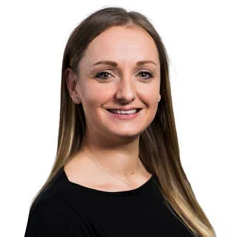 Ami Sweeney Associate Director
Grant Thornton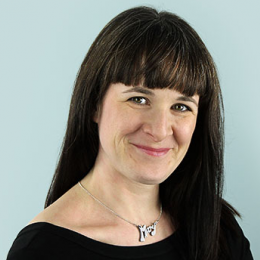 Mary Young
Partner
Kingsley Napley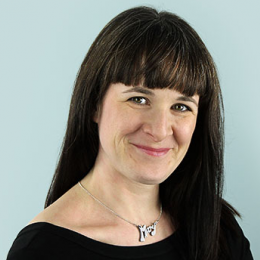 Mary Young Partner
Kingsley Napley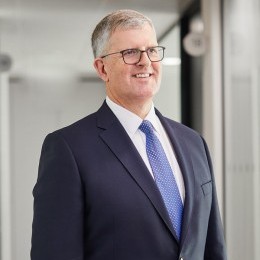 Geoff Carton-Kelly
Partner
FRP
Geoff Carton-Kelly is a partner and Licensed Insolvency Practitioner at FRP in London. He has more than 35 years' experience, and has been taking appointments since 1998. More recently his primary focus has been on contentious insolvency, international recovery projects, real estate, and charities. He advises boards and stakeholders, claimants, and government agencies on a range of asset tracing and recovery solutions including issuing proceedings against third parties in multiple jurisdictions.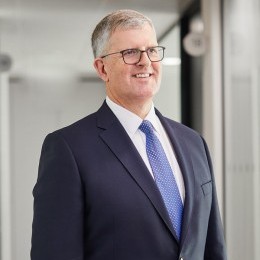 Geoff Carton-Kelly Partner
FRP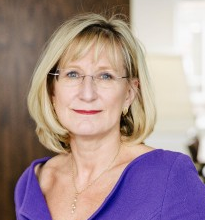 Frances Coulson
Senior & Managing Partner, Head of Litigation & Insolvency
Wedlake Bell
She is Head of Insolvency and Litigation at Moon Beever running a substantial team of insolvency and litigation specialists.
She undertakes most areas of personal and corporate insolvency, specialising in contentious insolvency especially cases involving fraud, as well as provisional liquidations and injunctive work generally. She is a long serving member of the London Solicitors' Litigation Association Panel of Supervising Solicitors with extensive experience of executing and supervising search orders and bankruptcy warrants.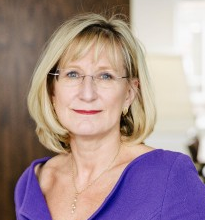 Frances Coulson Senior & Managing Partner, Head of Litigation & Insolvency
Wedlake Bell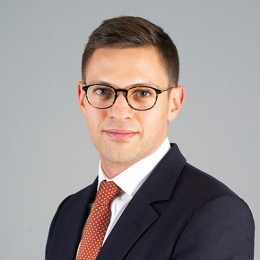 Sam Goodman
Barrister
Twenty Essex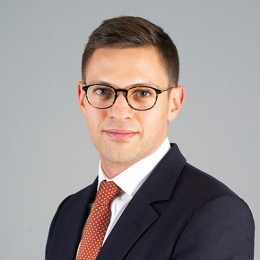 Sam Goodman Barrister
Twenty Essex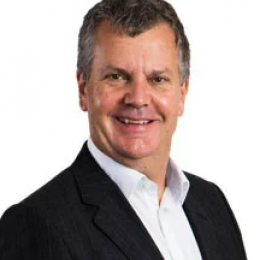 David Ingram
Partner
Grant Thornton
I joined Grant Thornton in 2008 and head up the firm's proceeds of crime team, specialising in the management and tracing and recovery of assets. I regularly take appointments as Court Appointed Receiver in criminal and non-criminal matters as well as contentious insolvency appointments.
I have over 25 years of experience in insolvency and have specialised in contentious insolvency and the proceeds of crime for 15 years. Recent experience including a hostile appointment as liquidator in a multimillion pound tax fraud and numerous 'boiler room' frauds ranging from premier wine to property investments in Brazil.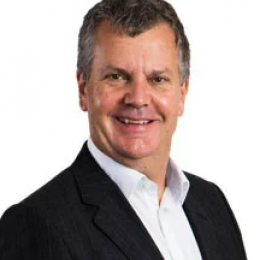 David Ingram Partner
Grant Thornton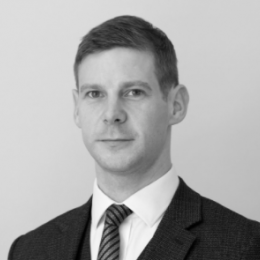 Ben Wells
Partner
Candey
Ben Wells is a Solicitor Advocate and a fluent Russian speaker. The majority of his work is focused on Russian-speaking clients.
Ben is experienced in international arbitration and dispute resolution related to cross-border disputes. Ben has a particular focus on contentious trusts issues, claiming relief under Part III of the Matrimonial and Family Proceedings Act 1984, asset-tracing and recovery. Ben also assists clients to decide contentious issues in relation to commercial contracts, trading, investments, banking, company and shareholder disputes, cross-border insolvency, international civil fraud and enforcement. Ben regularly represents clients in arbitration and in the English courts.
Ben is the founder and chairman of RusFor (the Russian Speaking Legal Professionals' Forum) a group that hosts conferences and networking events for its professional members. He is also an executive committee member of the British-Kazakh Law Association, holds rights of audience at the Astana International Finance Centre (AIFC) and is listed as an international arbitrator with the Russian Arbitration Centre and RSPP (Russian Union of Industrialists and Entrepreneurs).
Ben writes articles which have been published in CIS Arbitration Forum, Arbitration.ru and Zakon.ru as well as having featured in articles for the Law Society of England and Wales. Ben is a frequent speaker at conferences throughout Russia, Kazakhstan and the former Soviet Union and is a guest lecturer the St Petersburg State University of Economics.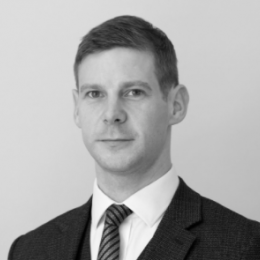 Ben Wells Partner
Candey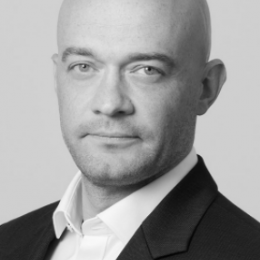 Michael Redman
Managing Director
Burford Capital
Michael Redman is a Managing Director and co-leads Burford's global corporate intelligence, asset tracing and enforcement business.
As the only legal finance provider with an in-house global asset recovery business, Burford can combine its capital and investment expertise alongside top-level global judgment enforcement. Mr. Redman is a leading authority on complex asset recovery with well over a decade of industry experience. He is fluent in Russian.
Mr. Redman began his career in the Lloyd's of London political and credit risk insurance market and also spent time in the west African diamond industry. He has worked in complex asset recovery and enforcement for well over a decade, holding senior positions in both Moscow and London before co-founding a leading asset recovery advisory boutique. Mr. Redman has worked on many commercial and sovereign enforcement actions and has overseen asset recovery investments arising from distressed situations and insolvencies.
Mr. Redman earned degrees from University College, London and Cambridge and was called to the Bar of England & Wales.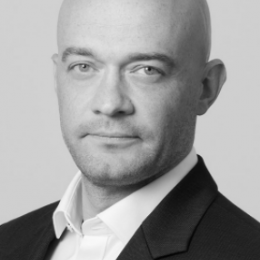 Michael Redman Managing Director
Burford Capital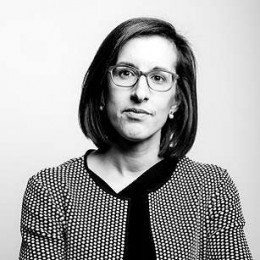 Emma Ruane
Partner
Peters & Peters
Emma has extensive expertise in civil fraud litigation, in particular obtaining and defending worldwide freezing injunctions. As a result of her work on behalf of the Department of Health, Emma has experience in litigating private damages actions in competition cases alleging abuse of dominant position and entry into anti-competitive arrangements. In the competition litigation practice area, Legal 500 described Emma as "very sharp".
Emma's work often involves cross-border or international elements: amongst other things Emma was part of the team that defended the former CEO of what was Nigeria's fourth largest bank, conducting 2 weeks of the trial of the claim in Lagos. Emma has also assisted in the taking of evidence from witnesses in Nigeria, made representations on behalf of clients at the United Nations In New York and drafted evidence in support of an anti-suit injunction seeking to prevent the continuation of a claim filed in Israel.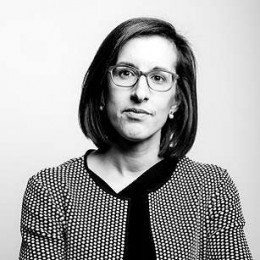 Emma Ruane Partner
Peters & Peters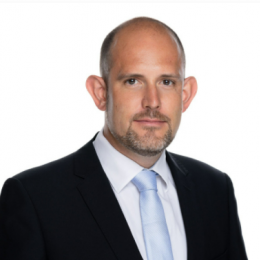 Luke Harrison
Partner
Keidan Harrison
Luke co-founded Keidan Harrison LLP in May 2020, having formerly led a substantial and esteemed team at a mid-sized firm.
He is recognised by the leading legal directories as a "very commercial litigator with a real eye for detail" and "especially adept at insolvency-related commercial disputes" (Chambers 2019).
Luke's practice covers a broad spectrum of commercial disputes, but he has particular expertise in contentious insolvency and restructuring advisory, fraud and asset recovery, banking and financial services, company and partnership, professional negligence claims and technology disputes. He also has substantial expertise in media, data protection and defamation claims. Luke has acted for large corporates as well as for small- to medium-sized enterprises and office holders (directors, trustees and insolvency practitioners). He works across all sectors, but has particular experience in recruitment, litigation funding, alternative lending, technology, construction and private equity.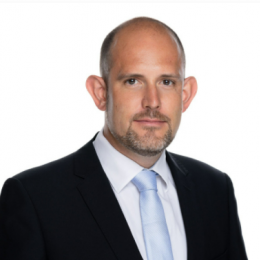 Luke Harrison Partner
Keidan Harrison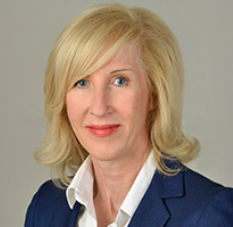 Jane Colston
Partner
Brown Rudnick
Jane Colston's practice focuses on complex and high-value commercial banking, contract and tort disputes as well as company, shareholders and partnership disputes.
Jane has acted in numerous complex fraud cases and has extensive experience of forensic investigations, most of which have involved working with teams of investigators and accountants, and coordinating lawyers in multiple jurisdictions to trace and freeze assets. She has managed numerous cases involving freezing, search, disclosure, gagging and delivery up injunctions as well as breach of confidence claims.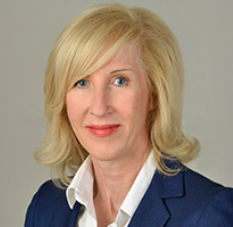 Jane Colston Partner
Brown Rudnick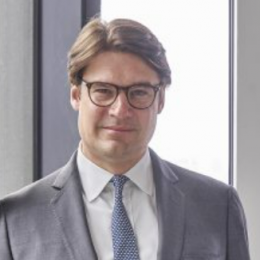 James Le Gallais
Partner
Stewarts
James has particular expertise acting for Claimants in tax mis-selling claims, group actions and cases involving commercial/corporate fraud. He has a broad commercial litigation background having qualified and practised as a barrister for seven years at the start of his career, and now works alongside former HMRC solicitors and tax inspectors as part of Stewarts' multi-disciplinary approach to tax disputes.
He has recently acted for large groups of investors in several high profile investment schemes against promoters, banks and advisers, including Eclipse, Scotts Atlantic Distributors, Ingenious and Scion, which are among the largest group actions currently proceeding through the courts.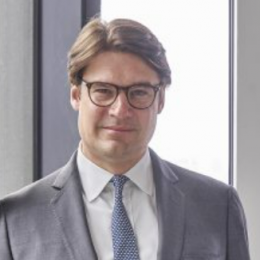 James Le Gallais Partner
Stewarts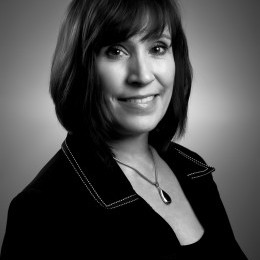 Julia Mahoney
Divisional Director
Howden
Julia Mahoney leads the Litigation Risk Management team within the Restructuring and Resolution division at Howden Insurance Brokers. She's a qualified solicitor with over 25 years insurance industry experience. Julia specialises in litigation risk management planning, using her legal expertise to help clients mitigate against adverse costs and solve funding challenges.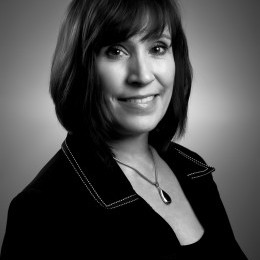 Julia Mahoney Divisional Director
Howden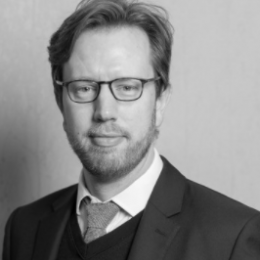 Ben Davies
Partner
PCB Byrne
Ben Davies is a partner in the civil litigation team. He works principally on high value, complex fraud claims in the Commercial Court, which often involve ancillary proceedings in other jurisdictions. He has particular experience in the obtaining, policing and discharging of freezing orders.
Ben is ranked as a leading civil fraud lawyer in the current edition of the Chambers & Partners guide to the UK legal profession, which describes him as "brilliant" and "very knowledgeable about freezing orders". He is also recommended as an asset recovery specialist by Who's Who Legal, which describes him as "a skilled civil litigator who sources consider 'a real star' and 'a measured, balanced and fair opponent'". Ben is a solicitor-advocate and holds rights of audience in both the civil and criminal higher courts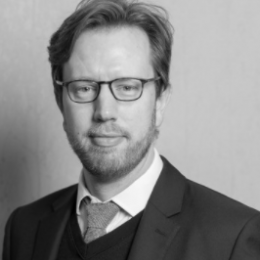 Ben Davies Partner
PCB Byrne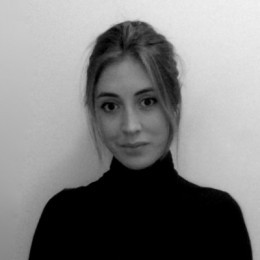 Isabel Asquith
Director
Raedas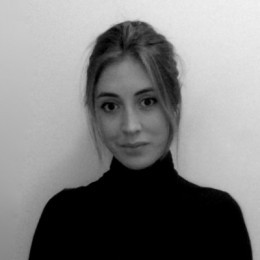 Isabel Asquith Director
Raedas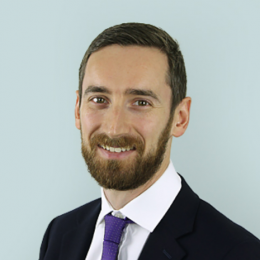 Daniel Staunton
Senior Associate
Kingsley Napley
Daniel is a Senior Associate in the Dispute Resolution team advising on a broad range of complex and high value commercial litigation matters with a focus on civil fraud, contentious insolvency and asset recovery matters.
He is particularly interested in the crossover between insolvency and civil fraud and utilising the powers in each jurisdiction to maximise recoveries for clients.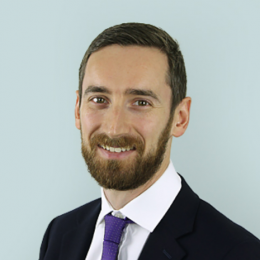 Daniel Staunton Senior Associate
Kingsley Napley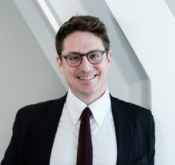 Oli Gepfert
Managing Associate
Mishcon de Reya
Oli is a Managing Associate in the Fraud Group. His work focuses on complex, high value, cross-border disputes.
He specialises in international asset tracing claims: using injunctions to locate, freeze and recover assets worldwide. Oli's cases frequently involve allegations of fraud and dishonesty against opponents who have dissipated funds, mislead creditors, falsified records or unlawfully concealed property.
He works closely with specialist local counsel around the world, including in the International Fraud Group, to coordinate litigation strategy and manage disputes across multiple jurisdictions.
Oli's clients include judgement creditors and banks enforcing non-performing loans. He acts for HNW families and listed companies, as well as other victims of fraud and cyber-crime. He has a wealth of experience with high profile claims, especially those with a complex political dimension.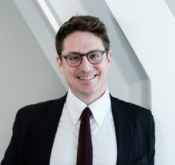 Oli Gepfert Managing Associate
Mishcon de Reya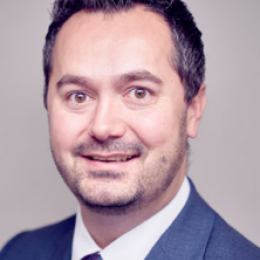 Piers Elliott
Director – Legal
Henderson & Jones
Piers is a commercial litigator with over 10 years' experience of complex and high-profile disputes.
Piers has a broad commercial practice with particular expertise in advising on financial services and insolvency disputes.
Piers joined Henderson & Jones in September 2019 from Freshfields where Piers spent seven years as a senior associate in the dispute resolution team. During his time at Freshfields, Piers spent six months on secondment to the Litigation and Regulatory Enforcement team at HSBC. Prior to joining Freshfields, Piers spent five years at Mayer Brown.
Piers is admitted as a solicitor in England and Wales. He has a law degree from the University of Birmingham.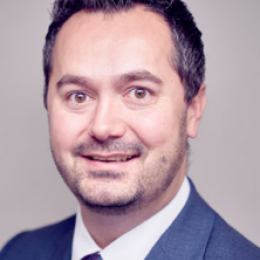 Piers Elliott Director – Legal
Henderson & Jones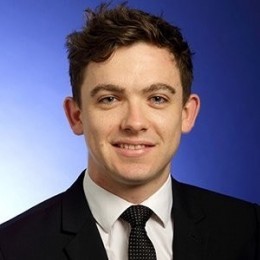 Matthew Walker
Associate Director
Raedas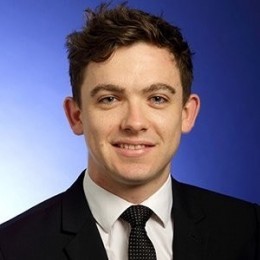 Matthew Walker Associate Director
Raedas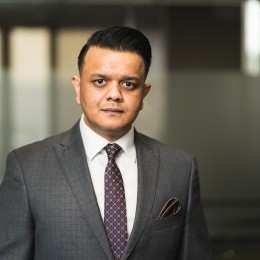 Syedur Rahman
Partner
Rahman Ravelli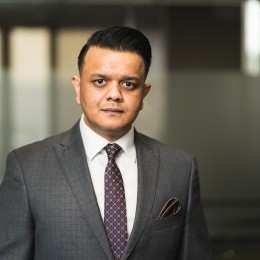 Syedur Rahman Partner
Rahman Ravelli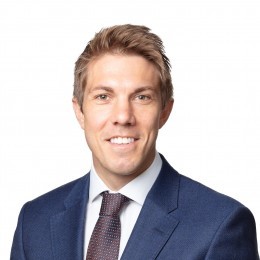 Simon Hurry
Group Partner
Collas Crill (Jersey)
Simon is a group partner in our dispute resolution practice in Jersey and leads our contentious insolvency and restructuring department.
Simon is a Jersey advocate and specialises in high value commercial and trust litigation, enforcement and asset tracing and cross-border insolvency matters. He is able to draw on multi-jurisdictional litigation and alternative dispute resolution experience having spent a number of years in our Cayman Islands office.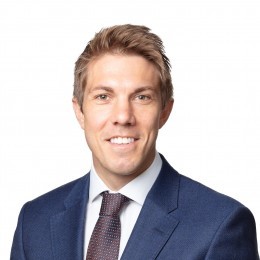 Simon Hurry Group Partner
Collas Crill (Jersey)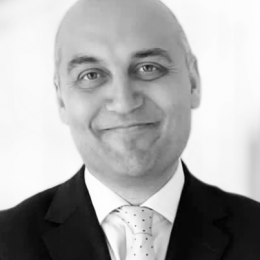 Mark Kenkre
Partner
Keller Lenkner
Mark is a leading commercial disputes lawyer specialising in complex and commercially sensitive disputes involving fraud. Mark leads the Keller Lenkner UK Investment Mis-selling and Fraud team.
Mark joined Keller Lenkner in 2021 from an international law firm where he led the Fraud and Investigations practice. His expertise is centred on bringing claims based on allegations of fraud both in the UK and beyond. Mark has significant experience of tracing and recovering the proceeds of fraud on behalf of claimants. He regularly acts in cases involving emergency injunctive relief such as freezing injunctions and search and seizure orders.
Much of Mark's work has an international element, and Mark is used to co-ordinating litigation in a number of different jurisdictions.
Mark has a deep understanding and extensive experience in acting in complex multi-claimant and multi-jurisdictional disputes as well as considerable experience of litigation solutions such as litigation funding and after the event (ATE) insurance.
Mark has been ranked in Chambers & Partners since 2006. The publication has described him as "a smart litigator who thinks strategically" with reference to his deep expertise on fraud claims which often require extensive multi-jurisdictional coordination.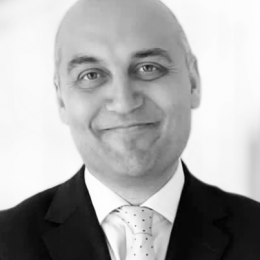 Mark Kenkre Partner
Keller Lenkner