Knowledge Hub
Join the Conversation!
Impartial and independent, ThoughtLeaders4 HNW Divorce Knowledge Hub hosts cutting edge industry content and insight.
Email maddi@thoughtleaders4.com to submit content.
HNW Divorce Magazine Issue 7 - 2021, Year in Review
Date: 21/12/2021
Type: 60 seconds with Articles Community Magazine ThoughtLeaders 4 Content Community Partner Main Issue
Topic: HNW Divorce | ADR | Children | Client Perspective | Finances | Modern Family | Remote Hearings | Arbitration | Private FDR's | Early Neutral Evaluations |
Author: ThoughtLeaders4 HNW Divorce
2021 has been another turbulent year as we continue to live alongside COVID-19. Amongst the challenges, we are proud to have seen the HNW Divorce community re-connect with old and new contacts, as we returned to in-person events.
This 7th edition will round up the most significant cases and trends over the past 12 months, from the advance of ADR, to cashflow forecasting after a divorce, to the importance of valuing a business.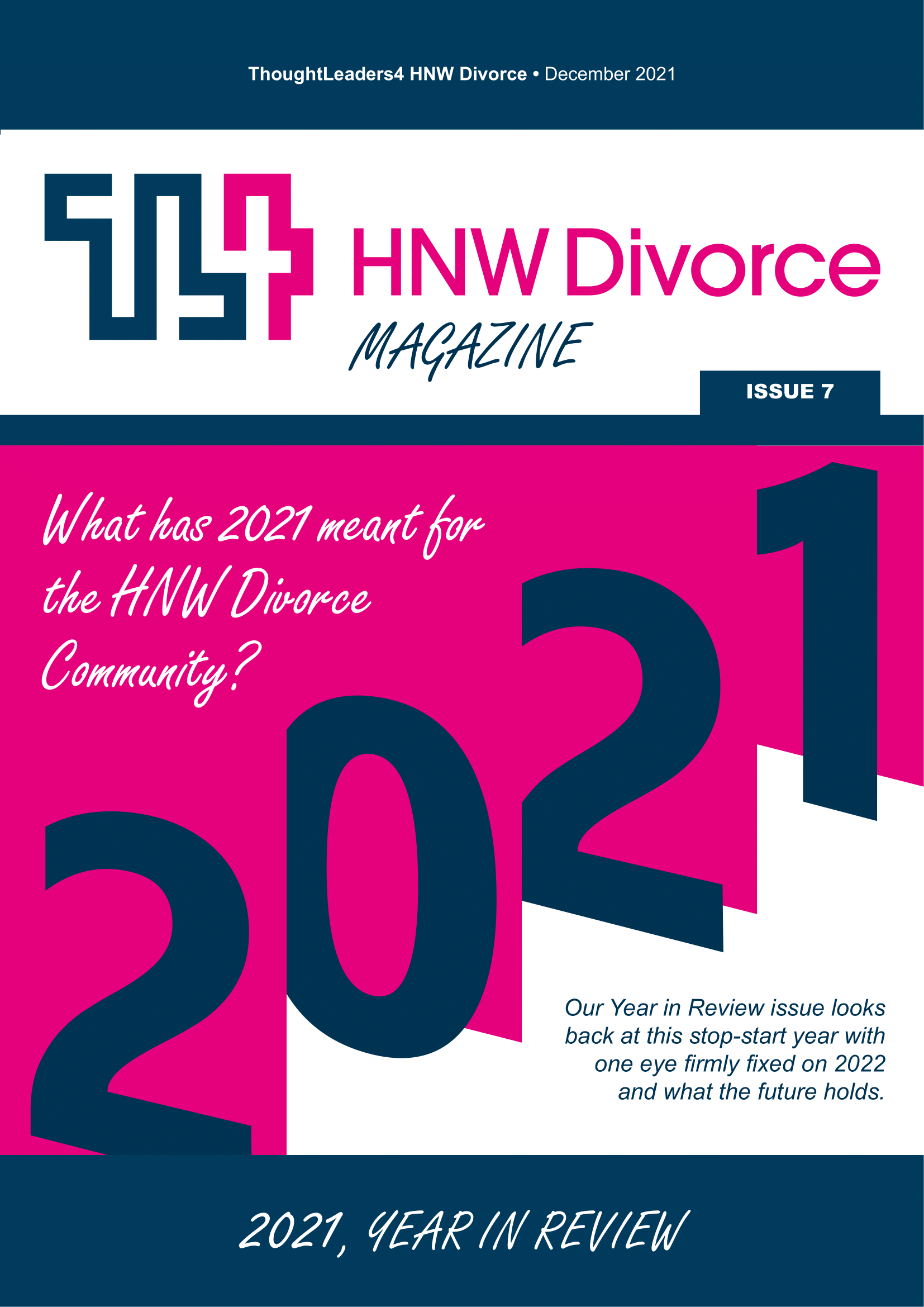 Our HNW Divorce Community Partners