Crypto in Disputes
29th June 2022
In-Person
The Law Society Hall - 113 Chancery Ln
Speakers from across TL4's communities: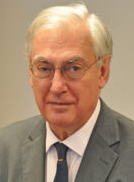 His Honour Judge Pelling QC
Judge in Charge
London Circuit Commercial Court
Mark Pelling was appointed Judge in Charge of the London Circuit Commercial Court in 2019.
He is authorised to sit in the Chancery Division, Queens Bench Division, Administrative Court and the Technology and Construction Court as well as the Commercial and Circuit Commercial Courts.
His Honour Judge Pelling grew up and was educated in North East London. He read law at Kings College London and was called to the Bar in 1979.
He practiced from Monckton Chambers and then 3 Verulam Buildings, where he specialised in commercial and construction litigation both in the Courts in England and Wales and in arbitrations both here and abroad.
He was appointed a QC and a Recorder in 2003, as a specialist Senior Circuit Judge in 2006 and to his present role as Judge in Charge of the London Circuit Commercial Court in 2019.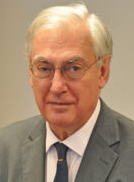 His Honour Judge Pelling QC Judge in Charge
London Circuit Commercial Court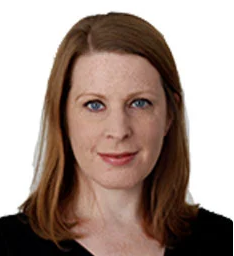 Carmel King
Director
Grant Thornton
Carmel King is a Director in Grant Thornton UK's Insolvency and Asset Recovery team, specialising in investigations, asset tracing and recovery actions for clients who have suffered a financial loss as a result of fraud. Carmel has a particular interest in cryptoasset fraud investigation and recovery strategies, and leads this practice area for the team. The practice combines blockchain analytics with corporate intelligence and digital forensic techniques to conduct investigations, alongside insolvency proceedings, court-appointed receiverships, other civil procedures and litigation funding to formulate legal claims and enforce judgements. She regularly presents on the topic and has published numerous articles.
Carmel is the Co-Chair of INSOL Europe's Anti-Fraud Forum and the Vice Chair of CFAAR, the Crypto Fraud and Asset Recovery network.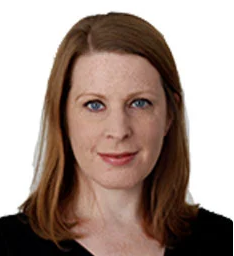 Carmel King Director
Grant Thornton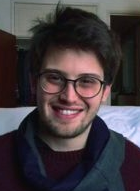 Tom Ffiske
Editor
Immersive Wire
'VR and AR marketing expert' and 'metaverse expert' - The Drum

Tom Ffiske writes about immersive technologies at the Immersive Wire, a newsletter and website dedicated to all things VR, AR, and the metaverse. His goal is to bring a curated digest of the analysis that matters, helping professionals interested in immersive to reach new heights.

Tom has written about the industry since 2016, covering the latest trends and investments while keeping a pulse on the latest innovations. He has spoken in several events, published a bestselling book on the sector, and help connect professionals to help each other soar.

Alongside the Immersive Wire, Tom works as a full-time Account Director within the Technology team at 3 Monkeys Zeno, a leading global communications agency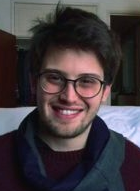 Tom Ffiske Editor
Immersive Wire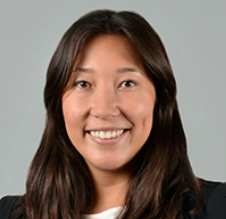 Jessica Lee
Partner
Brown Rudnick
Jessica Lee is an Associate in the Firm's Litigation & Arbitration Practice Group.
Jess has broad experience in complex and high value commercial litigation with particular experience in civil fraud, company and shareholder disputes, and financial services. She has acted on numerous complex cross-border civil fraud cases many of which have also involved advising on freezing, proprietary, and disclosure injunctions. Jess is part of Brown Rudnick's Supervising Solicitors team and has recent relevant experience in the execution of search orders and delivery up orders. Jess has also advised on significant investigations and compliance matters including investigations by the US Department of Justice and the Serious Fraud Office. She has also previously undertaken several secondments to clients including in the banking and telecommunications sectors.
Jess is a keen advocate for diversity and social mobility and is a mentor at IntoUniversity and on the Urban Scholars Programme.
Prior to joining Brown Rudnick, Jess was an associate at Baker & McKenzie where she also trained. She attended Southampton University and the College of Law, Moorgate.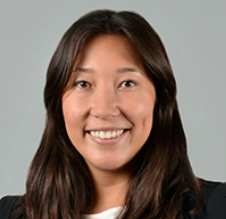 Jessica Lee Partner
Brown Rudnick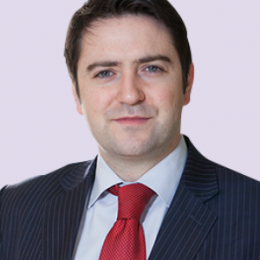 Darragh Connell
Barrister
Maitland Chambers
Darragh is a much sought-after commercial barrister combining approachability with sensible, pragmatic advice and effective advocacy.
Prior to joining the Bar, Darragh worked for Goldman Sachs in London where he was involved in benchmark debt and equity capital markets transactions.
Darragh has a very busy commercial litigation practice with specific emphasis upon domestic and international contractual disputes, insolvency, civil fraud as well as digital asset recovery.
Darragh has extensive experience of contentious insolvency matters. He is frequently instructed in the Business and Property Courts in respect of complex claims concerning antecedent transactions and breaches of directors' fiduciary and statutory duties.
He is ranked in Band 1 of Chambers and Partners for Cryptocurrency Disputes having been instructed in the one of the leading reported cases to recognise that digital assets such as Bitcoin could constitute property for the purposes of English law.
In 2009, Darragh was called to the Bar of the Republic of Ireland. He is regularly instructed in cross-border Commercial and Insolvency matters.
Darragh was appointed as a Guest Teacher in the Department of Law at the London School of Economics for the academic year 2019/2020, teaching advanced Commercial Contract Law.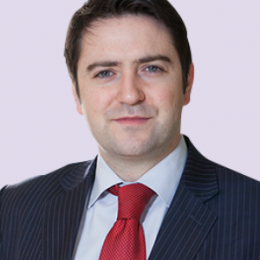 Darragh Connell Barrister
Maitland Chambers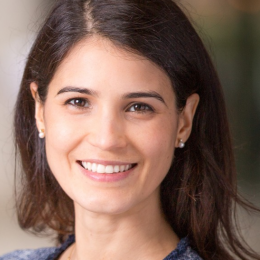 Natasha Stourton
Partner
Withers
Natasha is a partner in our trust, estate and inheritance disputes team.
She advises on a wide range of trust and succession disputes both onshore and offshore, including trustee/beneficiary disputes, contested probate and 1975 Act claims, and professional negligence in the context of estate planning and trust administration.
She also advises on Court of Protection matters, including statutory wills, lifetime gifts, contested registrations and Powers of Attorney.
Natasha Stourton "is clearly heading for great things; she has a real presence and is very well liked," says one source, while another notes: "She's very bright and able - a future star", by Chambers HNW 2020. She is also recommended as a 'Rising Star' by Legal 500 2020.
She is described as 'an outstanding lawyer', 'unflappable and has good technical knowledge'.
'She is approachable, she makes time for clients and she has a really sensible head on her shoulders'.
Natasha has contributed to the past two editions of The Law Society's Probate Practitioner's Handbook and the most recent edition of Jordan's International Trust and Divorce Litigatio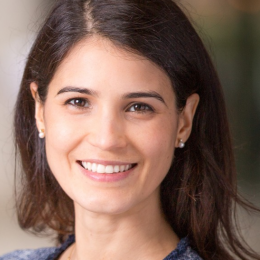 Natasha Stourton Partner
Withers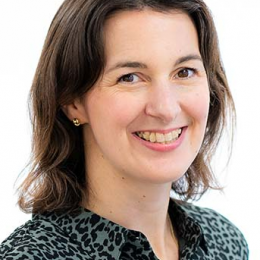 Ioana Silverman
Partner
Freeths
Iona is a Partner in the IP & Media team. She specialises in drafting complex intellectual property agreements, including trade mark licences, patent and knowhow licences, collaboration or joint-development agreements, brand ambassador agreements and influencer agreements. Iona has led trade mark litigation in the High Court, and has experience of copyright litigation in the Copyright Tribunal, High Court, Court of Appeal and Supreme Court, as well as the Court of Justice of the European Union.
Iona's media experience includes working with social media platforms, publishers, film production companies and music producers. Iona has advised on the impact that the Online Harms Bill is likely to have on this increasingly digital sector.
Iona has significant experience in the Beauty and Personal Care industry and is engaged in Freeths' specialist Beauty and Personal Care offering, advising on influencer agreements, advertising rules and regulations, branding and brand licensing, use of content on social media and anti-counterfeiting.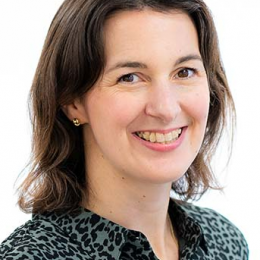 Ioana Silverman Partner
Freeths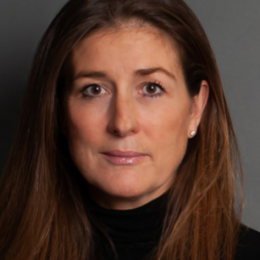 Sophie Eyre
Partner
Bird & Bird
I am a partner and co-head of our International Dispute Resolution Group, as well as the London team.
I specialise in complex disputes, often of a cross border nature, and have particular expertise in the aviation & defence sector, commercial life science, and in matters involving fraud.
Heading-up Bird & Bird's fraud team, I have considerable experience in obtaining urgent remedies both in the UK and overseas to trace and preserve assets, asset recovery and in the recovery and protection of trade secrets. Fraud is not sector-focused and can hit businesses when and where they least expect.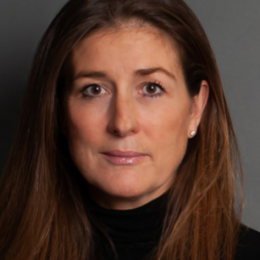 Sophie Eyre Partner
Bird & Bird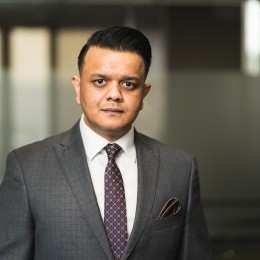 Syedur Rahman
Partner
Rahman Ravelli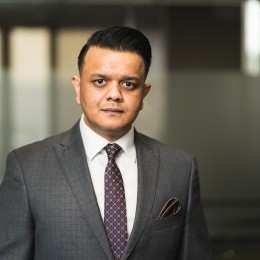 Syedur Rahman Partner
Rahman Ravelli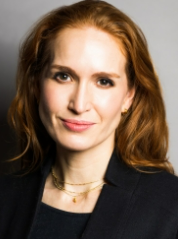 Sri Carmichael
Barrister
Wilberforce Chambers
Sri specialises in commercial litigation, insolvency, civil fraud and company law. She is recommended as a leading junior for commercial litigation and insolvency in the legal directories, which describe her as "amazing on her feet" and "a very good advocate" who is "great to have on your team and well-liked by clients".
Sri's practice focuses on claims concerning wrongdoing by directors and other fiduciaries, as well as shareholder, joint venture and contractual disputes and applications on behalf of officeholders and creditors. She is frequently instructed on complex commercial fraud cases due to her technical expertise in company law and insolvency.
Sri is an experienced trial advocate and has appeared both as sole counsel and with a leader in high value Commercial Court, Chancery Division and arbitral matters. She has succeeded in a number of claims that have required her to undertake extensive cross-examination in respect of allegations of fraud and dishonesty.
Sri was appointed to the Attorney General's C Panel in March 2019 in recognition of the strength of her advocacy. As a specialist panel member, she acts for the Government in large-scale contractual disputes and insolvency matters.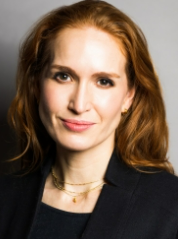 Sri Carmichael Barrister
Wilberforce Chambers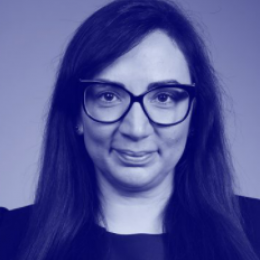 Charlotte Bhania
Partner
PCB Byrne
A commercial litigator with broad international experience, Charlotte advises clients on high-value, complex multi-jurisdictional disputes.
Having spent two years living and working in Dubai, she brings in-depth knowledge of disputes in the GCC and wider Middle East.
Charlotte is experienced in commercial litigation before the English and DIFC Courts, and has acted before numerous international arbitration institutions. Alongside her work with clients from the Middle East, Charlotte has acted for multiple CIS clients.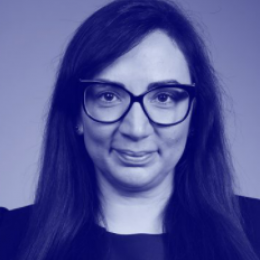 Charlotte Bhania Partner
PCB Byrne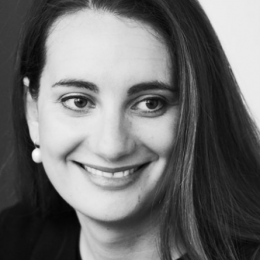 Chloe Bell
Barrister
3VB
Chloë has a commercial litigation practice and is comfortable working in teams or as sole counsel. She has already been recognised as a Rising Star in Legal 500 as "extremely clever, hardworking and is working at a level beyond her year of call".
She is a specialist in digital assets and smart contracts and is quickly becoming recognised for her skills in obtaining interim injunctions and disclosure orders in fraud, tracing and misappropriation cases. She sits on the steering committee of the Tech Disputes Network and has lectured widely on a number of topics relating to digital assets and smart contracts.
More widely she has experience in construction of contracts, good faith in commercial contracts, civil fraud, banking litigation, professional negligence, pensions and public law.
Chloë was appointed to the Attorney General's C Panel of civil counsel in September 2021.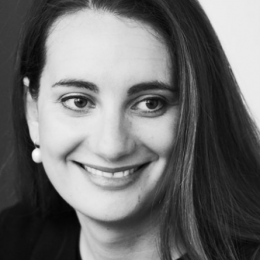 Chloe Bell Barrister
3VB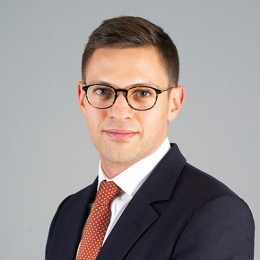 Sam Goodman
Barrister
Twenty Essex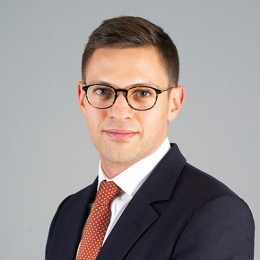 Sam Goodman Barrister
Twenty Essex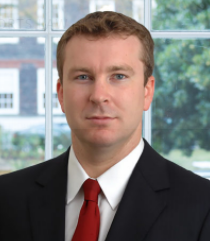 Matthew Bradley QC
Barrister
4 New Square
Matthew was appointed as Queen's Counsel this year. He specialises in commercial and commercial chancery litigation and arbitration.
He is ranked by the legal directories as a leading practitioner in the fields of (1) commercial disputes (2) civil fraud (3) commercial chancery (4) company & partnership & (5) product liability law.
Further areas of focus include offshore work and professional negligence disputes. He has a particular interest and significant experience in economic torts and conspiracy claims. Much of his work is international in nature, often involving conflicts of law and jurisdictional issues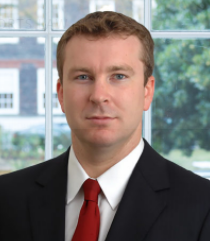 Matthew Bradley QC Barrister
4 New Square
Natasha Oakshett
Partner
Withers
She works with UK based and international individuals with a particular focus on taxation of PE and hedge fund manager remuneration, taxation of entrepreneurs, employees and director remuneration and incentives, plus managing risks for non-UK entities where a UK individual creates a UK nexus for such entity.
Natasha also advises more widely, on all areas of wealth planning, often from the start point of an individual coming to (or leaving) the UK in the context of the UK statutory residence rules and the remittance basis of taxation. A significant area of her practice is advising individuals and families (and their family offices) for whom a key concern is succession of their wealth / family businesses down the generations with a view to stewardship, whilst also ensuring asset protection, privacy and tax efficiency.
Natasha has advised on structuring for polo teams with foreign professional players wanting to play in the UK medium and high goal. She has a zero goal polo handicap.
Natasha Oakshett Partner
Withers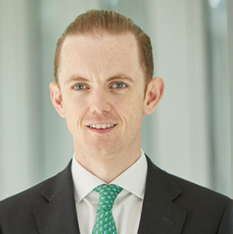 Dan Wyatt
Partner
RPC (UK)
Dan Wyatt is an experienced commercial litigator with particular expertise in complex, high value civil fraud, financial services, and shareholder/partnership disputes. His work is usually multi-jurisdictional, and frequently involves Russia and Former Soviet Union countries.
Dan advises on proceedings in the English High Court, the Court of Appeal, and the Supreme Court, as well as on arbitration proceedings. Dan is listed by Legal 500 as a Next Generation Partner, and as a recommended lawyer in RPC's commercial disputes and civil fraud practices. He also was nominated as a stand-out lawyer in the 2019 and 2020 Acritas Stars survey.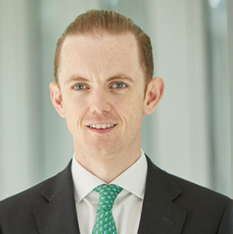 Dan Wyatt Partner
RPC (UK)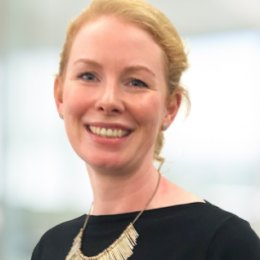 Kate Gee
Counsel
Signature Litigation
Kate is Counsel at Signature Litigation and has over ten years' experience acting in complex, high value, cross border disputes, including civil fraud and asset tracing claims, general commercial litigation, digital asset and banking litigation. Kate has a special interest in digital assets and tech disputes, and regularly publishes articles on and speaks about topics relating to cryptocurrencies and digital assets.
Kate has advised on all stages of litigation, from pre-action through to fully contested trials and enforcement matters. She also has experience of a wide range of interim applications, including applications for summary judgment, specific and third-party disclosure, security for costs, worldwide freezing injunctions, orders for disclosure and delivery up, passport orders, applications for committal for contempt of court and applications for cross-examination on evidence.
Kate is ranked in the Chambers UK 2022 guide for Civil Fraud and is described as having "notable experience in civil fraud work" and commended for having "a real commercial handle on things and is completely unflappable". In 2018, Kate co-founded ACROSS Fraud, a network for fraud lawyers in London and worldwide and in 2014 she was identified as a 'Rising Star' for Commercial Litigation by Thomson Reuters' Super Lawyers.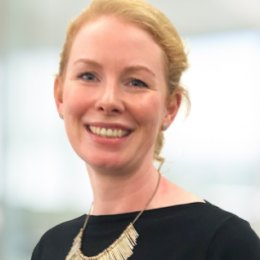 Kate Gee Counsel
Signature Litigation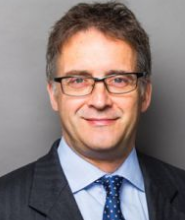 Tim Penny KC
Barrister
Wilberforce Chambers
Tim has a strong commercial and chancery litigation practice, specialising in the areas of commercial fraud, shareholder disputes, court-appointed receiverships, financial services related claims and breach of confidence, 'soft' intellectual property and sports disciplinary disputes.
Tim has a particular expertise in worldwide freezing orders and search orders, and much of his work involves injunctions and/or complex jurisdiction and conflicts of laws issues in England and Wales as well as in a variety of common law jurisdictions. He has been instructed to advise and act in many high profile commercial cases, including acting for a number of the defendants in National Trust Bank v Yurov, and for the wife the high value divorce case Akhmedova v Akhmedov. He has been involved in a number of important recent cases in the developing area of receiverships by way of equitable execution and cross-border recognition of court appointed receivers, and he is the author of the chapter of Kerr and Hunter on Receivers and Administrators on Recognition of Foreign Court-Appointed Receivers (2020) dealing with cross-border recognition. He has also been involved in the leading recent cases on collective investment schemes in the Supreme Court and Court of Appeal. Most recently, during 2020 he has completed a course on Cryptocurrency and Disruption at LSE, has delivered a lecture on litigation involving cryptocurrencies and is currently instructed on a fraud claim involving the misappropriation of cryptocurrency.
Tim is called to the Bar in the BVI, and is currently instructed in various high value cases in the BVI, the Turks & Caicos Islands and the Cayman Islands.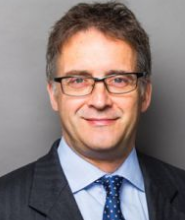 Tim Penny KC Barrister
Wilberforce Chambers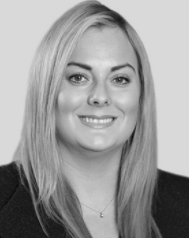 Charlotte Hill
Senior Associate & Solicitor Advocate
Penningtons Manches
Charlotte is an experienced commercial litigator and has been awarded six 'rising stars' from The Legal 500 in the past three years. She is recognised as being 'tenacious', 'a real force of nature' and an 'opponent-whisperer', and is said to be 'brilliant at case management and marshalling evidence' with 'a particular talent for sniffing out the best pieces of evidence in a case'.
She advises on a broad range of complex, high-value cross-border disputes across a number of commercial and business sectors, including financial services (having previously been on secondment at a large institutional bank), company disputes, corporate insolvency and civil fraud / asset tracing. She has specialist expertise in digital assets where she advises clients about cryptocurrencies and blockchain disputes, and she acted in one of the very few contested cryptocurrency disputes which resulted in a successful outcome for her client.
Charlotte sits on the Law Society Council on behalf of civil litigators (non-personal injury) and is a committee member of the London Solicitor Litigation Association, having formerly spent two years as the elected President of the Junior LSLA. She is also a committee member of the Cyber Insurance Association and a steering committee member of the Campaign for Greener Arbitrations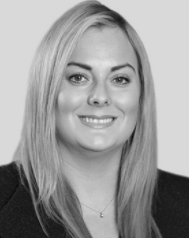 Charlotte Hill Senior Associate & Solicitor Advocate
Penningtons Manches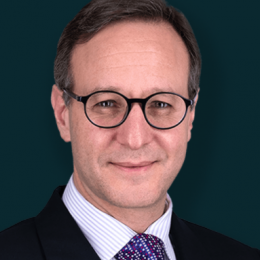 Matthew Lavy
Barrister
4 Pump Court
Matthew has a broad commercial practice, but with a particular interest in and focus on disputes involving technology (in all industrial, commercial and consumer contexts).
In addition to litigation and arbitration (institutional and ad hoc), Matthew advises in relation to dispute avoidance and in non-contentious commercial contexts. He is on the Lord Chief Justice's advisory group on Artificial Intelligence and a Trustee of the Society for Computers and Law.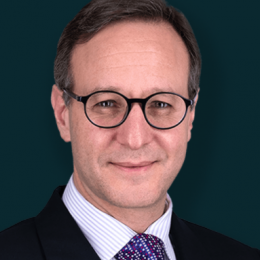 Matthew Lavy Barrister
4 Pump Court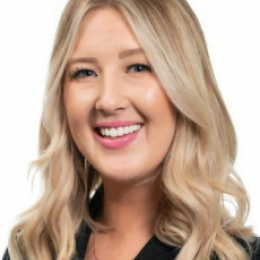 Josie Welland
Associate
CMS
Josie Welland is an associate in the Litigation and Arbitration (Contentious Team) specialising in cybercrime, e-commerce and digital fraud.
She has carved a reputation for her shrewd representation of both corporates and individuals in matters concerning global economic wrongdoing and financial impropriety.
Josie is known for her sensitive, intelligent management of both civil and criminal fraud matters. Her caseload has a particular focus on e-commerce fraud, as well as matters involving corporate crime, financial regulation, and internal investigations.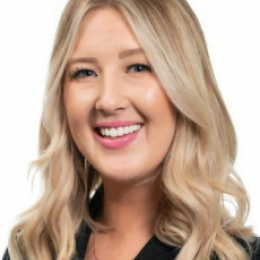 Josie Welland Associate
CMS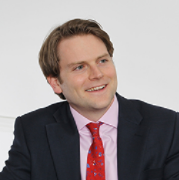 James Brockhurst
Partner
Forsters
James is a Partner in the Private Client team. He advises on succession planning, family governance and UK tax. His clients include high net worth individuals, entrepreneurs, trustees, family offices and private banks.
He is experienced in matters of domicile, residence, the remittance basis for non-UK domiciliaries, trust/foundation structuring, Will preparation and the establishment of family vehicles and investment companies. He advises clients on the full spectrum of their assets, whether it be UK real estate, their businesses, artwork or crypto-assets (being one of the first lawyers to develop an expertise in this area). A lot of his work has an international element, in particular advising clients in the Middle East and Asia.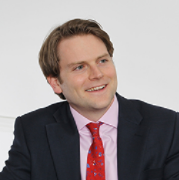 James Brockhurst Partner
Forsters

Ben Sigler
Partner
Stephenson Harwood
Ben is a partner in Stephenson Harwood's commercial litigation team and heads the firm's contentious data protection practices.

Ben Sigler Partner
Stephenson Harwood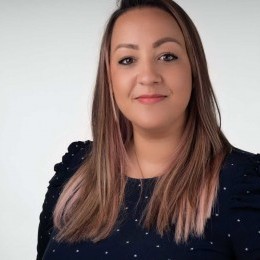 Dani Haston
Head of Global Asset Management
Chainalysis, Inc
I practiced law from 2004 until 2020. I have significant specialist experience in international civil fraud investigation and asset recovery, finance and high value litigation.
I have acted for governmental bodies such as HMRC and for a range of private sector clients, including in the finance arena for Insolvency Practitioners and overseas investors/creditors. I have advised on a number of reported cases including through to the Supreme Court of England and have run cases where litigation has been conducted overseas. I became interested in cryptocurrency in 2018 and I obtained certifications in crypto investigations from CSI Tech (2019) and CipherTrace (2020) and spoke at seminars across the UK in 2019/2020 in my role as a director at Gateley Plc to raise awareness of the need to identify crypto in financial investigations. In January 2021 I was delighted to take up a different role at Chainalysis as a Training Specialist before moving into the role of Head of Global Asset Management in January 2022 which now allows me to facilitate solutions to enable more crypto asset recovery across both the private and public sector.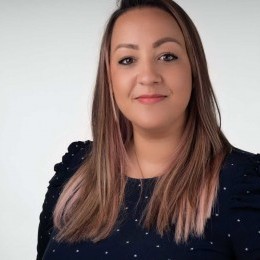 Dani Haston Head of Global Asset Management
Chainalysis, Inc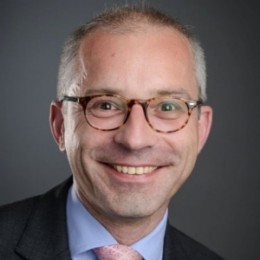 Andrzej Bojarski
Barrister
The 36 Group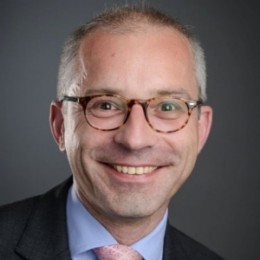 Andrzej Bojarski Barrister
The 36 Group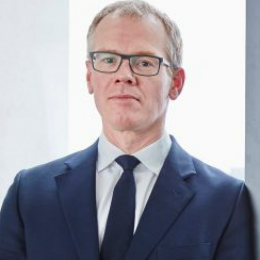 Marc Jones
Partner
Stewarts
Marc acts for financial institutions, public and private companies, states and state-entities, and high net worth individuals in complex commercial and financial disputes
His practice areas include banking and financial services litigation, securities litigation, company and shareholder disputes, professional negligence, insurance disputes, contentious insolvency, fraud claims and asset tracing.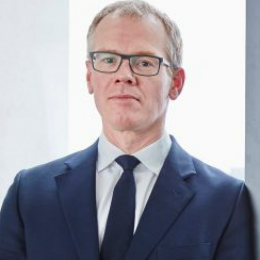 Marc Jones Partner
Stewarts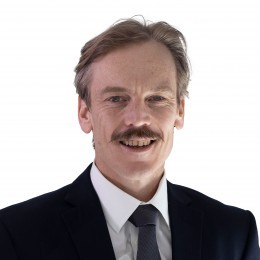 Michael Adkins
Partner
Collas Crill (Guernsey)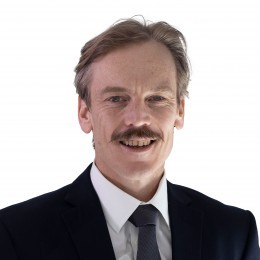 Michael Adkins Partner
Collas Crill (Guernsey)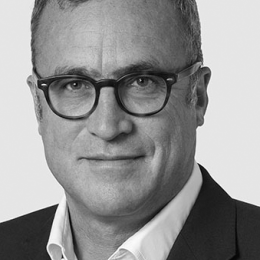 Benedict Hamilton
Managing Director
Kroll
Benedict Hamilton is a managing director in the Forensic Investigations and Intelligence practice of Kroll, based in the London office.
He developed Kroll's General Investigations team for the EMEA region, specializing in digital investigations, including open source, and the tools and methodologies that enable clients to combat cybercrime, leaks of confidential information, counterfeiting/illicit trade, and cryptocurrencies
Benedict is currently the global lead for technology and innovation, continuing to develop proprietary tools and techniques for Kroll investigations, particularly around social media analytics and blockchains.
Prior to joining Kroll in 2005, Benedict spent 12 years producing investigative television programs for BBC and Channel 4. He was also nominated twice for Channel 4's Royal Television Society (RTS) Best Journalism Awards for programs on Northern Irish terrorism and Combat 18.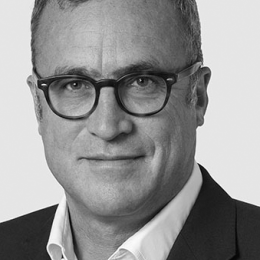 Benedict Hamilton Managing Director
Kroll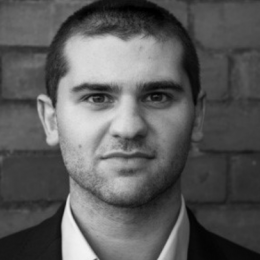 Matt Green
Associate
Brandsmiths
Matt specialises in intellectual property, crypto asset recovery and regulatory advice, as well as media and commercial law, advising the tech and blockchain, FMCG, fashion, entertainment and music sectors.
Notable cases:
AA v Persons Unknown & Ors [2019] EWHC 3556 (Comm), which resulted in the first UK proprietary injunction over cryptoassets like Bitcoin.
Sky Plc & Ors v Skykick UK Ltd & Anor [2018] EWHC 155 (Ch) (06 February 2018)
Lifestyle Equities CV & Anor v Amazon UK Services Ld & Ors [2021] EWHC 118 (Ch) (27 January 2021)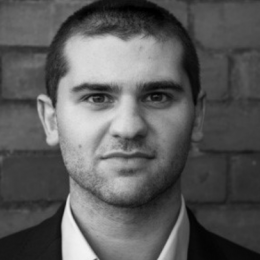 Matt Green Associate
Brandsmiths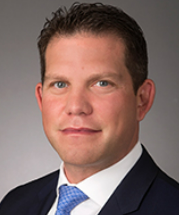 E. Patrick Gilman
Partner
Brown Rudnick (USA)
E. Patrick Gilman is a partner in the Firm's White Collar Defense, Investigations & Compliance Practice Group. Patrick is a former federal prosecutor in the United States Army and a seasoned trial lawyer with extensive experience before both federal and state trial and appellate courts. Patrick represents corporate and individual clients on all aspects of complex civil and criminal matters, corporate governance including internal investigations, cybersecurity and privacy, Foreign Corrupt Practices Act (FCPA), Anti-Bribery, Anti-Corruption Due Diligence Investigations, Office of Foreign Assets Control (OFAC) Sanctions programs, developing and implementing corporate compliance programs, and representing companies and CEOs before both the Department of Justice (DOJ) and Securities and Exchange Commission (SEC).
Before joining Brown Rudnick, Patrick was an award-winning Judge Advocate in the United States Army focused on prosecuting violations of international and domestic criminal law, national security law, cybersecurity, privacy, and regulatory compliance. He has worked globally throughout Europe, the Middle East, and East Asia, building and leading teams focused on and managing complex trials and conducting and managing investigations. Patrick is a decorated combat veteran with more than 16 years of experience in investigations and litigation, national security law, and disrupting illicit financial criminal networks. Patrick maintains a Top Secret/Sensitive Compartmented Information security clearance.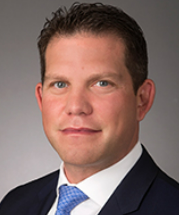 E. Patrick Gilman Partner
Brown Rudnick (USA)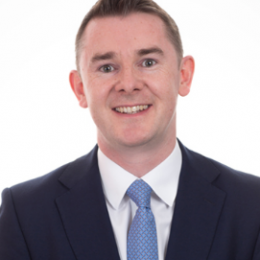 Stephen Elam
Partner
Cooke, Young & Keidan
Stephen is an experienced commercial litigator, with a particular focus on financial services and banking related disputes, and contentious regulatory matters. He has extensive experience acting for a variety of financial institutions, including hedge funds, brokers and investment managers. Stephen also has significant experience of professional negligence matters, involving professionals in a number of disciplines. He also regularly advises on a broad range of pensions related disputes.
Stephen has expertise in all forms of regulatory investigations and litigation – he regularly advises clients subject to investigation by the FCA. In addition to High Court trial experience, he often works with clients to resolve disputes through mediation and other forms of alternative dispute resolution.
Stephen's experience working with financial institutions includes both in-house and private practice. Prior to joining CYK, Stephen worked in-house at a global derivatives broker-dealer, where he was responsible for litigation and contentious regulatory matters across the European business. These included, for example, significant disputes in relation to FX, equity and commodity derivatives, both exchange-traded and OTC, and involving counterparties, regulators and exchanges. Stephen particularly enjoys cases involving complex financial instruments and market conduct issues where his product knowledge acquired in-house is valuable.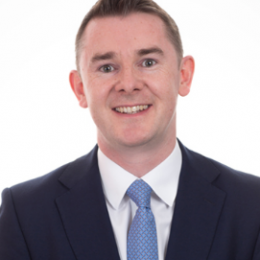 Stephen Elam Partner
Cooke, Young & Keidan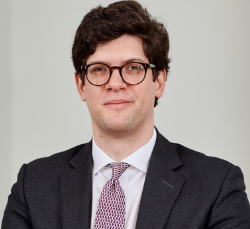 James Potts
Barrister
3VB
James specialises in commercial litigation and arbitration, banking and financial services, civil fraud, energy, and regulatory & professional disciplinary law.
He has substantial experience of high-value, complex commercial litigation and arbitration, and regularly appears as sole counsel for applications and trials, as well as acting as a junior in larger legal teams.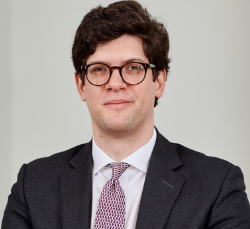 James Potts Barrister
3VB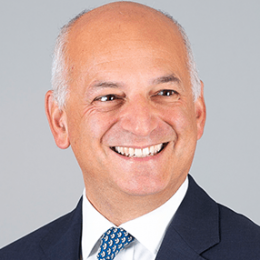 Paul Lowenstein QC
Barrister
Twenty Essex
Paul is a leading commercial silk in domestic and international litigation and arbitration.
A leading courtroom advocate, he has expertise in high-profile, heavy and sensitive commercial, financial and international disputes of all kinds. He appears regularly in the Commercial Court, Chancery Division, other specialised courts and the appellate jurisdictions in England; as well as in the British Virgin Islands (BVI), where he is called to the Bar.
He is regularly instructed in complex and ground-breaking international and domestic fraud and asset-tracing cases, often involving pre-emptive injunctions, disclosure, and jurisdictional and choice of law issues. He has substantial experience of litigation involving digital assets, hacking and cyber-fraud; and obtained the first Worldwide Freezing Injunction against Persons Unknown in the English Courts. Paul also has strong and overlapping practices in the fields of banking and finance, information technology and telecommunications, professional negligence, and media. He firmly believes in maintaining a broad commercial practice and regularly leads groups of barristers both within his core fields of practice and in diverse and specialist areas.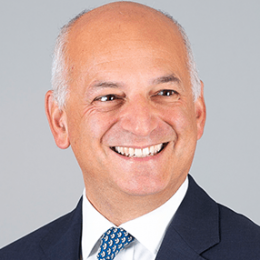 Paul Lowenstein QC Barrister
Twenty Essex