FIRE Middle East & TL4 Disputes: MENA Asset Recovery and Enforcement Challenges
Meet your speakers
Faisal Baassiri
Managing Partner, Saudi Arabia
Faisal Adnan Baassiri Law Firm in association with Ashurst LLP
Dr Faisal Baassiri is managing partner of our Saudi offices and a partner in our projects practice
Faisal specialises in Shari'ah-compliant corporate finance, real estate, funds and Shari'ah-compliant wealth management as well as disputes.
He regularly advises leading local and international financial institutions and corporates in relation to corporate, disputes, employment, real estate, funds and securities matters in Saudi Arabia.
From a cross-border perspective, Faisal also advises on Saudi Arabian law aspects for a wide range of energy and infrastructure transactions, and assists our clients in understanding Saudi laws.
Faisal Baassiri Managing Partner, Saudi Arabia
Faisal Adnan Baassiri Law Firm in association with Ashurst LLP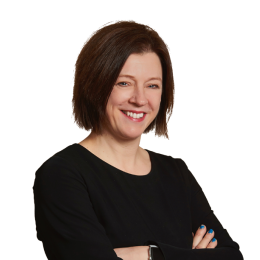 Zoe O'Sullivan QC
Barrister
Serle Court
Zoe O'Sullivan QC is a highly experienced commercial practitioner who thrives in court.
Her subject area expertise includes joint ventures and shareholder disputes, banking and finance, oil and gas and IT/outsourcing disputes. She is described in the directories as "very easy to work with and very hands on", "a real fighter, who is incredibly focused and charismatic and has real gravitas" and "fiercely intelligent". She is registered as a practitioner in Part II of the DIFC Courts' Register and regularly appears in the DIFC Court as counsel.
Zoe is also regularly appointed as sole, presiding and co-arbitrator in arbitrations under the LCIA, ICC and UNCITRAL rules.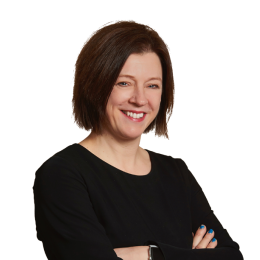 Zoe O'Sullivan QC Barrister
Serle Court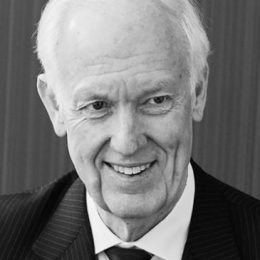 David Russell QC
Barrister
Outer Temple Chambers
David Russell QC commenced legal practice in 1974. He is admitted to practise in Australia, England and Wales (Lincoln's Inn), the Courts of the Dubai International Financial Centre, New York (as a Legal Consultant), New Zealand and Papua New Guinea.
He currently practises in Dubai, London, and Abu Dhabi (Outer Temple Chambers), Sydney (Ground Floor Wentworth Chambers) and Brisbane (Sir Harry Gibbs Chambers). He has acted for Commonwealth and State Governments as well as individuals and corporations. David was President of the Taxation Institute of Australia from 1993 to 1995, and of the Asia Oceania Tax Consultants' Association from 1996 to 2000.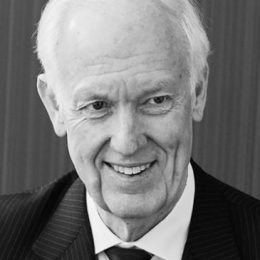 David Russell QC Barrister
Outer Temple Chambers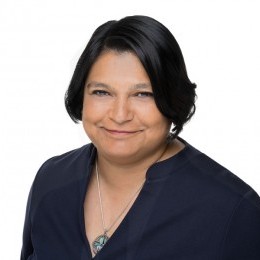 Dipti Hunter
Partner
Keidan Harrison (UK)
Dipti has over 20 years' experience of commercial litigation, international arbitration and civil fraud. Most recently, Dipti helped lead the Commercial Disputes Team at PwC for 4 years. She advised PwC's clients on a wide range of disputes spanning commercial / contractual, banking, civil fraud and trusts, corporate / shareholder and contentious investments. Her clients included multi-national companies, private family businesses as well as high net worth individuals. Her cases have included advising on a range of disputes including heated investment disputes, managing complex cross border asset tracing projects, settling complex procurement disputes and advising on contentious trusts litigation in various offshore jurisdictions. Her cases often have complexities arising from allegations of fraud. Dipti regularly advises clients in High Court proceedings in the Business & Property Courts, as well as in the Commercial Court. She has also worked on tax related disputes in the Upper Tribunal and advises on Judicial Review matters. Dipti has an interest in ADR, mediation and arbitration and in finding ways to help clients leverage early settlement.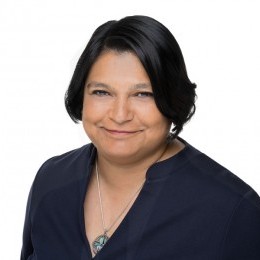 Dipti Hunter Partner
Keidan Harrison (UK)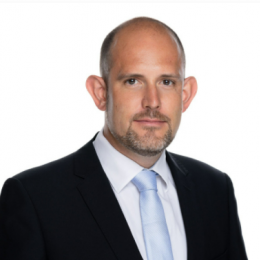 Luke Harrison
Partner
Keidan Harrison
Luke co-founded Keidan Harrison LLP in May 2020, having formerly led a substantial and esteemed team at a mid-sized firm.
He is recognised by the leading legal directories as a "very commercial litigator with a real eye for detail" and "especially adept at insolvency-related commercial disputes" (Chambers 2019).
Luke's practice covers a broad spectrum of commercial disputes, but he has particular expertise in contentious insolvency and restructuring advisory, fraud and asset recovery, banking and financial services, company and partnership, professional negligence claims and technology disputes. He also has substantial expertise in media, data protection and defamation claims. Luke has acted for large corporates as well as for small- to medium-sized enterprises and office holders (directors, trustees and insolvency practitioners). He works across all sectors, but has particular experience in recruitment, litigation funding, alternative lending, technology, construction and private equity.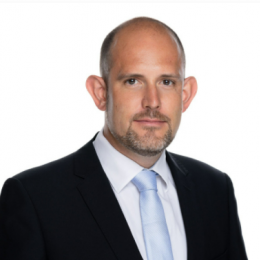 Luke Harrison Partner
Keidan Harrison
Justina Stewart
Barrister
Outer Temple Chambers
Justina Stewart's practice encompasses the full range of commercial litigation, with a particular emphasis on banking and financial services, civil fraud, insolvency and international arbitration.
Justina's cases frequently involve multi-jurisdictional elements and matters which are notable for their complexity and novelty.
Before coming to the Bar, Justina was an international investment banker, working with top-ranked corporate finance teams on complex transactions. This, together with her economics degrees, gives her a level of financial acumen and familiarity with financial products that is rare at the Bar.
She is appointed to the Attorney General's C Panel of Junior Counsel to the Crown, is DIFC Part II registered and is a contributor to the forthcoming edition of Gough on Company Charges.
Justina Stewart Barrister
Outer Temple Chambers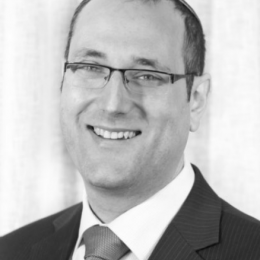 Baruch Baigel
Partner & Joint Head of Dispute Resolution
Asserson (Israel)
Baruch is partner and joint Head of Dispute Resolution at Asserson. He is a solicitor advocate with extensive experience in England, Europe and the Middle East. Baruch is recognised by Legal 500 as a Leading Individual in international arbitration. He is also ranked by Chambers Global and Who's Who Legal, where he is described as a "go-to name in Israel among large corporations and local law firms for international arbitration and cross-border disputes".
Baruch has acted on several high profile and high value claims in the UK High Court, three of which were listed by the Lawyer among the top 20 UK cases for the year. Baruch has also acted for a number of household name brands in business defining arbitration cases and was credited, by the English Law Society, for having "opened up arbitration to Israeli business". In 2014 Baruch was appointed as Israel's only Fellow of the Chartered Institute of Arbitrators and in 2016 he was appointed by the LCIA as the court's first representative for Israel. He sits as Israel's delegate on the ICC Commission on Arbitration and ADR and is a member of the ICC Task Force Addressing Fraud and Corruption in Arbitration.
Baruch is qualified to act as an arbitrator and sits on the panel of a number of global arbitral institutions, including VIAC and SIAC. Baruch is regularly invited to lecture at conferences and other law firms on International Arbitration.
Baruch graduated with a double first from the University of Cambridge and won a scholarship to Harvard Law School where he received a Masters in Law.
Baruch enjoys spending time with his five children, as well as singing and cycling, occasionally simultaneously.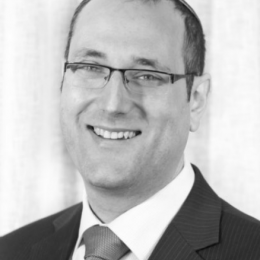 Baruch Baigel Partner & Joint Head of Dispute Resolution
Asserson (Israel)