Give credit where credit's due: settlement agreements and the Consumer Credit Act 1974 (CFL Finance v Laser Trust & Gertner)
Date: 15/07/2021
Type: Articles
Topic: Disputes | Shareholder Diputes | Digital Dispute Resolution | Libor | In-House | Crypto | International Arbitration | Litigation Funding | Future of Dispute Resolution |
Author: Harriet Campbell, Stephenson Harwood
The Court of Appeal in CFL Finance Limited v Laser Trust & Gertner [2021] EWCA Civ 228 has ruled that a settlement agreement providing for an undisputed debt to be paid by instalments may be subject to the provisions of the Consumer Credit Act 1974 (the "CCA").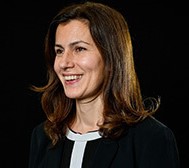 The winner takes it all (the loser's ts and cs were too small): Green v Petfre (Gibraltar) Limited t/a Betfred [2021] EWHC 842 (QB)
Date: 15/07/2021
Type: Articles
Topic: Disputes | Shareholder Diputes | Digital Dispute Resolution | Libor | In-House | Crypto | International Arbitration | Litigation Funding | Future of Dispute Resolution |
Author: Ben Sigler and Harriet Campbell, Stephenson Harwood
Just after midnight in 2018, Mr Green played an online game called "Frankie Dettori's Magic Seven Blackjack". He played well. When he finished, the screenshot on his mobile phone showed betting chips to the value of £1,722,500. However, when he tried to follow the instructions to cash in his chips, it didn't work. He contacted Betfred who informed him that there had been a glitch in the game and that they could not make payment. After further exchanges with Betfred, Mr Green issued these proceedings. Awarding summary judgment to Mr Green on his claim, Mrs Justice Foster DBE found that Betfred had no realistic prospect of successfully defending to the claim.

Our Disputes Community Partners