FIRE International: Vilamoura
The flagship Asset Recovery event in the fraud & insolvency practitioner's calendar
17th - 19th May 2023 | Anantara Hotel, Vilamoura, Portugal
International Speakers confirmed for 2023 Include: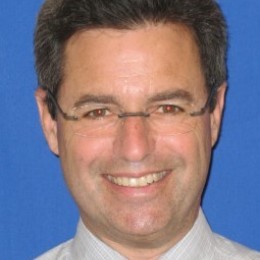 Hon. Judge Robert A. Mark
Bankruptcy Judge of the United States Bankruptcy Court
Southern District of Florida (USA)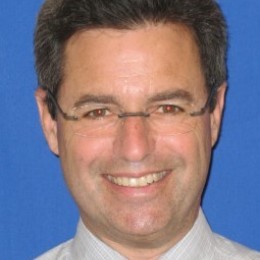 Hon. Judge Robert A. Mark Bankruptcy Judge of the United States Bankruptcy Court
Southern District of Florida (USA)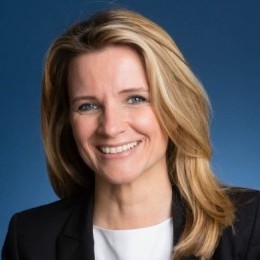 Valerie Hohenberg
Partner
Wolf Theiss (Austria)
Valerie Hohenberg is a litigation partner in the Wolf Theiss Disputes Team, practicing out of the Vienna office. Her main practice areas are commercial and corporate litigation with a focus on criminal and civil liability of directors and officers. She is a specialist for complex cross-border disputes involving allegations of fraud or corruption including asset-recovery and global enforcement. She also advises banks and unregulated companies and their corporate bodies worldwide on internal investigations and compliance due diligence projects. In 2021 Valerie was included in GIR's top 100 list of remarkable women in the field of white-collar law and investigations.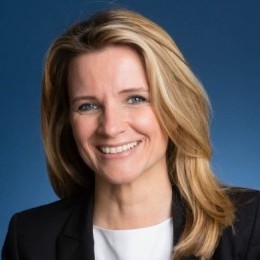 Valerie Hohenberg Partner
Wolf Theiss (Austria)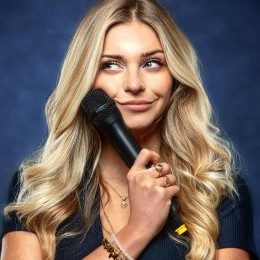 Alex Gray
TV Presenter, Social Media Personality & Actress and UK Contestant on
The Traitors
Alex Gray is a leading international female TV Presenter, Social Media Personality and Actress with vast experience under her belt. In 2022, Alex took on the challenge of being a faithful in BBC's hit show "The Traitors".
Having worked for clients such as the BBC, ITV, Nissan, UEFA Champions League, Reebok, World Poker Tour, and many more, Alex has vast experience in all domains of Television and Broadcast Media.

A First in Psychology at UCL combined with an infectious personality and enthusiastic approach, Alex certainly brings an original flair to all productions, maintaining an entertaining and articulate presentation. She's interviewed high profile musicians, celebrities and professionals in sports and entertainment bringing a zest of fun and depth with her cheeky personality yet pertinent questioning style.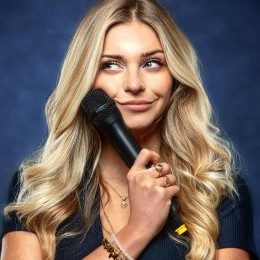 Alex Gray TV Presenter, Social Media Personality & Actress and UK Contestant on
The Traitors
Adrian Andrychowski
Counsel
JDP DRAPAŁA & PARTNERS (Poland)
Attorney-at-law in the Transaction and Contract Counselling Team. He specialises in conducting court proceedings, in particular proceedings associated with corporate disputes, M&A transactions and cross-border trading. He has represented clients in proceedings regarding liability for breach of representations and warranties given with respect to the sale of enterprises and in complicated corporate disputes over validity of resolutions on election of management board members. He has also represented foreign investors in disputes arising from breach of a shareholders' agreement. He specialises in asset tracing and recovery matters. He also has experience in providing transaction advice to foreign entities carrying out investment projects in Poland.
Adrian Andrychowski Counsel
JDP DRAPAŁA & PARTNERS (Poland)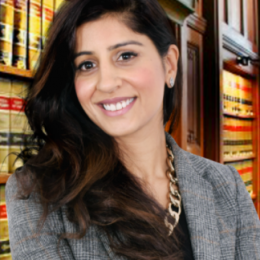 Bushra Ahmed
Barrister, Head of Dispute Resolution & Partner
KBH (Dubai)
Bushra Ahmed is a highly accomplished and experienced barrister with over 20 years of experience in commercial litigation and international arbitration. She is currently a Partner at KBH, a law firm with offices in the DIFC (Dubai), Bahrain and Kuwait, where she is the Head of Dispute Resolution since 2014, specialising in a wide range of complex commercial, corporate, employment, financial services, and regulatory matters in the United Kingdom and the Middle East. Bushra was called to the Bar of England and Wales in 2001 and has since established herself as a reputable and skilled advocate and litigator in the legal community.
Bushra has also been appointed as a presider and co-arbitrator under various arbitration rules and forums, including the ICC, LCIA, DIFC-LCIA, and DIAC, and has handled a wide range of international commercial and construction disputes. She is also a CEDR accredited mediator since 2005.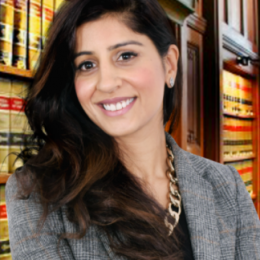 Bushra Ahmed Barrister, Head of Dispute Resolution & Partner
KBH (Dubai)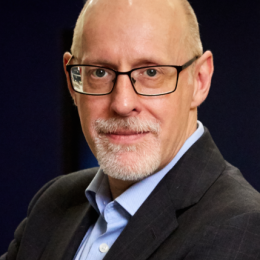 Professor Richard Wiseman
Public Understanding of Psychology
University of Hertfordshire
Professor Richard Wiseman has been described by a Scientific American columnist as '…one of the most interesting and innovative experimental psychologists in the world today.' His books have sold over 3 million copies and he regularly appears on the media. Richard also presents keynote talks to organisations across the world, including The Swiss Economic Forum, Google and Amazon.
He holds Britain's only Professorship in the Public Understanding of Psychology at the University of Hertfordshire, and has published over 100 academic articles. Richard has also created psychology-based YouTube videos that have attracted over 500 million views, is one of the most followed psychologists on Twitter ,and the Independent On Sunday chose him as one of the top 100 people who make Britain a better place to live.
A Member of the Inner Magic Circle, Richard acts as a creative consultant on several stage and television projects, including work with Penn and Teller, and Derren Brown.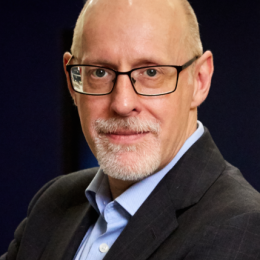 Professor Richard Wiseman Public Understanding of Psychology
University of Hertfordshire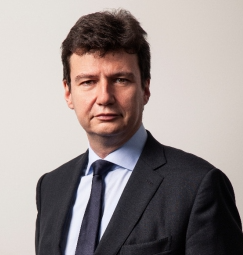 Yves Klein
Partner
Monfrini Bitton Klein (Switzerland)
Yves Klein's main activity is litigating and coordinating transnational asset recovery proceedings on behalf of victims of economic crimes or parties seeking to enforce their claims against assets concealed in Switzerland or abroad. He develops strategies for the international search and recovery of assets, coordinates cross-border proceedings and represents his clients, including individuals, companies, foreign governments, and liquidators of foreign insolvencies, before civil, criminal and bankruptcy courts, in order to recover crime proceeds and obtain damages, notably from facilitators (banks, financial companies, fiduciaries, etc.).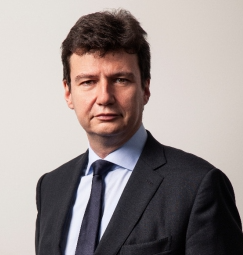 Yves Klein Partner
Monfrini Bitton Klein (Switzerland)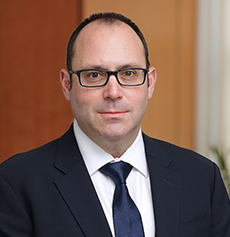 Oren Warshavsky
Partner
BakerHostetler (USA)
Oren Warshavsky serves as co-leader of BakerHostetler's Global Fraud and International Asset Tracing and Recovery team.
He is a litigator specializing in multi-jurisdictional proceedings and complex intellectual property matters. Oren has achieved more than $9 billion in monetary recoveries for his clients, obtained injunctive relief in numerous cases, and successfully defended clients in defeating claims asserted in federal and state courts for complex commercial matters, patent, trademark, copyright, bankruptcy, asset recovery matters and commercial disputes. He has been an integral part of the team representing the trustee of the Securities Investor Protection Act (SIPA) in the liquidation of Bernard L. Madoff Securities. Oren has overseen and worked with teams of lawyers in the United States and around the world to trace and recover assets; the recovery has been unprecedented, totaling more than $13 billion dollars. The protracted, decades-long investigation and recovery in dozens of related international cases has demonstrated Oren's ability to work diligently and resourcefully across multiple jurisdictions.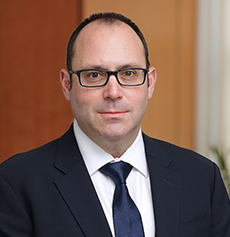 Oren Warshavsky Partner
BakerHostetler (USA)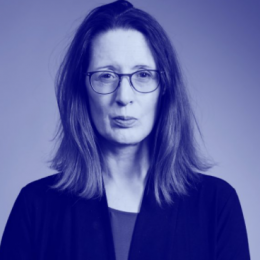 Nicola Boulton
Partner
PCB Byrne
Nicola is a highly experienced commercial litigator who brings her pragmatic and tenacious approach to bear for high-net-worth individuals, legal and financial services professionals, corporates and hedge funds.
With experience acting across high-value civil fraud, financial services and trust litigation, Nicola has particular expertise in freezing orders, other interlocutory injunctive measures and anti-money laundering issues. She is a Solicitor-Advocate (Higher Courts Criminal and Civil Proceedings), and her dynamism is consistently recognised as a 'real asset' in complex cases.
Chambers and Partners
In ranking Nicola as a Star Individual for Fraud: Civil, Chambers and Partners comment: 'Nicola is intellectually agile and a master for detail'. She is 'one of the most effective fraud practitioners in the market' and 'she has a great strategic mind, is brilliantly insightful and is great to work with'.
Legal 500
'The "truly excellent" group at Byrne and Partners LLP is led by the "articulate and fearsome" Nicola Boulton'
'The department is headed by Nicola Boulton, who is described by clients as "a natural leader with unsurpassed knowledge of her field, with excellent judgment and an unerring ability to pick the right strategy"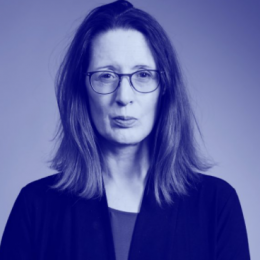 Nicola Boulton Partner
PCB Byrne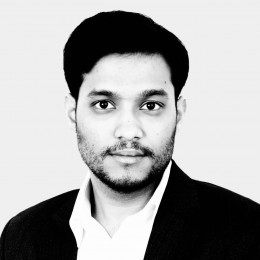 Prateek Bagaria
Partner
Singularity Legal (India, UAE & Singapore)
Prateek Bagaria is a specialist practitioner in international disputes.
He brings forth over a decade of experience in complex commercial cross-border disputes with strong focus on international arbitration, complex litigation, white-collar crime litigation, global enforcement and recovery.
He also represents athletes & sports federations in matters of anti doping and other disputes. Legal 500 describes him as "responsive and dynamic" and "a very driven individual and a good lawyer who handles clients well".
He is licensed to plead before the courts in India and Dubai International Financial Centre (DIFC). A prominent speaker across leading forums and a sought after advisor & thought leader in matters across the globe, his robust legal knowledge coupled with a unique approach to problem solving continues to be recognized widely.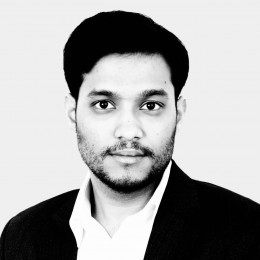 Prateek Bagaria Partner
Singularity Legal (India, UAE & Singapore)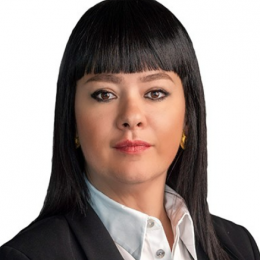 Laura Voda
Partner
Fichte & Co (Dubai)
Prior to joining Fichte & Co., she has worked for few major investment conglomerates in the region and gained valuable experience while heading the corporate and commercial practice of several law firms in Dubai. In her over 17 years career span, she acted across various jurisdictions in the European Union, having a recognized experience in advising high net worth individuals or working at the crossroads of multiple systems of Law. In addition, she has worked for governmental institutions and for intergovernmental organizations as well.
She holds a master's and a PhD in International Law and has studied in prestigious institutions across Europe and Asia. Laura has a keen interest in niche areas of Law, such as the Law of the Sea, Outer Space Law or in the legal aspects of disruptive technologies such as blockchain or technology, where she is currently specializing.
She is a book author and university lecturer in the field of Law. She is also a habitual contributor to various legal publications and legal training programs.
She is fluent in English, French, Spanish & Romanian.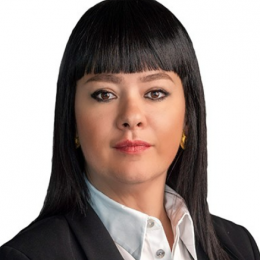 Laura Voda Partner
Fichte & Co (Dubai)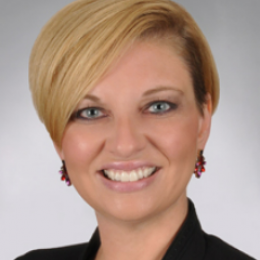 Katherine Catanese
Partner
Foley & Lardner (USA)
Katie R. Catanese is an equity partner in the bankruptcy and restructuring group at Foley & Lardner LLP. She assists troubled companies facing critical points in their businesses related to financial distress and restructuring which may include maximizing the value of their assets through both in- and out- of court asset sales. During COVID, she represented a prominent seafood restaurant chain in preventing a bankruptcy filing through a successful out of court distressed asset sale.
She also focuses her practice on helping creditors solve problems related to all aspects of distressed debt. Recently, this has included representing debtors, lenders and strategic buyers in Article 9 sales and assignments for the benefit of creditors including a retail catalog company buying distressed assets from apparel company, Chadwick's of Boston, a 75-year old family owned seafood wholesale business through an out of court sale of its assets, a lender fund through an Article 9 sale of a rock quarry in New York, and a private real estate fund which purchased distressed nursing home assets and then sold these assets through a bankruptcy and then, later, a receivership.
She also represents investors and other parties in fraud-based litigation arising in the insolvency space. This includes various cross-border fraud matters and representation of investors and managers in hedge funds both onshore and offshore in bankruptcy ligation including involuntary bankruptcies and Chapter 15 bankruptcies. In this regard, she assisted in filing an involuntary petition for a group of hedge fund creditors and then assisted in procuring a settlement in that bankruptcy that resolved over a dozen lawsuits in the U.S. and offshore and is liquidating the remaining hedge fund assets. See In re Stillwater Asset Backed Offshore Fund, Ltd., 485 B.R. 498 (Bankr. S.D.N.Y. 2013) (where the court granted the involuntary petition against an offshore fund whose creditors were offered ineffective DIKs).
Katie also has experience in bankruptcy appeals and successfully persuaded a federal appeals court to affirm the dismissal of a "rogue" bankruptcy petition by the ousted former board of directors of a scandal-plagued Chinese clean energy company. See In re Sino Clean Energy (Sino v. Seiden), 901 F.3d 1139 (9th Cir. 2018). In that regard, she focuses her practice on representation of court appointed receivers in Chinese reverse merger cases where the U.S. entity has "gone dark" and returned to China leaving their U.S. investors without recourse. These cases often involve Cayman and BVI litigation and negotiations as the subsidiaries of these companies are often located there.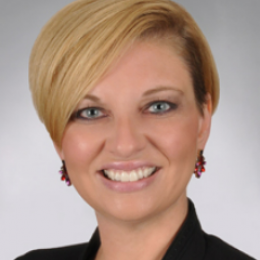 Katherine Catanese Partner
Foley & Lardner (USA)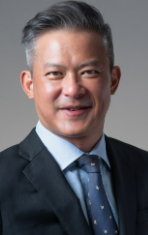 Danny Ong
Managing Director
Setia Law (Singapore)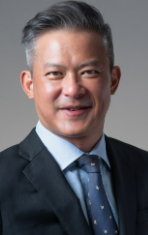 Danny Ong Managing Director
Setia Law (Singapore)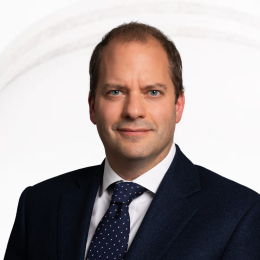 Daniel Saoul KC
Barrister
4 New Square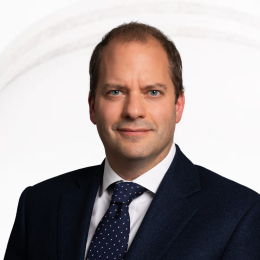 Daniel Saoul KC Barrister
4 New Square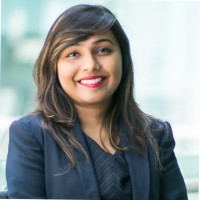 Sushmita Gandhi
Partner
IndusLaw (India)
Sushmita has 15 years of extensive experience of handling a variety of commercial disputes including insolvency & restructuring matters and arbitrations including construction contracts arbitrations. She has advised lenders, borrowers, advisors and other intermediaries in complex local and cross-border financing transactions across major debt financing disciplines.

Sushmita has handled a number of domestic and international arbitrations, representing clients in institutional arbitrations in India and abroad and she has also advised on corporate and commercial disputes, appearing before a variety of forums, courts and tribunals. In particular, she has expertise in handling proceedings against some of the biggest debt defaulters in India. Sushmita has extensive experience in insolvency litigation and does a lot of advisory work relating to the Insolvency and Bankruptcy Code.

Sushmita has been enlisted as a Recommended Lawyer by Legal500 Asia Pacific edition, 2022 in the field of Litigation, white collar crimes and Insolvency and Bankruptcy. She was recognized as one of the top individual lawyers in the field of Arbitration and Insolvency and Bankruptcy in the very first edition of Forbes-Legiquest Legal Powerlist 2020. LexTalk World Forum awarded Sushmita the "Top 50 legal Falcons" in 2020. Sushmita has also been nominated by RSG for its "EmergingLeader50" 2019. She regularly features in client recommendations given to several legal research journals such as Legal500, ALB, IFLR and RSG. Sushmita has authored articles and publications on the Insolvency and Bankruptcy Code, Arbitration and Conciliation Act, Banking laws etc. which are published by leading journals such as India Business Law Journal, SCC Online; Manupatra and Mondaq. She is a regular speaker on the subject at various events and summit and her views on various legal issues are often published in leading newspapers.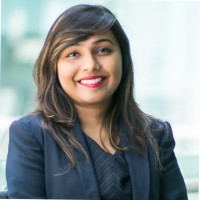 Sushmita Gandhi Partner
IndusLaw (India)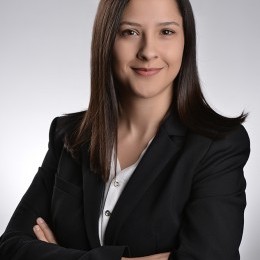 Miray Güneşli Gümüştekin
Associate
Bozoglu Izgi (Turkey)
Miray Güneşli Gümüştekin assists national and multinational clients within the scope of the dispute resolution and labor law practice groups as a senior associate.
Miray represents clients in legal disputes before courts at every level and plays an active role in complex litigation processes at every stage, especially in lawsuits arising from criminal, commercial, enforcement, labor, administrative, energy and insurance law. She represents clients before prosecutors and criminal courts during all investigation and prosecution phases. She also carries out mediation and reconciliation processes during disputes arising especially from criminal and commercial law. Miray is currently studying her master's degree in public law at Galatasaray University while working for many years in Bozoğlu İzgi Attorney Partnership.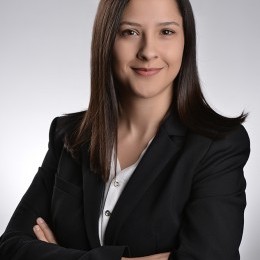 Miray Güneşli Gümüştekin Associate
Bozoglu Izgi (Turkey)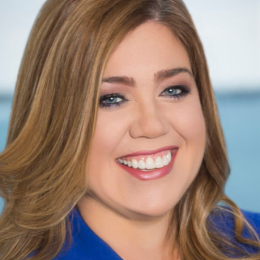 Leyza Blanco
Shareholder
Sequor Law (USA)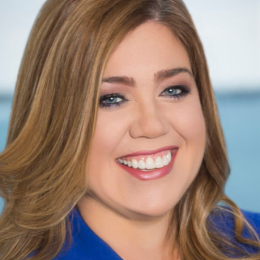 Leyza Blanco Shareholder
Sequor Law (USA)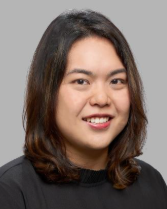 Sheila Ng
Partner
Rajah & Tann (Singapore)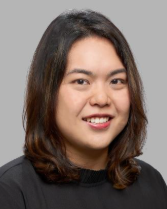 Sheila Ng Partner
Rajah & Tann (Singapore)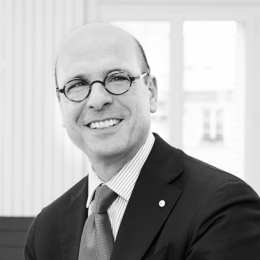 Stéphane Bonifassi
Lawyer
Bonifassi Avocats (France)
International litigator Stéphane Bonifassi directs actions in the areas of complex white-collar crime and asset recovery. Over nearly 30 years representing individuals, corporations and states victimized by economic crimes, he has often acted as a strategist behind the scenes in high-stakes litigation.
Who's Who Legal: Asset Recovery 2019 recommends him as "one of the premier figures in the European asset recovery market, known for his remarkable ability when it comes to criminal investigations requiring asset recovery."
Valued for his progressive and creative approach to international parties and complex, cross-border issues, Stéphane regularly assumes a leading role in cases of business crime and fraud, economic sanctions, corruption, forfeiture and confiscation, as well as transnational enforcement of judgments and internal investigations. The Best Lawyers in France© 2020, in partnership with Les Échos, highlights his criminal defense practice.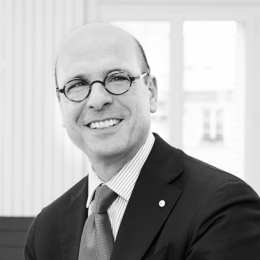 Stéphane Bonifassi Lawyer
Bonifassi Avocats (France)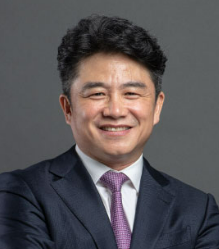 Dato' Lim Chee Wee
Senior Partner
Lim Chee Wee Partnership (Malaysia)
Chee Wee is the Senior Partner of the firm and has been in practice for more than 27 years. He has a broad commercial, corporate, public law, and regulatory disputes practice with experience in a wide variety of high value and high-profile cases including international arbitrations in Asia and Europe.
He is the former President of the Malaysian Bar (2011-2013), a former member of the National Unity Consultative Council, a former member of the Operations Review Panel of the Malaysian Anti-Corruption Commission, and a former member of the 1MDB Task Force for the investigations, prosecution and asset recovery.
He primarily acts as counsel having appeared at all tiers of the Malaysian Courts. He has more than 100 cases reported in the law reports with a portfolio including arbitrations, contractual disputes (involving joint ventures, IT, franchise, oil and gas), boardroom/takeover tussles, fraud investigation and recovery, regulatory enforcement action, corporate restructuring, insolvency claims, competition law, and estate disputes.
He has an established public and administrative law practice, regularly advising and acting for the Malaysian stock exchange (Bursa Malaysia Berhad), Malaysian Competition Commission (MyCC), Energy Commission, the Malaysian Aviation Commission, the Securities Industry Dispute Resolution Centre and the Securities Commission Malaysia.
He is consistently listed in various international legal directories as a leading legal practitioner. He is ranked as a Band 1 dispute resolution lawyer in Chambers Asia-Pacific and in the Hall of Fame for dispute resolution in Legal 500 Asia-Pacific. He has been described as "a leading presence in the market, handling a range of disputes concerning areas such as energy, competition and fraud" (Chambers Asia-Pacific) and "[u]ndoubtedly the grandmaster in this area of practice" (Legal 500 Asia-Pacific).
A number of his cases are landmark decisions in the areas of contract law (liquidated damages), administrative law (setting aside leave) and strata management (basis for charges). His pending high value and high-profile cases include MyCC enforcement actions against MAS/Air Asia, MyEG and Grab, Pelangi Prestasi Sdn Bhd's billion Ringgit dispute against the Receiver and Manager of Sabah Forest Industries Sdn Bhd and Sabah State Government, and Prestariang SKIN Sdn Bhd's RM732 million claim against the Government of Malaysia for its expropriation of the national immigration control system concession and a number of high-profile fraud recovery claims.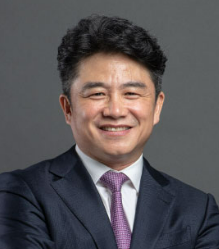 Dato' Lim Chee Wee Senior Partner
Lim Chee Wee Partnership (Malaysia)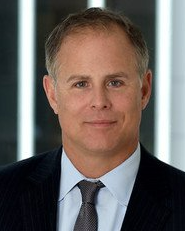 Adam Kaufmann
Partner
Lewis Baach Kaufmann Middlemiss (USA)
Adam Kaufmann practices in the areas of white-collar crime, asset tracing and recovery, investigations, complex commercial fraud, and judgment enforcement.
He has handled civil, criminal, and investigative matters on behalf of U.S. and international clients, both individuals and companies, throughout the world. These include high-profile multi-jurisdictional criminal matters and complex civil matters both in the United States and through coordinated legal strategies in multiple jurisdictions. Mr. Kaufmann is a recognized expert in international criminal law, corruption, and fraud, and has lectured on these topics in jurisdictions around the world and has testified twice before the United States Senate.
High-profile clients facing exposure to reputational, regulatory and criminal risk have turned to Mr. Kaufmann for assistance. He provided counsel to Mark Cuban and the Dallas Mavericks basketball team when allegations of sexual harassment within the Mavericks organization were published in Sports Illustrated. Mr. Kaufmann coordinated the independent investigation on behalf of the organization, communicated with NBA senior executives, and helped guide the team to a successful resolution of the matter. Mr. Kaufmann represented Manhattan art dealer Michael Shvo who was accused of a $3.5 million tax fraud, obtaining a non-jail settlement of all charges. He also represented former New York State Governor Eliot Spitzer when Mr. Spitzer was first blackmailed and then accused of crimes by a Russian national, ensuring that the blackmailer was prosecuted and Mr. Spitzer was exonerated. In other criminal matters, Mr. Kaufmann represented a Long Island-based engineering company with 300+ employees charged in a bribery case in Manhattan, and obtained a deferred prosecution agreement for the company. In international matters, he has represented a number of Brazilian individuals and companies implicated in the Brazilian Lavo Jato ("Car Wash") investigation, as well as U.S. citizens and foreign nationals charged with FCPA, corruption, and money laundering conspiracies by the U.S. Department of Justice. Many of those matters involve the coordination of legal defenses in multiple jurisdictions working closely with foreign counsel. In 2018, Mr. Kaufmann was selected as an expert in Business Crimes Law by Global Expert.
Mr. Kaufmann also represents clients seeking to identify, trace, and recover stolen assets, and has brought numerous actions seeking discovery in support of foreign litigation and asset recovery pursuant to 28 U.S.C. § 1782. He has represented clients tracing assets all over the world, including the representation of two sovereign states of Mexico seeking to recover funds stolen by former public officials. Mr. Kaufmann's expertise was recognized in 2016-2020 when he was selected to Who's Who Legal for Asset Recovery. In civil and arbitration matters, Mr. Kaufmann has worked on numerous complex fraud and business dispute matters. He negotiated a favorable settlement for a civil client in a civil clawback action brought by the court-appointed receiver in a multi-hundred million dollar Ponzi scheme and has counseled numerous clients on aspects of U.S. law in international arbitral matters.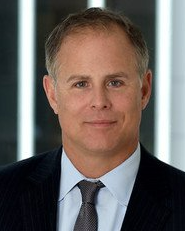 Adam Kaufmann Partner
Lewis Baach Kaufmann Middlemiss (USA)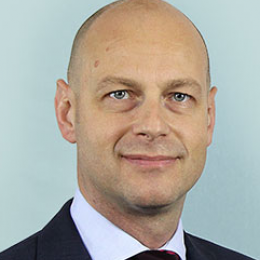 William Christopher
Partner
Kingsley Napley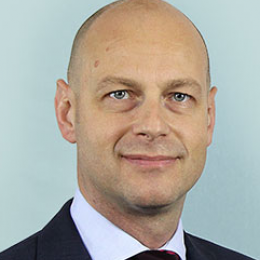 William Christopher Partner
Kingsley Napley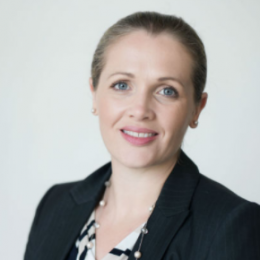 Jennifer Fox
Partner
Ogier (Cayman)
Jennifer has practised offshore since 2008 and specialises in complex and high value international insolvency litigation and contentious trusts matters. She is a fraud expert who is skilled in obtaining all forms of pre-action relief and devising and implementing asset-tracing and recovery strategies.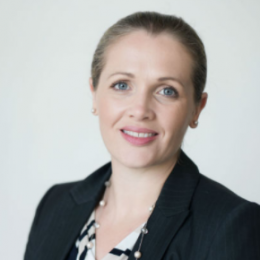 Jennifer Fox Partner
Ogier (Cayman)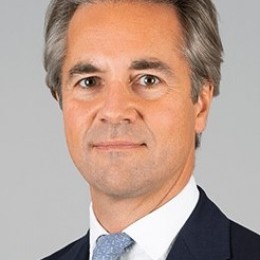 Philip Edey KC
Barrister
Twenty Essex
Philip is co-Head of Chambers. He is a specialist lead advocate whose practice focuses on commercial disputes both in court and arbitration.
He is ranked in the leading directories for civil fraud, commercial dispute resolution, banking and finance, international arbitration, insurance, shipping, and commodities. He has considerable experience in relation to freezing injunctions. Philip is also particularly noted for his cross-examination skills.
Philip's current cases include acting for a prominent high-net-worth individual in relation to fraud claims for around US$500 million brought against him and others by two banks; and for Dechert and the individual defendants sued by two prisoners in Ras Al Khaimah who allege that the defendants are responsible for their alleged mistreatment. He also recently acted for certain policyholders in the test case brought by the FCA against insurers who denied that their business interruption cover protected the policyholders against the consequences of the COVID-19 pandemic.
Most of Philip's work has a strong international element, with his clients coming from all around the world. The cases on which he is instructed often raise complex jurisdictional and conflict of laws issues, including the interplay between proceedings in court and arbitration.
He has acted as lead counsel before the High Court, Court of Appeal and Supreme Court of England and Wales, as well as in many arbitrations seated both in England and overseas. Philip also accepts appointments as arbitrator.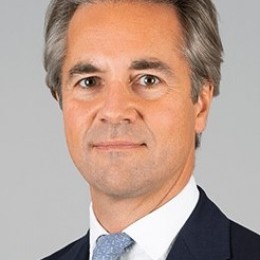 Philip Edey KC Barrister
Twenty Essex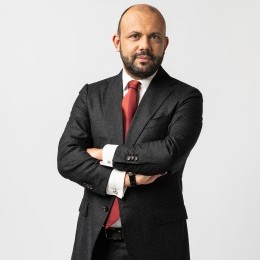 Jorge Bastos Leitão
Partner
RBMS (Portugal)
Jorge has over 20 years of experience in litigation/arbitration and asset tracing. Jorge currently heads the investigations/asset tracing practice area at RBMS - Sociedade de Advogados, RL. He also handles substantial litigation and arbitration work.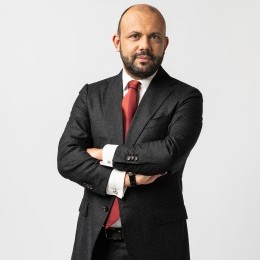 Jorge Bastos Leitão Partner
RBMS (Portugal)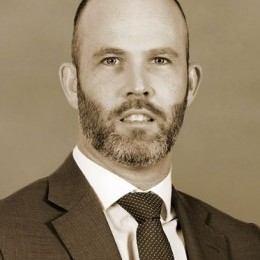 Josh Kemp
Partner
ADG Legal (Dubai)
Josh first joined ADG Legal as a Senior Associate, working from our London representative office. In the beginning of 2020, Josh was appointed Partner in our Dubai office.
In the construction sphere, Josh has acted in litigation and arbitration for a range of industry clients such as major engineering construction contractors, O&M contractors, government authorities, employers, consultants and subcontractors. Josh has a particularly strong track record acting for contractors in arbitration and litigation concerning major infrastructure projects, having successfully led cases recovering several hundred million dollars on delayed, complex projects. He has been consistently named as a Leading Construction Litigation Lawyer in his native jurisdiction (Australia), having previously been a Partner of a leading boutique construction law firm, as well as a Senior Associate at Norton Rose Fulbright, and London city firm, Costigan King.
Josh also has vast experience in acting for corporate and high net-worth individuals on a range of commercial disputes centred on the Middle East, East Africa, the UK and Europe. Josh regularly acts as lead counsel on multi-jurisdictional litigation, as well as local counsel instructed by major international law firms. His experience ranges from shareholder and joint venture disputes, to major fraud investigations and asset recoveries, across most industry sectors.
He regularly acts in DIFC Court proceedings and has acted in international arbitrations in many of the major institutions such as ICC, LCIA, DIFC-LCIA, DIAC and JAMS.
Having read law in Australia, Josh subsequently studied a Master of Laws and was admitted as a legal practitioner in 2007. He is also an admitted attorney in the State of New York.
Josh is well-known for his thorough and pragmatic approach to complex problems and his commitment to reaching the best commercial outcomes for his clients.
Josh currently sits as Co-Chair of the Legal Committee for the Arab-Brazilian Chamber of Commerce, which boasts several thousand members across Brazil and the 22 countries of the League of Arab States.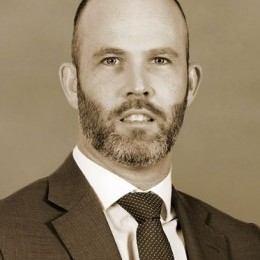 Josh Kemp Partner
ADG Legal (Dubai)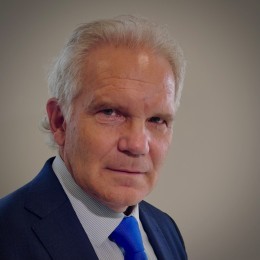 Paul Gilbert
Solicitor Advocate & Trainer
Bond Solon
Paul Gilbert is a Solicitor Advocate (England and Wales). A litigation specialist, he continues to practice as a consultant, having had a successful career in commercial litigation (including Employment Law, Construction and IP at the London firm, Finers Stephens Innocent (FSI), and formerly at Stephens Innocent.
Paul has been working with Bond Solon since 2009 and has become an expert in Witness Familiarisation. He is the go-to trainer for many of the major London-based firms. He predominantly prepares witnesses in high value commercial disputes being heard at International Arbitrations seated all over the world, and in the High Court in London. His work has also included offshore court hearings (BVI, Cayman & the Channel Islands), US Depositions, and all types of Inquiries. This has given him an extensive understanding of the different processes which are applied at these different hearings, as well as the differences in approach to witness evidence all over the world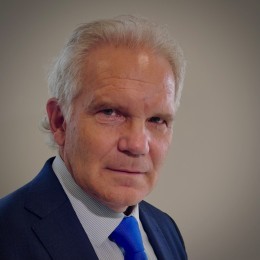 Paul Gilbert Solicitor Advocate & Trainer
Bond Solon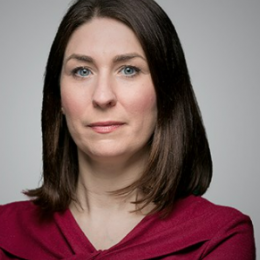 Charlotte Pender
Partner
Charles Russell Speechlys
Charlotte advises on complex, high-value litigation with both domestic and international elements.
She has experience of a broad range of commercial disputes but with particular expertise in the fields of civil fraud, asset tracing, freezing and recovery and shareholder disputes. Whilst Charlotte is an experienced trial lawyer she also has experience in the resolution of disputes by way of arbitration and mediation.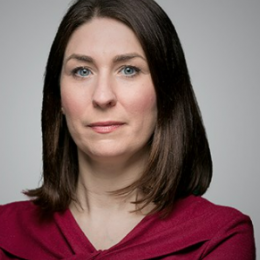 Charlotte Pender Partner
Charles Russell Speechlys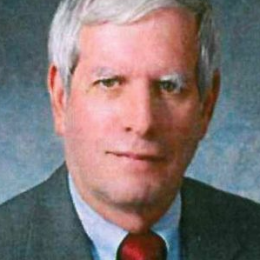 Christopher Redmond
Founding Partner
Christopher Redmond Law (USA)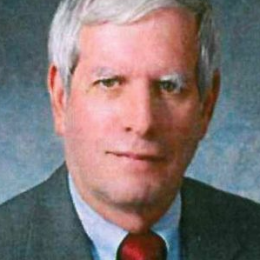 Christopher Redmond Founding Partner
Christopher Redmond Law (USA)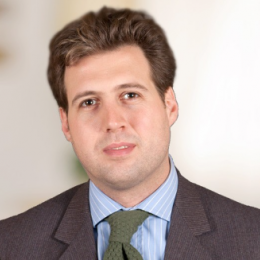 Richard Manyon
Partner
Payne Hicks Beach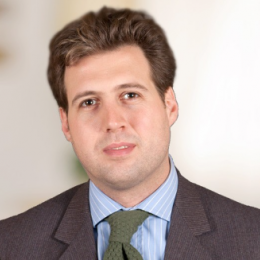 Richard Manyon Partner
Payne Hicks Beach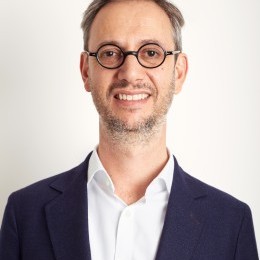 Thomas Eymond-Laritaz
Founder & CEO
Highgate
Thomas is a political and business strategist who over the past two decades has advised dozens of CEOs, political leaders, prominent individuals worldwide on their strategy, reputation, dispute resolution, communications, ESG and crisis management.
His past and current sovereign clients include the Presidents or Prime Ministers of France, Greece, Bulgaria, Romania, Ukraine, Georgia, Thailand, Lebanon, Djibouti, Nigeria and Zambia. He has also advised numerous CEOs and ultra-high net worth individuals on high-stake issues.
He began career as a French civil servant working in the French Prime Minister's office in Paris and later served as senior political adviser to the Bulgarian Prime Minister in Sofia and to the Georgian President in Tbilisi. He worked for five years in Kyiv as Chief of Staff to Victor Pinchuk, one of Ukraine's most prominent investors.
Before setting up Highgate, Thomas served for two years as Managing Director at Mercury, a US high-stake public strategy firm, and six years as Executive Director at APCO Worldwide, where he successfully created and led the agency's global geopolitical, reputation and litigation practice out of London.
Thomas has a longstanding passion for environment, ESG and philanthropy. He majored in environmental science, worked for the French Ministry of Environment and established the position of the French Government for the creation of the first international Emissions Trading System (ETS). As a student in Paris, he was the National Secretary of the Action Sociale Etudiante, a student NGO. In 2006, he designed and created the Victor Pinchuk Foundation, the then largest philanthropic foundation in Eastern Europe, and became its President. Thomas is an Aspen Institute alumnus and led the creation of an Aspen Institute in both Ukraine and the UK.
He graduated from the Ecole des Mines de Paris and the Corps des Mines.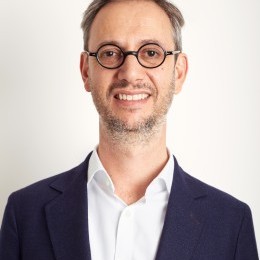 Thomas Eymond-Laritaz Founder & CEO
Highgate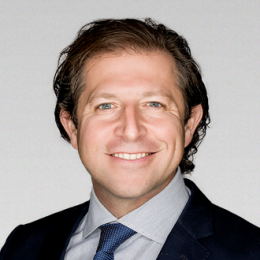 Zachary Bluestone
Lawyer
Bluestone, P.C. (USA)
Zack Bluestone is a Principal in the Washington, DC/New York offices of Bluestone, P.C., where he focuses his practice on the enforcement of judgments and arbitration awards, as well as related cross-border recovery and commercial disputes. Recent matters have concerned investment fraud, 1782 applications, insurance fraud in telecom, cryptocurrency exchange hacks, economic torts against governmental bad actors, and enforcement actions against sovereigns.
Zack regularly represents governmental agencies and insurers, investors, litigation funders, digital asset issuers, corporates, and others involved in global finance and trade. Clients call on Zack to litigate complicated issues through trial, master difficult facts, and pursue all available avenues to obtain a recovery, often involving sensitive contractual and business issues. These disputes typically encompass multiple jurisdictions and several potential parties and claims, presenting often complex enforcement questions.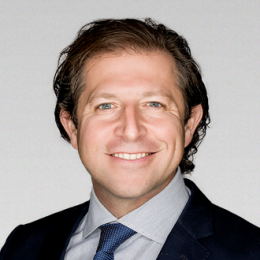 Zachary Bluestone Lawyer
Bluestone, P.C. (USA)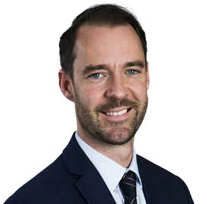 Colin Diss
Partner
Grant Thornton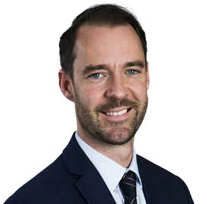 Colin Diss Partner
Grant Thornton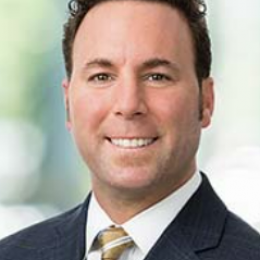 Joel E. Cohen
Managing Director
Stout (USA)
Joel Cohen is a Managing Director in the Disputes, Compliance, & Investigations group.
Joel has over 19 years of experience in the dispute, forensic, and insolvency practice areas, most specifically focused in the financial services and asset management industries. His experience encompasses a number of significant cross-border insolvency and litigation matters, where he has served as financial advisor and consulting expert to fiduciaries, offshore liquidators, bankruptcy, and litigation trustees. He has assisted these clients in a variety of litigation consulting services, including asset tracing, fraud, Ponzi schemes, industry custom and practice for investment managers, and forensic analysis. Joel has also led several internal investigations within the context of family office, investment advisors, and various corporate structures.
Before joining Stout, Joel was a Managing Director at a boutique financial advisory and consulting firm. Prior to that, he spent a number of years with a global financial advisory firm in its Dispute & Investigations group where he helped manage a team of CPAs, economists, attorneys, and finance professionals in executing a diverse array of complex engagements related to the various hedge fund/private equity fraud, insolvencies, and litigations that characterized the global financial crisis of 2008-09.
He was a leader in the disputes practice at a Big 4 accounting firm and senior vice president at a prominent investment bank in charge of internal investigations. Joel has worked with premier law firms on accounting malpractice, business insurance disputes, fraud detection, and economic investigations.
Joel has expertise in managing the expectations of various stakeholders involved in insolvency proceedings, liquidations, litigation settlements, and receiverships, namely in his capacity of assisting a board, trustee, receiver, or official liquidator with their duties, including U.S. and cross border considerations. He has extensive experience within the offshore world, regularly handling cases out of the Caribbean.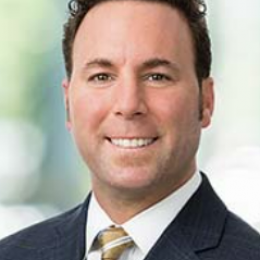 Joel E. Cohen Managing Director
Stout (USA)
Robert Starkins
Partner
Grant Thornton
Robert Starkins Partner
Grant Thornton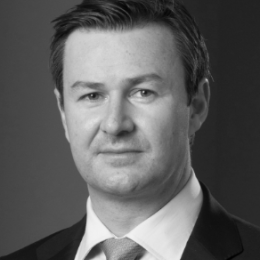 James Popperwell
Partner
Macfarlanes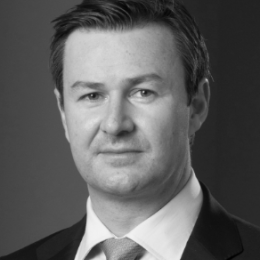 James Popperwell Partner
Macfarlanes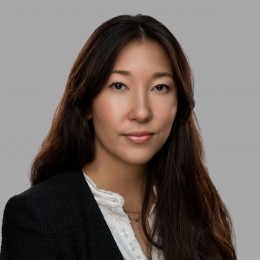 Jessica Lee
Partner
Brown Rudnick
Jessica Lee is a partner in the Firm's Litigation & Arbitration Practice Group.
Jess acts for both corporate and individual claimants and defendants in complex and high value commercial litigation with particular experience in civil fraud and asset recovery actions, company and shareholder disputes, and crypto and blockchain matters. Jess was named a Rising Star for civil fraud in The Legal 500 2023 having acted on a number of significant civil fraud matters, many of which have also involved advising on freezing, proprietary, and disclosure injunctions. Jess is also part of Brown Rudnick's Supervising Solicitors team and having acted on obtaining and executing multiple search, delivery up and imaging orders. Jess has also advised on significant investigations and compliance matters including investigations by the U.S. Department of Justice and the Serious Fraud Office.
In The Legal 500 2023, Jess is described as having "a keen eye for detail, superb litigation knowledge and experience, and always the brightest attitude and mode of communication." She is also a recommended lawyer in The Legal 500 2023 in the categories of Commercial Litigation and Banking Litigation: Investment & Retail. Jess was also named as a future leader in commercial litigation by Who's Who Legal in 2022.
Jess has a particular interest in digital asset disputes and is regularly invited to speak and write on issues including crypto fraud and blockchain disputes and regulation.
Jess is a keen advocate for diversity and social mobility; she is part of the leadership team for the Firm's Women's Initiative and has mentored younger lawyers and law students, including on the IntoUniversity programme.
Prior to joining Brown Rudnick, Jess was an associate at Baker & McKenzie where she also trained. Jess has undertaken a number of client secondments including a major international telecoms provider and a leading global financial institution.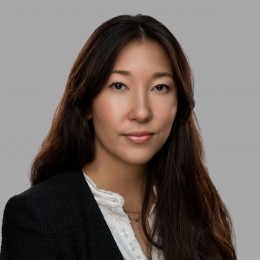 Jessica Lee Partner
Brown Rudnick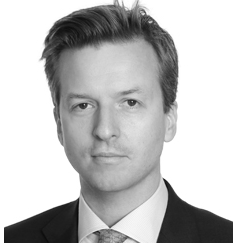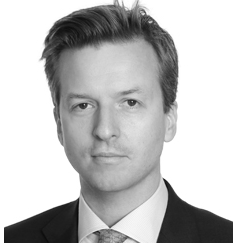 Rick Brown Partner
HFW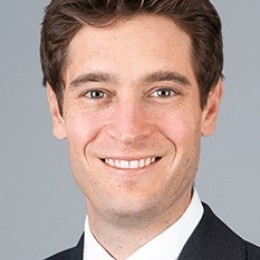 Luke Pearce KC
Barrister
Twenty Essex
Luke has a broad practice covering all aspects of commercial law, with a particular emphasis on banking and finance, international arbitration, shipping & commodities and civil fraud.
He regularly appears in the High Court and Court of Appeal, as well as before arbitral tribunals under a variety of rules. He has also appeared three times in the Supreme Court.
Luke is recommended in the Chambers UK and The Legal 500 guides as a leading junior in the fields of (1) commercial dispute resolution; (2) banking and finance; (3) international arbitration; (4) shipping; and (5) commodities. In 2021, he was shortlisted by Chambers and Partners for the award of 'International Arbitration Junior of the Year'. He has also been shortlisted twice by The Legal 500 and once by Chambers and Partners for the award of 'Shipping junior of the year'. In 2013 he was named by Legal Week as one of their 'Stars of the Bar' under ten years' call.
Before coming to the Bar, Luke taught contract law at Worcester College, Oxford and King's College, London.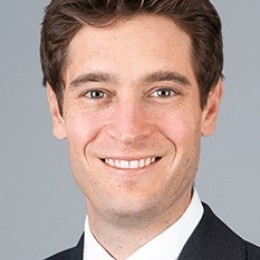 Luke Pearce KC Barrister
Twenty Essex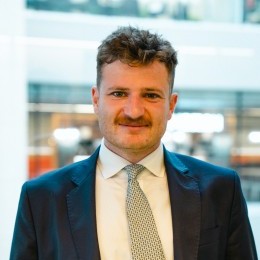 Alex Clements
Director
Bond Solon
Alex Clements is a Director at Bond Solon Training. He joined the firm in 2016, and having held various roles within the business, he now heads up Bond Solon's Witness Familiarisation division, where he leads a 25-strong team of lawyers who run their prep sessions.
Bond Solon is a premier provider of Witness Familiarisation training, both in the UK and globally. Alex is therefore well placed to comment on the issues faced by witnesses at the hearing stage
Alex is also responsible for the commercial performance of the Witness Familiarisation department. He has daily contact with clients across the legal market, providing him with an insight as to the types of challenges regularly encountered by firms when preparing their witnesses, alongside putting him in a good position to provide wider market commentary.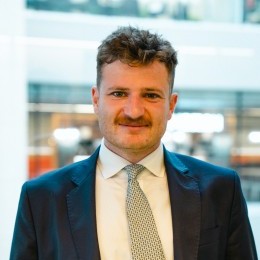 Alex Clements Director
Bond Solon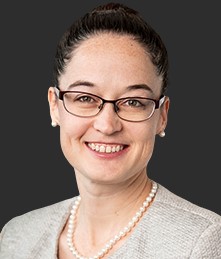 Elizabeth Fox
Of Counsel
Greenberg Traurig
Elizabeth Fox has experience as a commercial litigator with a focus on civil fraud and contentious insolvency often as part of complex multi-jurisdictional disputes. She handles matters involving allegations of fraud or misconduct including diversion of business opportunities, secret commissions, bribery, conspiracy, data theft, misrepresentation, breach of fiduciary duty, breach of confidence, and/or breach of contract.
Elizabeth represents a wide range of clients including high net-worth individuals and many of her cases are international in scope. Her experience includes injunctive relief on both the claimant and defendant side such as search orders; freezing and asset preservation orders; delivery-up orders; computer imaging orders; third Party disclosure orders; and other asset recovery techniques. She has been identified by Chambers UK Guide as Up and Coming in the Fraud: Civil category. Chambers UK Guide 2023 also refers to Elizabeth as "a master of detail" and "simply fantastic. She understands the most complex situations very quickly, and incorporates the legal and procedural principles of other jurisdictions into her analysis with disconcerting ease", whilst the Legal 500 UK 2023 refers to Elizabeth as "a strong and effective presence on any team."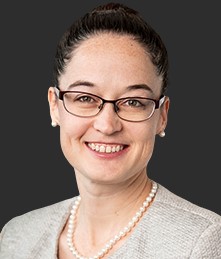 Elizabeth Fox Of Counsel
Greenberg Traurig
Robert Appleton
Partner
Olshan Frome Wolosky (USA)
Robert is one of the leading cross border government investigations, white collar litigators in the world. Robert's practice is focused on assisting international, foreign and U.S. companies, organizations and individuals in regulatory and enforcement actions in FCPA, AML OFAC, fraud and corruption, insider trading, securities, government investigations and compliance, and related matters and he has led, supervised or managed more than 1,000 corruption and compliance cases in over 150 countries. Robert has successfully assisted numerous individuals and companies trace and regain assets lost through fraud and identity theft.
Robert served with the U.S. Department of Justice for 15 years, both as an Assistant U.S. Attorney in the Criminal Division and as Branch Chief, Supervisory Assistant U.S. Attorney. During his tenure he twice received the highly coveted Director's Award from the United States Attorney General, the 2nd highest award in the Department of Justice.
Robert has also served in leading enforcement, chief compliance and legal roles in a number of international organizations and NGO's, including at the United Nations where he served for three years as Chief of the first-ever UN Anti-Corruption Unit. He has led Government Investigations and White Collar practice groups at two large law firms, and served as Director of Financial Investigations and Forensic Audit Deputy Inspector General at the Global Fund to Fight AIDs, Tuberculosis and Malaria.
While serving as Special Counsel for former Chairman of the Federal Reserve Paul Volcker's Independent Inquiry Committee Investigation into the Iraqi Oil for Food Investigation, Appleton served as lead counsel of the Procurement Forensics Team responsible for investigating all bribe payments to the Iraqi regime providing advice and assisting the Committee chairs on recovering assets and losses in foreign jurisdictions. Robert and his team successfully retrieved hundreds of millions of dollars in stolen assets, diverted through cross border schemes.
As a cross border asset recovery expert, Robert has represented numerous entities and organizations with U.S. regulatory issues as well as domesticating foreign judgments. He has most recently focused his efforts on Brazil based financial institutions and asset management organizations and assists them in the recovery of funds in the U.S. and abroad. He has been involved with, and also called upon as an authority, regarding many of the world's most prominent corruption scandals. Most recently, Appleton has been active in addressing the Lava Jato ("Car Wash") scandal in Brazil, assisting companies navigate the FCPA risks and defending individuals.
Prior to joining Olshan, Robert was a partner at Murphy & McGonigle PC.
Robert Appleton Partner
Olshan Frome Wolosky (USA)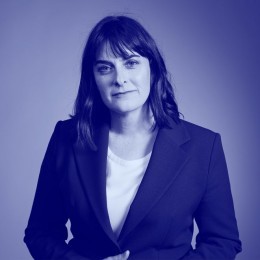 Elizabeth Seborg
Partner
PCB Byrne (UK)
Elizabeth is an experienced commercial litigator specialising in high-value, complex claims and asset recovery. Acting for both claimants and defendants, she has particular expertise in civil fraud litigation and shareholder disputes, often with multi-jurisdictional aspects.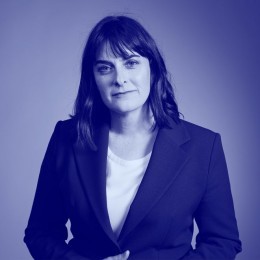 Elizabeth Seborg Partner
PCB Byrne (UK)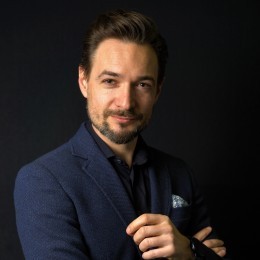 Dr. Alexander Amann
Managing Partner and Attorney at Law
AMP Amann Partners Attorneys at Law (Liechtenstein)
Dr. Alexander Amann LL.M. (UCLA) is a Liechtenstein lawyer licensed to practice law in Liechtenstein, Austria and Switzerland. He's founder of the lawfirm AMP Amann Partners Attorneys at Law with offices in all three countries. His main areas of practice are complex damages, fraud and money laundering cases as well as investors, consumer and unfair competition class actions. He is member of the Anti Money Laundering Commission of the Liechtenstein Bar Association, is board meber of the Liechtenstein Criminal Defense Lawyer's Association, Lecturer in Insolvency Criminal Law at the University of Liechtenstein and publishes regularly in his areas of expertise.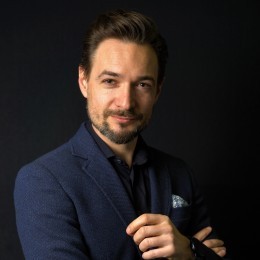 Dr. Alexander Amann Managing Partner and Attorney at Law
AMP Amann Partners Attorneys at Law (Liechtenstein)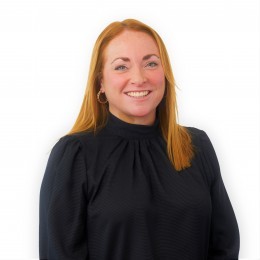 Hannah Davie
Partner
Grant Thornton
I am an insolvency practitioner with 12 years' experience of dealing with complex, contentious assignments; with an emphasis on fraud investigation, identification of assets, tracing exercises, enforcement of judgments and recovery of assets for those who have suffered financial loss or have a claim against another party.
I focus on assisting beneficiaries, trustees and representatives in matrimonial, family, trust and probate disputes. I work to find strategies that ensure the most appropriate action is taken in order to achieve maximum recovery. I use the Insolvency Act, along with other civil legislation, such as the use of liquidations, bankruptcies and court appointed receiverships, as a tool to assist with investigation, asset tracing and recovery processes.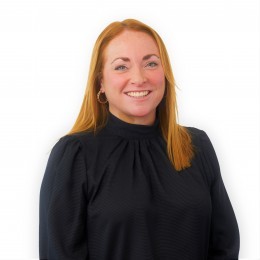 Hannah Davie Partner
Grant Thornton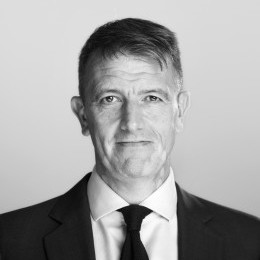 Steven Haynes
Director
Greyhawk
Steven Haynes is a Director at Greyhawk and has 25 years of investigations experience.
He provides evidence and intelligence to law firms and their clients in complex, high-value and cross border disputes. He has extensive experience of identifying the assets of personal, corporate and sovereign debtors.
His clients include judgement creditors, banks, state asset resolution agencies, deposit insurance agencies and arbitral award holders.
At Greyhawk, he manages multilingual teams engaged on international disputes; these typically combine a range of investigative approaches, including collection of human intelligence, surveillance, interviewing, analysis of public records, and the use of specialist tools to extract information from the deep web and social media.
Greyhawk operates globally, with noted expertise in Europe, the CIS, the Middle East and Africa. The firm's asset tracing engagements frequently include analysis of structures in offshore jurisdictions. Steven joined the investigations sector in 1997 after a career as a news reporter.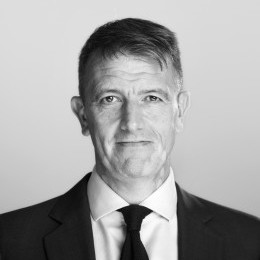 Steven Haynes Director
Greyhawk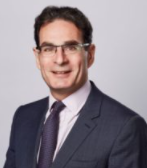 Stuart Leach
Founder
Stuart Leach Associates
An advertising executive turned barrister (called to the Bar in 2004), Stuart has pioneered a new kind of advisory role which combines both aspects of his background. Specialising in reputation management, Stuart helps to manage the communications around complex litigation, helping to guide and protect his clients during the most challenging of circumstances.
He has led a whole new approach to litigation communications and crisis management for major corporate clients drawing on his experience in international PR, eight years with Pump Court Chambers as a barrister and as a senior account handler with several top advertising agencies.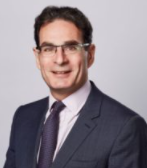 Stuart Leach Founder
Stuart Leach Associates
Pia Mithani
Partner
Stewarts
Pia is a general commercial litigator.
She has particular experience in high-value multi-jurisdictional fraud and asset recovery cases, acting for clients in both civil cases and those with criminal exposure.
Pia also focuses on cases involving misuse of confidential information. Pia is a solicitor advocate, with trial experience in both the High Court and appellate courts.
Pia Mithani Partner
Stewarts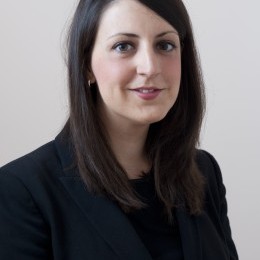 Marie-Claire O'Kane
Barrister
4 New Square
Marie-Claire is a leading commercial and civil fraud junior at the London Bar. She specialises in complex, high-profile and sensitive matters, with a particular focus on claims against financial institutions and advisors, often with multi-jurisdictional aspects. She has been instructed in some of the largest civil fraud claims before the London Commercial Court in recent years, such as Suppipat v Narongdej and the SKAT litigation. Marie-Claire is a former Fulbright Scholar and alumni of Harvard Law School, Oxford University, University of Paris II and Trinity College Dublin. She is a former visiting tutor at the London School of Economics and King's College London.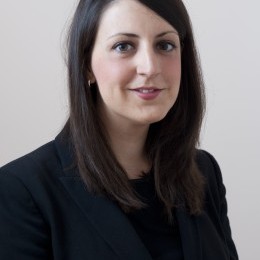 Marie-Claire O'Kane Barrister
4 New Square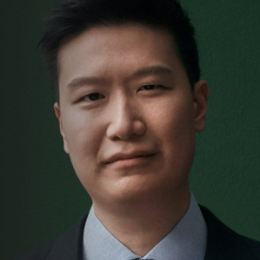 Jason Teo
Associate Director
Setia Law (Singapore)
Jason has a broad commercial and financial litigation and investigations practice. His keen interest in cybersecurity and cross-border commercial fraud matters has seen him act for the successful claimant in B2C2 Ltd v Quoine Pte Ltd, a landmark Singapore judgment involving cryptocurrency trades executed autonomously by algorithmic trading software. He was also part of the team that acted for the liquidators of Torque Holdings Ltd, a cryptocurrency investment fund, in successfully securing worldwide freezing injunctions exceeding $200 million in value against former company officers arising from the misappropriation of crypto assets.
Jason is a member of ICC Fraudnet Future, worldwide network of leading lawyers who specialise in asset tracing and recovery, and was selected to the Supreme Court Young Independent Counsel scheme in 2023. He graduated with First Class Honours from the University College London.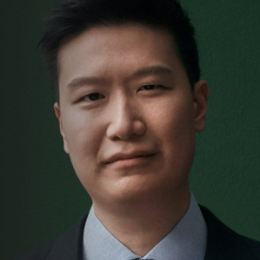 Jason Teo Associate Director
Setia Law (Singapore)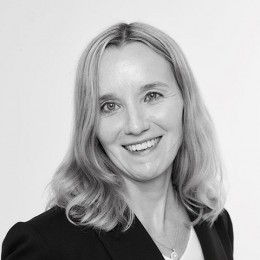 Lynne Gregory
Partner
Baker & Partners
Lynne Gregory is a partner in the Jersey office of Baker & Partners, an offshore litigation practice. She is a senior litigator with over 20 years' contentious commercial experience first in London and subsequently in Jersey. She deals with a wide range of disputes but with a focus on complex multi-jurisdictional cases involving fraud and asset-tracing. She has played a key role in many of the firm's most complex and high-profile cases, most recently as counsel to the liquidators of the BVI and Cayman structures in relation to the well-publicised multi-billion-dollar 1MDB scandal. Other notable cases include the long running Crociani dispute, which is currently in the Privy Council.
Lynne was recognised by the Legal 500 in 2021 as a Next Generation Partner. She is qualified as a Jersey advocate as well as being an English solicitor.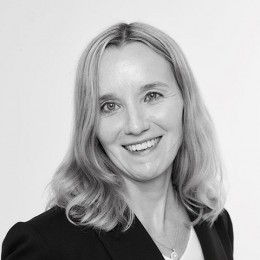 Lynne Gregory Partner
Baker & Partners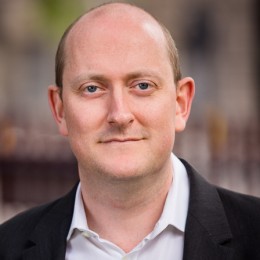 Stephen Ross
Partner
Withers (UK)
Stephen is a partner in the litigation and arbitration team and leads the global fraud team.
His practice focusses on international asset freezing and recovery cases, heavyweight commercial litigation and regulatory disputes and Stephen is particularly adept at drawing on the firm's tax expertise in such cases to obtain a strategic advantage.
Stephen also often acts for family offices, successful families, entrepreneurs and their businesses on a broad range of commercial disputes and heads up our family office first group, which is an innovative approach to finding positive solutions for family conflicts.
Stephen regularly speaks at national and international conferences on a wide range of fraud and litigation topics.
Stephen is described by Chambers and Partners 2020 as a 'superb lawyer' and ''an incredibly shrewd judge of the tactics of a case'.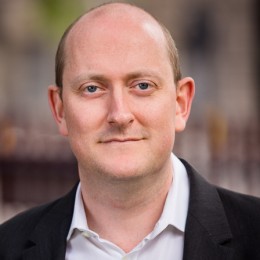 Stephen Ross Partner
Withers (UK)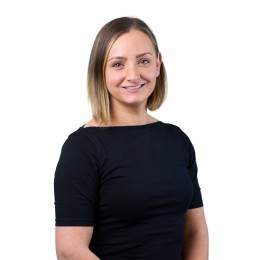 Ami Sweeney
Director
Grant Thornton
I have over 14 years' experience working in our insolvency and asset recovery team specialising in global asset tracing, recovery and enforcement.
I have a specific focus on assisting beneficiaries, trustees and representatives in matrimonial, family, trust and probate disputes as part of our contentious estates and family disputes specialism with the support of my colleagues in the corporate intelligence, forensic, and valuation teams.
I lead personal and corporate appointments in this field and work closely with solicitors to identify, safeguard, value and recover assets across numerous jurisdictions on cross border recoveries.
I lived in the British Virgin Islands for two years where I led several high-profile feeder funds in liquidation, which enabled me to obtain experience in understanding and unwinding complex corporate and trust structures in offshore jurisdictions.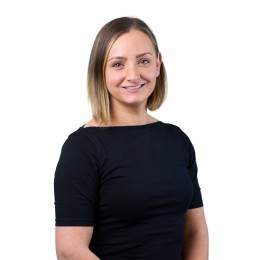 Ami Sweeney Director
Grant Thornton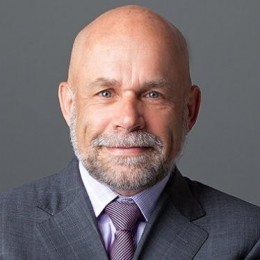 Kenneth Krys
Executive Chairman & Founder
KRyS Global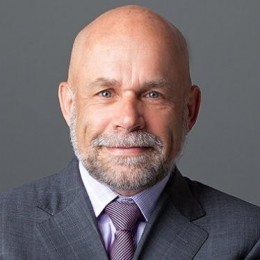 Kenneth Krys Executive Chairman & Founder
KRyS Global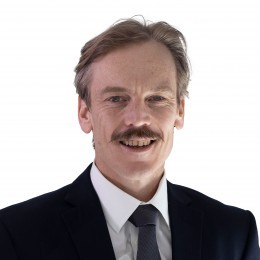 Michael Adkins
Partner
Collas Crill (Guernsey)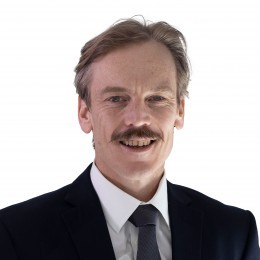 Michael Adkins Partner
Collas Crill (Guernsey)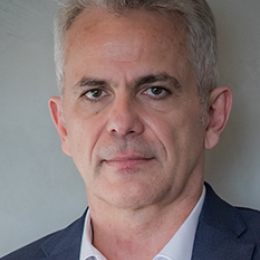 Antenor Madruga
Partner
Madruga BTW (Brazil)
Antenor Madruga is recognised as a leading Brazilian lawyer in complex litigations and negotiations involving government criminal and administrative proceedings, particularly in multijurisdictional cases.
A former federal attorney, he has served as National Secretary of Justice, Director of Assets Recovery and International Legal Cooperation of the Ministry of Justice, member of the Financial Intelligence Unit (COAF), among other positions. His firm, Madruga BTW, represents major Brazilian and foreign companies, financial institutions and individuals.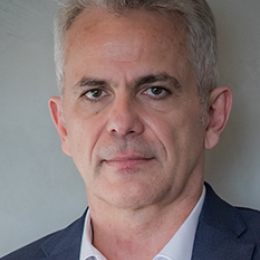 Antenor Madruga Partner
Madruga BTW (Brazil)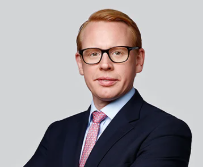 Alistair Croft
Senior Investment Manager
Omni Bridgeway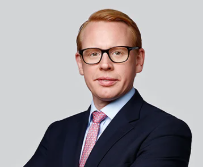 Alistair Croft Senior Investment Manager
Omni Bridgeway