Knowledge Hub
Join the Conversation!
Impartial and independent, ThoughtLeaders4 FIRE Knowledge Hub hosts cutting edge industry content and insight.
Email maddi@thoughtleaders4.com to submit content.
FIRE Magazine Issue 5 - Future of Fraud - NOW AVAILABLE
Date: 30/07/2021
Type: Articles Community Magazine ThoughtLeaders 4 Content Community Partner Main Issue
Topic: FIRE | Insolvency | Civil Fraud | International | Enforcement | Offshore | Asset Recovery |
To misquote the lyrics of the great Mungo Jerry – "In the summertime, when the weather is hot, You can stretch right up and touch the sky, When the weather's right, You got THE FUTURE, You got THE FUTURE on your mind".
Now that school is out for summer the minds of our contributing authors turn to the future and what this means for the Fraud and Asset Recovery Community.
Looking beyond the summer, September hots up with a full Autumn/Winter programme of in person FIRE events. Join us at…
FIRE UK Welcome Back – 23rd & 24th Sept 2021
FIRE Starters in London – 20th Oct 2021
QC Surgery: Fraud - 2nd Nov 2021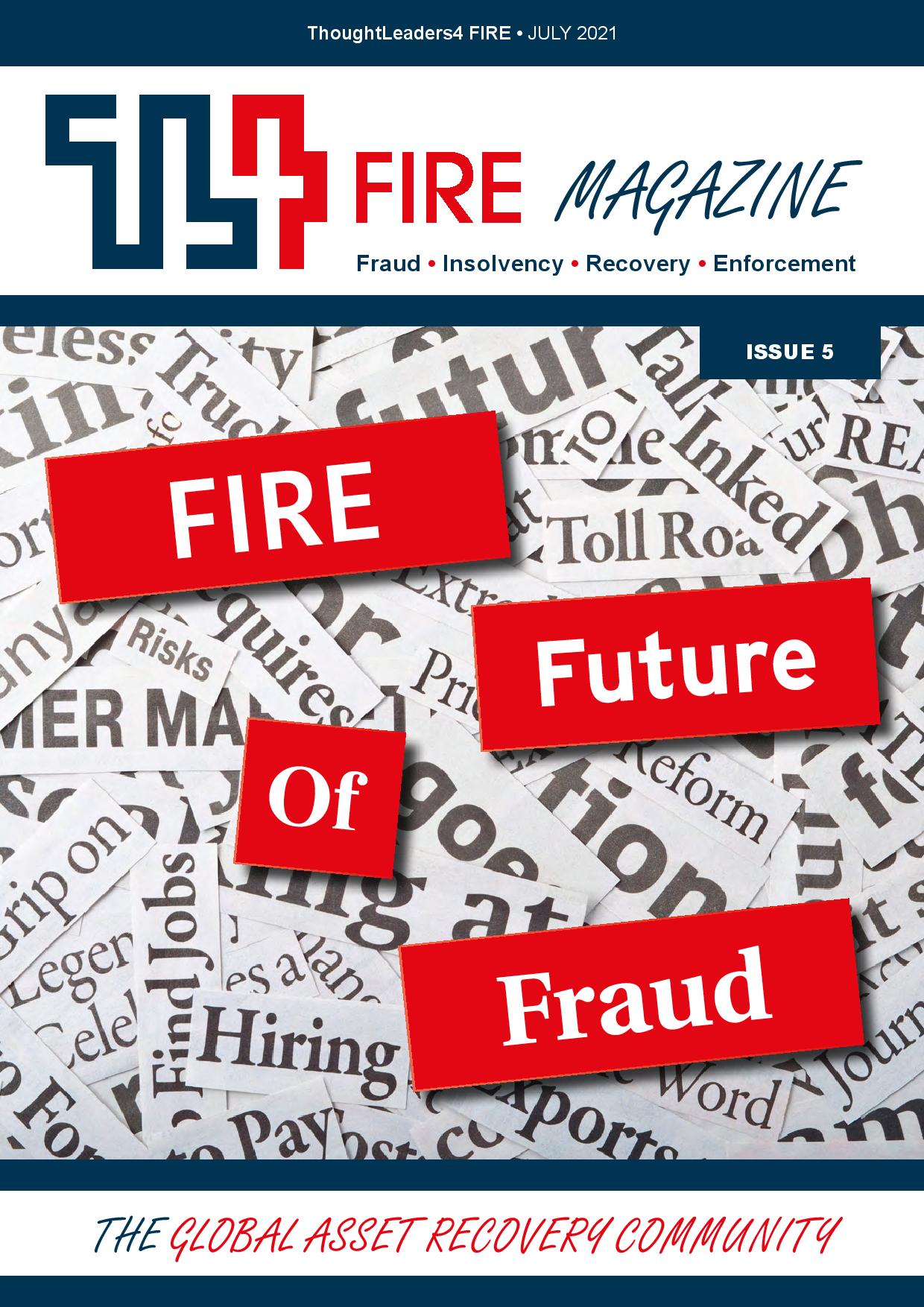 Author
ThoughtLeaders4 FIRE

Our FIRE Community Partners