The 2nd Annual Crypto in Disputes
28th June 2023
In-Person
Leonardo Royal Tower Bridge | London
Speakers from across TL4's communities: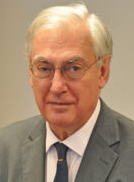 His Honour Judge Pelling KC
Judge in Charge
London Circuit Commercial Court
Mark Pelling was appointed Judge in Charge of the London Circuit Commercial Court in 2019.
He is authorised to sit in the Chancery Division, Queens Bench Division, Administrative Court and the Technology and Construction Court as well as the Commercial and Circuit Commercial Courts.
His Honour Judge Pelling grew up and was educated in North East London. He read law at Kings College London and was called to the Bar in 1979.
He practiced from Monckton Chambers and then 3 Verulam Buildings, where he specialised in commercial and construction litigation both in the Courts in England and Wales and in arbitrations both here and abroad.
He was appointed a QC and a Recorder in 2003, as a specialist Senior Circuit Judge in 2006 and to his present role as Judge in Charge of the London Circuit Commercial Court in 2019.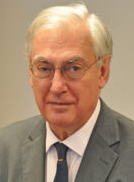 His Honour Judge Pelling KC Judge in Charge
London Circuit Commercial Court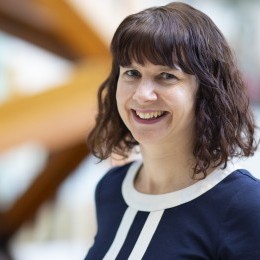 Professor Sarah Green
Commissioner for Commercial and Common Law
Law Commission
Professor Green was appointed as Law Commissioner for Commercial and Common law on 01 January 2020. She was previously Professor of Private Law at the University of Bristol. Prior to that, she was Professor of the Law of Obligations at the University of Oxford, having been a lecturer at the University of Birmingham from 2001 – 2010. Before embarking on her academic career, she was a software consultant at Accenture. Professor Green has written books and articles on a variety of issues including virtual currencies, blockchain issues surrounding intermediated securities, smart contracts, sale of goods law as applicable to digitised assets, negligence and wage theft.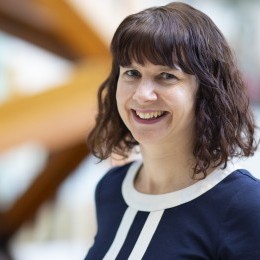 Professor Sarah Green Commissioner for Commercial and Common Law
Law Commission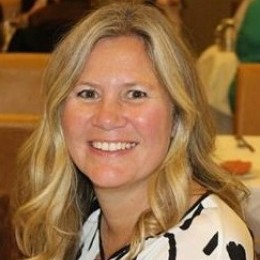 Leigh-Anne Moore
Independent Consultant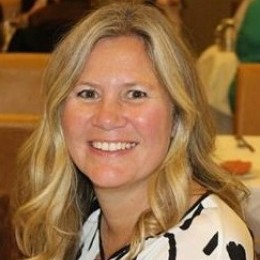 Leigh-Anne Moore Independent Consultant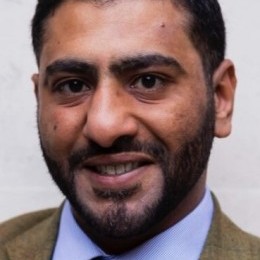 Ali Khan
Legal Consultant / Web3 & DeFi Lead
AS Legal Consultants (Dubai)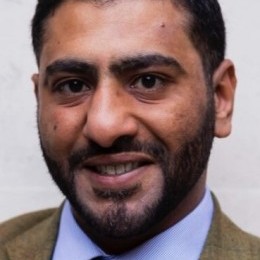 Ali Khan Legal Consultant / Web3 & DeFi Lead
AS Legal Consultants (Dubai)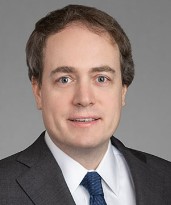 Kenneth Aulet
Partner
Brown Rudnick (USA)
Kenneth Aulet is a partner in the Firm's Bankruptcy & Corporate Restructuring Practice Group.
Ken regularly represents official committees, ad hoc committees, and other parties in interest in all aspects of complex Chapter 11 cases, SIPA proceedings, and associated litigation across a wide array of industries, in many of the largest cases in the country. Ken regularly practices in the leading bankruptcy courts nationwide, including the Southern District of New York, Delaware, New Jersey, and the Southern District of Texas.
Chief Bankruptcy Judge David Jones of the Southern District of Texas remarked on the record, in the confirmation trial for Chesapeake Energy Corporation, "I have seen Mr. Aulet's handiwork before. He is a very fine lawyer."
Ken assists clients in all aspects of bankruptcy proceedings that will ultimately determine the outcome of the cases and the recoveries for creditors. This begins as early as objecting to and negotiating key aspects of "first-day" motions that will set the course of the bankruptcy proceedings; helping creditors navigate the bankruptcy process; investigating and developing causes of action on behalf of creditors to obtain additional recoveries and reallocate value; and finally negotiating or litigating plans of reorganization. Ken also represents clients in post-bankruptcy litigation brought by litigation trusts or liquidating trusts.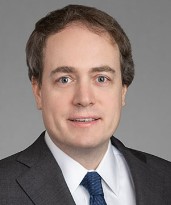 Kenneth Aulet Partner
Brown Rudnick (USA)
Grant Carroll
Partner
Ogier (BVI)
Grant was called to the bar of England and Wales in 2005 and moved to the BVI in 2013. He has since built a considerable practice encompassing the full range of BVI disputes and is described as "a highly trusted adviser" who is an "exceptional lawyer and is able to achieve exactly what the client wants". He regularly appears in the BVI Commercial Court and Court of Appeal as lead advocate. His areas of particular expertise include:
Restructuring and Corporate Recovery: Grant acted for the Brazilian Constellation Group and successfully obtained the first ever 'light-touch' provisional liquidation in the BVI, which was part of a wider cross-border multi-jurisdictional restructuring. Grant has also acted for a significant number of creditors and office holders in liquidations and restructurings (including schemes of arrangement), and has notably acted on various Madoff feeder related matters as well as the Luckin Coffee matter.
Digital Assets and Innovative Technology: Grant has considerable interest and experience in this area and acts on some of the largest crypto related matters in the world. His clients include the Joint Liquidators of FTX Digital Markets in the Bahamas and the Joint Liquidators of Three Arrows Capital Limited, the crypto fund previously valued in excess of US$3bn. He is able to advise on the full range of issues and disputes arising out of this industry. He has a strong track record in assisting in the early stages of disputes, including with crisis management.
Asset Recovery and Enforcement: Grant has significant experience in asset recovery and enforcement, including acting in the Tethyan Mining v IRP litigation, involving an application to enforce a US$6bn arbitration award. Such matters often require the seeking or the resisting of urgent injunctive relief in the BVI together with the appointment of a receiver and interim injunctive relief. Additionally, Grant has acted in many matters involving third party disclosure and Norwich Pharmacal relief.
Commercial Litigation/Shareholder Disputes: Grant is regularly instructed in shareholder disputes, often involving allegations of unfair prejudice, and where derivative leave is required. He represented the successful party at first instance in substantial litigation involving an airline and acted in the substantial and long running Emmerson v Renova litigation.
Contentious Trusts and Probate: Grant is experienced in representing trustees, protectors and beneficiaries in relation to their rights under offshore trust arrangements, including with relation to international tax investigations and the exchange of information.
Grant has additionally provided expert evidence on BVI law for the courts of other jurisdictions and is regularly asked to speak at seminars and conferences.
Grant joined Ogier in 2018, having previously worked at another leading offshore firm and before that practiced as a barrister in England.
Grant Carroll Partner
Ogier (BVI)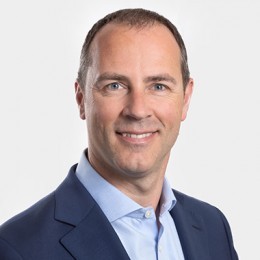 Philip Radford
Director
Saffery Champness
With a career spanning three decades in industry, Phil Radford is hailed as innovative and adaptable, with a particular interest in emerging opportunities in the digital asset market. As Director of one of Guernsey's largest independent trust companies, Phil is responsible for teams that establish, administer, and manage multi-jurisdictional structures holding diverse assets for ultra-high-net-worth individuals and families.
As head of the Digital Asset & Cryptocurrency Team, Phil was instrumental in seeing the firm become one of the leaders in supporting clients with digital wealth. Methodical and pragmatic, Phil is adept at creating structuring solutions across multiple jurisdictions. From crypto-natives and blockchain founders, to clients looking to diversify their portfolios, Phil has extensive experience in identifying and catering to the unique needs of digital asset clients.
With a wealth of investment knowledge, Phil also leads the firm's Investment Review Committee in ensuring that the performance of appointed quoted investment portfolio managers is meeting expectations. He also has a specialism in impact and sustainable investing within the ESG sphere.
Phil's personal interest, and professional experience, in digital assets have seen him regularly author thought leadership articles on managing digital wealth, alongside being a confident and engaging public speaker on the subject.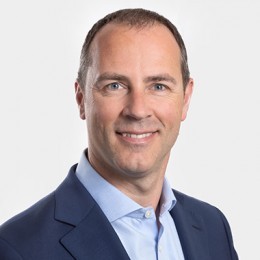 Philip Radford Director
Saffery Champness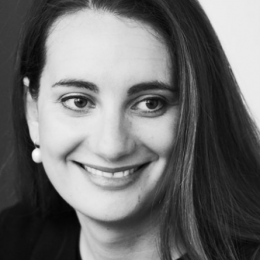 Chloe Bell
Barrister
3VB
Chloë has a commercial litigation practice and is comfortable working in teams or as sole counsel. She has already been recognised as a Rising Star in Legal 500 as "extremely clever, hardworking and is working at a level beyond her year of call".
She is a specialist in digital assets and smart contracts and is quickly becoming recognised for her skills in obtaining interim injunctions and disclosure orders in fraud, tracing and misappropriation cases. She sits on the steering committee of the Tech Disputes Network and has lectured widely on a number of topics relating to digital assets and smart contracts.
More widely she has experience in construction of contracts, good faith in commercial contracts, civil fraud, banking litigation, professional negligence, pensions and public law.
Chloë was appointed to the Attorney General's C Panel of civil counsel in September 2021.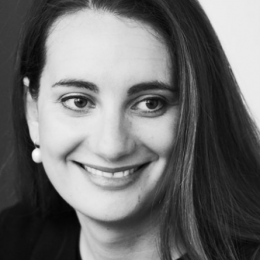 Chloe Bell Barrister
3VB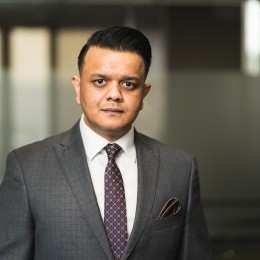 Syedur Rahman
Partner
Rahman Ravelli
Syed's great depth of experience in serious fraud, financial crime and multi-jurisdictional investigations has earmarked him as a robust solicitor. He is proficient in both civil and criminal cases, where there is an allegation of corporate wrongdoing. Syed has substantial experience in advising corporate entities and their directors and officers in relation to investigations conducted by all the major enforcement agencies. He has also built an impressive reputation in the field of asset-tracing and recovery, with a respected track record regarding international disputes where urgent relief is required involving freezing orders and recovering misappropriated assets.
Syed is recognised for his sector-leading, pioneering cryptocurrency work, having secured a number of significant legal firsts when representing institutions and individuals. His specialist expertise in civil recovery proceedings under Part 5 of the Proceeds of Crime Act (POCA) has also led to him recording notable successes for clients in national and international cases.
Syed has a dynamic practice involving complex sanctions issues and related litigation. He has notable cases in this area, including representation of public limited companies (PLC's) trading on the London Stock Exchange in relation to international sanctions on Russia, public joint-stock companies (PJSC's) trading on the Moscow Stock Exchange regarding UK and EU sanctions on Russia and a major Russian power engineering company headquartered in St Petersburg relating to international sanctions advice. Syed regularly prepares licence applications to release frozen funds or economic resources for designated persons and entities. He is also adept at challenging sanctions designations.
He is known for his abilities in multijurisdictional, worldwide asset recovery cases – including obtaining and defending the full range of injunctions - high-stakes commercial and financial disputes and cross-border investigations involving attacks on clients' interests by numerous governments or agencies. His skill in defending high-profile corruption, fraud and regulatory allegations and his ability to negotiate with investigators have ensured his clients receive the strongest representation.
The Chambers UK Guide regularly ranks Syed as an elite solicitor. It has called him "a very technically gifted lawyer'' and has said he "gets on top of all the facts in complex cases''. Chambers has described him as "very committed to the work he does'' and said he "leaves no stone unturned and has a passion for what he does''. It has repeatedly highlighted his expertise in POCA work and asset recovery proceedings. The 2023 edition of Chambers praises his ability to "forge ground in fast-developing areas'' and his cryptocurrency case skills.
Syed's clients include corporates and their directors, financial institutions, hedge funds, high net worth individuals and international private clients around the world. Syed has a particular interest in litigation arising from mergers and acquisitions, derivatives and securities offerings (IPO's, SPAC IPO's and debt offerings) and works with private equity funds and private sponsors for public companies.
He is adept at advising corporate entities and their directors and officers on their regulatory and compliance obligations and in investigations conducted by agencies such as the Serious Fraud Office, Financial Conduct Authority, National Crime Agency and HM Revenue & Customs. His ability to assess complex issues, establish the facts and analyse challenging sets of circumstances have seen him excel on internal investigations carried out for Rahman Ravelli's corporate clients.
Syed routinely advises clients in FCA investigations into alleged market abuse, breaches of regulated activities and unauthorised trading. He is sought by asset management firms and chief investment officers at hedge funds facing enforcement proceedings and financial services litigation.
The Legal 500 has called Syed "a creative thinker'', "a master of detail'' and someone who "entirely devotes himself to his cases''. It has drawn attention to the wide variety of global corporate wrongdoing and multi-jurisdictional bribery and corruption investigations he has worked on. It has praised his "incredible depth of experience when it comes to fraud matters, and in particular those with an international element or where the National Crime Agency are involved.'' The 2023 edition calls him "one of the most well-respected names'' in the legal world and emphasises his abilities in emerging areas such as SPACs and cryptocurrency fraud.
Syed is also in demand to work on cases where there is the possibility of securing a deferred prosecution agreement (DPA) for clients. The Legal 500 has noted Rahman Ravelli's expertise in advising on DPAs and recognised that Syed "goes the extra mile to get the best results for his clients in leading on a multi-jurisdictional matter concerning this area".
His recent work has involved global energy sector corruption allegations, major financial services cases, fintech companies and many of the most complex worldwide asset recovery cases.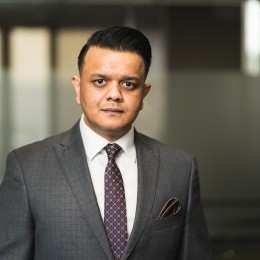 Syedur Rahman Partner
Rahman Ravelli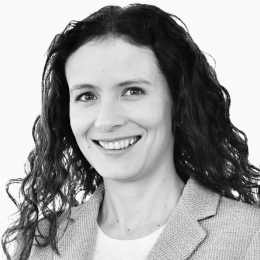 Jennifer Craven
Legal Director
Pinsent Masons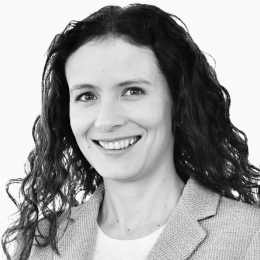 Jennifer Craven Legal Director
Pinsent Masons
Dean Armstrong KC
Barrister
Maitland Chambers
Dean Armstrong KC is a very experienced litigator who is widely recognised as one of the leading cyber and data lawyers in the country. Dean is ranked Band 1 in Chambers & Partners for his crypto work.
Dean is currently instructed in several of the highest profile cases in the cyber/crypto world some of which have strong insolvency links. Dean is also instructed in one of the most groundbreaking actions involving the use of athletes personal data. Dean has a background in fraud matters with extensive experience in this area.
Dean is a published author on cryptocurrency, blockchain, cyber security, cyber litigation and cyber insurance. Dean was the only silk involved in drafting COMBAR response to the Law Commission consultation paper on Digital Assets and was the only UK barrister involved in drafting the Virtual Asset Service Provider Travel Rules.
Dean Armstrong KC Barrister
Maitland Chambers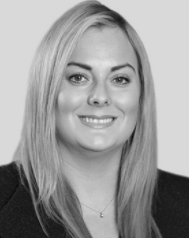 Charlotte Hill
Partner
Penningtons Manches Cooper
Charlotte is an experienced commercial litigator and has been awarded six 'rising stars' from The Legal 500 in the past three years. She is recognised as being 'tenacious', 'a real force of nature' and an 'opponent-whisperer', and is said to be 'brilliant at case management and marshalling evidence' with 'a particular talent for sniffing out the best pieces of evidence in a case'.
She advises on a broad range of complex, high-value cross-border disputes across a number of commercial and business sectors, including financial services (having previously been on secondment at a large institutional bank), company disputes, corporate insolvency and civil fraud / asset tracing. She has specialist expertise in digital assets where she advises clients about cryptocurrencies and blockchain disputes, and she acted in one of the very few contested cryptocurrency disputes which resulted in a successful outcome for her client.
Charlotte sits on the Law Society Council on behalf of civil litigators (non-personal injury) and is a committee member of the London Solicitor Litigation Association, having formerly spent two years as the elected President of the Junior LSLA. She is also a committee member of the Cyber Insurance Association and a steering committee member of the Campaign for Greener Arbitrations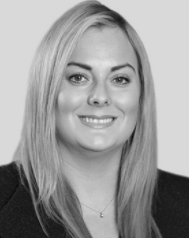 Charlotte Hill Partner
Penningtons Manches Cooper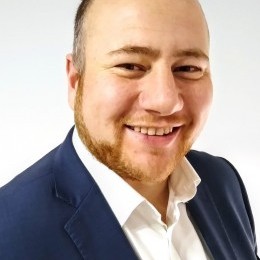 Dan Sutch
Associate Director
Grant Thornton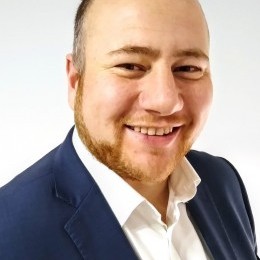 Dan Sutch Associate Director
Grant Thornton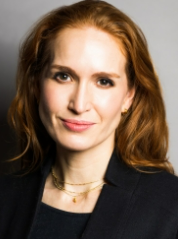 Sri Carmichael
Barrister
Wilberforce Chambers
Sri specialises in commercial litigation, insolvency, civil fraud and company law. She is recommended as a leading junior for commercial litigation and insolvency in the legal directories, which describe her as "amazing on her feet" and "a very good advocate" who is "great to have on your team and well-liked by clients".
Sri's practice focuses on claims concerning wrongdoing by directors and other fiduciaries, as well as shareholder, joint venture and contractual disputes and applications on behalf of officeholders and creditors. She is frequently instructed on complex commercial fraud cases due to her technical expertise in company law and insolvency.
Sri is an experienced trial advocate and has appeared both as sole counsel and with a leader in high value Commercial Court, Chancery Division and arbitral matters. She has succeeded in a number of claims that have required her to undertake extensive cross-examination in respect of allegations of fraud and dishonesty.
Sri was appointed to the Attorney General's C Panel in March 2019 in recognition of the strength of her advocacy. As a specialist panel member, she acts for the Government in large-scale contractual disputes and insolvency matters.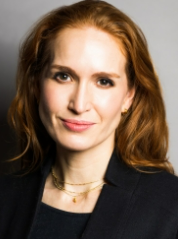 Sri Carmichael Barrister
Wilberforce Chambers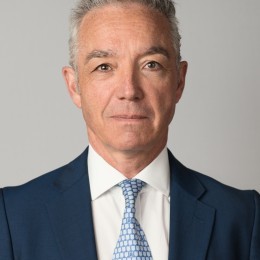 James Ramsden KC
Barrister
Astraea Group
James Ramsden KC is a Partner and co-founder of Astraea Group, a multidisciplinary law firm which is leading a transformation in the delivery of professional services as the first truly multi-disciplinary Alternative Business Structure regulated to conduct litigation in the UK. James specialises in complex and high value dispute resolution and international arbitration and has worked at the cutting edge of crypto law since 2017 when he advised on the first sale of a property in the UK for £17 million paid in Bitcoin. In 2018 he obtained the first UK freezing and disclosure orders over cryptocurrency. These novel orders were the first occasion on which the UK courts addressed this technology and introduced the now well-established concept of crypto as a proprietary asset.
Over several subsequent actions before UK and overseas courts, James has forged an unrivalled expertise in tracing and recovering cryptocurrency, including obtaining ground-breaking orders for disclosure against European and US based ISPs and trading platforms.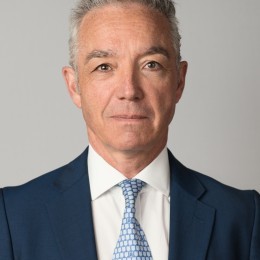 James Ramsden KC Barrister
Astraea Group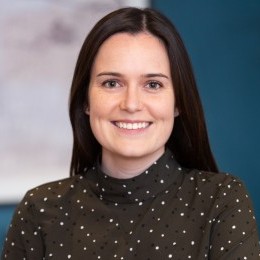 Elizabeth Meade
Senior Associate
Cooke, Young & Keidan
Elizabeth Meade is a Senior Associate at Cooke, Young & Keidan LLP. She has developed a particular expertise in civil fraud disputes. She has experience in obtaining all manner of urgent injunctive relief, including freezing orders, disclosure orders, passport orders, search orders and prohibitory injunctions. She has a particular interest in cybercrime including ransomware. Elizabeth also represents clients in the tracing of stolen crypto assets, and regularly advises crypto exchanges on regulatory issues.
Prior to moving to the UK, Elizabeth gained experience in New Zealand the insolvency, recoveries and enforcement area, representing both insolvency practitioners and major government clients. Elizabeth also worked as a Crown prosecutor in New Zealand, conducting jury trials and other criminal hearings as Counsel. Elizabeth graduated from the University of Otago with a First Class Honours degree in Law and a Bachelor of Science majoring in Pharmacology. She holds a Master of Laws from the London School of Economics and Political Science.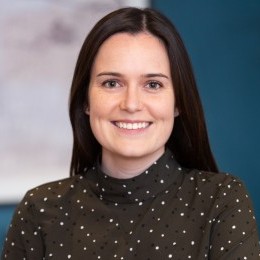 Elizabeth Meade Senior Associate
Cooke, Young & Keidan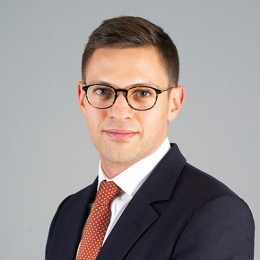 Sam Goodman
Barrister
Twenty Essex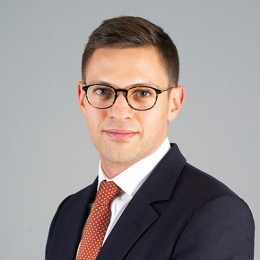 Sam Goodman Barrister
Twenty Essex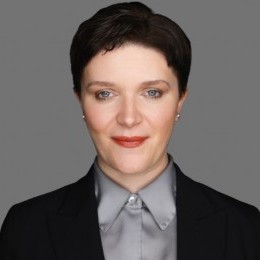 Racheal Muldoon
Barrister
Maitland Chambers
Racheal Muldoon is an internationally recognised leading practitioner in the field of cryptoassets (i.e. cryptocurrency and non-fungible tokens or NFTs).
Some of her career highlights to date include: securing the World's first injunction to freeze misappropriated NFTs in Osbourne v Persons Unknown, securing service by NFT – a first in England and Wales and only the second in the World, representing a client in the FTX insolvency, being instructed as junior counsel in the single highest-value intellectual property cryptoasset claim to date and advising a leading international auction house on its first NFT auction.
Further, Racheal has drafted term texts and text templates to inform the programming for smart contracts, as well as advised on the redrafting of associated website terms and conditions and wider policies so as not to expose her clients to contractual and consumer rights challenges.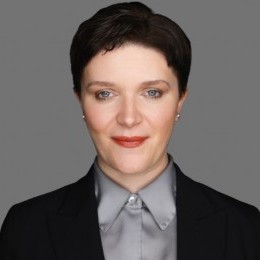 Racheal Muldoon Barrister
Maitland Chambers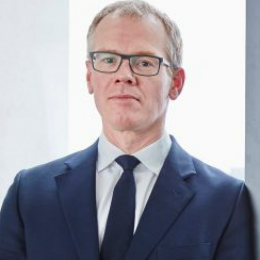 Marc Jones
Partner
Stewarts
Marc acts for financial institutions, public and private companies, states and state-entities, and high net worth individuals in complex commercial and financial disputes
His practice areas include banking and financial services litigation, securities litigation, company and shareholder disputes, professional negligence, insurance disputes, contentious insolvency, fraud claims and asset tracing.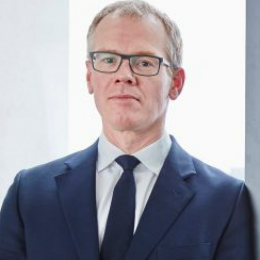 Marc Jones Partner
Stewarts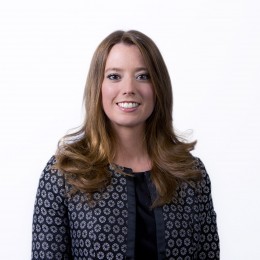 Sarah Twohig
Senior Associate
William Fry (Ireland)
Sarah is a Senior Associate in our Litigation & Dispute Resolution Department and holds a Bachelor of Civil Law (European Legal Studies) from University College Dublin, a Diploma in Legal French and a Diploma in Commercial Litigation from the Law Society of Ireland. She also holds an Advanced Diploma in Corporate, White Collar and Regulatory Crime from the Honorable Society of King's Inns.
According to The Legal 500 2020, "Senior associate Sarah Twohig has a superb grasp of the issues and first-class organisational capacity in complex litigation. Entirely reliable execution of complex instructions in preparing complex trials."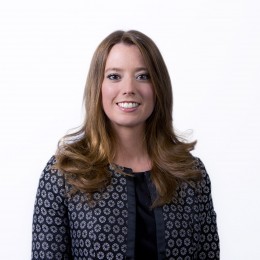 Sarah Twohig Senior Associate
William Fry (Ireland)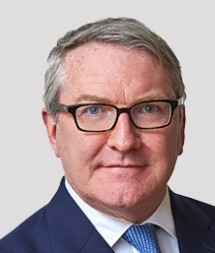 Andrew Maguire
Barrister
Littleton Chambers
Andrew is a highly regarded chancery and commercial advocate, who has built up an impressive reputation in the fields of contractual and fiduciary disputes; many involving banking and financial services claims, including civil fraud disputes involving cryptoassets.
He has considerable experience in relation to international and domestic civil fraud and asset-tracing cases, often involving pre-emptive injunctions, particularly freezing and proprietary injunctions and cross-border enforcement of judgments and anti- suit injunctions.
Andrew has been instructed on various cases involving mis-selling of financial investment products and pension products; some of which have involved judicial review applications and Group Litigation Orders and cross-border claims.
Much of Andrew's work, in litigation and arbitral proceedings, has a strong international element, with his international clients based in the Middle East, Africa, India, China, Japan, and the USA. The cases on which he is instructed often raise complex jurisdictional and conflict of laws issues and involve English court proceedings in aid of arbitral proceedings and in connection with the enforcement of arbitration awards and foreign judgments.
Andrew is a registered practitioner at the DIFC and registered to appear at the Abu Dhabi Global Market Courts and a member of the DIFC/LCIA arbitration and mediation Panel, in Dubai.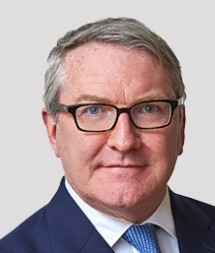 Andrew Maguire Barrister
Littleton Chambers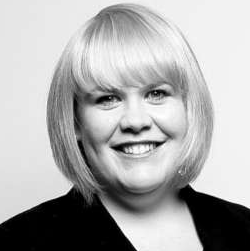 Amy Harvey
Partner
Ontier LLP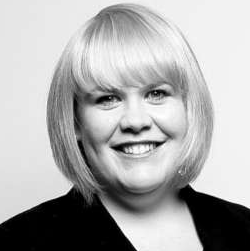 Amy Harvey Partner
Ontier LLP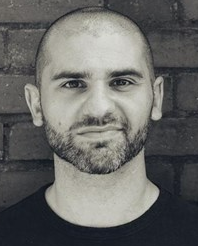 Matt Green
Blockchain Litigation Lead
Shoosmiths
Matt is the Blockchain Litigation Lead at Shoosmiths and is a lawyer specialising in Digital Assets, Technology, Blockchain and Intellectual Property.

His practice is specifically designed to service businesses utilising blockchain technology, recovering crypto assets and advising on copyright, trade marks.

Having set the precedent in common law jurisdictions worldwide that crypto assets are property in 2019 following payment of a ransom in Bitcoin (see AA v Persons Unknown Re. Bitcoin), Matt has developed proven best practices in tracing and recovering stolen or misappropriated crypto assets across multiple jurisdictions for businesses and individuals. He has built a catalogue of successful High Court decisions, freezing crypto assets via interim injunctions and securing their return.
Matt's background is in intellectual property and technology and he has advised on creation of NFTs considering copyright/ trade mark issues, for record labels to members clubs and beyond. He has also advised on trade mark disputes including against Amazon in the Court of Appeal and for Sky in the High Court, and works with clients in the technology, fast moving consumer goods, fashion, entertainment and music sectors, on commercial, intellectual property and litigation matters.
Matt is the host of "In Early- The Crypto Podcast" in which he speaks to those at the forefront of the digital assets space, telling real life stories, discussing the growth and growing pains of the industry, and exploring how blockchain technology has made an impact on people's lives.
He is featured advisor on THE CAKE, a directory for trusted Blockchain, De-Fi and NFT experts, and is a contributor to several publishers, writing on digital asset recovery, including for Bitcoin Magazine and Blockchain Industry Review.
He has also co-written two academic papers entitled "Decentralised Autonomous Organisations: The Future of Corporate Governance or an Illusion" and "NFT Legal and Regulatory Compliance: Connoisseurship and Critique", both listed on SSRN's top ten downloads.
Matt is a regulator speaker and moderator at Blockchain, Defi and NFT events, and has lectured as the University of Nottingham on the status of crypto assets as property.
He also prepared Tech UK's response to the Law Commission's call for evidence on the status of digital assets and the proposition of a third category of property, being "data objects".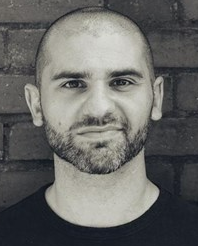 Matt Green Blockchain Litigation Lead
Shoosmiths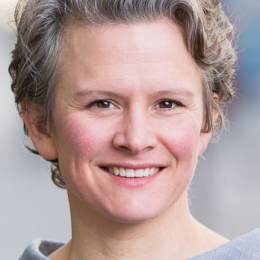 Katharine Landells
Partner
Withers
Katharine is a partner in the divorce and family team.
Dynamic and creative, Katharine has huge energy which she puts to use in making positive progress for her clients in some of the most complex and challenging cases. Described by the legal directories as having the 'killer combination' of a 'sense of humour and a razor sharp intellect', Katharine has almost 20 years' experience in the industry and is singled out among her peers for her ability to design and drive a broad strategy whilst overseeing and honing in on the crucial detail.
Fighting their corner with 'intelligence and style', Clients appreciate Katharine's commitment to them as well as her humanity and empathy when dealing with sensitive and difficult issues. Whilst she is no stranger to big ticket litigation, with a string of reported cases to her name, her experience in those tough cases is put to good use for all of her clients to achieve positive results. Katharine is a talented negotiator, working to diffuse conflict, and resolve disputes in her clients' best interests. She is adept at navigating her clients to out of court settlements, avoiding media glare, and collaborating to bring about an agreed outcome.
Ranked in Chambers UK, Legal 500, and Spears Top 50, clients have 'utmost confidence in Katharine and her strategy', describing her as 'incredibly bright, flexible, with a work ethic to be admired, dedicated to her clients and creative'.
Her clients are typically founders, business owners, decision makers and their partners. She has a track record of dealing with the most financially and emotionally complex of cases, especially those with an international angle, those involving privately held businesses, or where there are trusts or other sophisticated asset structures. She is regularly instructed in connection with UK and International nuptial agreements and highly contested children matters as well as cases concerning the international relocation of children.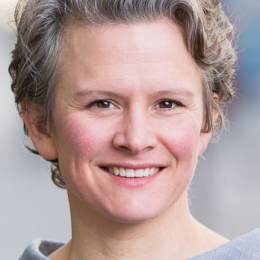 Katharine Landells Partner
Withers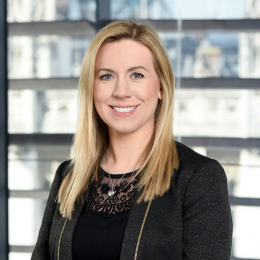 Emma Allen
Senior Associate
Taylor Wessing
She advises on a wide range of litigation, arbitration, ADR and investigations, with a particular focus on complex-cross border disputes, fraud and asset tracing, financial disputes, banking disputes, enforcement, contentious insolvency, corporate and shareholder disputes, and regulatory investigations.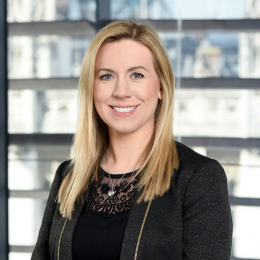 Emma Allen Senior Associate
Taylor Wessing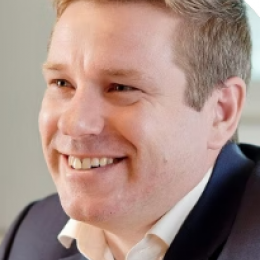 Russell Crumpler
Senior Managing Director
Teneo (BVI)
Russell Crumpler is a Senior Managing Director with Teneo in the BVI, having joined Teneo following its acquisition of KPMG's BVI Restructuring business.
Prior to joining Teneo, Russell was the Managing Director of Restructuring at KPMG in the BVI and the Head of Restructuring for KPMG's Islands Group. Russell is a JIEB qualified FCA who has led the advisory team in the BVI since 2011 and has been working as a restructuring and insolvency specialist since 2000. He is a licensed insolvency practitioner in the BVI and the former chair of RISA (BVI) Limited, the BVI's INSOL member organisation.
Russell has acted on some of the highest profile BVI Insolvency appointments of recent years including the main Luckin Coffee shareholder entities, Exential, Peak Hotels and Resorts, Titan and Victory Life. Together with his team Russell also delivers Corporate Finance, Forensic and other solutions for clients. Russell regularly speaks at industry conferences both in the BVI and internationally.
Russell has a broad range of restructuring experience, acting in a number of high profile multi-jurisdictional engagements that have involved recognition issues, litigation, asset tracing and other complex matters.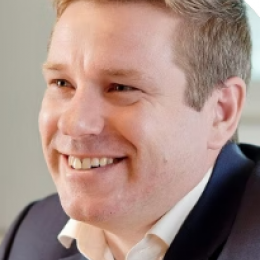 Russell Crumpler Senior Managing Director
Teneo (BVI)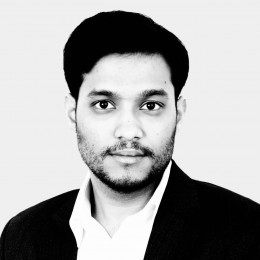 Prateek Bagaria
Partner
Singularity Legal (India, UAE & Singapore)
Prateek Bagaria is a specialist practitioner in international disputes.
He brings forth over a decade of experience in complex commercial cross-border disputes with strong focus on international arbitration, complex litigation, white-collar crime litigation, global enforcement and recovery.
He also represents athletes & sports federations in matters of anti doping and other disputes. Legal 500 describes him as "responsive and dynamic" and "a very driven individual and a good lawyer who handles clients well".
He is licensed to plead before the courts in India and Dubai International Financial Centre (DIFC). A prominent speaker across leading forums and a sought after advisor & thought leader in matters across the globe, his robust legal knowledge coupled with a unique approach to problem solving continues to be recognized widely.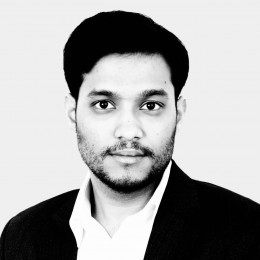 Prateek Bagaria Partner
Singularity Legal (India, UAE & Singapore)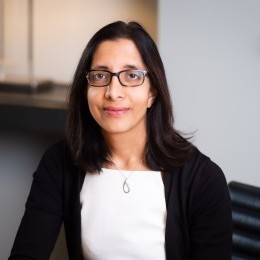 Saima Hanif KC
Barrister
3VB
Saima Hanif KC has a practice that spans banking and financial services, commercial litigation, commercial judicial review, insurance and arbitration. She a is a global expert in financial services and has a particular expertise in matters at the intersection of financial services and public law. Saima also frequently advises individuals and financial institutions in respect of issues relating to sanctions. She has acted in matters concerning the EU Blocking Regulation, the Libyan, Iranian and Russian sanction regimes, as well as the US secondary sanctions regime.
She is listed in the legal directories across the UK, EMEA and Asia Pacific, where she is recognised for her 'excellent judgement', being 'technically very gifted' and her 'great knowledge of the FS industry'. She has appeared in a number of high-profile enforcement cases, including Rollet v DFSA (where she obtained a rare privacy order in the Dubai Financial Markets Tribunal) T & I v FCA, where she acted for the claimants in a rare successful judicial review of the FCA, and Tinney v FCA, an Upper Tribunal decision which set a new precedent on penalties. She was retained counsel for the Guernsey Financial Services Commission and has also acted for the PRA and the FSCS. She has represented clients before regulatory bodies in numerous jurisdictions including Hong Kong, Singapore and Dubai. Saima was commended for Barrister of the Year at the Lawyer Awards 2021 and listed as one of The Lawyer's Hot 100 for 2022, which noted that her "practice has moved… into the super leagues".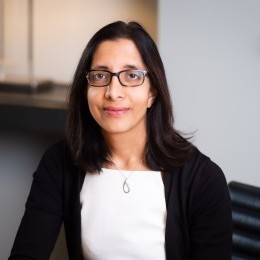 Saima Hanif KC Barrister
3VB