Death in the Modern Age: UK & Cross-border probate, wills, and trusts
What does post-death look like in the modern digital age? What are the challenges and probate issues that create roadblocks for clients and practitioners?
26th April 2022 - Ironmongers' Hall London
Your expert speakers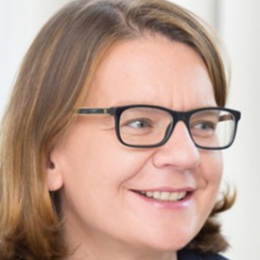 Bryony Cove
Partner
Farrer & Co
Bryony is an experienced private client lawyer working with a range of clients, from individuals and families, to trustee companies and family businesses. At the core of her practice is helping clients and their families put in place the most effective strategies to manage the long term stability and integrity of their estates.
Bryony has extensive experience advising on all aspects of UK estate planning, including wills, trusts, lasting powers of attorney (LPA) and family governance issues. She regularly advises on the administration of large and complex estates and international probate, and some contentious probate and trust matters.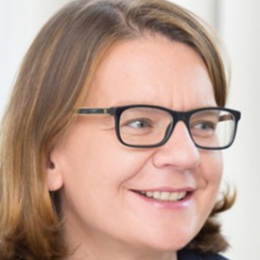 Bryony Cove Partner
Farrer & Co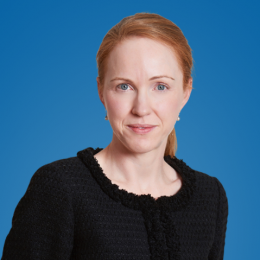 Constance McDonnell QC
Barrister
Serle Court
Constance has a traditional Chancery practice specialising in contentious probate, trust disputes, 1975 Act claims, administration of estates, and removal of personal representatives. She has appeared recently in several highly publicised High Court cases, including Schrader v Schrader (a successful probate claim based on undue influence), Re Smith (concerning capacity to make a lifetime gift), Gestrust v 16 Defendants (a trust dispute), Gupta v Gupta (a probate dispute about knowledge and approval), and Lucas v Gatward (a constructive trust/estoppel claim). In 2016-17 she was Junior Counsel for the Respondent in the landmark 1975 Act case of Ilott v The Blue Cross [previously Ilott v Mitson] in the Supreme Court. Constance acted for the successful respondent in the important case of Hirachand v Hirachand, in which the Court of Appeal determined in October 2021 that a CFA success fee can be recoverable as part of an award under the 1975 Act.
Her practice also includes constructive trusts and proprietary estoppel, Court of Protection (property and affairs), and professional negligence.
Prior to taking Silk in 2019, Constance won the Chancery Junior of the Year award at the 2018 Chambers Bar Awards, and was recommended as a Star Individual in Chambers UK Bar Guide 2019 and High Net Worth Guide 2018.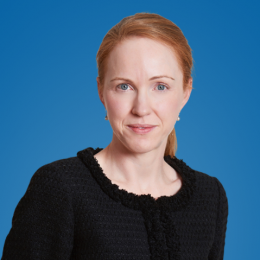 Constance McDonnell QC Barrister
Serle Court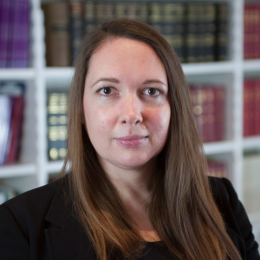 Charlotte Edge
Junior Counsel / Mediator
5 Stone Buildings
After many years of litigation practice, where she was ranked by Chambers and Partners as a leading junior in both traditional Chancery and Court of Protection matters, Charlotte now practices solely as a mediator. She uses her knowledge and experience of Chancery and Court of Protection litigation to help clients resolve their disputes without the costs and risks of litigation.
Charlotte qualified as a mediator in 2013 and undertook mediations for several years alongside her litigation practice. She now practices exclusively as a mediator in relation to both traditional Chancery disputes and Court of Protection matters (where she was a panel mediator for the Office of the Public Guardian's pilot programme evaluating the benefits of mediation in Court of Protection disputes).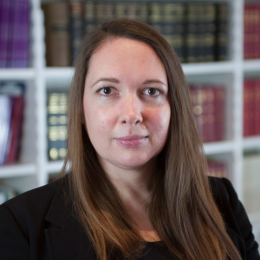 Charlotte Edge Junior Counsel / Mediator
5 Stone Buildings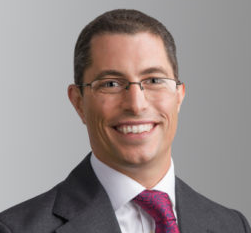 Richard Dew
Barrister
Ten Old Square
Richard Dew's practice is focussed on Wills, Estates and Trusts and related professional negligence. His practice is predominantly litigation, and he is frequently involved in large and complex claims. He also advises and represents in Court of Protection matters and provides expert advice in respect of tax and tax planning (principally capital taxation).
He is the Chair of the STEP Contentious Trusts and Estates SIG and an elected member of the Chancery Bar Association Committee. He is a member of STEP and ACTAPS. He was ACTAPS Contentious Barrister of the Year for 2016.
Richard is an editor of Rossdale's Administration of Estates and Parker's Modern Will Precedents and regularly writes and lectures on chancery and private client matters.
Richard has been shortlisted by Chambers UK for the (Chancery) 'Junior of the Year' award.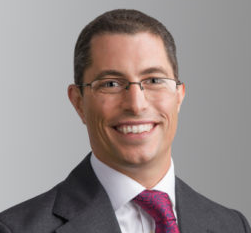 Richard Dew Barrister
Ten Old Square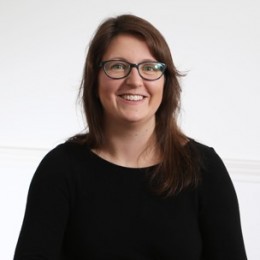 Hannah Mantle
Senior Associate, Dispute Resolution
Forsters LLP
Hannah is a senior associate who specialises in a broad range of disputes involving trusts and estates.
She is highly experienced in advising on contentious private client matters, such as claims under the Inheritance (Provision for Family and Dependants) Act 1975 and related questions of domicile; will disputes including validity, rectification and construction; professional negligence claims; inherited property disputes including proprietary estoppel and claims under TLATA 1996; disputes involving trust or estate administration; and applications to approve sales of foreign property on behalf of minor children.
Hannah also advises on contentious Court of Protection matters, including statutory will and lifetime gift applications, contested deputyship applications and disputes regarding the registration of Lasting and Enduring Powers of Attorney (LPA/EPA).
She acts for claimants and defendants, based in the UK or overseas, whether private individuals or professionals. She ensures that each client achieves the best result for them – taking cases to a final Court hearing where necessary, and encouraging settlement and mediation wherever appropriate.
Hannah is a committee member of ConTrA (the Contentious Trusts Association). She studied French and Arabic at the University of London, before obtaining distinctions in the GDL and LPC at the College of Law. Hannah joined Forsters from Russell-Cooke in 2019.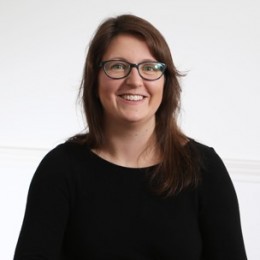 Hannah Mantle Senior Associate, Dispute Resolution
Forsters LLP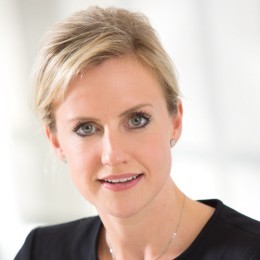 Joanna Poole
Partner
Farrer & Co
Joanna is a partner in Farrer & Co's Contentious Trusts and Estates team. She advises trustees, beneficiaries and charities on the full range of onshore and offshore contentious trusts and estates matters.
Clients come to Joanna for assistance with probate claims, claims under the Inheritance (Provision for Family and Dependents) Act 1975, constructive trust claims, proprietary estoppel claims and breach of trust claims. She has particular experience of defending the validity of trusts against third party attacks on grounds such as sham. She also advises on professional negligence claims against trustees, lawyers and accountants where there is a trust or estates angle.
Her offshore work has seen her advise in relation to proceedings in Jersey, Switzerland, Nevis, the Cayman Islands, BVI, Cyprus, Italy and Denmark.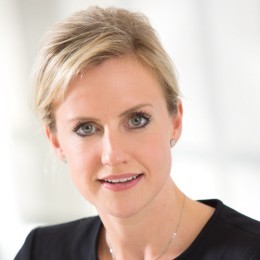 Joanna Poole Partner
Farrer & Co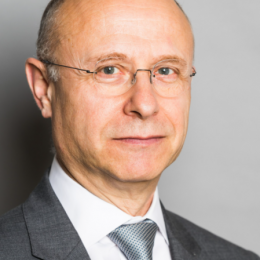 Gilead Cooper QC
Barrister
Wilberforce Chambers
Described in Chambers & Partners as "an unsurpassed advocate at the Chancery Bar", Gilead has appeared in many high-profile cases in recent years, both in the UK and abroad. He receives praise for "his ability 'to pull rabbits out of hats' in fiendishly difficult cases"(HNW Guide), and is consistently recommended in the major legal directories. The recent Chambers & Partners 2021 edition ranks him in Band 1 for both Traditional Chancery and Trusts and in Band 2 for Offshore and Art and Cultural Property. The guide describes him as "an experienced and hard-hitting trial lawyer". "He clearly relishes getting his teeth into cases." He has "an incredible mind", "he knows his stuff inside and out, and gets it right first time around". Further, "he is excellent with clients" and "can handle very complicated cases involving a lot of different jurisdictions with real ease". In The Legal 500 2021 edition he is ranked Tier 1 for Offshore work and described as having "an incredibly quick mind, great intellectual powers, and at the same time a wonderful capacity for creative, strategic thinking". "An excellent courtroom advocate" and "a powerful intellect". He is also featured in Legal Week's Private Client Global Elite and the CityWealth LeadersList "Top 10 Trust Litigation Barristers" list. He has been described in Who's Who Legal as "one of the top silks in our research this year", and is one of five silks in the "Most Highly Regarded" category. Gilead was the winner of the Antiquities Law Barrister of the Year Award in the Lawyer Monthly Legal Awards 2016.
Gilead's practice has a strong international element. He has appeared in the courts of Hong Kong, the BVI, Bermuda, Cayman and Nevis, and has been involved in litigation in Jersey, Guernsey and Gibraltar. Last year he provided expert advice in relation to the Panama Papers in Imran Khan's action against Nawaz Sharif in the Pakistan Supreme Court which led to Sharif being removed as prime minister.
Gilead specialises in complex, high-value disputes, often involving allegations of fraud, breaches of trust and fiduciary duties, and professional negligence. He also has "a notable specialism in matters involving art and antiquities" (Chambers & Partners). He has been involved in a number of restitution claims before the Spoliation Panel, and often advises and represents major national museums and galleries. He acted for the Tasmanian Aboriginal Centre in a dispute over some human remains that formed part of the collection of the Natural History Museum.
Gilead recently represented the trustees in In the Estate of the Eighth Earl of Bathurst, in which the Dowager Countess, as life tenant of a trust of family heirlooms, unsuccessfully claimed the right to enjoy the chattels in specie. He also acted for the Earl of Cardigan in his dispute with the trustees of the Savernake Estate: in one action, which went to the Court of Appeal, the trustees sought the court's sanction for a sale of the trust's prize asset, Tottenham House; in a separate action, the Earl of Cardigan succeeded in removing one of the trustees, and obtained repayment of unauthorised remuneration as well as compensation for breach of trust.
In Slutsker v Haron, Gilead successfully resisted the claim by Vladimir Slutsker, a former Russian Senator, to go behind the terms of a Cayman trust that had been set up by his former wife to hold (via an English company) their matrimonial home, a valuable house in The Boltons. The case involved a conflict between Russian matrimonial law and UK domestic law. Another of Gilead's cases, Sharp v Adam, is one of the leading modern authorities on testamentary capacity. Gilead's experience also includes appearances in the Court of Protection.
Before coming to the Bar, Gilead enjoyed a brief career in publishing, editing books on photography, popular science and astronomy. He also spent a couple of years teaching in pre-revolutionary Iran. After completing his pupillage, he worked in the Litigation Department of Freshfields before taking up a tenancy at 7 New Square. He joined Wilberforce Chambers in December 2015.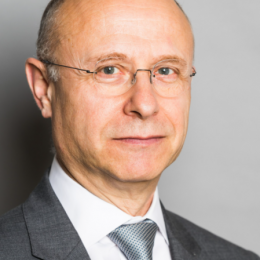 Gilead Cooper QC Barrister
Wilberforce Chambers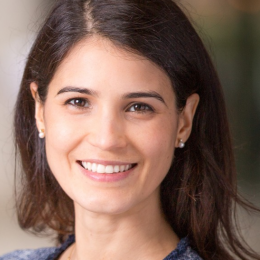 Natasha Stourton
Partner
Withers
Natasha is a partner in our trust, estate and inheritance disputes team.
She advises on a wide range of trust and succession disputes both onshore and offshore, including trustee/beneficiary disputes, contested probate and 1975 Act claims, and professional negligence in the context of estate planning and trust administration.
She also advises on Court of Protection matters, including statutory wills, lifetime gifts, contested registrations and Powers of Attorney.
Natasha Stourton "is clearly heading for great things; she has a real presence and is very well liked," says one source, while another notes: "She's very bright and able - a future star", by Chambers HNW 2020. She is also recommended as a 'Rising Star' by Legal 500 2020.
She is described as 'an outstanding lawyer', 'unflappable and has good technical knowledge'.
'She is approachable, she makes time for clients and she has a really sensible head on her shoulders'.
Natasha has contributed to the past two editions of The Law Society's Probate Practitioner's Handbook and the most recent edition of Jordan's International Trust and Divorce Litigatio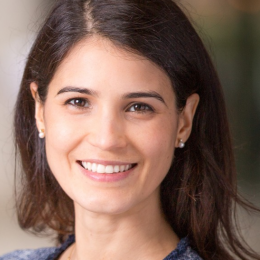 Natasha Stourton Partner
Withers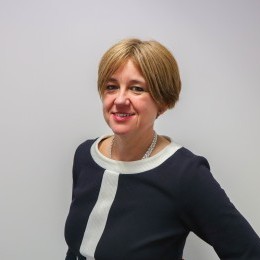 Anne Baggesen
Group Director and Managing Director, Private Wealth Division
Suntera Global
Anne joined the Group Board of Directors in June 2019, shortly after celebrating fifteen years with the company. Having started out in the trust and corporate services industry with KPMG in 1999, Anne also worked as a Trust Manager for Singer & Friedlander Trust Company for four years before joining Suntera in 2004.
Appointed as Trust Director in 2006, Anne has been instrumental in managing the Group's bespoke, multi-jurisdictional trust and foundation arrangement ever since. In her role as Managing Director of Trusts and Private Wealth, Anne manages an international team of staff who support the establishment and ongoing management of trust structures for private, corporate and institutional clients worldwide.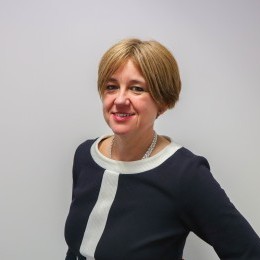 Anne Baggesen Group Director and Managing Director, Private Wealth Division
Suntera Global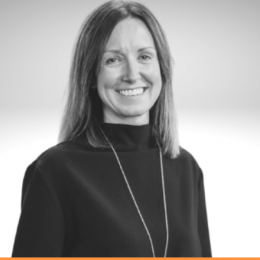 Janine Cubbon
Director, Head of Private Wealth
Suntera Global
Janine is a Director within the Trust and Private Wealth department and she is responsible for the provision of trust and company administration services for a large number of private and professional clients worldwide. Janine is a member of the Institute of Chartered Secretaries and the Society of Trust and Estate Practitioners and she has been with the company since 2003.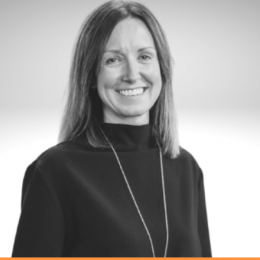 Janine Cubbon Director, Head of Private Wealth
Suntera Global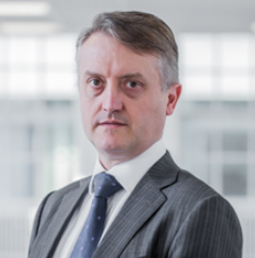 David Mitchell
Barrister
No5 Barristers Chambers
Prior to obtaining a first class law degree from City University, David studied Physics at Imperial College, London. David undertook pupillage at two long established chancery chambers in London before he was appointed for one year as the Judicial Assistant to the Honourable Mr Justice Turner.
David has particular interest in both contentious and non-contentious probate claims and regularly appears both in the High Court and before the Probate Registrar. David is often asked to advise and thereafter litigate as to the construction of wills.
David's practice involves claims for the removal of Executors and Trustees, and for breaches of their duties.
David has extensive experience in advising on claims under the Inheritance (Provision for Family and Dependants) Act 1975 and has now formally advised in well over 100 hundred different cases.
David has a wide experience of Court of Protection proceedings, both in London and at the recently established hearing centres. In particular, David has conducted hearings concerning the registration of EPAs and the appointment of both Property and Affairs and Personal Welfare deputies.
David has for many years been recommended by both the Legal 500 and Chambers and Partners directories. The most recent Chambers and Partners directory ranks David as one of only 2 Band 1 junior barrister in the Midlands for Chancery work.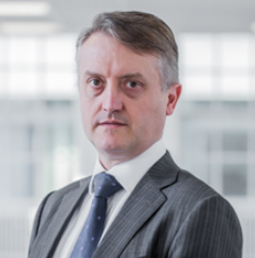 David Mitchell Barrister
No5 Barristers Chambers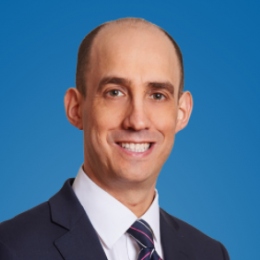 Prof Jonathan Harris QC (Hon.)
Barrister
Serle Court
Jonathan is one of the world's leading experts on private international law. He is general editor (with Lord Collins) of the foremost work, Dicey, Morris and Collins, The Conflict of Laws (16th edition, forthcoming September 2022).
He has particular expertise in jurisdiction disputes, enforcement of foreign judgments and choice of law issues. He has been instructed in numerous landmark cases around the world, including for successful parties in the Supreme Court and Privy Council. He has drafted firewall legislation for a number of offshore jurisdictions (including BVI and Gibraltar). Legal directories describe him as "absolutely fabulous" and having a "deep knowledge of the law; commercial, pragmatic advice; fantastic to deal with – the full package". He is also co-author of Underhill and Hayton, Law of Trusts and Trustees (20th edition, 2022) and is Professor of International Commercial Law at King's College, London on a part-time basis.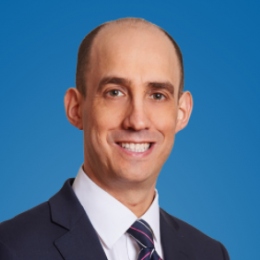 Prof Jonathan Harris QC (Hon.) Barrister
Serle Court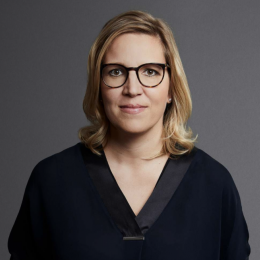 Aurélie Conrad Hari
Partner
Bär & Karrer
Aurélie Conrad Hari leads the civil litigation practice of Bär & Karrer in Geneva, where she has been a partner since 2017. She has a broad experience in handling complex multi-jurisdictional disputes in financial, banking and commercial disputes. She also specializes in private clients' assistance and representation.
Her practice encompasses shareholders' and employment disputes, insolvency as well as asset recovery, with the recognition and enforcement of foreign judgments and arbitral awards. She also frequently acts as counsel representing parties in commercial arbitration related to various industries, eg, sale, distribution, agency, construction (including power plants) and energy. Additionally, she conducts internal investigation on specific fact findings and compliance issues upon instructions from clients or supervisory authorities.
Aurélie Conrad Hari is a regular speaker and publisher on topics of her expertise. She is co-chair of the officers of the commissions committee and member of the Extended Bureau of the International Young Lawyers Association and chairs the Expert Forum on Dispute Resolution established by the Geneva Bar Association in 2017.
Who's Who Legal lists her as a leading lawyer in litigation, asset recovery and as a future leader in arbitration. She is also recognized by Chambers and Partners and Legal500 for her litigation practice as well as by Leaders League, the Global Elite Private Client Directory as well as Citywealth where she is featured in in the IFC Powerwomen Top 200 since 2018.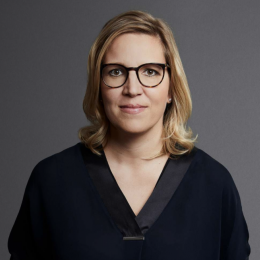 Aurélie Conrad Hari Partner
Bär & Karrer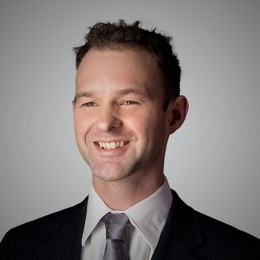 Oliver Auld
Partner
Charles Russell Speechlys
Oliver advises trustees, protectors, high-net-worth individuals, charities and beneficiaries in a broad range of domestic and offshore trust and estates disputes, including claims relating to breach of trust, sham, mistake and challenges to trusts on divorce or insolvency. He also advises on trustees' applications for rectification, directions or construction issues, variation of trusts applications and applications for the removal of trustees.
Oliver is a member of the Association of Contentious Trusts and Probate and regularly writes for legal publications specialising in trust and estate matters. He co-authors the trust litigation chapter in the STEP-approved loose-leaf Planning and Administration of Offshore and Onshore Trusts and is a member of the 'LexisNexis panel of Private Client experts'.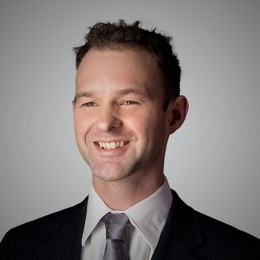 Oliver Auld Partner
Charles Russell Speechlys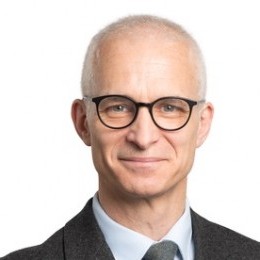 Rupert Ticehurst
Head of Dispute Resolution
Maurice Turnor Gardner
Rupert Ticehurst is head of dispute resolution at Maurice Turnor Gardner. He joined Maurice Turnor Gardner LLP in January 2019 and heads the firm's Dispute Resolution team. His practice covers trust, probate and commercial litigation as well as private client advisory work.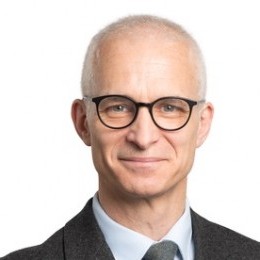 Rupert Ticehurst Head of Dispute Resolution
Maurice Turnor Gardner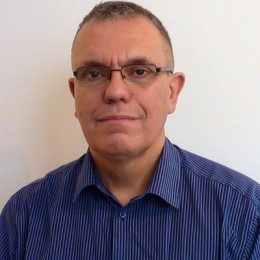 James Warner
Consultant Psychiatrist
Halcyon Doctors
James Warner is consultant old age psychiatrist at Halcyon Doctors and Honorary Consultant psychiatrist and Kensington & Chelsea and Westminster Memory Service. James' clinical and academic interests include mental capacity and dementia. He has contributed to over 100 peer reviewed research papers and a number of books and book chapters. James has also been Chair of the faculty of Old Age Psychiatry at the Royal College of Psychiatrists and National Professional Advisor for Old Age Psychiatry at the Care Quality Commission.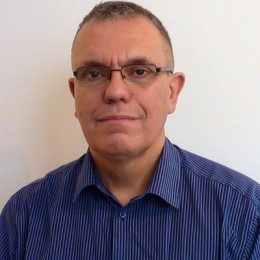 James Warner Consultant Psychiatrist
Halcyon Doctors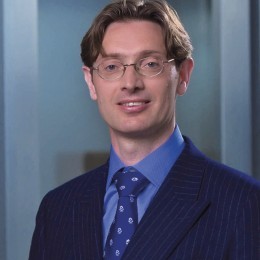 Keith Dixon
Partner
Carey Olsen (Jersey)
Keith is a partner in the Trusts & Private Wealth group.
Keith regularly advises a mix of global and institutional trustees, family offices and high net worth private clients on commercial and private trusts, foundations, charitable and not-for-profit organisations, succession, pension and estate planning issues as well as on associated regulatory and compliance matters. Keith has practised Jersey law since 1994. Initially he had a broad common law practice and following his call to the Bar in Jersey he represented several major institutions in a variety of contentious and non-contentious matters before the Royal Court of Jersey.
Between 2004 and 2007 he acted as a director of a Jersey based trust company business and had primary responsibility for the administration of a sizable family office structure during that period. He has written for several journals and frequently speaks at seminars and conferences on trust law and private client matters.
Keith has been recognised in Legal Week's Private Client Global Elite listings in 2021.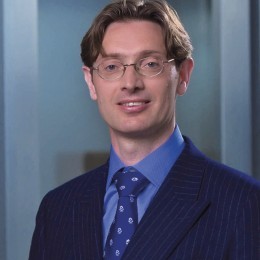 Keith Dixon Partner
Carey Olsen (Jersey)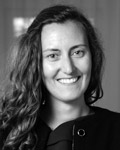 Emilia Piskorz
Managing Associate
Mishcon de Reya LLP
Emilia is a Managing Associate in the Private Wealth Disputes Team in the Private department.
She has experience of contentious trust work with particular expertise in advising and representing corporate and individual trustees and beneficiaries. Emilia's work ranges from high value, complex, and hostile litigation through to acting for trustees in applications to court. She has recently litigated in England, Jersey, Guernsey, Bermuda, Panama, Cayman, Hong Kong, Liechtenstein, Switzerland and New Zealand.
Emilia is an affiliate member of STEP. She is a committee member of ConTrA (the Contentious Trusts Association) and an Associate Member of ACTAPS (The Association of Contentious Trust and Probate Specialists).
Emilia has contributed articles to Trusts & Estates Law & Tax Journal and Trusts & Trustees.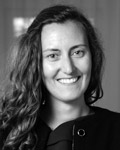 Emilia Piskorz Managing Associate
Mishcon de Reya LLP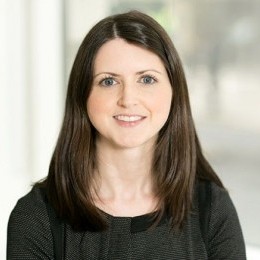 Lorraine Jeffery
Partner
Michelmores
Lorraine is a Partner specialising in resolving disputes arising from wills, estate administrations and trusts. Her practice also includes proprietary estoppel claims, capacity disputes involving the Court of Protection and claims to recover lifetime gifts.
Her cases frequently have a cross-border or international element and she has experience in cases involving Jersey, Guernsey, Isle of Man, BVI, Nevis and Hong Kong, among others.
Clients include trustees, executors, beneficiaries, financial institutions, charities, attorneys and deputies.
Recent Experience
Advising trustees on the recovery of an art collection from beneficiaries;
Acting on behalf of a cohabitee, whose partner died intestate, to secure a financial settlement under the Inheritance Provision for Family and Dependants) Act 1975.
Advising charitable trustees on a dispute arising in connection with the Settled Land Act 1925.
Advising executors on a potential dispute arising from rent due to the estate by a beneficiary.
Advising on an application to vary a trust under the Variation of Trusts Act, 1958.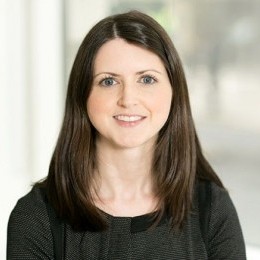 Lorraine Jeffery Partner
Michelmores

Partnership
Partnering on an event or indeed the community as a whole will increase your company's profile and brand awareness.
We can provide bespoke value adding partnerships. We will work in partnership with you to develop a bespoke marketing solution to meet your objectives across varying events and thought leadership content. We will ensure that you gain value through the right medium, focused on your desired audience, with a true partnership that delivers value to your marketing needs. Want to know more?
Please contact James on 07739311749 or email james@thoughtleaders4.com