Landed Estates & Farm Tax Conference
Your one-stop-shop for advising on Agricultural Land
22nd March 2022 - London
Your Expert Speakers include: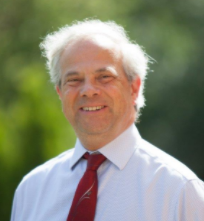 Jeremy Moody
CAAV Secretary and Adviser
CAAV
Jeremy Moody has been Secretary and Adviser to the CAAV since 1995. He was closely involved with the Agricultural Tenancies Act 1995, several rounds of CAP reform and now the Brexit process.
He handles the many issues covered by the CAAV across the United Kingdom including agricultural tenancy and land occupation issues, taxation, valuation and telecommunications, liaising with government at all levels and writing widely on both policy and practice. He is an Assembly member of the European Group of Valuers' Associations (TEGoVA) and Vice Chairman of the European Valuation Standards Board.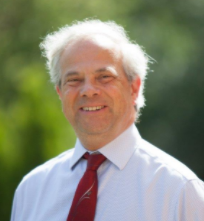 Jeremy Moody CAAV Secretary and Adviser
CAAV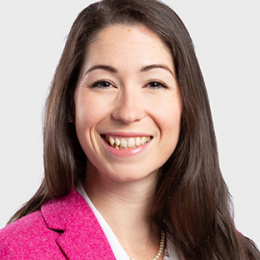 Elizabeth Hartless
Partner
Saffery Champness
Elizabeth specialises in advising large and complex family groups, particularly those involving trusts. Her client base ranges from landed estates and their associated enterprises, to families who have diversified away from the original family business, realising capital, and who now require private wealth advice.
As a private client adviser she also advises high net worth individuals, both those domiciled in the UK and outside the UK. Whilst Elizabeth's role has an advisory focus, she oversees the compliance aspects on her clients, including the annual tax compliance and, where relevant, the preparation of trust accounts.
Elizabeth is a member of the firm's Private Wealth and Estates Group, Trust Forum and Estates Discussion Group. She has presented at internal and external events including the firm's annual Rural Business updates.
Elizabeth joined Saffery Champness at the start of 2017, after having trained in the Private Client team at a 'Big 4' firm. Whilst there she had a mix of UK and international clients and worked for short periods overseas in Switzerland, Monaco and Luxembourg.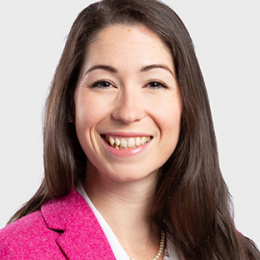 Elizabeth Hartless Partner
Saffery Champness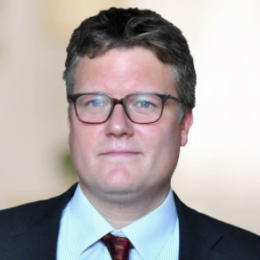 Simon Blackburn
Partner
Payne Hicks Beach
Simon advises UK and overseas buyers on all aspects of transacting and managing farms, estates and country houses and has been practising in the sector since qualification in 2009.
Simon regularly advises on the sale of land for development, in addition to helping clients to deal with manorial rights and rural rights of way, (public and private); he also has a strong background in dealing with issues arising under the Agricultural Holdings Act 1986 and unregistered land.
One of Simon's specialisms is acting as an independent conveyancing solicitor in matrimonial proceedings for both residential and rural property where the parties cannot agree to instruct either of the firms representing the parties, with Chambers UK 2019 noting: "He has a very creative way of thinking and approaching matters... he's got a huge eye for detail".
Professional Memberships:
Agricultural Law Association
Country Land and Business Association
Qualified 2009, joined Payne Hicks Beach 2018, partner 2018.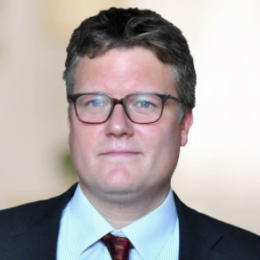 Simon Blackburn Partner
Payne Hicks Beach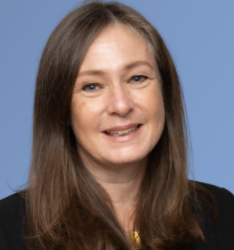 Caroline Shea QC
Barrister
Falcon Chambers
Caroline Shea QC is listed as a leading silk for both Real Estate Litigation and Agriculture and Rural Affairs in both the Legal 500 and Chambers UK Guide.
She is described by her clients as "clever, very forthright and commercial", "extremely client focused … always makes time to deal with urgent matters", "an iron fist in a velvet glove", "decisive, technically impressive and pugnacious in the courtroom" and "excellent in her written work and flawless in court". Known for robust court craft and strategic acuity, she is client orientated and user friendly. She was nominated for the Legal 500 Real Estate Silk of the Year in 2019, and appointed a Deputy High Court Judge, assigned to the Chancery Division, in 2021.
Caroline accepts instructions to litigate, advise in and arbitrate all aspects of real property and landlord and tenant practice, in commercial, residential, and agricultural disputes. She has particular expertise in complex proprietary estoppel claims; development agreements; easements/restrictive covenants; forfeiture/relief; agricultural tenancies including succession and notices to quit; Pubs Code work; dilapidations and service charge claims; and high value commercial and agricultural rent reviews/lease renewals.
Caroline writes for a wide range of specialist publications, appears frequently on the lecture circuit, and is co-author of the 15th edition of Muir, Watt and Moss, a leading practitioners' text on the law of agricultural holdings.
Caroline is a Fellow of the Chartered Institute of Arbitrators, and has been appointed in disputes involving commercial, agricultural, and general property law. She was nominated for the Legal 500 Real Estate Silk of the Year in 2019. She sits as a Deputy Judge of the High Court (Chancery Division), whilst continuing to advise and act in high value complex cases.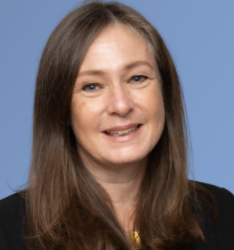 Caroline Shea QC Barrister
Falcon Chambers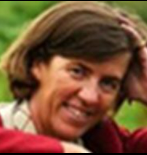 Julie Butler
Partner
Butler & Co
After qualifying as a Chartered Accountant in 1980, I founded Butler & Co in 1986.
I currently manage the firm jointly with my daughter Lucy Knighton. I am a farm and equine tax specialist and the author of Tax Planning for Farm and Land Diversification, Equine Tax Planning including the second edition titled Butler's Equine Tax Planning and I am also co-author of Stanley: Taxation of Farmers and Landowners.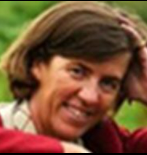 Julie Butler Partner
Butler & Co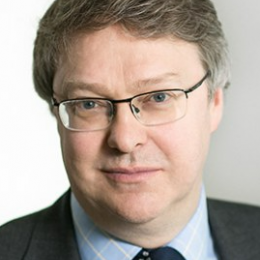 Tristan Ward
Partner
BDB Pitmans
Tristan leads BDB Pitmans' landed estates and agriculture team. As well as having 20 years' experience as a property solicitor, he is a farmer's son and farmed his family farm alone and in partnership for 14 years. This gives him unparalleled practical knowledge of issues that arise in the sale, purchase and management of rural and agricultural property related matters.
In addition, Tristan is one of London's leading advisers in the residential property market, having been nominated by Chambers and Partners for the award of Residential Property Lawyer of the Year in 2018.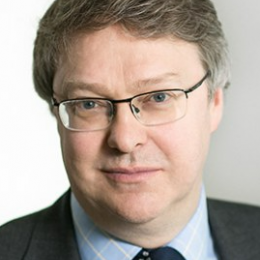 Tristan Ward Partner
BDB Pitmans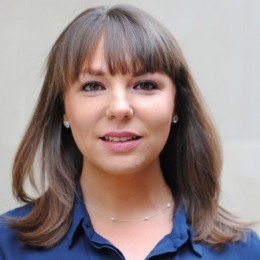 Abby Buckland
Partner
Kingsley Napley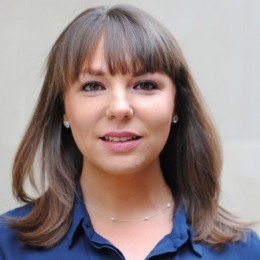 Abby Buckland Partner
Kingsley Napley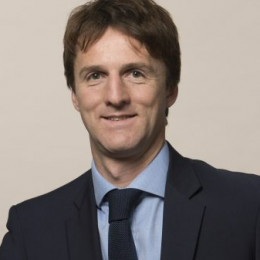 Michael Thomas
Barrister
Pump Court Tax Chambers
Michael Thomas advises and litigates in relation to all areas of the UK tax code.
His practice covers business tax, private client work and VAT. He has a particular interest in property tax and has advised on some of the UK's largest real estate transactions and development projects. It has been said that "he has a strong tax record of success in tax litigation", is "ahead of the game when it comes to property taxation" and "the go-to man for stamp duty land tax." Michael sits on the tax committee of The Country Landowners Association.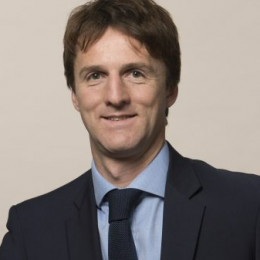 Michael Thomas Barrister
Pump Court Tax Chambers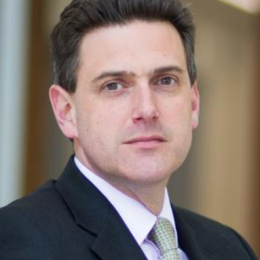 Ben Sharples
Partner
Michelmores
Ben Sharples is a Partner in the Agricultural team and considered a Leading Individual in Agriculture and Estates by independent legal directory, the Legal 500. He joined Michelmores in October 2012.
Ben is dual-qualified (FRICS FAAV), having practised as a rural Chartered Surveyor and Valuer for five years before becoming a Solicitor.
Ben advises on a broad range of contentious agricultural matters, including Landlord and Tenant disputes of both agricultural and residential property. He also advises farming businesses in relation to partnership disputes, rights of ways, agricultural subsidies, professional negligence and contractual disputes relating to the agricultural sector.
Ben is a contributor to the 10th Edition of Scammell, Densham and Williams's Law of Agricultural Holdings. He is a Fellow of the Royal Institution of Chartered Surveyors and the Central Association of Agricultural Valuers regularly lecturing to members of both organisations. He also sits on the Property Committee of the Central Association of Agricultural Valuers.
Ben was awarded his Higher Rights (Civil Advocacy) Qualification in 2010.
Ben is a mediator accredited by the Centre for Effective Dispute Resolution (CEDR).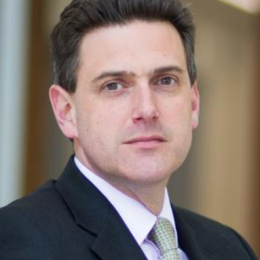 Ben Sharples Partner
Michelmores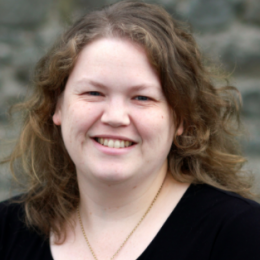 Dr Nerys Llewelyn Jones
Managing Partner & Director
Agri Advisor & Rural Advisor
Dr Nerys Llewelyn Jones is the founder and current Managing Partner which was established on her home farm in Pumsaint, Carmarthenshire in 2011. Nerys is an experienced agricultural solicitor who also has first-hand knowledge of the farming industry.
She has a PhD in Sustainable Agriculture and its Implementation and Enforcement at an International, European and regional level. She is a regular speaker on agricultural policy in the UK and Europe. A fellow of the Agricultural Law Association, Nerys can provide advice on all aspects of agricultural law and can offer holistic farm business planning.
She is an ADR Accredited Mediator and her agricultural background makes her the obvious choice as a mediator for any agricultural, rural property and commercial disputes.
Nerys has two young sons and farms a sheep farm in conjunction with her husband. She is a native Welsh speaker.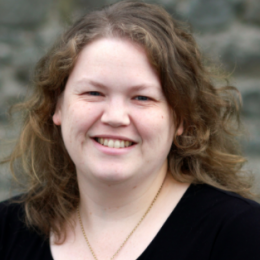 Dr Nerys Llewelyn Jones Managing Partner & Director
Agri Advisor & Rural Advisor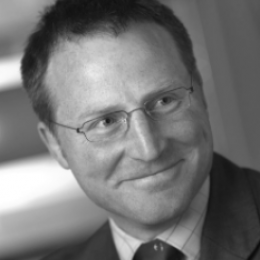 Jim Bryant
Managing Director
Bryant Land & Property
Bryant Land & Property was established in 2009 by Jim Bryant who has over 25 years successful experience in the rural property and leisure market.
Jim started his professional life in the farm and leisure agency team at Savills before moving to Christie & Co in London. He has been based in Cambridge since 1991 with Bidwells where he headed up the Rural Agency team, buying and selling rural property throughout the country but with particular emphasis in the Eastern Region.
The objective of Bryant Land & Property is to bring a highly experienced and personal service to the art of buying, selling and letting property at rates that deliver a value for money service.
As a small farmer, property manager, and country sports and conservation enthusiast, Jim Bryant has practical understanding of many issues that his firm is confronted with on a daily basis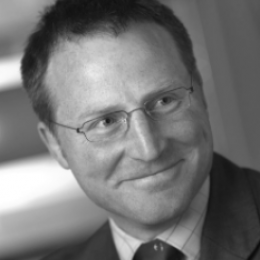 Jim Bryant Managing Director
Bryant Land & Property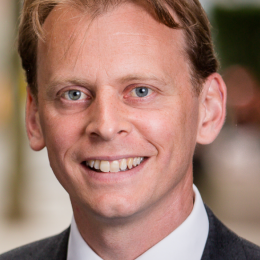 Matthew Woods
Partner
Withers
Matthew is a partner in the private client and tax team, with a focus on farms and landed estates.
Key to his success is in advising clients on how to hold and retain family assets and businesses and the effective transfer to successive generations. He has the ability to listen and understand the objectives and aims of the client before coming up with solutions to achieve those goals.
These skills have allowed Matthew to advise a wide range of clients who do not own rural property, many of whom have connections outside of the UK, in particular the Middle East, the US and low tax jurisdictions.
In 2015, Matthew was named as one of the best Landed Estates lawyers in the Spear's 500 list, one of only 10 lawyers profiled in the UK.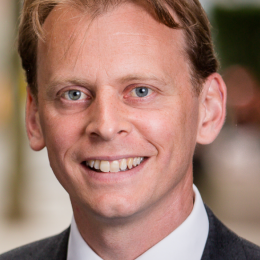 Matthew Woods Partner
Withers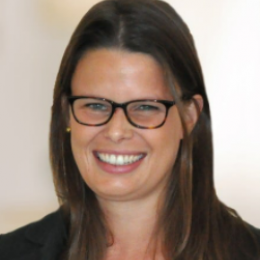 Emily Stoneham
Senior Associate
Payne Hicks Beach
Emily is a solicitor in the Dispute Resolution department with a particular focus on contentious trusts and probate disputes along with some commercial work.
Emily has recently worked on applications for the removal of trustees and blessing of trustee decisions, challenging the validity of wills, acted for both the defendants and claimants in relation to claims for financial provision under the Inheritance (Provision for Family and Dependants) Act 1975 and been involved in claims for unfair prejudice under section 994 of the Companies Act.
Emily holds the STEP Advanced Certificate in Trust Disputes.
Emily is a member of the Society of Trust and Estate Practitioners (STEP), CONTRA and London Solicitors Litigation Association.
Emily is ranked in The Legal 500 UK 2020 as a recommended lawyer specialising in contentious trusts and probate. The Spear's 500 2021 and the Spear's Tax & Trusts Advisers Index 2020 features Emily as a "Rising Star" and lists her as a "Young Turk".
Emily read History at Durham University.
Emily her training contract at Macfarlanes LLP qualifying into their Dispute Resolution department before moving to Payne Hicks Beach in 2017.
Qualified March 2015, joined Payne Hicks Beach 2017, promoted to senior associate 2020.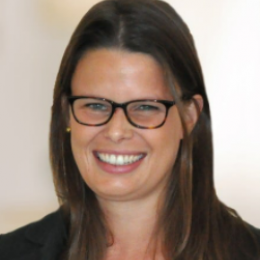 Emily Stoneham Senior Associate
Payne Hicks Beach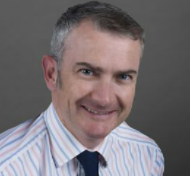 Jason Beedell
Director, Research
Strutt & Parker
Jason joined Strutt & Parker in February 2016, bringing 20 years of property experience. He set up and ran Smiths Gore's rural research team from 1999 to 2016, specialising on the farmland market, agricultural rents, shoot benchmarking, rural portfolio analysis and the rural economy.
He has lead research projects for a wide range of public sector clients, including the Scottish Government, Highways England and the Countryside Agency. He provides information and analysis to institutional and private sector clients, including The Crown Estate, the Church Commissioners for England and Assured Food Standards. He is a chartered surveyor, chartered environmentalist and a member of the Society of Property Researchers. He is also a director of Lincolnshire Community Land Trust, which supports the building of rural affordable housing.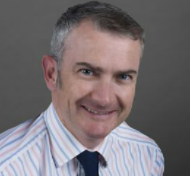 Jason Beedell Director, Research
Strutt & Parker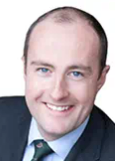 Andrew Chandler
Partner
Carter Jonas
Andrew is a Partner delivering Farm and Rural Agency across the Southern region.
Working closely with the London Country and Regional teams Andrew advises on the disposal and acquisition or rural assets including country houses, equestrian property, farms and estates and development opportunities. Andrew is involved locally with a number of Associations and Committees including being the current Chairman of the On Farm Competitions for Newbury & District Agricultural Society.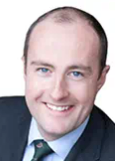 Andrew Chandler Partner
Carter Jonas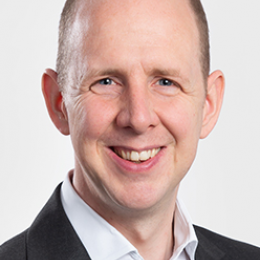 Peter Harker
Partner
Saffery Champness
Peter specialises in Landed Estates but also manages a mixed portfolio of clients which include wealthy individuals, owner managed businesses, agribusiness and not-for-profit entities. He provides a bespoke service to clients by helping them with both their audit and accounting needs, their tax compliance requirements and tax planning.

Peter is a regular speaker at both internal and external events. Recent external audiences have included RICS and Energy Now Expo.

Peter is a member of the firm's Landed Estates Practice Group, Renewable Energy Team and Estates Discussion Group. He is also a committee member of the ICAEW's Farming and Rural community.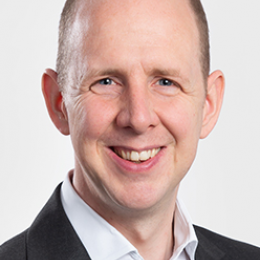 Peter Harker Partner
Saffery Champness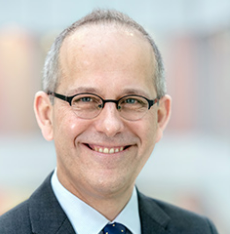 Tom Hewitt
Partner
Burges Salmon
Tom joined Burges Salmon in 1995. He became a partner in the private client and wealth structuring department in 2004. He was a chartered surveyor before turning to law.
He is a member of the Country Landowners and Business Association and of Professional Advisors to the International Art Market.
He often lectures on the capital gains tax and inheritance tax issues facing families and their businesses. As a former land agent he has a particular interest in clients with land and property.
He heads the firm's estates and land team and the food and farming team.
He advises clients on succession and wealth planning and all aspects of complex trusts, wills, probate and capital tax issues.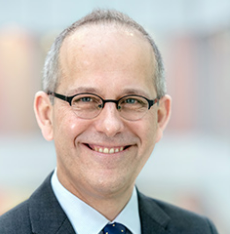 Tom Hewitt Partner
Burges Salmon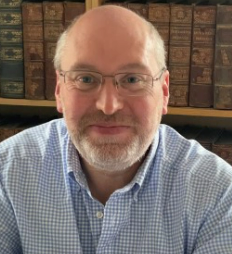 Philip Whitcomb
Partner
Moore Barlow
I work in the firm's private wealth team and specialise in succession planning, asset protection, heritage law and tax advice for individuals, trusts and family businesses.
My clients include owners of landed estates, farmers, high-net-worth individuals and their families.
I use my extensive knowledge and practical experience to advise clients on the issues arising in estate planning including the tax efficient ownership of agricultural, business and heritage property.
I deal with all aspects of wills and farming partnerships — advice which requires a high level of technical know-how combined with commercial acumen.
I also act for trustees and beneficiaries on a range of trust issues including the scope of trustees' powers and the interpretation of complex trust arrangements.
I take time to understand my client's circumstances and their particular needs and wishes. My clients want pragmatic legal advice from someone who empathises with the issues and challenges they face.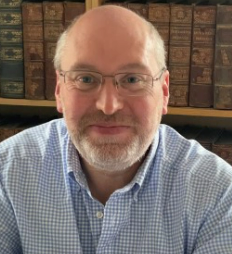 Philip Whitcomb Partner
Moore Barlow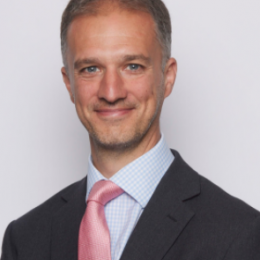 Giles Dobson
Managing Partner, Rural
Bidwells
You don't transform an estate overnight, so for him it all comes down to relationships. Giles' ability to listen and willingness to be challenged, backed by entrepreneurial ideas, helps develop estate strategies which last generations.
A charismatic leader, he has a personable nature which helps him to build rapport with clients of every generation - rom estate owners and their parents to future successors.
When it comes to leading Bidwells' rural business nothing is more important to Giles than his people. By putting his energy into their development and giving them the opportunity to grow, he has seen his graduate recruits become partners and members of Bidwells' rural board.
Giles is at his best when helping estates grow their income for the long-term while trying to balance the sensitivities of succession. An adept navigator of family politics, he brings a fresh perspective and ideas that enhance the value of estates for future generations.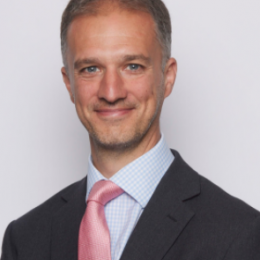 Giles Dobson Managing Partner, Rural
Bidwells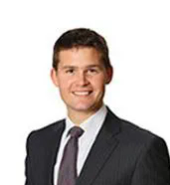 Ross Kent
Partner
Carter Jonas
Ross is an Associate based in the Oxford office and specialises in all rural agency matters.
Ross also advises institutional and private clients on all Landlord and Tenant matters, sales and purchases, valuations, planning and development, and compulsory purchase. Away from work Ross enjoys competing in triathlons during the summer, and country pursuits when time permits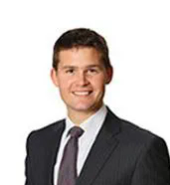 Ross Kent Partner
Carter Jonas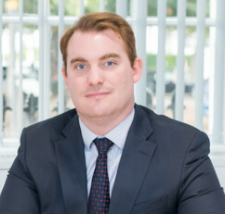 Thomas Middlehurst
Partner
Moore Barlow
A litigation & dispute resolution expert specialising in high-value and complex disputes, my practice covers disputes involving contentious trusts and probate, property ownership and all aspects of real estate.
I specialise in acting for private individuals, trusts, charities owner-managed businesses, developers and serial entrepreneurs.
My clients price my pragmatic, commercial and cost-effective legal advice. As an experienced litigator and negotiator, I utilise alternative dispute resolution (where possible) to avoid the time and expense of court proceedings.
I am named as a key lawyer in the 2019 & 2020 edition of Legal 500 for Property Litigation and the 2020 edition for Contentious Trusts & Estates and below are examples of client feed back received from past Practitioners Guides.
Outside of work I enjoy cycling, golf, rugby (more watching than playing these days) and adventure sports, in particular backcountry skiing when I can find the time to make it to the slopes. I'm also a qualified skydiver.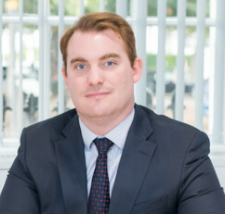 Thomas Middlehurst Partner
Moore Barlow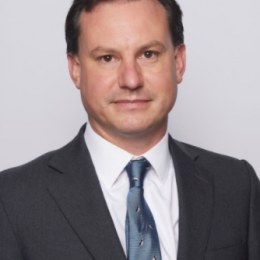 Roland Bull
Partner, Head of Rural Investment
Bidwells
By approaching problems with the analytical and intellectual rigor of an academic, Roland offers far more than formulaic land and property investment advice. Nine Oxbridge colleges, The Wellcome Trust, and several landed families deeply trust his objective and rational view of the rural investment market.
Roland leads the provision of management services and strategic advice for his client's complex portfolios in the UK's fast-changing rural investment market. He delivers acquisitions and disposals, manages lease arrangements and leads development activity, providing professional support in some of the UK's most interesting and highly sustainable markets.
These green infrastructure and natural capital markets will form a significant part of the UK's future green economy, but this ecology graduate is already a veteran in the space having delivered net gain in biodiversity during development for more than a decade across projects worth £15bn.
His understanding of ecological objectives, the economics of land management, policy and regulatory issues, and practical delivery is helping shape these transformative new markets through the innovative schemes and investment opportunities he delivers.
By applying the financial rigour he's renowned for to green infrastructure markets and opportunities - forensically analysing risk, returns and liabilities - Roland is helping his clients seize some world-changing and rewarding opportunities.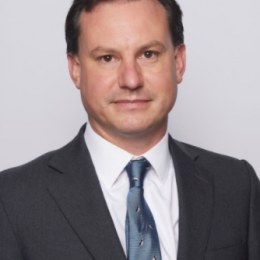 Roland Bull Partner, Head of Rural Investment
Bidwells

Partnership
Partnering on an event or indeed the community as a whole will increase your company's profile and brand awareness.
We can provide bespoke value adding partnerships. We will work in partnership with you to develop a bespoke marketing solution to meet your objectives across varying events and thought leadership content. We will ensure that you gain value through the right medium, focused on your desired audience, with a true partnership that delivers value to your marketing needs. Want to know more?
Please contact James on 07739311749 or email james@thoughtleaders4.com