Non-Dom Tax conference: An annual review of all that's key for those advising non-dom clients
With the focus on non-domiciliaries rising, join our panel in reviewing what the last 12 months have meant for non-doms and what the future holds
11 May 2022 - Ironmongers' Hall
Your leading speakers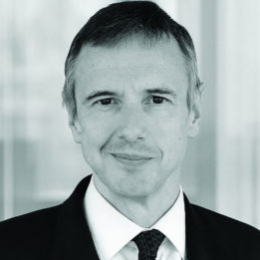 David Kilshaw
Head of Private Client Wealth Solutions
Rothschild & Co
David Kilshaw is a Manging Director with Rothschild & Co and Head of Private Client Wealth Solutions.
A qualified lawyer and former partner with KPMG, EY and Rawlinson & Hunter, David no longer provides tax advice but works alongside leading lawyers and accountants to help clients craft solutions to their personal and business needs. David received the STEP Lifetime Achievement Award in 2018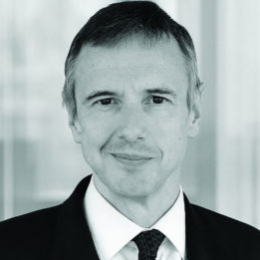 David Kilshaw Head of Private Client Wealth Solutions
Rothschild & Co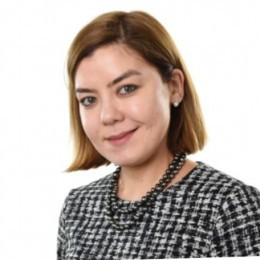 Kristina Volodeva
Partner
Rawlinson & Hunter
Kristina has extensive experience in advising High and Ultra High Net Worth individuals on a wide range of private client matters. Her client base comprises both UK and non-UK domiciled, typically internationally mobile, individuals who have worldwide business interests and, more often than not, are settlors and/or beneficiaries of non-UK trusts. She is also experienced in advising trustees of UK and non-UK trusts on any UK tax reporting and payment obligations they may have.
Kristina has coordinated a number of multi-jurisdictional projects, helping manage the tax exposure and comply with the reporting requirements on relocation to and from the UK, structuring investment and real estate ownership, and succession planning. She takes a holistic approach to her clients' affairs and is used to working closely with their lawyers, trustees and other advisers to provide the tax support her clients require to achieve their personal and commercial aspirations. Kristina's strength and versatility when tackling cross-border complexities and her ability to deliver composite income tax, capital gains tax and inheritance tax planning solutions in an easily digestible format has always been greatly appreciated by her clients.
Kristina began her career at Deloitte, where she qualified as a Chartered Tax Adviser, and subsequently moved to RSM. She holds a BA (Hons) degree from the University of Exeter and an MSc from the University of Bristol. She was named as one of the PAM eprivateclient's "Top 35 under 35" in 2016.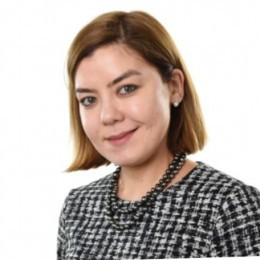 Kristina Volodeva Partner
Rawlinson & Hunter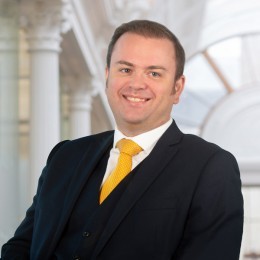 Roger Holman
Tax Partner
Mark Davies & Associates
Roger trained as an accountant before turning to tax, spending time in London and Scotland. When he returned to the South East, Roger spent 10 years building tax compliance and advisory businesses for law firms in Kent and London and joined Mark Davies & Associates from DWF, the world's largest listed legal business, where he provided advice to UK and internationally based entrepreneurs and trustees.
Roger's primary focus is on capital taxes planning for UK and non-UK domiciled individuals, together with advising on all other taxes that affect the individual, including income tax, SDLT and CGT. It is Roger's thorough understanding of tax compliance which allows him to use more effective tax planning techniques as it gives him an insight into the workings of HMRC and how their thought processes are developed.

Roger is the current Chair of the Kent Branch of the CIOT and sits on the Low Incomes Tax Reform Group committee, helping to steer the government and create positive tax policy for those in society who cannot afford the advice required to navigate the UK's complex tax system.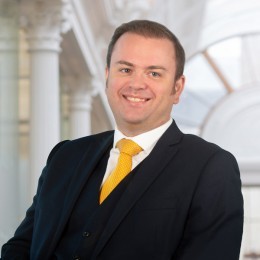 Roger Holman Tax Partner
Mark Davies & Associates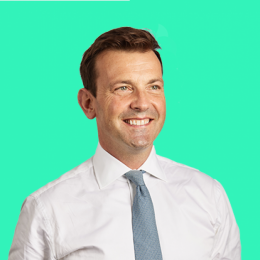 Alex Dean
Head of Private Wealth, UK
IQ-EQ
Alex Dean is a Head of Private Wealth, UK based in United Kingdom.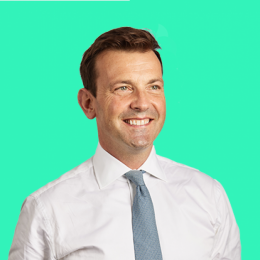 Alex Dean Head of Private Wealth, UK
IQ-EQ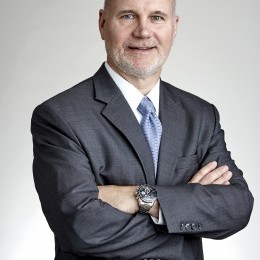 Stephen Griffiths
Wealth Advisory Partner
Saranac Partners
Steve joined Saranac Partners in August 2017.
A Chartered Tax Advisor by background, he has a career in tax/financial services spanning 30 years including time at PwC, UBS, Credit Suisse, Coutts and latterly JP Morgan.
He studied Geology at Imperial College and has a Masters from Royal Holloway College. He also holds the DipPFS qualification.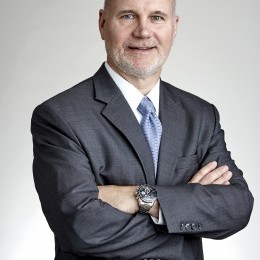 Stephen Griffiths Wealth Advisory Partner
Saranac Partners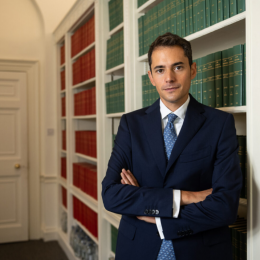 Oliver Marre
Barrister
5 Stone Buildings
Oliver has a practice encompassing all areas of tax law, contentious and noncontentious. As well as his broad general revenue advisory work and litigation, Oliver provides tax advice in the contexts of trusts disputes, mediations, in cases before the Family Division (including complex or HNW divorce cases) and in relation to the taxation of charities and charitable donors.
Oliver is recognised this year as a leading junior in Chambers & Partners, Chambers HNW, Chambers Global and the Legal 500.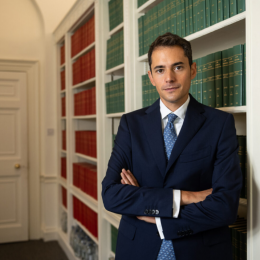 Oliver Marre Barrister
5 Stone Buildings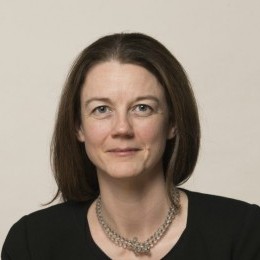 Elizabeth Wilson QC
Barrister
Pump Court Tax Chambers
Elizabeth Wilson practises in all areas of revenue law with particular emphasis on personal and corporate tax. Recent advisory work includes advice and planning on capital gains and income tax for individuals and trusts (onshore and offshore), tax issues for divorce, ATED, inheritance tax agricultural and business property reliefs, pensions and employment income, corporate tax (loan relationships, intangibles etc), and SDLT (including the scope of s75A and other anti-avoidance measures). She also advises on EU aspects of tax transactions and on the HRA 1998. She represents the taxpayer and the Crown in tax litigation. She is instructed by the Crown in the Part 8C litigation.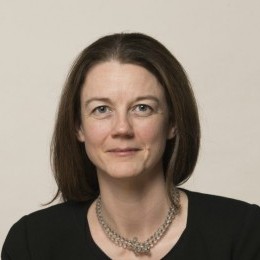 Elizabeth Wilson QC Barrister
Pump Court Tax Chambers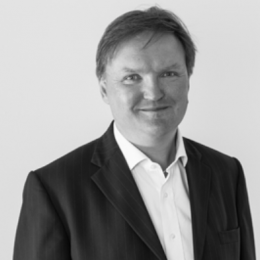 Jonathan Burt
Partner
Harbottle & Lewis
Jonathan Burt has spent 25 years advising international entrepreneurs and wealth owners. His clients typically have a connection with the UK through tax residency or domicile, or invest in UK businesses or real estate. His clients invariably have interests in trusts or companies, often outside the UK, which hold businesses or investments.
He is an expert adviser on UK resident non-domiciled individuals, their assets in and outside the UK and their trust structures. He does a great deal of cross-border estate planning for international families who hold assets in different countries. He often advises on people moving countries and the tax and immigration issues which those people must consider.
Jonathan often advises on the key issue of how assets should be properly controlled through the 'life cycle' of a family and its businesses. In doing this, Jonathan typically addresses the 'milestones' a person may go through including marriage, children, divorce, incapacity and death, and analyses the impact of these events on the assets in which that person has an interest.
Jonathan draws on the experience he gained when he was a managing director of Barclays' trust companies. He has found this experience invaluable in helping him to understand how trust businesses work commercially and to assemble the appropriate team of trustees and advisers to support properly the structures people create to control their wealth.
Jonathan also works with his clients to ensure they are tax compliant in the jurisdictions in which they are resident or hold interests. This has become all the more important given exchange of information programmes such as FATCA and the common reporting standard. Jonathan has experience of dealing with these programmes, both from his time working for Barclays and providing clients with legal advice. He also has experience of advising on exchange of information programmes.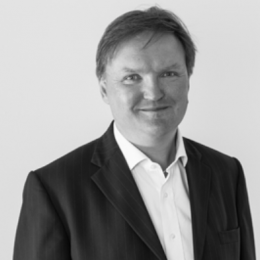 Jonathan Burt Partner
Harbottle & Lewis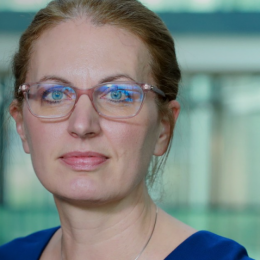 Sarah Farrow
Partner, Private Client Services
EY Frank Hirth Limited
Sarah focusses on advising international UK-based wealthy families, including entrepreneurs and investors, on structuring their worldwide assets efficiently. Sarah started her career as a graduate, and has worked for a variety of legal and accounting firms in both the UK and the Channel Islands, before joining Frank Hirth in 2016. She now heads the UK tax team at EY Frank Hirth.
Sarah has advised wealthy multinational families, entrepreneurs and highly sophisticated investors on structuring their worldwide assets efficiently. She is an associate of the Chartered Institute of Taxation, and is a member of the Society of Trust and Estate Practitioners (TEP). Sarah is also a qualified Chartered Tax Adviser (CTA). She was named in Spear's 500 Top Private Client Advisers in 2019, 2020 and 2021.
She holds a Law degree (LLB Hons) in Law from UWE Bristol and a master's degree (LLM) in Public Law from University of Bristol.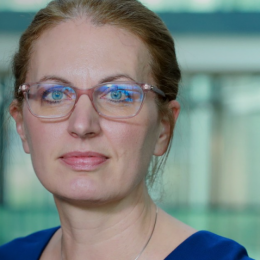 Sarah Farrow Partner, Private Client Services
EY Frank Hirth Limited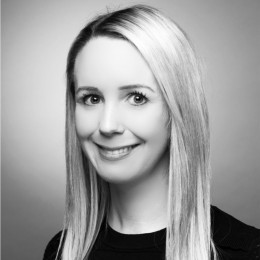 Jennifer Ollerenshaw
Head of Wealth Planning UK
Lombard Odier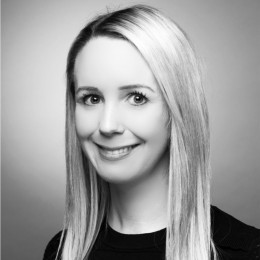 Jennifer Ollerenshaw Head of Wealth Planning UK
Lombard Odier