ESG Litigation Second Annual Conference 2024
In-person
Tuesday 12th of March 2024 - Central London
Elevating Legal Practice: A Comprehensive Approach to Meeting the Imperative of Environmental, Social, and Corporate Governance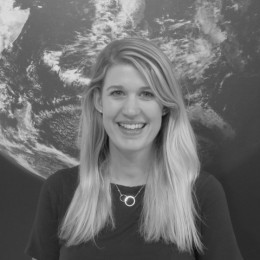 Katrina Walter
Lawyer (Advocacy and Campaigns)
WWF
Kat Walter is a solicitor in the Advocacy & Campaigns legal team at WWF-UK where she provides legal advice and representation and develops legal strategies to tackle climate change and nature loss. Before joining WWF-UK, Kat practised commercial litigation and international arbitration at a regional commercial firm and in the City. She has experience acting on a range of private and public law cases up to the Supreme Court as well as policy development, legislative drafting and Bill work.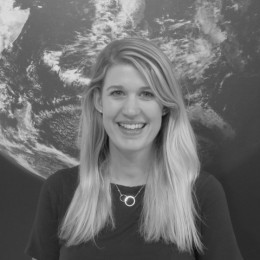 Katrina Walter Lawyer (Advocacy and Campaigns)
WWF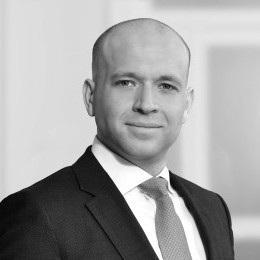 Dr Philipp F.Hardung
Counsel
Hausfeld (Germany)
Dr. Philipp F. Hardung is Counsel at Hausfeld in Düsseldorf, specializing in commercial and corporate litigation. Before joining Hausfeld, Philipp worked for a leading German law firm with a focus on corporate, banking and capital markets law as well as in the corporate law department of a Magic Circle law firm. He has acquired broad experience in litigation and dispute resolution, including cross-border commercial disputes and corporate litigation, as well as banking and financial disputes. According to the Handelsblatt - Germany's Best Lawyers Ranking, he is one of Germany's best lawyers in the field of Dispute Resolution.
Philipp regularly represents clients both on the claimant's and defendant's side before German civil courts and in (international) arbitration proceedings. In addition, he has a focus on advising domestic and foreign companies in corporate and capital markets law, in particular during crisis situations.
Philipp studied at Bonn (Germany) and Leeds (UK) University. He underwent legal training in Düsseldorf (Germany), Bonn (Germany), and New York City (USA). After finishing his legal training, Philipp obtained a Ph.D. with summa cum laude in international civil procedure law at Halle-Wittenberg University (Germany). His PhD thesis was awarded the Prize for Doctoral Studies of the Faculty of Law of Martin Luther University Halle-Wittenberg in 2020. Philipp F. Hardung regularly publishes on topics of corporate and procedural law. He is the author of the Beck'sche Großkommentar regarding the law of limited liability companies and has been a lecturer in Dispute Resolution at Martin Luther University Halle-Wittenberg since 2022. In addition to his native German, Philipp is fluent in English and has basic knowledge of Spanish.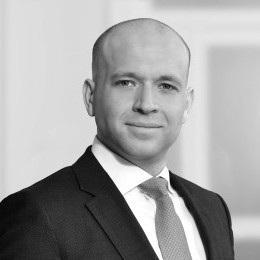 Dr Philipp F.Hardung Counsel
Hausfeld (Germany)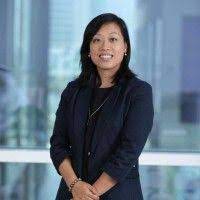 Helen Tung
Barrister
Tung Chambers (Australia)
Helen has almost two decades of strategic legal advice and has proven experience working with in-house legal teams providing advice on commercial contracts, reinsurance, intellectual property, maritime & shipping, space, ESG, construction, employment, projects, subcontract issues, corporate & regulatory matters.

She is a qualified Barrister (England and Wales), registered practitioner of Abu Dhabi Global Markets and a Foreign Registered lawyer in Victoria, Australia as well as experience as a Part II advocate with the DIFC Courts. Helen has experience acting as an industry representative - including acting as UK Maritime Coastguard representative to the International Maritime Organisation (IMO), representative for the Space Generation Advisory Council (SGAC) at the United Nations Office of Outer Space (UNOOSA) and the IAF at ITU.

She is educated at the University of Sheffield, University of Tilburg (Erasmus Program) and University of Law in which she obtained her law degrees. Helen furthered her studies at the University of Greenwich for PhD studies (completed coursework only) in maritime security and international law and undertook Directed Studies on International Private Law at The Hague Academy. She further took part in the Global Solutions Program at Singularity University at NASA Ames and attended the International Space University Summer Space Program with the Aerospace Engineering Department at the University of Delft, The Netherlands.

Prior to joining the Bar she worked in both US and UK firms in London, before developing a commercial law practice with secondments in Korea, China and Japan. She is a Teaching Fellow at the College of Law on international arbitration and is also Founder of NewSpace2060.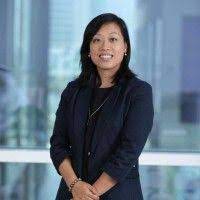 Helen Tung Barrister
Tung Chambers (Australia)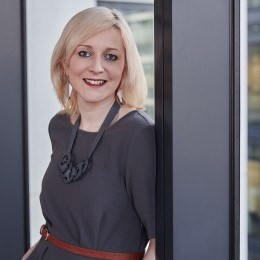 Elaina Bailes
Partner
Stewarts
Elaina Bailes is an experienced commercial litigator who has acted on a number of high-profile and ground-breaking cases in the High Court and in leading offshore jurisdictions, including Cayman and the BVI.
Elaina acts for companies, financial institutions, and high net worth individuals on a wide range of high-value commercial disputes. Her main practice areas include banking and securities litigation, complex fraud and asset tracing, insolvency claims and commercial disputes relating to sanctions. Elaina acted for claimants in two of the UK's leading securities litigation cases, the RBS Rights Issue litigation and the Tesco accounting fraud litigation.
Elaina is recognised in the Legal 500 as a "next generation lawyer" in the field of Banking Litigation and is Vice-President of the AIJA Insolvency Law Commission.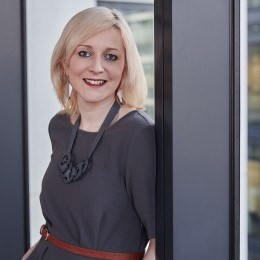 Elaina Bailes Partner
Stewarts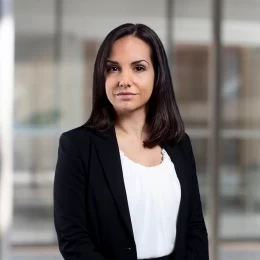 Sarah Bishop
Of Counsel
Covington
Sarah Bishop is a U.S. and UK-qualified lawyer who advises companies on ethics and compliance programs, compliance with anti-corruption and anti-money laundering laws, business and human rights (BHR) and environmental, social, and governance (ESG) matters, white collar investigations, and suspension and debarment.
Sarah's compliance advisory practice includes helping multinational corporations develop and test the robustness of ethics and compliance programs, conducting risk assessments, conducting transactional and third party due diligence, supporting post-acquisition compliance integration projects, and delivering compliance training. She has particular expertise advising on the U.S. Foreign Corrupt Practices Act (FCPA) and UK Bribery Act and has advised companies in the energy, mining, pharmaceutical, healthcare, technology, and consumer goods sectors, among others, on anti-corruption compliance risks and program development.
As a member of Covington's Business and Human Rights practice group, Sarah advises companies on the developing legal and enforcement landscape related to the corporate responsibility to respect human rights. She advises on enforcement risks under Withhold Release Orders (WROs), the Uyghur Forced Labor Prevention Act (UFLPA), and the Trafficking Victims Protection Reauthorization Act (TVPRA) in the United States, as well as developing ESG due diligence and reporting requirements in Europe. Sarah has helped multinational corporations in the healthcare, technology, automotive, energy, mining, and consumer goods sectors develop human rights due diligence programs, navigate human rights-related enforcement matters, and report on human rights due diligence efforts.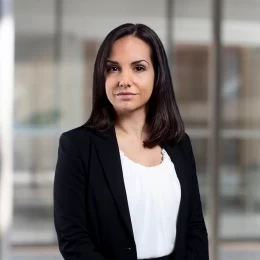 Sarah Bishop Of Counsel
Covington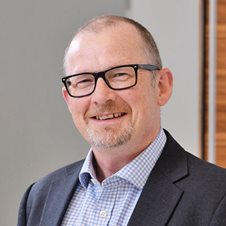 Neil Pearson
Partner, Head of ESG and Social Value
Mills & Reeve
Neil is head of ESG and Social Value at Mills & Reeve. In this role, Neil heads and co-ordinates our strategy to embed ESG within our business, working on developing that strategy together with identifying, implementing and measuring metrics to assess and improve our ESG performance. Aside from that role, Neil was a partner in our corporate tax team where he gained a national reputation and expertise in social finance and has worked with many social enterprises and charities, as well as impact investors.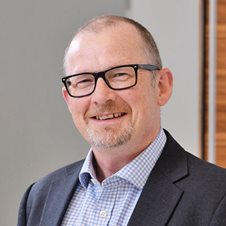 Neil Pearson Partner, Head of ESG and Social Value
Mills & Reeve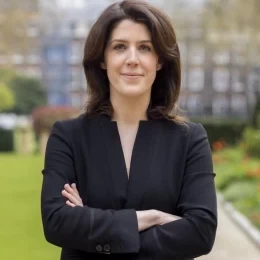 Alice Hawker
Barrister
Wilber Force
Alice has a busy practice focusing on property, commercial and civil fraud matters. Alice is ranked as a leading junior in Chambers & Partners an The Legal 500, and is recognised as "a fantastic junior with an immense ability to grasp concepts in complex disputes".
Alice has a strong property practice encompassing real property and landlord and tenant work, and related professional negligence. Alice is often instructed on matters involving property insolvency.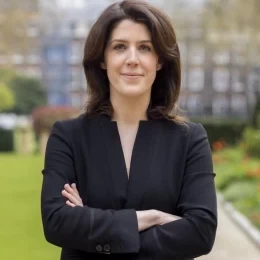 Alice Hawker Barrister
Wilber Force
Tom Cummins
Partner
Ashurst
Tom is a partner in Ashurst's dispute resolution practice. He has represented clients on a range of disputes across sectors including finance, energy, infrastructure, transport, mining and technology.
As a member of Ashurst's cross-practice ESG group, Tom's experience includes advising on matters involving climate change, business and human rights, modern slavery, parent company liability, international sanctions and bribery and corruption.
Tom Cummins Partner
Ashurst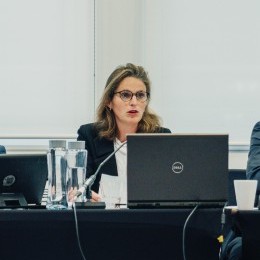 Sybille Raphael
Legal Director
Protect
Sybille is Protect's legal director, an experienced employment solicitor and a compelling speaker. She is a leading specialist whistleblowing lawyer working alongside employers, regulators and whistleblowers.
At Protect, she co-directs the charity's legal case work and policy work. She has in-depth knowledge of the law and the practical realities of whistleblowing. She has spearheaded several successful legal interventions at the Court of Appeal and Employment Appeal Tribunal levels. She has a key role in Protect's current legal reform campaign, pushing for innovative and much needed improvement to the UK whistleblowing legal framework. She also has wide-ranging expertise in helping organisations improve their whistleblowing arrangements and 'speak up' culture. She creates and delivers bespoke training and board briefings, conducts specialist whistleblowing audits.
Sybille believes that collaborative, transparent, and safe workplaces make excellent business sense, and that freedom of expression is the bedrock of the rule of law and democracy.
Protect is the UK's whistleblowing charity and is a leading authority on whistleblowing in the UK. It was established as a charity in 1993 and has to date individually advised more than 45,000 whistleblowers and helped hundreds of organisations. It regularly provides evidence to Parliamentary Select Committees and government departments. It has successfully intervened in numerous important appellate cases involving the interpretation, scope and application of whistleblowing legislation. It has unparalleled insight and unique expertise in how whistleblowing works in practice.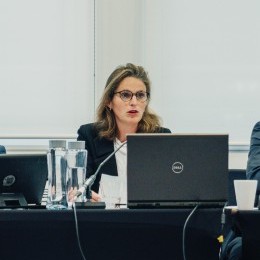 Sybille Raphael Legal Director
Protect