Group Litigation and Class Actions
In-person
19th-20th October 2022 | ETC Venues, Fenchurch St, London
Day 1 speakers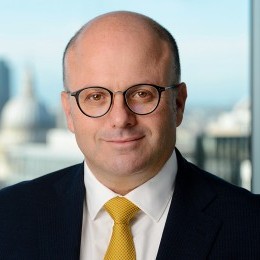 Boris Bronfentrinker
Partner
Willkie Farr & Gallagher
Boris Bronfentrinker heads Willkie's Antitrust & Competition Litigation practice in London. He is a solicitor advocate practicing in complex commercial litigation, with particular experience in competition litigation. He has represented clients, both as claimants and defendants, in leading and high profile cases in both the High Court of England & Wales and the Competition Appeal Tribunal, as well as coordinating competition litigation proceedings in other jurisdictions globally. Regularly acting for both claimants and defendants gives Boris a unique perspective and insight into the conduct of competition disputes from both sides. Boris is experienced in not only litigating cases to judgment but also resolving claims through alternative dispute resolution, such as mediation. Boris is recognised and highly ranked by Who's Who Legal, Chambers UK, Chambers Europe, Chambers Global and The Legal 500, placing him among the best globally in the area of competition litigation.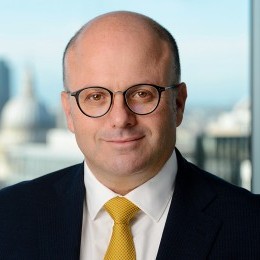 Boris Bronfentrinker Partner
Willkie Farr & Gallagher
Martyn Day
Senior Partner and Co-President of The Collective Redress Lawyers Association
Leigh Day
Martyn Day is the Senior Partner of Leigh Day & Co, a firm of solicitors based in the City of London and Manchester, specialising in representing individuals both in the UK and abroad. Martyn is part of the International Claims Team, which brings legal actions on behalf of people, primarily in the developing world, against multi-national corporations as well as the British Government.
His cases have included successful claims on behalf of 30,000 Ivorians against Trafigura Limited, following the dumping of toxic waste in the Ivory Coast; successfully representing the family of Baha Mousa an Iraqi tortured and murdered by British soldiers, as well as hundreds of other Iraqis; suing Shell on behalf of some 15,000 Nigerians following two very large oil spills in 2008; and he successfully represented over 2,000 Zambians who brought a claim for damage to their land from pollution against the British multi National, Vedanta - a case that went to the Supreme Court in 2020/21.
Martyn was a former Chair of Greenpeace in the UK and Chem Trust and is now a Trustee of The Greenpeace Environmental Trust. He regularly writes and speaks around the world to try and encourage a greater use of the law to hold multi-nationals to account.
Martyn was also proud to be awarded an Honorary Doctorate by the University of Warwick in July 2014 in recognition of his work over many years in the field of human rights and the law. This was a rare award by the Department of Law at the University, where Martyn graduated in 1978.
Martyn Day Senior Partner and Co-President of The Collective Redress Lawyers Association
Leigh Day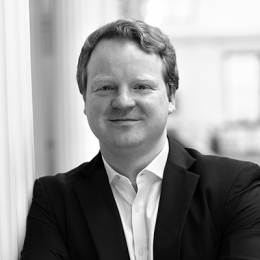 Cian Mansfield
Partner
Scott+Scott
Mr. Mansfield is Partner at Scott+Scott London. Mr. Mansfield specialises in acting for businesses and consumers who have suffered losses because of anti-competitive conduct and also works on general commercial and securities litigation. Mr. Mansfield works closely with other members of the firm's Antitrust and Competition and Securities' practices, including evaluating and developing claims–often on a multi-jurisdictional basis.
Prior to joining Scott+Scott, Mr. Mansfield spent over six years in the London office of Freshfields Bruckhaus Deringer LLP and completed a stage a (internship) at the Legal Services of the European Commission in Brussels.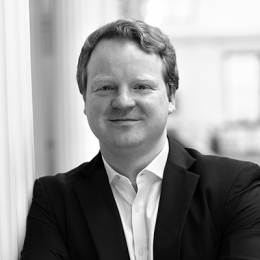 Cian Mansfield Partner
Scott+Scott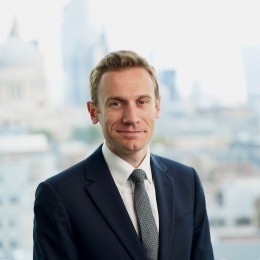 Mark Bosley
Director
BRG
Mark Bosley is a director based in BRG's London office who provides expert economic and financial advice, principally in contentious matters, and has extensive experience of preparing expert reports for submission to domestic courts, arbitral tribunals and other specialist judicial bodies.
Mr. Bosley has broad expertise in assessing the value and profitability of businesses which he has applied in a wide range of matters, encompassing investor-state disputes, contractual disputes, employment disputes and competition proceedings—including investigations and follow-on actions—as well as economic regulation. In competition matters, his particular expertise relates to the assessment of economic profitability, cost allocation and efficiency, pass-on, the cost of capital and regulatory price-setting.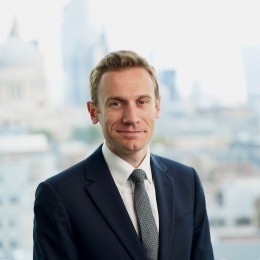 Mark Bosley Director
BRG
Rachael Mulheron
Professor
Queen Mary University of London
Rachael Mulheron is Professor of Tort Law and Civil Justice at the School of Law, Queen Mary University of London, where she has taught since 2004. Her principal fields of academic research and publication concern Torts, Medical Negligence, Class Actions, and Civil Justice. Rachael served as academic member of the Civil Justice Council of England and Wales for almost a decade, was a member of the rules-drafting committee for the United Kingdom's first opt-out class action, and acted as official monitor of the UK Disclosure Pilot. Rachael has also advised overseas law reform commissions, UK government departments, and NGOs, on civil justice matters, and her publications have been judicially cited in several overseas jurisdictions and by the UK Supreme Court. Prior to her academic career, Rachael practised as a litigation solicitor in Brisbane, Australia. In 2021, Rachael was appointed as Honorary Queen's Counsel for her services to law reform.
Rachael Mulheron Professor
Queen Mary University of London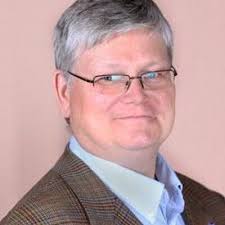 Phil Evans
Special Advisor for competition, consumer and trade policies
FIPRA
Phil Evans is an independent consultant on a wide range of regulatory matters and is a Prospective Class Representative in the UK FX follow on case. Most recently he was an Inquiry Chair and Panel Member at the Competition and Markets Authority and Competition Commission. Before that he was a Principal Policy Adviser at what is now Which? and an Editor at the Economist Intelligence Unit. He sits on a number of Advisory Boards, is a regular public speaker and widely published author on everything from consumer protection and competition to trade law, intellectual property and shopping.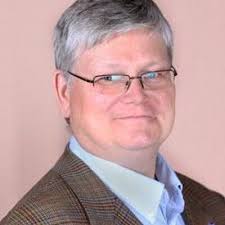 Phil Evans Special Advisor for competition, consumer and trade policies
FIPRA
Sophie Kemp
Partner and Head of the Public Law department
Kingsley Napley
Sophie Kemp Partner and Head of the Public Law department
Kingsley Napley
Caroline Harbord
Partner
Forsters
Caroline Harbord is a partner in the dispute resolution team at Forsters. Caroline is a general commercial litigator, with significant experience building and leading group claims. Caroline works closely with litigation funders, and is currently acting on a multi-million pound group claim against institutional defendants concerning complex investment products.
Caroline's practice particularly focuses on matters with an offshore element (for example where there has been an offshore investment loss), given her three years practising as a litigator in Jersey and her year-long secondment as Global General Counsel of a leading offshore trust company.
Caroline is described in the 2022 edition of Legal 500 as "certainly one to watch", and is recognised as a Rising Star in both Legal 500 and Legal Week.
Caroline Harbord Partner
Forsters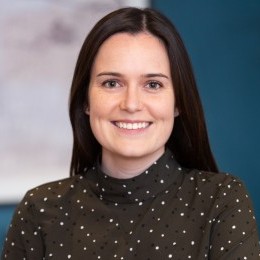 Elizabeth Meade
Senior Associate
Cooke, Young & Keidan
Elizabeth Meade is a Senior Associate at Cooke, Young & Keidan LLP. She has developed a particular expertise in civil fraud disputes. She has experience in obtaining all manner of urgent injunctive relief, including freezing orders, disclosure orders, passport orders, search orders and prohibitory injunctions. She has a particular interest in cybercrime including ransomware. Elizabeth also represents clients in the tracing of stolen crypto assets, and regularly advises crypto exchanges on regulatory issues.
Prior to moving to the UK, Elizabeth gained experience in New Zealand the insolvency, recoveries and enforcement area, representing both insolvency practitioners and major government clients. Elizabeth also worked as a Crown prosecutor in New Zealand, conducting jury trials and other criminal hearings as Counsel. Elizabeth graduated from the University of Otago with a First Class Honours degree in Law and a Bachelor of Science majoring in Pharmacology. She holds a Master of Laws from the London School of Economics and Political Science.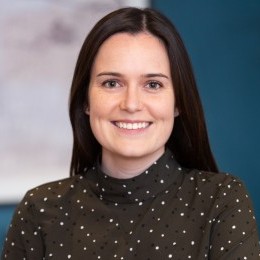 Elizabeth Meade Senior Associate
Cooke, Young & Keidan
Martijn van Maanen
Partner, Head of Corporate Litigation practice group
BarentsKrans (The Netherlands)
Martijn van Maanen heads the Corporate Litigation practice group. His practice covers the full spectrum of corporate and commercial disputes, including private enforcement, fraud on the market, parent and directors' liability, and insolvency. Most of his work involves multiple jurisdictions. His experience in the area of mass damages, collective actions and settlements spans 25 years. This includes the landmark Vie d'Or litigation and settlement, the James Hardie asbestos settlement, Fortis, Air Cargo, Trucks, Sodium Chlorate, Paraffin Wax, Google, Heineken, and Steinhoff.
Martijn van Maanen Partner, Head of Corporate Litigation practice group
BarentsKrans (The Netherlands)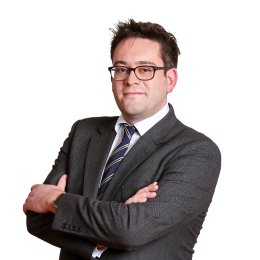 Jonathan McDonagh
Barrister
Serle Court
Jonathan is a commercial chancery junior specialising in complex and high value litigation in the fields of private client, company, civil fraud, and general commercial disputes.
In recent years, Jonathan has been instructed in some of the most high-profile pieces of litigation before the English courts, including Pakistan v Prince Muffakham Jah (the Hyderabad Fund dispute) and Munícipio de Mariana and oths v BHP Group (the Fundão Dam disaster litigation). There is an international dimension to much of Jonathan's work and he is frequently instructed to provide advice in respect of matters proceeding overseas as well as in this jurisdiction.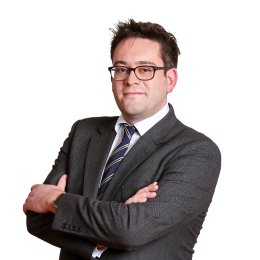 Jonathan McDonagh Barrister
Serle Court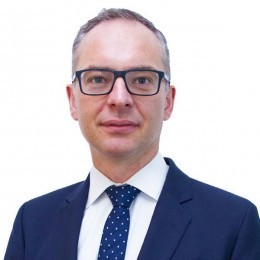 Kenny Henderson
Partner
CMS
Kenny Henderson is an experienced litigator who represents sophisticated and blue chip clients in high stakes disputes, frequently with a multi-jurisdictional element. He is solutions-oriented, and deploys litigation strategies tailored to deliver commercial objectives. He has particular expertise in regulated sectors, including pharmaceutical and technology claims.
Kenny has acted on many of the highest profile follow-on claims issued in Europe to date. Unusually, he has led matters both on the claimant and the defendant side. He is also active in the developing area of class and group actions, counselling clients both in defending claims and also on strategies for reducing overall exposure in opt-out and opt-in collective proceedings.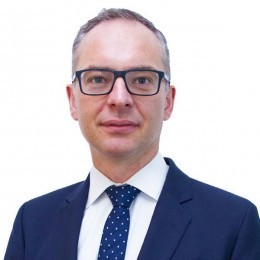 Kenny Henderson Partner
CMS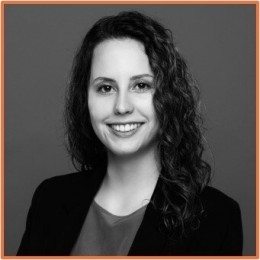 Mariana Abreu
Partner, head of ESG & human rights
Wallbrook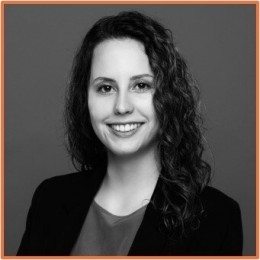 Mariana Abreu Partner, head of ESG & human rights
Wallbrook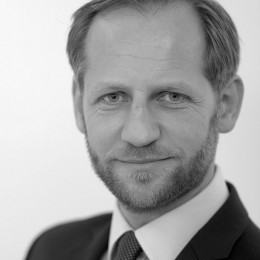 Adam Smith-Anthony
Partner, Head of Business & Human Rights
Omnia Strategy LLP
Adam Smith-Anthony, Partner and Head of Human Rights, Omnia Strategy
Adam's broad practice encompasses contentious, advocacy, advisory and transactional work with businesses, States and public bodies, civil society organisations and individuals. Adam specialises in international and human rights law – with particular focus on corporate impact and sustainability, rule of law, fair trial and access to justice, state responsibility and immunities, international criminal justice and extradition, and advanced technologies. His expertise and multi-disciplinary approach is grounded in his professional background advising on intellectual property and commercial law, public law and judicial review, his in‑house corporate experience at two of the world's largest and most successful technology companies, service as an Associate Legal Officer and Advisor to the President at the UN International Criminal Tribunal for Rwanda, and a track record of committed pro bono work.
He is a pioneering, forward-thinking and trusted advisor and was one of the first lawyers globally to build a private practice dedicated to the now fast-growing field of business and human rights. Adam has exceptional expertise in advising companies on human rights matters, including strategy and policy formulation and implementation, risk assessments and due diligence, communications and stakeholder engagement, grievance mechanisms and remedy, investigations and whistleblowing, and bringing and defending legal claims and other types of dispute.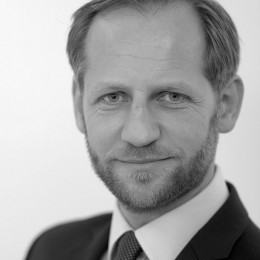 Adam Smith-Anthony Partner, Head of Business & Human Rights
Omnia Strategy LLP
Jonothan Gould
Senior Associate
PCB Byrne
Jonothan is a Senior Associate with top-ranked Civil Fraud and Asset Recovery specialist PCB Byrne LLP. Fraudsters have naturally gravitated towards crypto-assets, either as a means of concealing the proceeds of fraud, or as a direct target for fraud itself. The speed, ease, and anonymity of crypto-asset transactions places an even higher burden on victims of fraud and their legal teams to respond decisively and creatively.
Against this backdrop, Jonothan has rich experience in cyber-fraud and crypto-asset matters, including authorised push payment frauds, hacks, and ransomware. Jonothan also studied for his MBA at the University of Cambridge, during which he focussed his studies on potential applications for cryptocurrencies. His training and experience has therefore provided him with unique insights into the exploding ecosystem of crypto-assets and exchanges, and the related challenges for civil fraud lawyers and their clients.
Jonothan Gould Senior Associate
PCB Byrne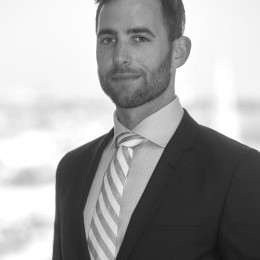 Joeri Klein
General Counsel Netherlands
Deminor
Joeri Klein, has worked at Deminor for over 13 years and is responsible for collective securities litigation and settlements in the Netherlands in addition to taking an active role on various pending Danish securities cases. He was involved in various successful collective actions and subsequent settlement in the Netherlands, including the Imtech settlement, the Fortis/Ageas WCAM settlement and the recent Steinhoff settlement. Joeri is also responsible for the Madoff Victim Fund claim filing project in the US, concerning in excess of 4,000 clients, whilst also being involved in the pending legal proceedings against Danske Bank and OW Bunker in Denmark.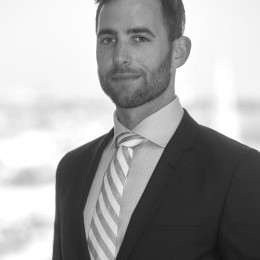 Joeri Klein General Counsel Netherlands
Deminor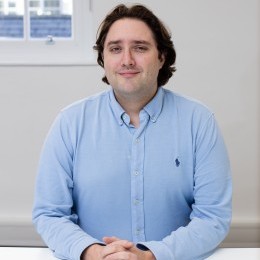 Tom Goodhead
Global Managing Partner & CEO
Pogust Goodhead
Since being called to the Bar in 2010, Tom has dedicated his career to representing the interests of individuals from all around the world in litigation against some of the world's most powerful companies.
He is currently litigating two of the largest group litigations in UK legal history (claims against BHP and Volkswagen) and over the course of his career has successfully recovered tens of millions of pounds in settlements and verdicts.
Passionate about business and human rights, Tom believes that whilst capitalism is the world's most powerful tool to lift people out of poverty, transnational corporations must be held to account for violations of the environmental, social and competitive orders.
Tom has a love for the country of Brazil and its people, having initiated the Fundão Dam Litigation and travelling to Brazil numerous times over the past three years. He finds the state of Minas Gerais, with its landscape scattered with the scars of the extractive industries, reminiscent of his upbringing at the foot of the SIrhowy Valley in Pontymister, Wales.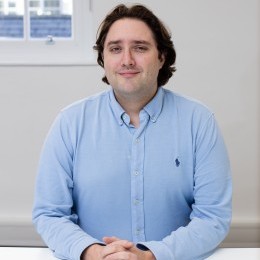 Tom Goodhead Global Managing Partner & CEO
Pogust Goodhead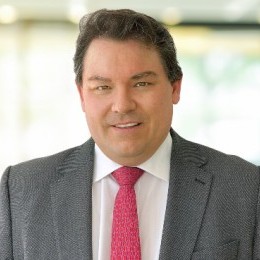 Dr. Peter Davis
Principal
Brattle
Dr. Peter Davis is a Principal and Leader of the European Antitrust & Competition practice at The Brattle Group. He is an expert on competition damages actions, mergers and acquisitions, cartels, and market investigations; and is a former Deputy Chairman of the UK Competition Commission (CC), now a part of the UK Competition and Markets Authority (CMA).
Dr. Davis has provided written or oral testimony in matters before the UK Competition Appeal Tribunal, the High Court of England and Wales, the Directorate-General for Competition, the CMA, the CC, the Office of Fair Trading, the Financial Conduct Authority, and the Competition Commission of South Africa.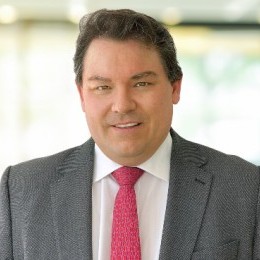 Dr. Peter Davis Principal
Brattle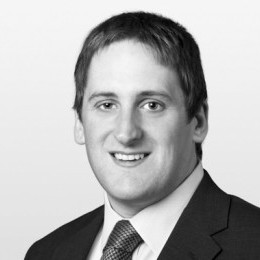 Andrew Leitch
Senior Associate
BCLP
Andrew specialises in competition litigation, having acted for both claimants and defendants in disputes arising out of price fixing cartels, in addition to advising on litigation concerning abuse of dominant positions in marketplaces. Andrew has experience of litigating disputes in various courts in the U.K., including the High Court of Justice, the Competition Appeal Tribunal and the Court of Appeal. He has advised clients in a range of regulated and non-regulated industry sectors, including industrial manufacturers, financial institutions and technology companies. Andrew also has experience in commercial litigation, including disputes involving complex financial products.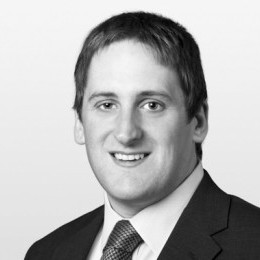 Andrew Leitch Senior Associate
BCLP
Day 2 Speakers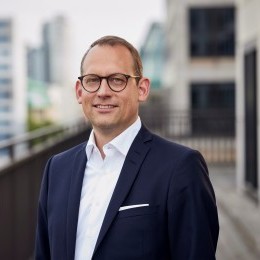 Dr. Henner Schläfke
Partner, Head of Class & Mass Action Defense
Noerr (Germany)
Dr Henner Schlaefke heads Noerr's class and mass action defense practice group. Henner has extensive practical experience as a trial lawyer representing national and international clients in litigation before German courts. Henner specializes in competition damages litigation and is defending clients against follow-on claims in high-profile cases including collective actions. He is also experienced in setting up structured projects for companies claiming competition damages. His practice covers a wide range of industries with a special focus on retail, banking, automotive and consumer goods. Apart from this, Henner is an expert in banking and capital investment law and represents credit institutions in mass, collective and principle proceedings.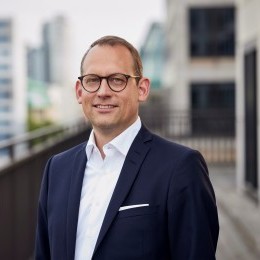 Dr. Henner Schläfke Partner, Head of Class & Mass Action Defense
Noerr (Germany)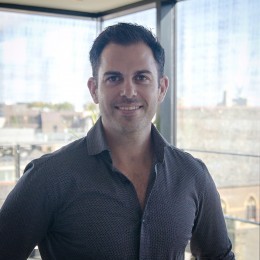 Peter Janes
Founder and CEO
Shieldpay
Peter is the Founder and CEO of Shieldpay, a cloud based, B2B payments business.
Founded in 2016 and launched in 2018, Shieldpay is disrupting payment processing in B2B sectors which previously could only offer a very archaic and expensive process to hold and disburse funds, coupled with a very poor user experience. The Shieldpay solution combines best in class digital customer verification, global escrow banking network, and mass disbursement functionality to be the payment processor of choice for large industry sectors that really struggle with high value, complex payments such as real estate, legal services and supply chain.
Shieldpay is now trusted by 40% of the top 100 UK law firms, entities such as White & Case, Shoosmiths and Macfarlanes and has processed $5 billion of payments for customers all over the globe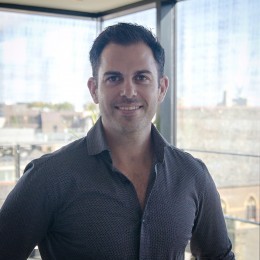 Peter Janes Founder and CEO
Shieldpay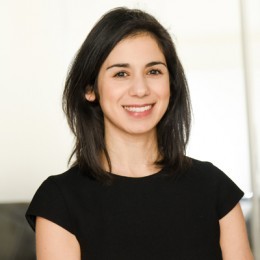 Wessen Jazrawi
Partner
Hausfeld
Wessen practises in both the competition and human rights and environmental departments of Hausfeld & Co LLP. She has acted for a group of international retailers against MasterCard & VISA in relation to multilateral interchange fees, and was part of the team who filed collective proceedings against Qualcomm on behalf of the Consumers' Association in the Competition Appeal Tribunal, which has now been certified. Previously at Hausfeld, she advised a group of multinational companies on claims in relation to the marine hose cartel. She is currently leading on a number of other competition claims and is building another collective. In the human rights & environmental sphere, she recently filed a judicial review in respect of the Government's failure to put in place policies and plans to enable us to meet the Sixth Carbon Budget, which has been granted permission.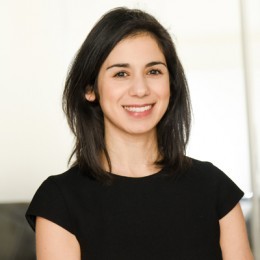 Wessen Jazrawi Partner
Hausfeld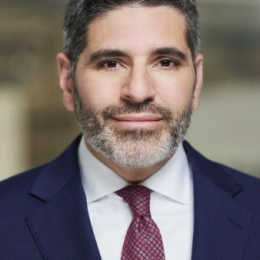 Jeremy A. Lieberman
Managing Partner
Pomerantz (US)
Jeremy A. Lieberman is Pomerantz's Managing Partner. He became associated with the Firm in August 2004 and was elevated to Partner in January 2010. The Legal 500, in honoring Jeremy as a Leading Lawyer and Pomerantz as a 2021 Tier 1 Plaintiffs Securities Law Firm, stated that "Jeremy Lieberman is super impressive – a formidable adversary for any defense firm." Among the client testimonials posted on The Legal 500's website: "Jeremy Lieberman led the case for us with remarkable and unrelenting energy and aggression. He made a number of excellent strategic decisions which boosted our recovery." Lawdragon named Jeremy among the 2021 Leading 500 Lawyers in the United States. Super Lawyers® named him among the Top 100 Lawyers in the New York Metro area in 2021. The Pomerantz team that Jeremy leads was named a 2018 Securities Practice Group of the Year.
Jeremy led the securities class action litigation In re Petrobras Securities Litigation, which arose from a multi-billion-dollar kickback and bribery scheme involving Brazil's largest oil company, Petróleo Brasileiro S.A. – Petrobras, in which Pomerantz was sole Lead Counsel. In January and February 2018, Jeremy achieved a historic $3 billion settlement for the Class.
Jeremy is a frequent lecturer worldwide regarding current corporate governance and securities litigation issues.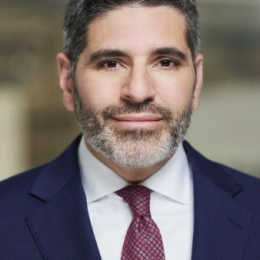 Jeremy A. Lieberman Managing Partner
Pomerantz (US)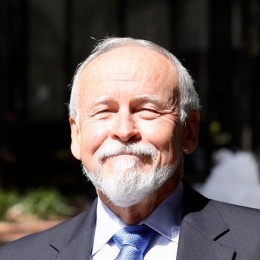 John Yanchunis
Attorney
Morgan & Morgan (US)
John A. Yanchunis leads the Class Action Department of Morgan & Morgan. Mr. Yanchunis' practice— which began after completing a two-year clerkship with United States District Judge Carl O. Bue, Jr., Southern District of Texas—has concentrated on complex litigation and spans over 40 years, including class actions for over two-thirds of that time. Mr. Yanchunis served also as lead counsel for the insurance regulator for the state of Florida during the state's investigation of the insurance industry for bidding rigging , price fixing and undisclosed compensation in the sale of insurance in the state. He has been continuously recognized as a Florida Super Lawyer. His work in the area of privacy began in 1999 with the filing of the Doubleclick class action , and since that time , he has held leadership positions in most of the largest data breach cases to date, including Yahoo, Equifax, Capital One , Google, Home Depot and Target. He has been recognized by Law360 as an MVP in the cybersecurity practice area, and in 2020 he was awarded the Daily Business Review's Attorney of the Year award for the state of Florida for his work in the privacy and cybersecurity. He is a frequent lecturer nationally and internationally on the topics of privacy and cybersecurity.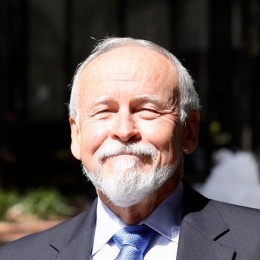 John Yanchunis Attorney
Morgan & Morgan (US)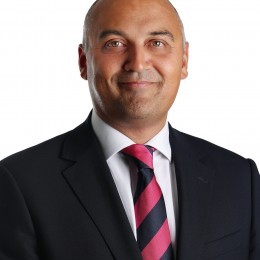 Mark Kenkre
Partner
Keller Postman
Mark is a leading commercial disputes lawyer specialising in complex and commercially sensitive disputes involving fraud. Mark leads the Investment Fraud and Mis-selling team at Keller Postman.
Mark joined Keller Postman in 2021 from another international law firm where he led the Fraud and Investigations practice. His expertise is centred on bringing claims based on allegations of fraud both in the UK and beyond. Mark has significant experience of tracing and recovering the proceeds of fraud on behalf of claimants. He regularly acts in cases involving emergency injunctive relief such as freezing injunctions and search and seizure orders. Much of Mark's work has an international element, and Mark is used to co-ordinating litigation in a number of different jurisdictions.
Mark has a deep understanding and extensive experience in acting in complex multi-claimant and multi-jurisdictional disputes as well as considerable experience of litigation solutions such as litigation funding and after the event (ATE) insurance.
Mark has been ranked in Chambers & Partners since 2006. The publication has described him as "a smart litigator who thinks strategically" with reference to his deep expertise on fraud claims which often require extensive multi-jurisdictional coordination.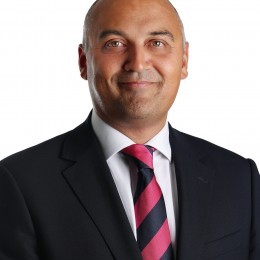 Mark Kenkre Partner
Keller Postman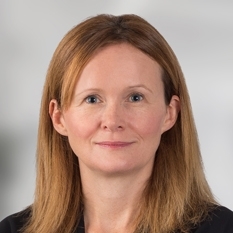 Maxine Mossman
Partner
Clifford Chance
Maxine Mossman is a partner in the Litigation group at Clifford Chance in London. She has extensive experience in complex commercial and corporate litigation, large-scale litigation and class actions/group litigation, high net worth disputes and fund-related matters. Her clients include financial institutions, corporates, private equity funds, trustees and high net worth individuals. Maxine's current work includes defending News Group in the phone hacking litigation, which is managed litigation in the English Chancery Division, and representing a client in respect of a purported CPR 19.6 representative action in the Commercial Court.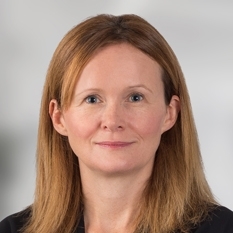 Maxine Mossman Partner
Clifford Chance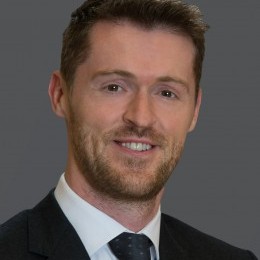 James Whitaker
Partner, and Co-Lead of Global ESG Practice Group
Mayer Brown International LLP (UK)
James Whitaker is a London-based partner in the Litigation & Dispute Resolution practice of Mayer Brown, where he acts in complex commercial disputes across a range of industry sectors. James is a founding member of, and co-leads, Mayer Brown's global Environmental, Social and Governance (ESG) Practice Group, and is also a key contact point for the London collective litigation practice. Much of James' work is focused on emerging climate- and other ESG-related risks and exposures. James is dual-qualified in England and Wales, and California.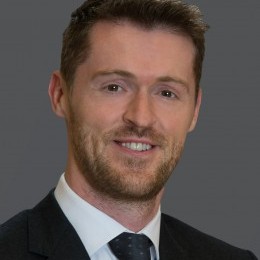 James Whitaker Partner, and Co-Lead of Global ESG Practice Group
Mayer Brown International LLP (UK)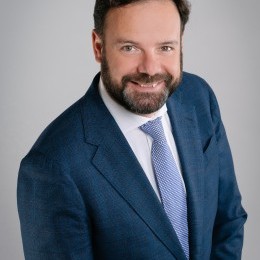 Koen Rutten
Partner
Finch Dispute Resolution (The Netherlands)
Koen Rutten is one of the founding partners of Finch Dispute Resolution. He is a corporate and financial litigation specialist. Koen has extensive practical experience acting in class actions and collective claims before the Dutch courts. He acts mainly on the plaintiff side. Koen specializes in securities litigation and is acting on behalf of investors in high-profile cases including class actions. He specializes in antitrust cases, but also in consumer related matter. His work covers all industries, but mainly his focus is on banking, telecom and the energy. He advises litigation funders worldwide on the funding of class actions in the Netherlands and is involved in setting up foundation structures to facilitate such class actions or collective claims.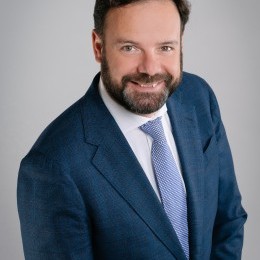 Koen Rutten Partner
Finch Dispute Resolution (The Netherlands)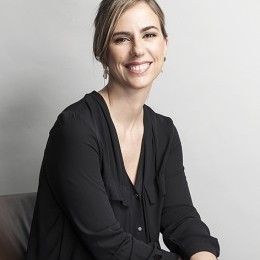 Sofia Vaz Sampaio
Partner
MLGTS (Portugal)
Sofia Vaz Sampaio
Partner
Morais Leitão
Sofia Vaz Sampaio is a partner and head of a team in the litigation and arbitration department of Morais Leitão.
Sofia has been involved throughout the years in some of the most high-profile commercial and civil judicial and arbitration cases in Portugal, in a variety of sectors, such as banking, auditing, construction, energy, food and beverage. In the last few years Sofia has specifically played a pivotal role in several proceedings initiated in the wake of the Banco Espírito Santo resolution and in recent high-value class actions, where she works closely with the competition department within the firm.
Sofia teaches in postgraduate studies in Arbitration and Civil Procedural Law and is a regular speaker at conferences.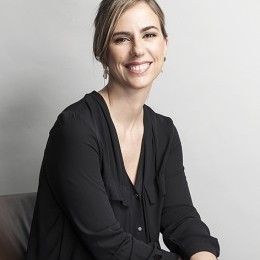 Sofia Vaz Sampaio Partner
MLGTS (Portugal)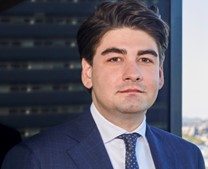 Raimond Dufour
Senior Associate
Pels Rijcken (The Netherlands)
Raimond Dufour has been with Pels Rijcken's Dispute Resolution department (ranked band 1 and tier 1 by Chambers and Legal 500, respectively) for the past ten years. Raimond specialises in private international law and has extensive experience with class actions and group actions in cross-border disputes.
As defence counsel, Raimond litigates in complex and high-profile cases on, for example, diesel engine emissions, securities, interest rate benchmarks (e.g. LIBOR) and G10 currencies (Forex). He frequently works with clients that operate on a multi-jurisdictional scale.
Clients describe him as "a very impressive senior associate and one to watch for the future. He is clearly very bright, client-oriented and thinks strategically and commercially." (Legal 500, 2021). This year, Raimond was recognised by Legal 500 as "rising star".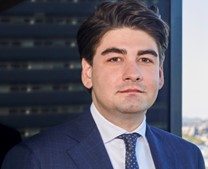 Raimond Dufour Senior Associate
Pels Rijcken (The Netherlands)
Jeremy Sher
Partner, International Co-Head of Global Class Actions Group
DLA Piper
Jeremy Sher is an international disputes lawyer. His experience spans litigation, arbitration and regulatory and compliance issues. His work frequently has a cross-border element or reputational implications. He is International Co-Head of our Global Class Actions Group. Jeremy has extensive experience coordinating global class action defence strategies across Europe, North America and Australia. He has defended class actions relating to consumer protection, securities, corporate governance, product liability, climate change, environmental protection, data protection and cyber-security, employment status and competition follow-on damages.
Jeremy Sher Partner, International Co-Head of Global Class Actions Group
DLA Piper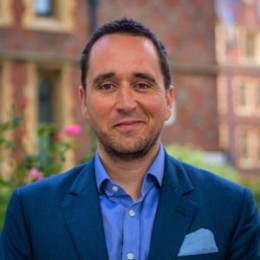 Giles Kenningham
Founder
Trafalgar Strategy
Giles Kenningham MBE is a former Head of Press at Number 10 Downing Street and spokesman to the Prime Minister. He was the Director of Communications for the Conservative Party's general election win in 2015 leading a team of 40 people. Prior to this he was a special adviser/ press secretary to the Secretary of State for Communities, Local Government and Housing.
He started his career as a journalist in national radio reporting on business and consumer issues for a variety of stations including Classic and Magic FM. He is a former ITV News producer having worked for 3 years on their three main flagship programmes.
Giles regularly appears as a political and media commentator on BBC, Sky & CNN. He also writes for a variety of national publications including the Times and Spectator.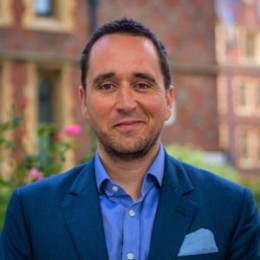 Giles Kenningham Founder
Trafalgar Strategy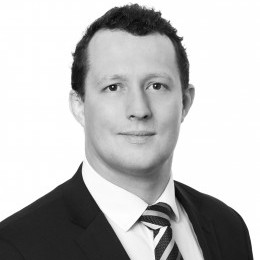 Andrew Poulton
Counsel
Linklaters
Andrew Poulton – Counsel, Class Actions and Global Disputes, Linklaters LLP
Andrew is a global disputes lawyer specialising in high stakes and crisis litigation, including funded group and class actions for major international organisations. His work frequently has a cross-border element or involves significant reputational or commercial risk.
Andrew's client base includes major FTSE100 companies and other high value enterprises, including those operating globally in the private credit and equity markets. Andrew is known for his skill for dealing with complex, confidential and sensitive disputes and is trusted by clients to find practical solutions to business-critical issues.
Andrew's recent class action and group litigation experience includes defending a number of listed organisations against securities class actions in the US and UK concerning market disclosures, acting for major private credit groups in defence of group litigation proceedings in the UK concerning consumer financial products, and acting for a number of large investment banks in defence of funded claims brought by a range of former institutional clients.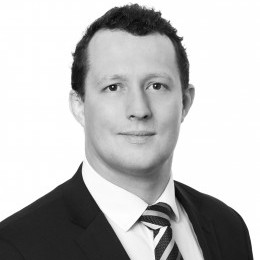 Andrew Poulton Counsel
Linklaters
Jennifer Miles
Partner
Eversheds Sutherland
Jennifer is a partner in the Litigation and Dispute Management Team at Eversheds Sutherland. She handles a broad range of complex disputes and investigations for clients in the financial and professional services sectors. Jennifer recently defended an international bank in the Ingenious Litigation, a funded group action involving over 350 claimants which featured in The Lawyer's top 20 cases for 2022, and is noted for her work on group claims in Legal 500.
Jennifer Miles Partner
Eversheds Sutherland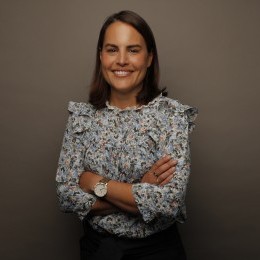 Lara Melrose
Litigation Finance Portfolio Advisor
Orchard Global
Lara joined Orchard in January 2020 as a Litigation Finance Portfolio Advisor and works on all aspects of the litigation finance business from deal origination, due diligence, deal execution and investment monitoring.
Lara joined Orchard from Mishcon de Reya LLP where she was a Managing Associate in their litigation practice. Whilst at Mishcon, Lara focused on collective actions, including the ground breaking Lloyd v Google representative claim, multi-party claims and complex commercial litigation and she also has experience of fraud disputes, shareholder disputes and international arbitration.
Lara previously worked in the Commercial Litigation department at Addleshaw Goddard and started her career at Freshfields Brukhaus Deringer LLP where she worked in the London and New York offices. Lara also spent time on secondment to Sainsbury's where she managed a portfolio of disputes. Lara is an English qualified Solicitor of England & Wales and received her BA in Law with French from the University of Nottingham prior to completing her legal studies at Nottingham law school.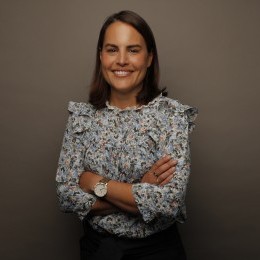 Lara Melrose Litigation Finance Portfolio Advisor
Orchard Global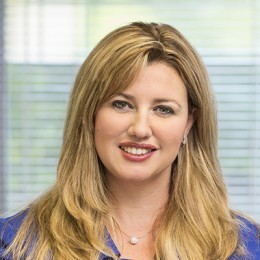 Lauren McGeever
Vice President, Class Action and Mass Tort Solutions
Epiq (US)
Lauren McGeever is a NY based Vice President for Epiq Class Action and Mass Tort Solutions in the US and abroad. Lauren is responsible for developing customized solutions for clients' unique project demands. She provides consultative advice for all aspects of class action and mass tort administration, including notice planning, claims administration, lien resolution and disbursements.
CASE EXPERIENCE
Lauren has vast industry experience as a consultant, from managing complex class action and mass tort settlement administrations, as well as a paralegal with a focus on class actions and mass torts. Lauren is also responsible for Epiq's international efforts, broadening our claims administration efforts in Europe and Australia.
Representative cases include:
· In re Capital One Data Breach Litigation
· In re Premera Data Breach Litigation
· Merricks v MasterCard (UK)
· Which? v Qualcomm (UK)
· Kent v Apple, Inc. (UK)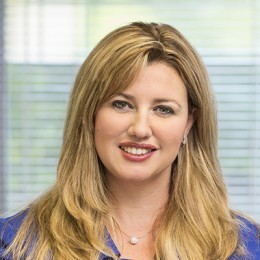 Lauren McGeever Vice President, Class Action and Mass Tort Solutions
Epiq (US)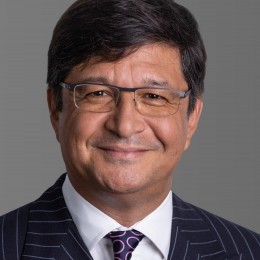 Nik Yeo
Barrister
Fountain Court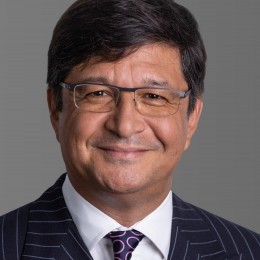 Nik Yeo Barrister
Fountain Court