India Disputes Mumbai
1&2 December 2023 - In Person | Sofitel Mumbai BKC
Advisory Board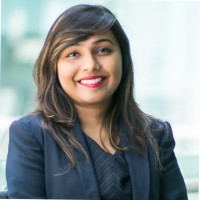 Sushmita Gandhi
Partner
IndusLaw (India)
Sushmita has 15 years of extensive experience of handling a variety of commercial disputes including insolvency & restructuring matters and arbitrations including construction contracts arbitrations. She has advised lenders, borrowers, advisors and other intermediaries in complex local and cross-border financing transactions across major debt financing disciplines.

Sushmita has handled a number of domestic and international arbitrations, representing clients in institutional arbitrations in India and abroad and she has also advised on corporate and commercial disputes, appearing before a variety of forums, courts and tribunals. In particular, she has expertise in handling proceedings against some of the biggest debt defaulters in India. Sushmita has extensive experience in insolvency litigation and does a lot of advisory work relating to the Insolvency and Bankruptcy Code.

Sushmita has been enlisted as a Recommended Lawyer by Legal500 Asia Pacific edition, 2022 in the field of Litigation, white collar crimes and Insolvency and Bankruptcy. She was recognized as one of the top individual lawyers in the field of Arbitration and Insolvency and Bankruptcy in the very first edition of Forbes-Legiquest Legal Powerlist 2020. LexTalk World Forum awarded Sushmita the "Top 50 legal Falcons" in 2020. Sushmita has also been nominated by RSG for its "EmergingLeader50" 2019. She regularly features in client recommendations given to several legal research journals such as Legal500, ALB, IFLR and RSG. Sushmita has authored articles and publications on the Insolvency and Bankruptcy Code, Arbitration and Conciliation Act, Banking laws etc. which are published by leading journals such as India Business Law Journal, SCC Online; Manupatra and Mondaq. She is a regular speaker on the subject at various events and summit and her views on various legal issues are often published in leading newspapers.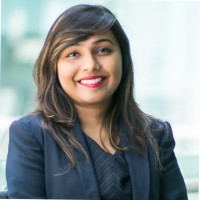 Sushmita Gandhi Partner
IndusLaw (India)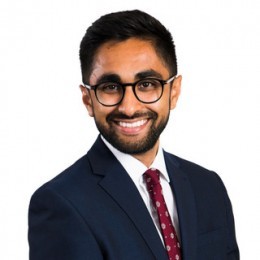 Prashan Patel
Partner
Grant Thornton
I am a director in our insolvency and asset recovery team dealing with contentious assignments. I specialise in global asset tracing, recovery, and enforcement, where I use insolvency and civil procedures as powerful tools to recover hidden and misappropriated assets to maximise financial recoveries for stakeholders.
My work typically involves multiple onshore/offshore insolvency appointments – liquidations, bankruptcies, and receiverships – where I coordinate enforcement and asset recovery strategy across multiple jurisdictions, including India, the Middle East, the UK, Asia, the Caribbean, Europe, the Offshore Financial Centres, and the US.
I have extensive experience working with Indian and Middle Eastern financial institutions, corporates, and lawyers, in enforcing non-performing loans, judgments, and arbitration awards. I often act on a contingent basis where I share the costs and rewards of recovery.
I have recently been working with Grant Thornton India to help grow and develop its asset recovery and insolvency business in light of recent legislative changes in India. The recovery of assets related to Indian fraud or bad debts outside of the jurisdiction is a particular interest and focus.
Outside of work, I enjoy reading, hiking and spending time outdoors.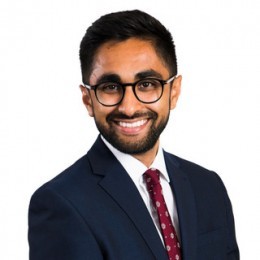 Prashan Patel Partner
Grant Thornton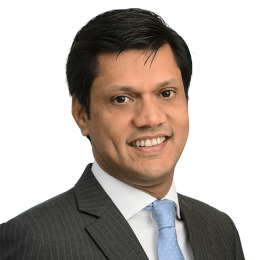 Ritin Rai SA
Senior Advocate of the Supreme Court of India
7 KBW (Door Tenant)
Admitted
1995 India; 1999 New York
Designated a Senior Advocate by the Supreme Court of India – March 2019
Ritin started his career in 1998 as an Associate in the Business Practice Group of Jones Day in its Cleveland office before relocating to India to practice corporate law. He transitioned to a disputes practice in 2004 when he joined the Chambers of Ashok H. Desai, a Senior Advocate and formerly Attorney General for India. Ritin has been designated a Senior Advocate by the Supreme Court of India in 2019.
Ritin brings his experience as a corporate lawyer to bear on a variety of commercial and regulatory disputes, including in company, competition, insolvency and telecommunications law. His practice spans appearances in the Supreme Court of India, the High Court of Delhi, the commercial tribunals situate in Delhi and before arbitral tribunals.
Ritin accepts instructions to appear both as counsel and as arbitrator in arbitral disputes, and as an Indian law expert in courts or forums outside India. Ritin is on SIAC's panel of arbitrators. He is a member of the ICC India Arbitration Group and the India Rapporteur for the 3rd Edition of the "ICC Guide to National Procedures for Recognition and Enforcement of Awards under the New York Convention".
Ritin also teaches a course on the practice of commercial disputes at the Jindal Global Law School where he has been appointed Honorary Adjunct Professor of Law and Distinguished Professor of Legal Practice.
(India)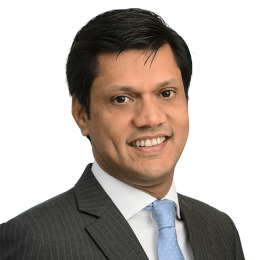 Ritin Rai SA Senior Advocate of the Supreme Court of India
7 KBW (Door Tenant)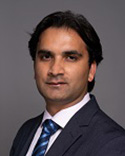 Priyank Srivastava
Director
Duane Morris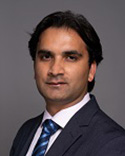 Priyank Srivastava Director
Duane Morris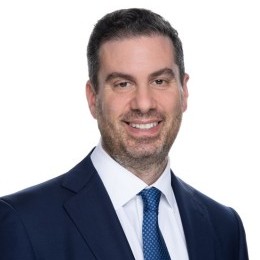 Marc Keidan
Partner
Keidan Harrison
Marc co-founded specialist London-based disputes and insolvency law firm Keidan Harrison LLP in May 2020, having previously co-founded successful disputes boutique Cooke, Young & Keidan LLP back in 2009. He started his career at international law firm Simmons & Simmons and has over two decades of international disputes experience. He is recognised by the leading legal directories as being one of the UK's top disputes lawyers, Chambers & Partners describes him as "a great strategist", and the latest edition of The Legal 500 says he is ''an exceptionally dedicated, inventive lawyer'', with previous editions describing him as "a no-nonsense lawyer who gets results for his clients" who has a "willingness to get stuck into difficult fights".
Marc leads Keidan Harrison's India-disputes team and has worked on substantial cross-border India-related cases for many years, acting for Indian nigh net worth individuals and corporates including (successfully) in a notable and widely reported case for IIFC UK. He visits India at least annually to see clients, friends and colleagues, and has since 2019 been active in initiating and helping to arrange India-disputes related conferences in London.
Marc advises on high value commercial and financial litigation and international arbitration across a range of industry sectors (including financial and professional, IT/tech, commercial property, manufacturing, mining and commodities). His expertise includes commercial agency and joint venture disputes, civil fraud and asset tracing cases, as well as partnership/LLP, shareholder and corporate disputes. He is experienced in bringing and defending claims for interim relief, including worldwide asset freezing injunctions.
Marc's international arbitration work includes substantial cases across a range of industry sectors, including energy, mining and other commodities, as well as bringing and defending challenges to arbitration awards in the English Court (under ss68 and 69 of the Arbitration Act 1996).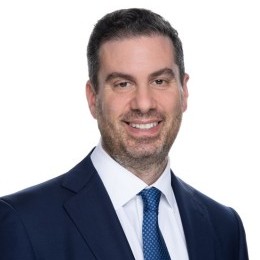 Marc Keidan Partner
Keidan Harrison
Featured Speakers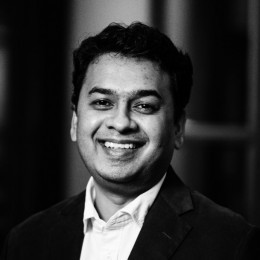 Prashant Mara
Managing Partner
BTG Legal (India)
Prashant Mara is a commercial and regulatory lawyer specializing in investigations and dispute resolution. He heads the disputes and business crime team at BTG Legal and has been helping clients manage risk and protect their interests for close to 20 years. His clients are from across a range of sectors including technology, energy, defence, automotive, aviation, industrials, pharma, and chemicals.
Prashant works closely with in-house counsel and business teams to understand risks and plan for dispute resolution that is most efficacious and efficient for his clients. His particular specialization in foreign investment-related disputes, technology (including cybercrime) and engineering disputes, public procurement, and white-collar crime enable him to advise his clients on both civil and criminal defence/prosecution. Further, he spends a lot of his time providing board-level compliance and crisis response advice including dispute management and acting as the interface between his clients and the regulator.
Prashant was previously co-head of the India Group at Osborne Clarke in London and Cologne and prior to that ran the India desk of a Franco-American firm in Paris. He started his career as in-house counsel in Infosys and managed their European legal operations. Prashant is qualified to practice in India and read law at the National Law School of India University, Bangalore.
(India)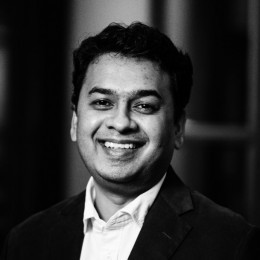 Prashant Mara Managing Partner
BTG Legal (India)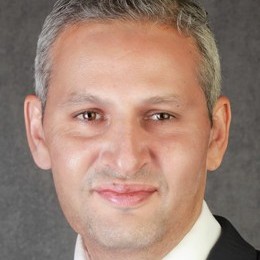 Zarir Bharucha
Managing Partner
ZBA Advocates & Solicitors (India)
Zarir, a third-generation lawyer is a leading dispute resolution professional in India, with over 20 years' experience and previously worked at magic circle firm, Linklaters in London. Zarir has acted in a number of ground breaking cases in the Bombay High Court and Supreme Court of India and regularly litigates international disputes in courts and tribunals throughout India. Zarir is also nominated by the LCIA as an arbitrator on India related disputes and has frequently given expert evidence in foreign arbitration and before courts outside India. Ranked in Band 1 in Chambers & Partners and Legal 500.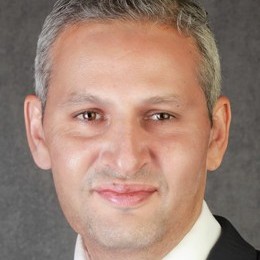 Zarir Bharucha Managing Partner
ZBA Advocates & Solicitors (India)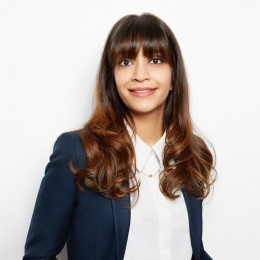 Srishti Jain
Managing Associate
Keidan Harrison
Srishti is a commercial disputes lawyer with a focus on international arbitration. Srishti has a particular interest in and focus on India-related disputes and she continues to develop and maintain connections in the region.
Srishti's practice focuses on complex, cross-border, high-value commercial disputes including both litigation and international arbitration. Srishti has considerable experience in advising clients (both corporates and high net worth individuals) globally on contractual and shareholder/joint venture disputes, fraud and asset tracing matters, insolvency issues, interim relief applications, jurisdictional matters and enforcement actions. She has acted as counsel for multinational clients in commercial disputes before various courts and tribunals in India and the US as well as in ad hoc and institutional arbitrations under various arbitral rules (including the ICC, SIAC, LCIA and UNCITRAL rules). In addition, Srishti has substantial experience in advising and representing investors and states in investment treaty arbitrations under the ICSID rules.
Srishti's experience spans a number of sectors, including banking, mining, oil and gas, energy, telecommunications, construction and infrastructure, pharmaceuticals and hospitality. Her work has included disputes across various jurisdictions, including Africa, India, Singapore, Turkey, South Korea, Middle East, England and the Americas.
Srishti is also experienced in ADR, including both mediations and without prejudice negotiations. Prior to joining Keidan Harrison LLP, Srishti worked at the London office of LALIVE, Debevoise & Plimpton and Three Crowns. Before moving to London in 2017, she was a disputes associate at Trilegal, a leading law firm in India and Stokes Wagner, a boutique disputes firm in New York. She is admitted to practice in England & Wales, New York and India.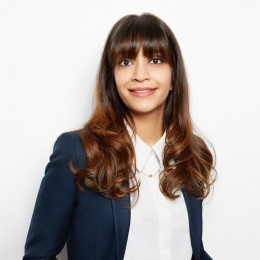 Srishti Jain Managing Associate
Keidan Harrison
Sameer Abhyankar
Partner
Innovatus Law (India)
Sameer Abhyankar Partner
Innovatus Law (India)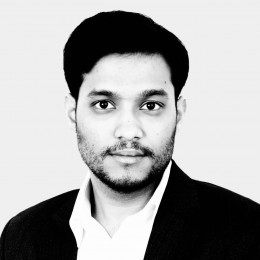 Prateek Bagaria
Partner
Singularity Legal (India, UAE & Singapore)
Prateek Bagaria is a specialist practitioner in international disputes.
He brings forth over a decade of experience in complex commercial cross-border disputes with strong focus on international arbitration, complex litigation, white-collar crime litigation, global enforcement and recovery.
He also represents athletes & sports federations in matters of anti doping and other disputes. Legal 500 describes him as "responsive and dynamic" and "a very driven individual and a good lawyer who handles clients well".
He is licensed to plead before the courts in India and Dubai International Financial Centre (DIFC). A prominent speaker across leading forums and a sought after advisor & thought leader in matters across the globe, his robust legal knowledge coupled with a unique approach to problem solving continues to be recognized widely.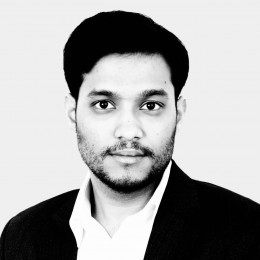 Prateek Bagaria Partner
Singularity Legal (India, UAE & Singapore)