HNW Divorce Litigation - 3rd Annual Flagship Conference
The Royal Horseguards Hotel & One Whitehall Place, London, SW1A 2HD
In-person | 23rd November 2023
Returning for its 3rd year, this is the flagship event for the HNW Divorce community bringing you unique perspectives unobtainable elsewhere
We look forward to welcoming you tomorrow - Registration opens at 9.00am with the conference starting promptly at 9.30am
Co-Chairs: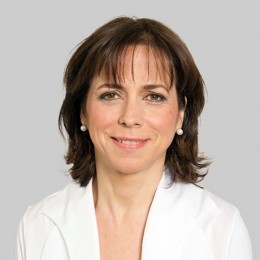 Jane Keir
Partner
Kingsley Napley
Jane Keir is a partner in the family and divorce team. Described as a "class act" by her peers and colleagues alike, she is "absolutely dedicated to getting the job done for her clients many of whom are high profile or international".
Jane acts for equal numbers of men and women and many of her clients come from across the country and abroad, as well as London. Much of her work involves an international element and she enjoys working with other lawyers, accountants, actuaries, financial advisers, wealth managers and investigators in order to provide a thorough and comprehensive service to her clients. In addition, she has immediate recourse to all the other leading teams at Kingsley Napley LLP, including Private Client, Immigration and Real Estate.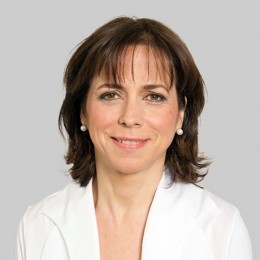 Jane Keir Partner
Kingsley Napley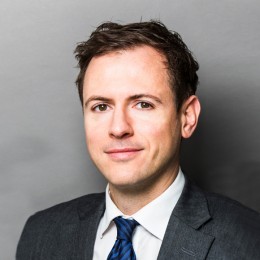 Jonathan Hilliard KC
Barrister
Wilberforce Chambers
Jonathan has a broad trusts and commercial practice. Much of his time is spent on private, pension and other commercial trust disputes and fraud disputes, both on and offshore. His litigation often takes him into other areas of law, and he has significant experience of cases with family, regulatory, insolvency and public law elements. He also has a significant advisory practice across this spectrum of work.
He very much enjoys the challenge of breaking down complex issues into simple, clear points and the advocacy involved in litigation, both oral and written.
Jonathan was shortlisted for 'Chancery Silk of the Year' at the Chambers & Partners UK Bar Awards 2021 and at the Legal 500 Awards 2023.
He was appointed a Deputy High Court Judge in 2021.
He is consistently ranked in the directories for trusts (private and pension), matrimonial: trusts, offshore, civil fraud, traditional chancery and high-net-worth work (Chambers and Partners) and offshore, pensions and private client (The Legal 500).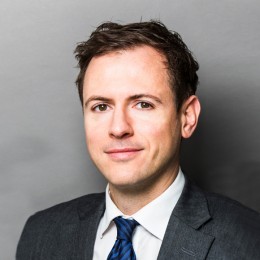 Jonathan Hilliard KC Barrister
Wilberforce Chambers
Keynote Speaker: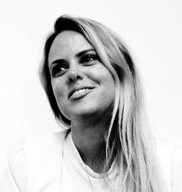 Cecilie Fjellhøy
Founder Action : Reaction Foundation
Victim Tinder Swindler
Speaker and spokesperson on fraud detection and prevention. Here to change the narrative of what a fraud victim is and how society treats them.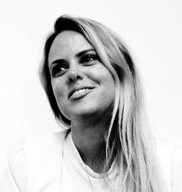 Cecilie Fjellhøy Founder Action : Reaction Foundation
Victim Tinder Swindler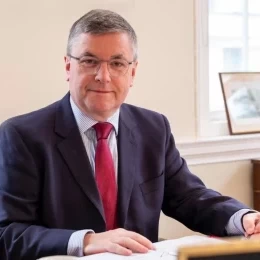 The Rt Hon Sir Robert Buckland
Consultant Litigation, Arbitration & Dispute Resolution
Payne Hicks Beach
The Rt Hon Sir Robert Buckland KBE KC MP KC is the Head of Policy and Senior Counsel. Robert joined Payne Hicks Beach in March 2023.
Sir Robert was Lord Chancellor of Great Britain for over two years and served as HM Solicitor General for nearly five years prior to that.
He has over twenty-five years' experience in practice at the Bar, both at the self-employed Bar and later as a Law Officer. As Lord Chancellor, he was responsible for landmark reforms of Sentencing Law, Domestic Abuse Law and Divorce Law in England and Wales, and has immense direct experience both as a Bill Minister and as a backbencher in the development, scrutiny and passage of legislation through Parliament, including justice, constitutional law and national security legislation. He therefore has huge experience of criminal, constitutional and public law both as practitioner and law maker.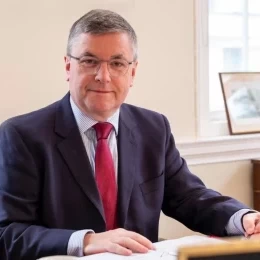 The Rt Hon Sir Robert Buckland Consultant Litigation, Arbitration & Dispute Resolution
Payne Hicks Beach
Speakers: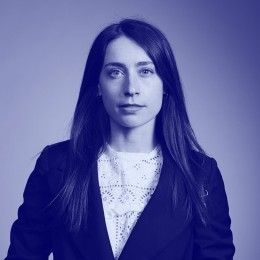 Catherine Eason
Partner
PCB Byrne
Catherine is an experienced civil litigator, working on high profile multi-jurisdiction asset recovery and fraud cases. She is also experienced working on enforcement proceedings and commercial contract claims. Catherine's clients include listed companies, nation states, as well as high-net worth individuals. She also has experience obtaining urgent injunctive relief, such as freezing and search orders, as well as applications for strike out and summary judgment.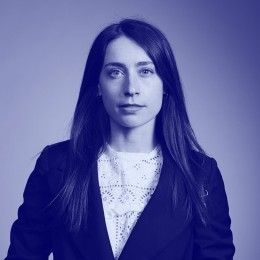 Catherine Eason Partner
PCB Byrne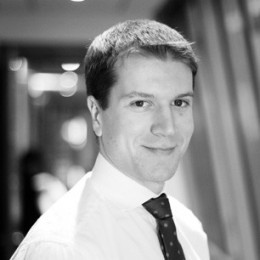 Andrew Mold KC
Barrister
Wilberforce Chambers
Andrew has significant experience of trust-related matters (both offshore and onshore) and is one of the go-to barristers for 'big money' divorce cases involving trust or company related issues. He was first instructed in the seminal case of Charman and has since acted in many of the leading cases in this area. Andrew acts for divorcing parties, trustees, companies and other third parties, whether on his own or as part of a team of advisers on the highest value and most important matrimonial cases. The 2023 edition of Chambers & Partners says that Andrew is "a real team player, he is exceptionally pleasant and really smart. He cuts through issues really quickly and is a brilliant leader", "whose advocacy is excellent" and "Andrew is a proactive silk who maintains an excellent grip throughout his cases. In court he's very calm and measured even in the fraught context of an acrimonious divorce hearing".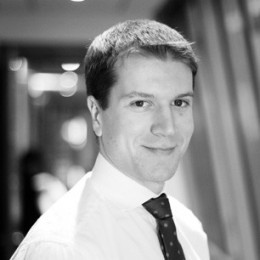 Andrew Mold KC Barrister
Wilberforce Chambers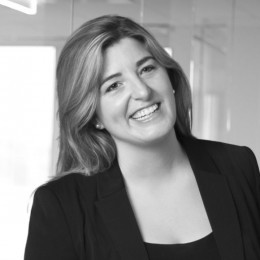 Jessica Henson
Partner
Payne Hicks Beach
Jessica is a private client partner specialising in risk and disputes in relation to trusts and estates.
Jessica has accrued extensive trust litigation experience both in England and offshore. Her cases have included both seeking and defending the removal of trustees, protectors and executors; rectification and variation of trusts; setting aside and defending trusts on the basis of sham allegations; challenging trustees' decisions and advising trustees on making decisions in contentious circumstances; challenging trustees' fees; claims for breach of fiduciary duty; and associated professional negligence proceedings against tax and legal advisors.
Equally, Jessica frequently advises on probate and estate disputes, including invalidity claims, capacity and construction issues, as well as claims under the Inheritance (Provision for Family and Dependents) Act 1975.
Jessica has also built up particular expertise in advising trustees and beneficiaries on issues of trust law in the context of divorce proceedings – both in relation to proceedings in the Family Division and in the corresponding offshore trust jurisdictions.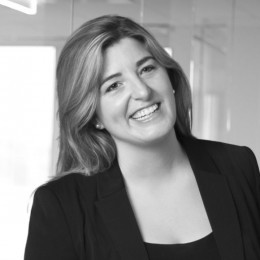 Jessica Henson Partner
Payne Hicks Beach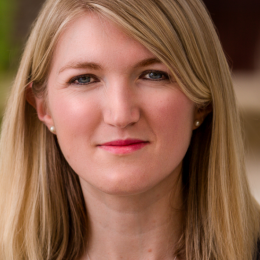 Jennifer Dickson
Partner
Withers
Jennifer is a partner in the divorce and family team at Withers, specialising in legal issues arising from the breakdown of a relationship. She is recognised as a Rising Star in the Legal 500 UK 2023 which said of her 'In an oustanding firm, she is the one to watch.' Jennifer's practice encompasses financial remedy cases (both for married couples and unmarried couples), disputes about how children should spend their time, relocation cases and prenuptial and postnuptial agreements. Many of her cases have an international dimension or involve trust interests or complex corporate structures, and clients come from many walks of life - often they are high-net worth individuals and sometimes in the public eye, wishing to stay out of in. Jennifer works with her clients sensitively and pragmatically to reach a settlment swiftly and amicably. She gives focussed no-nonsense advice, but is not afriad to fight tenaciously for her clients.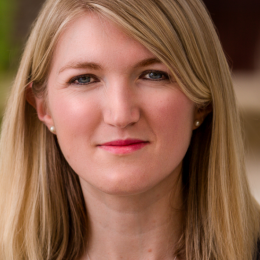 Jennifer Dickson Partner
Withers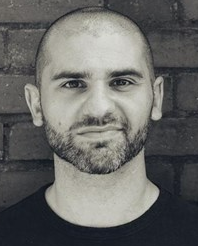 Matt Green
Blockchain Litigation Lead
Shoosmiths
Matt is the Blockchain Litigation Lead at Shoosmiths and is a lawyer specialising in Digital Assets, Technology, Blockchain and Intellectual Property.

His practice is specifically designed to service businesses utilising blockchain technology, recovering crypto assets and advising on copyright, trade marks.

Having set the precedent in common law jurisdictions worldwide that crypto assets are property in 2019 following payment of a ransom in Bitcoin (see AA v Persons Unknown Re. Bitcoin), Matt has developed proven best practices in tracing and recovering stolen or misappropriated crypto assets across multiple jurisdictions for businesses and individuals. He has built a catalogue of successful High Court decisions, freezing crypto assets via interim injunctions and securing their return.
Matt's background is in intellectual property and technology and he has advised on creation of NFTs considering copyright/ trade mark issues, for record labels to members clubs and beyond. He has also advised on trade mark disputes including against Amazon in the Court of Appeal and for Sky in the High Court, and works with clients in the technology, fast moving consumer goods, fashion, entertainment and music sectors, on commercial, intellectual property and litigation matters.
Matt is the host of "In Early- The Crypto Podcast" in which he speaks to those at the forefront of the digital assets space, telling real life stories, discussing the growth and growing pains of the industry, and exploring how blockchain technology has made an impact on people's lives.
He is featured advisor on THE CAKE, a directory for trusted Blockchain, De-Fi and NFT experts, and is a contributor to several publishers, writing on digital asset recovery, including for Bitcoin Magazine and Blockchain Industry Review.
He has also co-written two academic papers entitled "Decentralised Autonomous Organisations: The Future of Corporate Governance or an Illusion" and "NFT Legal and Regulatory Compliance: Connoisseurship and Critique", both listed on SSRN's top ten downloads.
Matt is a regulator speaker and moderator at Blockchain, Defi and NFT events, and has lectured as the University of Nottingham on the status of crypto assets as property.
He also prepared Tech UK's response to the Law Commission's call for evidence on the status of digital assets and the proposition of a third category of property, being "data objects".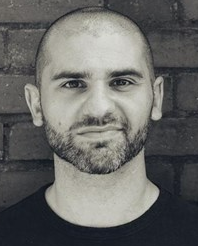 Matt Green Blockchain Litigation Lead
Shoosmiths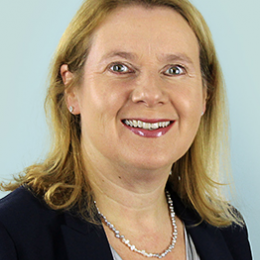 Charlotte Bradley
Partner
Kingsley Napley
Charlotte has been head of the Family team at Kingsley Napley since 2013. She specialises in all aspects of family law, particularly international issues, both in relation to finance and children. Charlotte has a reputation for cross border jurisdiction issues, particularly European and Relocation cases, and for acting for unmarried parents in Schedule 1 (financial provision) cases. She is also an accredited mediator and collaborative lawyer, working with high profile and high net worth couples keen to resolve their separation in private.
Charlotte is listed in the top ranks of the legal directories; Chambers UK, Chambers High Net Worth & Ultra High Net Worth, and Legal 500 UK. She is also Top Recommended in Spear's Family Law Index 2022. Charlotte was shortlisted as Family Law Partner of the year in 2019 in both the Family Law Awards and Chambers High Net Worth Awards.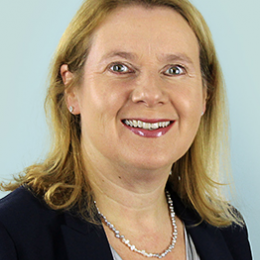 Charlotte Bradley Partner
Kingsley Napley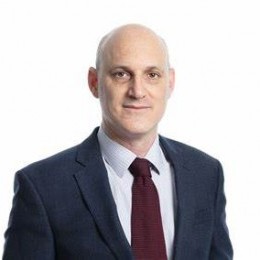 Nick Vamos
Partner and Head of Business Crime
Peters & Peters
Nick is the former Head of Special Crime and Head of Extradition at the Crown Prosecution Service, Nick has unique expertise and insight into complex, international, high-profile and sensitive criminal matters.
In Chambers and Partners 2021, Nick is described as "a brilliant lawyer who is fantastic at guiding a client through a case", and in Legal 500 2021, one client said "Nick is highly intelligent, has great charisma, is a superb strategist and has ceaseless stamina. A top lawyer for private prosecutions work
Since January 2020, Nick has represented the Post Office in the largest series of criminal appeals in UK legal history and, since August 2022, he has been advising Boris Johnson in respect of the Privileges Committee inquiry into whether the former Prime Minister misled Parliament over 'partygate'.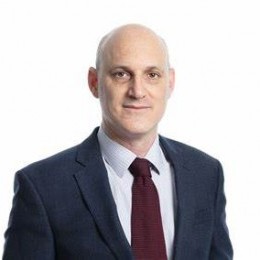 Nick Vamos Partner and Head of Business Crime
Peters & Peters
Nicola Fox
Barrister
1KBW
Nicola maintains a high calibre practice in private children law and financial work. Her financial work encompasses matrimonial finance, Schedule One, international issues and complex substantial asset cases. Her children work includes international relocation, complex disputes involving allegations of harm, mental health issues and parental alienation.
She is recommended in Chambers and Partners and the Legal 500 directories.
Prior to coming to the bar, she was a clinical psychologist working with children and a lecturer at the Institute of Psychiatry.
She is a qualified Arbitrator in finance and children cases and sits as a Deputy District Judge in the family court (financial remedy court and private law) as well as in civil cases (CFC and South Eastern Circuit). She acts as a Private FDR Judge.
Nicola Fox Barrister
1KBW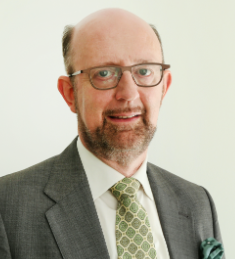 Mark Harper
Partner
Hughes Fowler Carruthers
Mark focuses on divorce and family law, in particular international cases and those involving trusts. He also deals with pre-nuptial and pre-civil partnership agreements.
Mark also acts in international children's cases, including relocation cases. His Court of Appeal case of K v K helped to shape the law on relocation. In S v S, Mark achieved relocation but also change of primary carer for the children.
Mark was ranked one of the top ten UK family lawyers in Spear's Wealth Managements' Family law index 2017, 2018, and 2019 and was described as "without doubt the best technician in London".
He was also ranked in The Lawyer's 'Hot 100 lawyers' under Family and Private Client and is listed among the Top 10 Family & Matrimonial Lawyers in Citywealth's Leaders List and Spear's Family Law Index's 'Top Flight Family Lawyers'. Mark is also listed in Tatler Address Book's Advisory as one of the leading family lawyers in their trusted network of influential and elite private client experts with "gilt-edged" expertise.
Mark is the co-author of three leading textbooks on family law: International Trust and Divorce Litigation (Third Edition), Same Sex Marriage and Civil Partnership – The New Law, and Model Letters for Family Lawyers, all published by Jordans. Sir James Munby, President of the Family Division, in a review of International Trust and Divorce Litigation said "This is a book which needs to be in the bookcase and in the briefcase of everyone involved on a divorce case with a trust element".
Mark is a regular commentator on family law issues in the press and TV, having appeared on BBC News and Radio 4's Today programme. He regularly lectures in England and in offshore jurisdictions on a broad range of family law issues, especially trusts on divorce and pre-nuptial agreements, and was the European Chapter President of the International Academy of Family Lawyers between 2014 and 2016.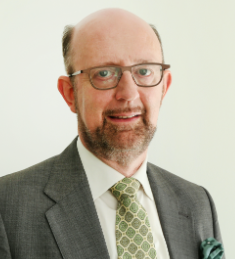 Mark Harper Partner
Hughes Fowler Carruthers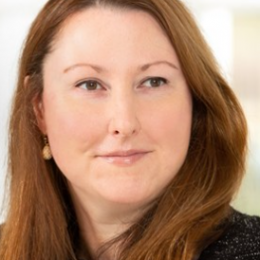 Amy Radnor
Partner
Farrer & Co
Amy Radnor is a Partner in the family team at Farrers. She has 15 years' experience representing clients in all areas of family law, ranging from highly contentious and high value financial litigation, to pre-nuptial agreements, to international, cross-border children work. On the financial side, the majority of her cases have an international element and will involve trusts and/or corporate structures. Amy has wide experience acting for intervenors and trustees who become involved in litigation between spouses, as well as advising family offices, trustees, and family members "behind the scenes" on how these issues can best be avoided for the future.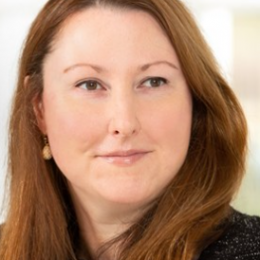 Amy Radnor Partner
Farrer & Co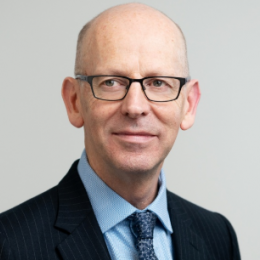 James Pirrie
Director
Family Law in Partnership
James Pirrie is a mediator, arbitrator, collaborative lawyer at FLiP, Family Law In Partnership. He has a special interest in the creation of beneficial parenting arrangement post-separation and was centrally involved in the start of Resolution's parenting after parting initiative. With Charlotte Bradley, he has completed a new update on the Schedule 1 Guide for practitioners. He has spent the last 32 years trying to improve the jurisdiction's child support system for users and practitioners and provides Resolution's children-finance accreditation, aiming to minimise his efforts by setting a paper so fiendishly hard that few would want to try it.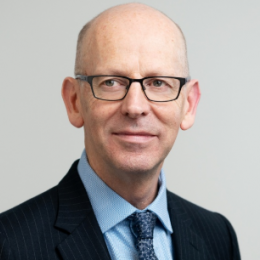 James Pirrie Director
Family Law in Partnership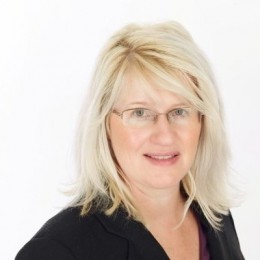 Ursula Rice
Director
Family First Solicitors
Ursula is a solicitor, a social advocate and sits as a Deputy District Judge on the southeastern circuit, predominantly at the Central Family Court. She has been working in the field of family law since 2003. She deals with complex financial matters as well as more modest cases, difficult family law work, and has an abiding interest in the development of family law around domestic abuse and how it shapes cases. Ursula is Founder and Director at Family First Solicitors and she believes in managing people as she would like to be managed. Her motto in life is "more tea, less stressing."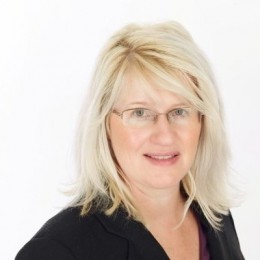 Ursula Rice Director
Family First Solicitors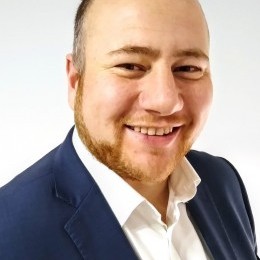 Dan Sutch
Associate Director
Grant Thornton
Dan is an Associate Director in Grant Thornton's Corporate Intelligence team and has over 12 years' experience of fraud investigations, asset tracing and digital forensics.
He focuses on applying technology to maximise the intelligence value of open-source data. This has included developing Grant Thornton UK LLP's digital asset tracing capability to drive investigation and recovery of cryptocurrencies, NFTs and other blockchain tokens.
Recent projects have involved supporting successful applications for disclosure and freezing orders, made against organised fraudsters and served on centralised exchanges, in order to effect recoveries.
Outside of crypto, Dan supports Grant Thornton's Insolvency, Forensics & Recovery teams with intelligence gathering tasks arising out of contentious insolvencies, disputes and internal investigations.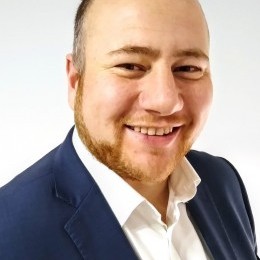 Dan Sutch Associate Director
Grant Thornton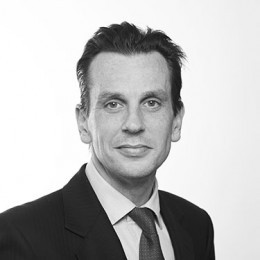 Simon Webster KC
Barrister
1 Hare Court
Simon has extensive experience of all aspects of financial remedy law having spent his entire career at 1 Hare Court. He was for a number of years a member of the select band of Star Ranked Juniors before taking silk in 2020. His practice has continued to flourish, he having appeared in a number of the recent reported cases since 2020 including G v T, Goddard-Watts, E v L, A v M and Gallagher. Simon is known particularly for his ability to master the increasingly complex financial positions of the wealthy, both in this jurisdiction and abroad, and to present cases to the court in a digestible and persuasive manner. He is highly numerate and has an invaluable grasp on most aspects of modern commercial life. He will fight his client's corner with skill and absolute determination but will not be afraid to compromise if that be in the client's interests.
Simon has appeared in the Supreme Court, Court of Appeal and with the preponderance of his work now before High Court Judges in the Family Court. He has also built up an enviable reputation as a Private FDR Judge, known for his ability to cut through cases and assist parties in reaching a settlement with early neutral evaluations. As well as court-based work, Simon continues to advise trustees of family trusts when they become involved in family disputes and to prepare pre- and post- nuptial agreements.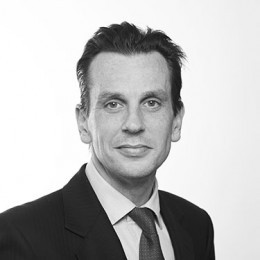 Simon Webster KC Barrister
1 Hare Court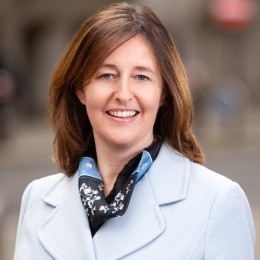 Jo Sanders
Partner
Withers
Jo is a litigation partner and leads the media and reputation team in London.
Described as 'calm and insightful' by Chambers & Partners HNW, Jo advises clients in any situation where information is at risk or where information may be misused. This may arise in the context of traditional media or social media but increasingly the information risk arises in a non-media context. This includes hacking and data theft, commercial espionage, due diligence databases and profiling, and in family or domestic disputes.
Her practice comprises all aspects of reputation and privacy law, such as libel, misuse of private information and breach of confidence, media regulatory codes, and protection from harassment. Reflecting the expansion of the global trade in information, Jo's practice has grown to include contentious data protection, including litigation over data subject access rights and data breach compensation claims.
Jo was previously a news journalist and PR adviser before becoming a media litigator.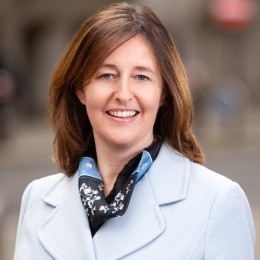 Jo Sanders Partner
Withers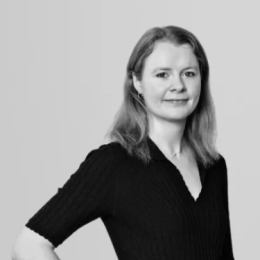 Emily Venn
Associate
Harbottle & Lewis
Emily Venn advises on all aspects of private family law, including divorce and associated jurisdictional issues, financial claims arising from relationship breakdown, nuptial agreements, and private law children matters.
Emily is committed to achieving outcomes for her clients in a sensitive and pragmatic way, whether through the court process or via alternative forms of dispute resolution. She is particularly experienced in dealing with complex financial issues often involving an international element, such as assets located offshore, or jurisdictional disputes arising from divorce.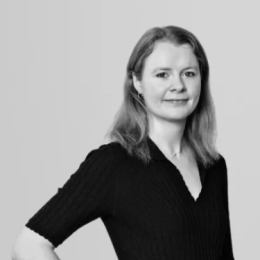 Emily Venn Associate
Harbottle & Lewis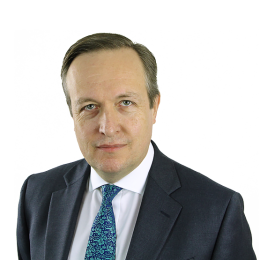 Alun Milford
Partner
Kingsley Napley
Alun is a partner in the Criminal Litigation team at Kingsley Napley and specialises in serious or complex financial crime, proceeds of crime litigation and corporate investigations. He has particular knowledge and experience of issues surrounding cross border criminal investigations, corporate crime and deferred prosecution agreements.
Since joining the firm in 2019 he has advised clients under investigation by the Serious Fraud Office, the National Crime Agency and the police on a wide range of financial crime and proceeds of crime - related matters. He has also acted as an independent legal adviser on internal investigations and, separately, helped conduct a major cross border internal investigation.
Alun joined Kingsley Napley from the public sector where, over a twenty-six year career as a government lawyer and public prosecutor, he worked in a wide variety of roles including General Counsel at the Serious Fraud Office, the Crown Prosecution Services' Head of Organised Crime, its Head of Proceeds of Crime and Revenue and Customs Prosecutions Office's Head of Asset Forfeiture Division. He also worked as a prosecutor in central London and a lawyer in the Attorney General's Office. He therefore brings to the firm and his clients a deep understanding of the prosecutor's perspective.
Alun is a regular commentator on financial crime issues. He also sits on the Board of Advisers of New York University's Program on Corporate Compliance and Enforcement.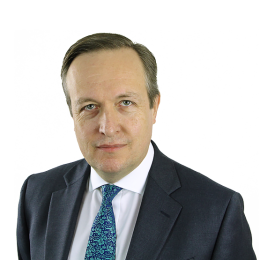 Alun Milford Partner
Kingsley Napley