TL4 & ConTrA present Private Client Summer School: The Ultimate Insider's Guide
26th & 27th August 2021 - Downing College, Cambridge

Meet your chairs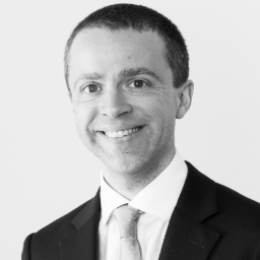 Chris Moorcroft
Partner
Harbottle & Lewis
Chris Moorcroft advises individuals and families on wealth planning and succession matters. This includes the use of estate planning vehicles such as companies, trusts and foundations to manage the passing of wealth and family businesses to younger generations, to protect wealth from unexpected events like death and incapacity, to protect wealth from adverse third parties and to manage complex cross-border tax problems involving multiple jurisdictions.
He advises on will planning and probate involving assets spread across jurisdictions, including the application of the EU Succession Regulation. He frequently deals with wills and probates which involve more than one jurisdiction and acts as executor and administrator of estates, as well as the trustee of a charitable trust.
He represents wealthy individuals and families from around the world, with a particular focus on US-connected clients and individuals from the Middle East and Africa. In addition, he also represents professional trust companies and other fiduciaries on issues relating to the design and management of structures, risk mitigation (including fiduciary risk), data protection and tax.
A significant element of his expertise involves advising UK and international high net worth individuals who are resident, investing or spending time in UK on how to structure their assets, including advice relating to the remittance basis regime and the structuring of UK residential property.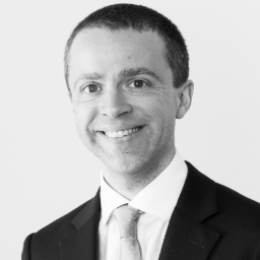 Chris Moorcroft Partner
Harbottle & Lewis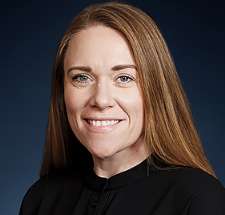 Michelle Tring
Trust Director
Affinity Private Wealth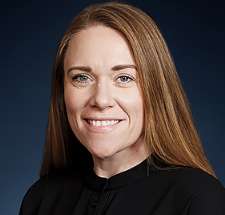 Michelle Tring Trust Director
Affinity Private Wealth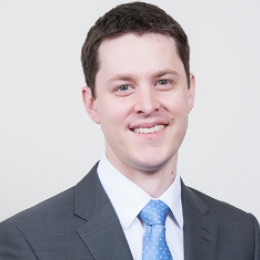 James Lister
Partner
Stevens & Bolton
James joined Stevens & Bolton in 2017, having trained and qualified at a Top 50 firm. He became a partner in 2019.
James acts predominately for private clients or for those who advise private clients, such as corporate trustees, private banks and other law firms.
James advises on claims by or involving estates and trusts, most commonly involving high-net-worth and ultra-high-net-worth individuals. He acts for executors, trustees and beneficiaries, and also specialises in advising on claims under the Inheritance (Provision for Family and Dependants) Act 1975.
James also has a substantial practice advising on claims overlapping the trusts and family court jurisdictions, dealing with trustees and beneficiaries who have become involved in divorce proceedings and on issues arising from the enforcement and implantation of ancillary relief orders made in divorce proceedings.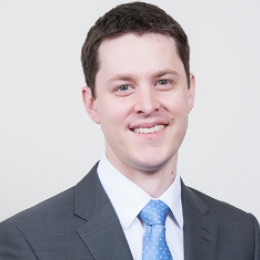 James Lister Partner
Stevens & Bolton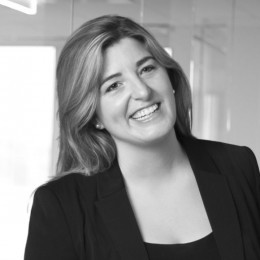 Jessica Henson
Partner
Payne Hicks Beach
Jessica is a private client partner specialising in risk and disputes in relation to trusts and estates.
Jessica has accrued extensive trust litigation experience both in England and offshore. Her cases have included both seeking and defending the removal of trustees, protectors and executors; rectification and variation of trusts; setting aside and defending trusts on the basis of sham allegations; challenging trustees' decisions and advising trustees on making decisions in contentious circumstances; challenging trustees' fees; claims for breach of fiduciary duty; and associated professional negligence proceedings against tax and legal advisors.
Equally, Jessica frequently advises on probate and estate disputes, including invalidity claims, capacity and construction issues, as well as claims under the Inheritance (Provision for Family and Dependents) Act 1975.
Jessica has also built up particular expertise in advising trustees and beneficiaries on issues of trust law in the context of divorce proceedings – both in relation to proceedings in the Family Division and in the corresponding offshore trust jurisdictions.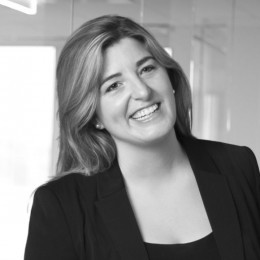 Jessica Henson Partner
Payne Hicks Beach
Expert speaking faculty includes: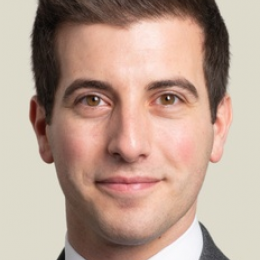 Simon Goldring
Partner
Maurice Turnor Gardner LLP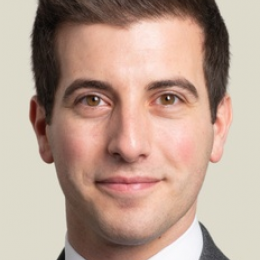 Simon Goldring Partner
Maurice Turnor Gardner LLP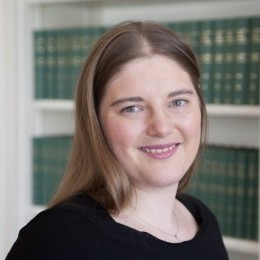 Ruth Hughes
Barrister
5 Stone Buildings
Ruth has a broad Chancery practice focused on litigation. The main areas of her practice are Trust and Estate disputes, Court of Protection and contentious Tax.
Ruth has appeared in (and cross-examined) in highly complex and valuable cases including the Ingenious tax-avoidance litigation, a film scheme concerning financing films such as Avatar, Life of Pi and Shaun of the Dead. The amount at stake is c. £1bn.
Ruth has represented the Attorney-General (unled) in the Court of Appeal in the high-profile Quan v Braydivorce litigation where the wife is seeking to break a Mauritian trust for the benefit of the endangered South China Tiger. 22 tigers live on the trust's land in South Africa worth £25m.
Ruth regularly appears in the High Court and the Court of Protection where she is frequently instructed by the Official Solicitor.
Ruth has been appointed to the Attorney-General's B Panel.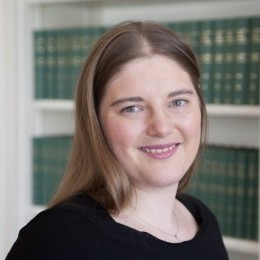 Ruth Hughes Barrister
5 Stone Buildings
Mark Hubbard
Barrister
New Square Chambers
Mark Hubbard is a litigator with a reputation for contentious trust and estates cases, civil fraud, regulatory and disciplinary matters, company, insolvency and commercial litigation, as well as advisory work in those fields. His practice has a substantial offshore and international element. Mark has particular experience of litigation in the Bahamas, the Isle of Man, Guernsey, Jersey and Switzerland.
He is praised by clients for his quick grasp of complex cases, reliability and the quality of his advocacy, advice and client skills, he "comes up with commercial, practical and creative solutions" (Legal 500, 2016) and is described as "a very assured senior junior who is quick to grasp issues"(Chambers UK Bar 2017, Civil Fraud) and "very impressive in court"(Chambers HNW 2016).
His most recent cases include Marr v Collie 2017 (Privy Council, Bahamas, Trusts); Dinglis Properties v Dinglis Management [2016] 4 WLR 72 (civil fraud, freezing orders); Re K Trust [2016] WTLR 1225 (Guernsey, protectors, trusts); S v S [2015] 1 WLR 4592 (family, Jersey trusts) and Re Fenox (UK) Ltd [2015] All ER(D) 38 (Jan) (insolvency, arbitration).
Mark is the author of Protectors of Trusts (OUP, 2013), the first edition of an international practitioners work and of articles including "When 'fraud' does not unravel all", Trusts & Trustees 2013; "More about Schmidt", TQR 2014 and "Control & Ownership: and what's yours is mine too", TQR 2016. He is regularly asked to speak on domestic and offshore legal topics at home and abroad.
Mark Hubbard Barrister
New Square Chambers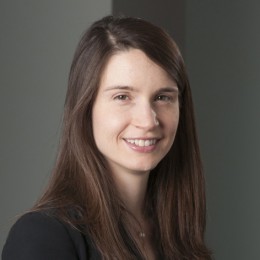 Charlotte Kynaston
Barrister
Macfarlanes
Charlotte advises individuals, family offices and trust companies on a wide variety of trust, tax and international estate planning issues. Most of her work has an international focus, advising clients with links to multiple jurisdictions.
Charlotte has a particular interest in philanthropy, and is a member of our charities team. She advises philanthropists and charities on charity law and taxation, including advising on structuring charitable giving, establishing new charities and ongoing governance of charities.
Charlotte began her career as a barrister, and draws on that experience to work with our private client litigation team on contentious and non-contentious trust litigation matters.
Charlotte was recently seconded to a leading law firm in Bermuda, where she advised on international estate planning, trust litigation and cross-border charity issues.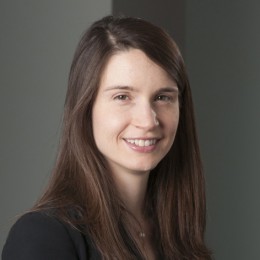 Charlotte Kynaston Barrister
Macfarlanes

Nick Jacob
Partner
Forsters

Nick Jacob Partner
Forsters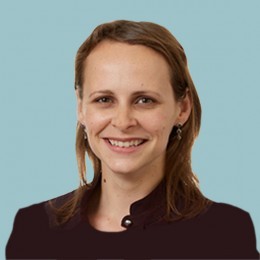 Gemma Willingham
Partner
Baker McKenzie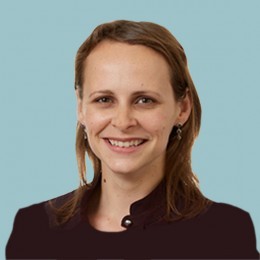 Gemma Willingham Partner
Baker McKenzie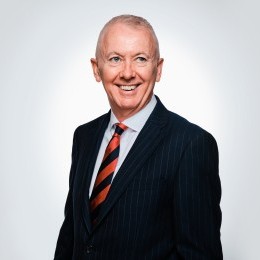 Joe Donohoe
Director
ARC (Jersey)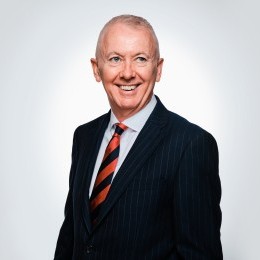 Joe Donohoe Director
ARC (Jersey)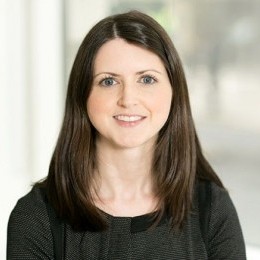 Lorraine Jeffery
Partner
Michelmores
Lorraine is a Partner specialising in resolving disputes arising from wills, estate administrations and trusts. Her practice also includes proprietary estoppel claims, capacity disputes involving the Court of Protection and claims to recover lifetime gifts.
Her cases frequently have a cross-border or international element and she has experience in cases involving Jersey, Guernsey, Isle of Man, BVI, Nevis and Hong Kong, among others.
Clients include trustees, executors, beneficiaries, financial institutions, charities, attorneys and deputies.
Recent Experience
Advising trustees on the recovery of an art collection from beneficiaries;
Acting on behalf of a cohabitee, whose partner died intestate, to secure a financial settlement under the Inheritance Provision for Family and Dependants) Act 1975.
Advising charitable trustees on a dispute arising in connection with the Settled Land Act 1925.
Advising executors on a potential dispute arising from rent due to the estate by a beneficiary.
Advising on an application to vary a trust under the Variation of Trusts Act, 1958.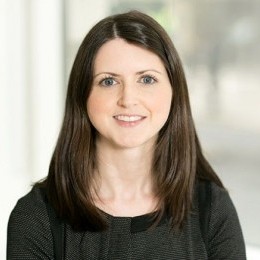 Lorraine Jeffery Partner
Michelmores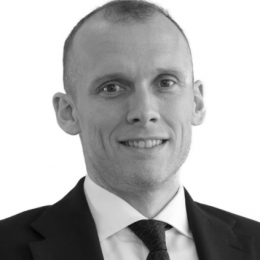 Ben Havard
Partner
Collas Crill (Guernsey)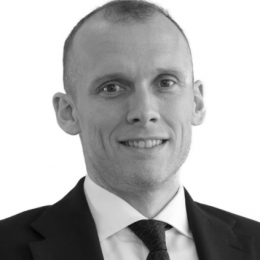 Ben Havard Partner
Collas Crill (Guernsey)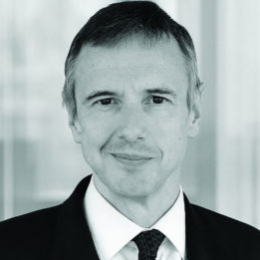 David Kilshaw
Partner
Rawlinson & Hunter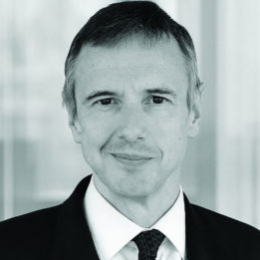 David Kilshaw Partner
Rawlinson & Hunter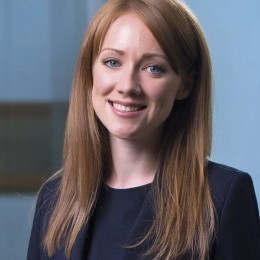 Louise Woolrich
Counsel
Carey Olsen
Louise is Counsel in Carey Olsen's dispute resolution team and an Advocate of the Royal Court of Jersey. Louise specialises in contentious and semi-contentious trust matters. Louise acts for trustees and beneficiaries in high value trust disputes, including breach of trust proceedings arising out of investment losses, proceedings challenging the validity of a protector's decision to remove a trustee, and contested proceedings relating to the removal of a protector. Louise also advises on applications for administrative directions, applications for relief on the grounds of mistake, and rectification of trust instruments. The work that Louise is involved in often has multi-jurisdictional aspects and involves assets located in, and companies and trusts administered out of, foreign jurisdictions.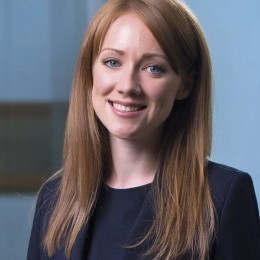 Louise Woolrich Counsel
Carey Olsen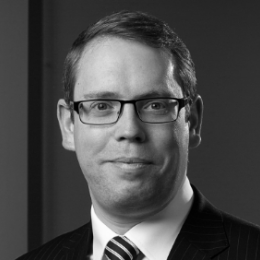 Jonathan Arr
Partner
Macfarlanes
Jonathan specialises in international contentious trust, probate and succession disputes, high-value family disputes and commercial litigation.
The clients for whom he acts range from multinational corporations, international private wealth managers and trust companies through to a diverse spectrum of high-net-worth individuals both from the UK and from around the world, including South America, Europe and the Middle East.
Jonathan is an experienced litigator in both the UK courts and foreign courts, including Singapore, Bermuda, the Cayman Islands, BVI, the Channel Islands, the Isle of Man and Mauritius. He acts on the full range of matters affecting private clients including breach of trust claims, fraud claims, blessing applications, challenges to wills, Inheritance Act claims, art and cultural property disputes and applications to deal with mistaken advice or flawed decisions by way of rectification or revocation. He has particular expertise resolving difficult and long-running disputes between beneficiaries of both English and offshore family trusts owning large multinational businesses.
As well as acting in court proceedings, he has also advised clients in numerous successful large-scale settlement negotiations and mediations, particularly in the context of family disputes. Jonathan is a member of the Association of Contentious Trusts and Probate Specialists.
Jonathan also has substantial expertise in high-value employment law and commercial disputes, acting for financial institutions, in particular, in the High Court and employment tribunals.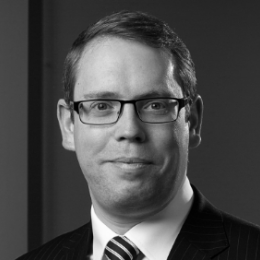 Jonathan Arr Partner
Macfarlanes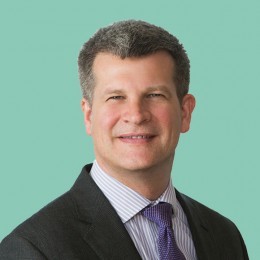 Nick Holland
Partner
McDermott, Will & Emery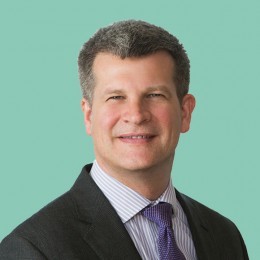 Nick Holland Partner
McDermott, Will & Emery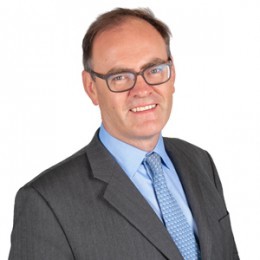 Edward Stone
Partner
Womble Bond Dickinson
Edward has over 20 years' experience advising high net worth individuals, their families, trustees and family offices on cross-jurisdictional asset structuring and international tax, wealth and succession planning. With a unique blend of expertise from having worked both offshore and onshore, in common and civil law jurisdictions and on contentious and non-contentious matters, Edward is recognised for taking a creative approach to wealth structuring, for having particular expertise in the establishment of fiduciary structures and related fiduciary and governance issues.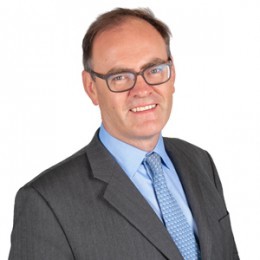 Edward Stone Partner
Womble Bond Dickinson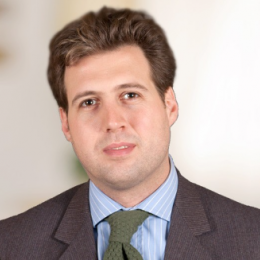 Richard Manyon
Partner
Payne Hicks Beach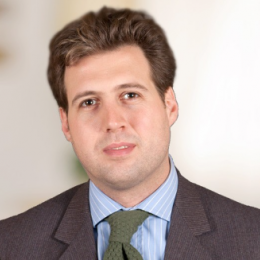 Richard Manyon Partner
Payne Hicks Beach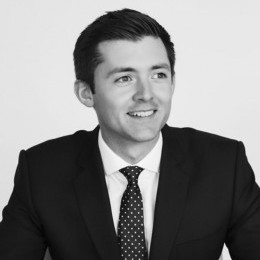 James Woods-Davison
Associate
Boodle Hatfield
James' work encompasses dispute resolution, strategic advice and restructuring in relation to legal and commercial challenges faced by high net worth individuals, trusts and corporate structures.
Identified in 2020 by Legal 500 as a "Rising Star" and one of the eprivateclient Top 35 under 35, James is an associate in the Firm's top tier private wealth disputes team. He previously trained and qualified at Macfarlanes where he worked in their private client advisory team and joined the Firm in 2018 in order to focus on private wealth disputes.
A significant proportion of James' work relates to international matters with little (or no) connection with the UK.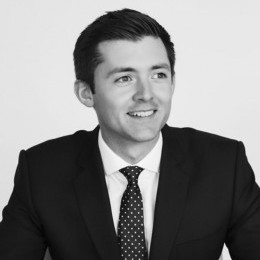 James Woods-Davison Associate
Boodle Hatfield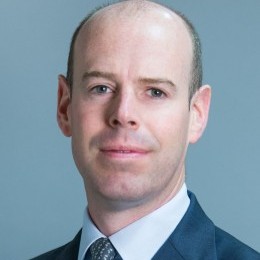 Dylan Samuel
Senior Relationship Manager
Lombard Odier
Dylan Samuel joined Lombard Odier in December 2016 as an Executive Vice President. Prior to joining Lombard Odier, Dylan spent 13 years at J.P.Morgan Private Bank. Dylan worked in both the Geneva and London offices for J.P.Morgan and in his last role headed a team of five relationship managers focusing on Entrepreneurs, UK financial professionals and family offices. Dylan holds a Masters in Mechanical Engineering (MEng) from the University of Bath. He also holds the Investment Management Certificate (IMC). Dylan is a Chartered Fellow of the Securities and Investment Institute (CISI). Dylan is a real proponent of responsible capital and sustainable investment. Outside the office Dylan enjoys spending time with his young family and sports (rowing, cycling and triathlon).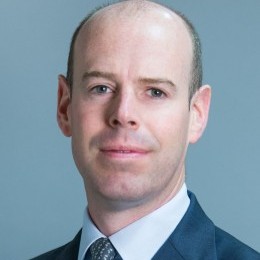 Dylan Samuel Senior Relationship Manager
Lombard Odier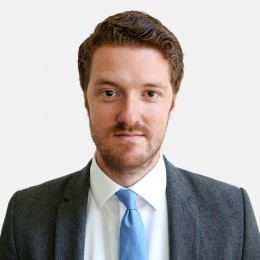 Bryan Jones
Partner
Hughes Fowler Carruthers
Bryan specialises in family law and in particular acting for international high net worth individuals in financial and children matters, including both financial claims and Children Act proceedings.
Prior to joining Hughes Fowler Carruthers Bryan trained at a city law firm where he gained experience in commercial property, trusts, contentious probate and family law.
Upon qualification in 2010, Bryan joined Hughes Fowler Carruthers and since then has amassed a wealth of experience, which includes High Court and Court of Appeal reported cases. Bryan was appointed to the partnership in April 2018.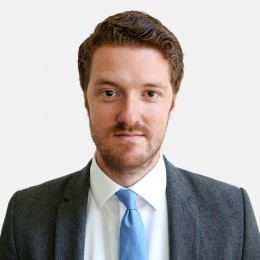 Bryan Jones Partner
Hughes Fowler Carruthers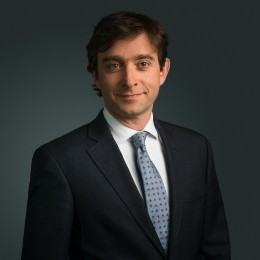 Michael Mylonas QC
Barrister
Serjeants' Inn Chambers
Michael leads the Serjeants' Inn Chambers Court of Protection team. He is ranked as a Band 1 Silk for Court of Protection work by both leading legal directories, he is also ranked as a leader in the field for Clinical Negligence and Professional Discipline and Regulatory law.
His work is described by the Lawyer as "a series of ground-breaking cases at the intersection of biology, ethics and law, often pushing regulatory boundaries and shaping the public debate".
Michael has a broad practice involving healthcare, regulatory work (CQC and MPTS and sports discipline), health & safety work (including major inquests and criminal prosecutions). He has been instructed on behalf of private individuals and organisations, corporate and state entities in relation to multiple and individual deaths and has devised strategies for clients and provided representation at major Inquests and Inquiries.
He has a substantial private client practice and is often instructed in cases concerning the Court's jurisdiction to safeguard the interests of those who lack capacity. He frequently advises both domestic and international clients on Court of Protection remedies and strategies and has appeared in many of the leading cases concerning medical treatment, assisted dying, euthanasia and fertility treatment. He is highly sought after by clients seeking advice in this area and the overlap with family and probate work.
He is regarded as a shrewd tactician and for his commitment to reaching the right result.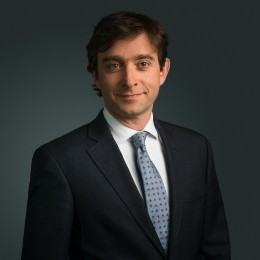 Michael Mylonas QC Barrister
Serjeants' Inn Chambers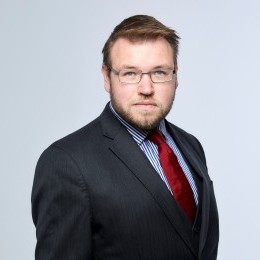 James Sheedy
Senior Associate
Baker & Partners (Jersey)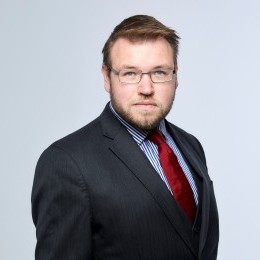 James Sheedy Senior Associate
Baker & Partners (Jersey)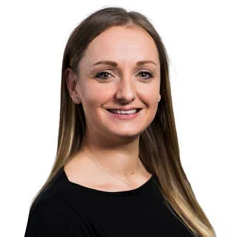 Ami Sweeney
Associate Director
Grant Thornton
I have over 10 years' experience of working in our insolvency and asset recovery team that specialises in global asset tracing, recovery and enforcement.
I manage contentious personal and corporate insolvency appointments and work closely with solicitors to formulate legal claims to enforce judgements and maximise recoveries for those who have suffered a financial loss.
I lived in the British Virgin Islands for two years where I led several high-profile feeder funds in liquidation. This enabled me to obtain experience in understanding and unwinding complex corporate structures in offshore jurisdictions and attending to contentious trust matters.
These skills have supported my focus on assisting beneficiaries, trustees and representatives in matrimonial, family, trust and probate disputes with the support of my colleagues in the corporate intelligence, forensic, and valuation teams.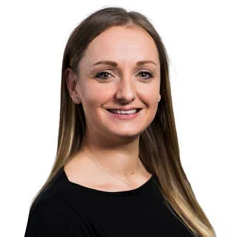 Ami Sweeney Associate Director
Grant Thornton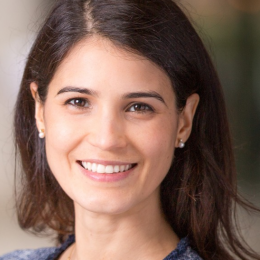 Natasha Stourton
Partner
Withers
Natasha is a partner in our trust, estate and inheritance disputes team.
She advises on a wide range of trust and succession disputes both onshore and offshore, including trustee/beneficiary disputes, contested probate and 1975 Act claims, and professional negligence in the context of estate planning and trust administration.
She also advises on Court of Protection matters, including statutory wills, lifetime gifts, contested registrations and Powers of Attorney.
Natasha Stourton "is clearly heading for great things; she has a real presence and is very well liked," says one source, while another notes: "She's very bright and able - a future star", by Chambers HNW 2020. She is also recommended as a 'Rising Star' by Legal 500 2020.
She is described as 'an outstanding lawyer', 'unflappable and has good technical knowledge'.
'She is approachable, she makes time for clients and she has a really sensible head on her shoulders'.
Natasha has contributed to the past two editions of The Law Society's Probate Practitioner's Handbook and the most recent edition of Jordan's International Trust and Divorce Litigatio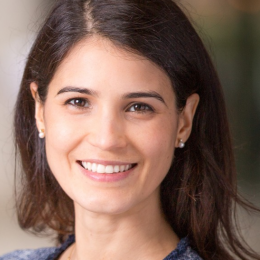 Natasha Stourton Partner
Withers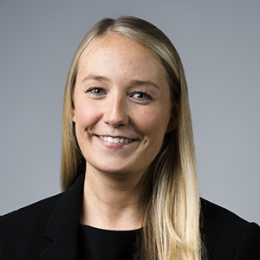 Sophia Rogers
Barrister
Radcliffe Chambers
Sophia has a busy chancery practice and is an experienced advocate in the High Court, County Court and at appellate hearings. She is regularly instructed in contentious and non-contentious private client, insolvency, commercial, professional negligence and property cases. Having spent time on secondment in the Channel Islands and the Cayman Islands focusing on private client, Sophia is also experienced in offshore trust matters.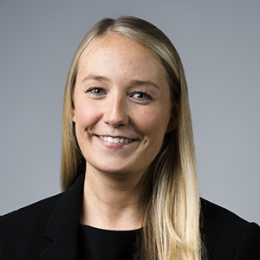 Sophia Rogers Barrister
Radcliffe Chambers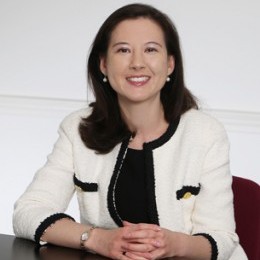 Patricia Boon
Partner
Forsters
Patricia is a Partner in the Private Client department, working with high net worth individuals and families within and outside the UK, as well as with trust companies, family offices, and private banks.
She regularly assists non-UK domiciled individuals with pre-immigration UK tax advice and works with a range of UK and non-UK based clients, advising on personal tax, trust, succession, and estate planning matters and avoidance of family disputes.
The scope of her work includes advising in relation to inter-generational transmission of wealth, cross-border estate planning, remittance issues, the UK tax treatment of UK resident and foreign trusts (for trustees, settlors, and beneficiaries), as well as on the structuring of, and UK tax implications of acquiring and holding, UK property.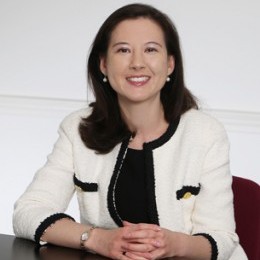 Patricia Boon Partner
Forsters