Registration
09.00
Real people, with real coffee
Chair's Opening Remarks Speakers:
09.30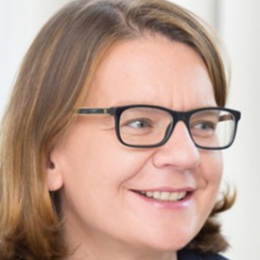 Bryony Cove, Partner
Farrer & Co
Heart to heart- Recent struggles for offshore practitioners and best practices
09.40
Group Debate: Challenges in a Sanctioned World
10.20
Long Overdue Coffee
11.00
Data under lock and key: What to do with when there is a data leak within the firm
11.20
Protecting sensitive data
Dealing with security breaches and cyber attacks
Stigma around leaks – PR and risk management
Focus Sessions Part 1 (pre assigned tables of attendees to discuss certain areas of interest)
1.40
Focus Sessions Part 2 (pre assigned tables of attendees to discuss certain areas of interest)
2:20
KYC and AML
Whistle-blowers and morality
PR efforts for complicated clients
privacy in a time of scrutiny
Pass the parcel: Discuss the approach of cyber security specialists in crises
3.50
Explore the relationships between families
Hear from tech and data specialists and practitioners
Lessons Learned from Structures in Times of Stress
4.30
Asset tracing and fraud

Divorce
Chair's Closing Remarks
5:10
End of Day Reunion Drinks
5:20
09.00
Registration
Real people, with real coffee
09.30
Chair's Opening Remarks Speakers:
Bryony Cove -
Partner -
Farrer & Co
09.40
Heart to heart- Recent struggles for offshore practitioners and best practices

10.20
Group Debate: Challenges in a Sanctioned World

11.00
Long Overdue Coffee

11.20
Data under lock and key: What to do with when there is a data leak within the firm
Protecting sensitive data
Dealing with security breaches and cyber attacks
Stigma around leaks – PR and risk management
1.40
Focus Sessions Part 1 (pre assigned tables of attendees to discuss certain areas of interest)
2:20
Focus Sessions Part 2 (pre assigned tables of attendees to discuss certain areas of interest)
KYC and AML
Whistle-blowers and morality
PR efforts for complicated clients
privacy in a time of scrutiny
3.50
Pass the parcel: Discuss the approach of cyber security specialists in crises
Explore the relationships between families
Hear from tech and data specialists and practitioners
4.30
Lessons Learned from Structures in Times of Stress
Asset tracing and fraud

Divorce
5:10
Chair's Closing Remarks

5:20
End of Day Reunion Drinks


Partnership
Partnering on this event or indeed the community as a whole will increase your company's profile and brand awareness.
We can provide bespoke value adding partnerships. We will work in partnership with you to develop a bespoke marketing solution to meet your objectives across varying events and thought leadership content. We will ensure that you gain value through the right medium, focused on your desired audience, with a true partnership that delivers value to your marketing needs. Want to know more?
Please contact James on +44 7739 311749 or email James@thoughtleaders4.com