Wealth / Life Middle East (DXB)
Curated by the experts for the experts
15th – 17th November 2022
Shangri-La Hotel, Dubai
Meet your international speakers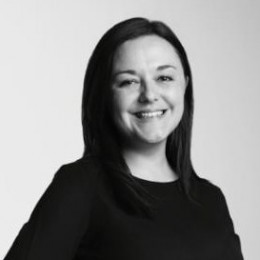 Natalie Cooke
Group Managing Director
M&C Saatchi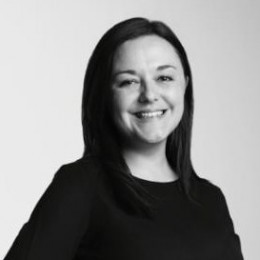 Natalie Cooke Group Managing Director
M&C Saatchi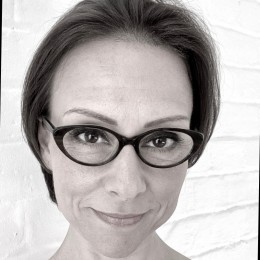 Marianne Kafena
Partner
Harbottle & Lewis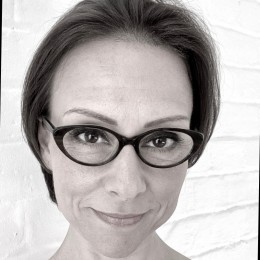 Marianne Kafena Partner
Harbottle & Lewis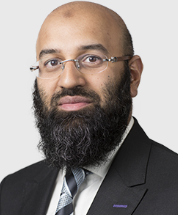 Mohammed Paracha
Head of Middle East
Norton Rose Fulbright (Middle East)
Mohammed Paracha is a banking and finance lawyer based in Dubai. He is Head of Middle East, as well as head of our Islamic finance practice for the Middle East and Africa.
Mohammed has been active in the Middle East for nearly 20 years, having worked in our London and Bahrain offices before moving to Dubai in 2011. He became Head of our Middle East practice in January 2021.
His practice focuses on all types of Islamic Finance covering a wide range of asset types, investment classes and industrial sectors. With a background in asset and project finance, Mohammed advises on Sharia compliant asset finance, trade finance, real estate finance and project financings. He also advises on the structuring of Islamically acceptable investment funds and has advised on the establishment of new Islamic financial institutions in various countries. Mohammed has strong relationships with many of the internationally renowned Sharia scholars and is a regular speaker at conferences and seminars on Islamic finance topics.
Mohammed's clients include multi-lateral development banks (Islamic Development Bank, International Finance Corporation, Asian Development Bank, Islamic Corporation for the Development of the Private Sector (ICD) and ICIEC), commercial banks (BNP Paribas, HSBC, SCB, Bank ABC and SMBC) and regional banks (Dubai Islamic Bank, Abu Dhabi Islamic Bank, Emirates NBD and Mashreqbank).
Mohammed is the project lead on the on-going Islamic Codification Project for Dubai Islamic Economy Development Centre (DIEDC). A further highlight of Mohammed's career includes being appointed to the Bank of England's Committee on Islamic Finance which then paved the way for London to become a key global hub in the industry.
Mohammed is recommended as a leader in his field by Chambers and Partners, The Legal 500, Acritas and IFLR.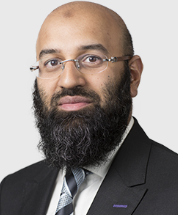 Mohammed Paracha Head of Middle East
Norton Rose Fulbright (Middle East)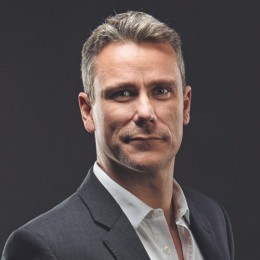 Scott Feasey
CEO
M&C Saatchi UAE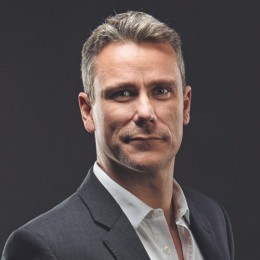 Scott Feasey CEO
M&C Saatchi UAE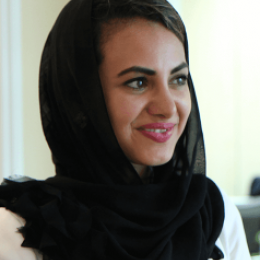 Heba Al Emara
Managing Director
Vistra Middle East
Heba joined Orangefield Group (now Vistra) in 2012 as part of the UK client commercial advisory department. She has a particular focus on HNWIs, UHNWIs and Family Offices from the Arabian Gulf. She
supports the structuring of international personal and business assets, succession and implementing governance across generations.
Heba began her career in various legal and philanthropy roles in the City of London. She grew up in the Middle East and is equally comfortable working in English and Arabic. She holds a degree in Law and has completed the Legal Practice Course at the University of Law, London.
In 2018 and 2017, Heba was named as one of eprivateclient's 'Top 35 Under 35' professionals. Heba has also been shortlisted as Woman of the Year - Future Leaders in the Powerwomen Awards 2020.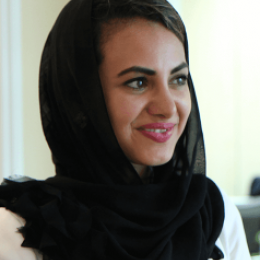 Heba Al Emara Managing Director
Vistra Middle East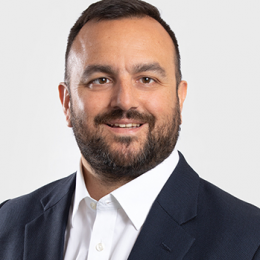 Ajay Wiltshire
General Counsel
Saffery Champness (Guernsey / Dubai)
Ajay is General Counsel to the Guernsey office and works with the board and senior leadership to provide legal counsel and guidance, including assisting with contentious matters.
Ajay has advised international entrepreneurial clients throughout his career and has been in private practice and in-house roles in London, Jersey and Guernsey.
Ajay was an external adviser to Saffery Champness before he joined the firm in 2009 and in 2011 he was recognised as one of the UK's Top 35 under 35 private client practitioners.
Ajay is a member of the Private Taxes Committee of the International Bar Association and is a regular panelist at international conferences. He was admitted to the Law Society of England & Wales in 2001.
Since 2018, Ajay divides his time between Guernsey and Dubai, where he is a Director of the firm's DIFC operation and he travels extensively on behalf of the firm, meeting with professional advisers and assisting with strategic and client management matters.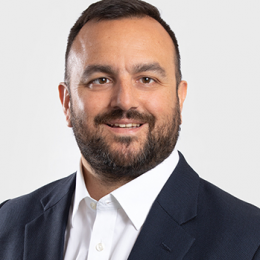 Ajay Wiltshire General Counsel
Saffery Champness (Guernsey / Dubai)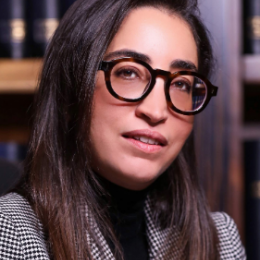 Carine Tohme
Managing Partner
Tohme Law (Lebanon)
Carine has joined the Firm in 2003, she is now the managing partner. She handles corporate matters and commercial transactions at a national and international level and has significant experience in estate planning and in advising local and international investors on how to structure their assets.
Carine practices commercial litigation, including bankruptcy, asset protection and asset recovery and tax related litigation. She is a certified mediator and handles mediation cases. She also coordinates and overviews field work and relationships with authorities for the implementation of structures, transactions and projects.
She has obtained her law degree and a masters degree in private law from Saint Joseph University in 2003. She also has an MBA from Paris I Pantheon - Sorbonne, Paris- Dauphine and Saint Joseph Universities, a certificate in International Private Law from the Hague Academy of International Law, as well as a Higher Master's degree in International Cooperation, Humanitarian and Development Policy from Paris I Pantheon - Sorbonne.
Carine is a ranked lawyer at Chambers and Partners.
On a more personal note, Carine is involved in various initiatives and associations including fight against corruption, asset recovery, community support, preservation of Lebanese heritage, support to micro-businesses and the rule of law.
Her memberships include: the Beirut Bar Association (since 2003), the International Bar Association, the Lebanese Association for Taxpayers' Rights (ALDIC), the House of Christmas, Together LiBeirut, Legal Action Worldwide and AmCham.
Carine is a French, Arabic, English and Spanish speaker.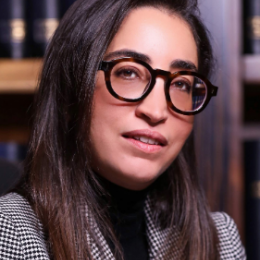 Carine Tohme Managing Partner
Tohme Law (Lebanon)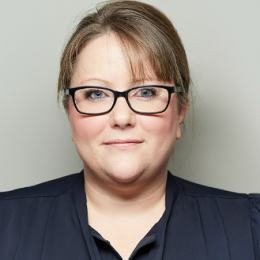 Kyra Motley
Partner
Boodle Hatfield
Kyra specialises in international succession, wealth structuring, tax and estate planning advice for individuals and their families as well as related advice to family offices.
Kyra's work all has an international element, including advising on wealth structuring in civil law and sharia law countries and probate for multi-jurisdictional estates. Kyra is trusted adviser to several international families, helping to manage their global legal affairs.
Kyra has extensive experience in UK pre-arrival planning for non-domiciliaries and remittance basis advice. Kyra advises regularly in relation to the implementation of trusts and corporate holding vehicles, both for entrepreneurs, private equity executives and for other high-net-worth individuals.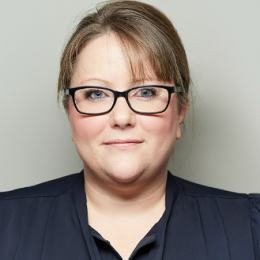 Kyra Motley Partner
Boodle Hatfield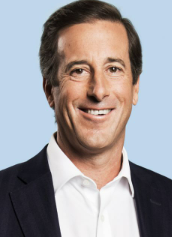 Curtis Childs
Managing Director
Belle Capital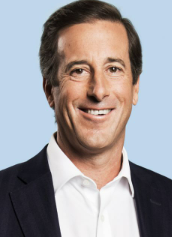 Curtis Childs Managing Director
Belle Capital
Nour Tassabehji
Investment Director
CdR Capital Limited
Nour Tassabehji Investment Director
CdR Capital Limited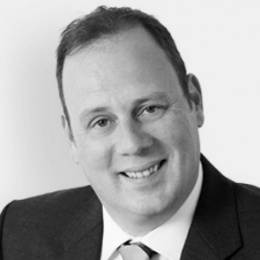 John Kelly
Partner
Harbottle & Lewis
John Kelly is a litigator who specialises in the area of reputation protection, privacy and defamation. Having been involved in many of the most high profile cases and developments in this area, John is recognised as a leading practitioner by Chambers UK, Chambers HNW, The Legal 500 and The Spear's 500.
John works with clients to protect their rights and reputations. Whilst much of John's work is confidential he represents a number of high-profile individuals, well-known brands, and FTSE 100 companies.
Personal clients include High Net Worth individuals, successful entrepreneurs, as well as leading individuals in the entertainment industry, music and sport. John has represented a host of well-known clients including the First Lady of the United States Melania Trump, Angelina Jolie, Madonna, Nicole Kidman, Steve Coogan, Russell Brand and Sharon and Ozzy Osbourne. John has developed Personal Protection Principles which are used to protect clients reputations, their family and their security.
Corporate clients include leading consumer brands, as well as companies in the financial services and charity sector. Work for corporate clients includes corporate brand protection, advising on the media law aspects of complex litigation, and the protection of private and confidential information in such cases. In addition to this John has extensive experience of dealing with consumer affairs television programmes.
John is well-known in the area of sports law and acts for premiership and international football clubs, players, owners, managers, agents as well as governing bodies.
John is a regular speaker on Reputation Protection and Personal Protection rights both in the UK and internationally including in the US and Australia.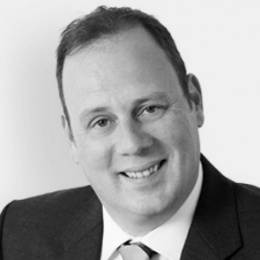 John Kelly Partner
Harbottle & Lewis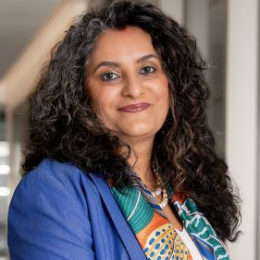 Sunita Singh Dalal
Partner, Private Client & Family Offices
Hourani & Partners
Sunita is a UK and UAE trained and qualified attorney who leads the Private Wealth & Family Offices practice at Hourani.
Sunita advises and assists significant business families and clients in the Middle East, SW Asia and Africa with topical matters such as Cross Border Estate and Succession Planning, Wealth Management, the implementation of Family Codes of Governance and Family Constitutions and establishing Family Offices.
Sunita has established intrinsic relationships with the UAE regulatory authorities, financial advisers, corporate service providers, family offices and private banks. She actively works with the local regulators to spread awareness in the international community of the latest developments and updates within the private wealth sector, particularly in relation to the recent Foundations and Trust Laws implemented by the ADGM, DIFC and RAK ICC and other developments in the Middle East.
In addition to her client advisory work, she has dedicated significant time to training and sharing knowledge with relationship managers, trusted advisors and family offices in the global private wealth community on legal and practical developments in the Middle East; she believes that the success of the UAE as an IFC, is dependent upon the continual dissemination of knowledge and the correct application of current legislation when implementing cross border wealth planning structures.
As an active member of the private wealth community Sunita is a full member of STEP (Africa and Arabia) and frequently speaks at various international forums and conferences.
Sunita is regarded as a leading authority on Middle East private client issues by global private wealth industry groups such as HUBBIS and PCD. Sunita is consistently ranked by Chambers and is also listed in the Private Client Global Elite Directory.
She actively promotes women empowerment for young professionals in the Middle East and SW Asia and is a professional mentor for female executives in the GCC.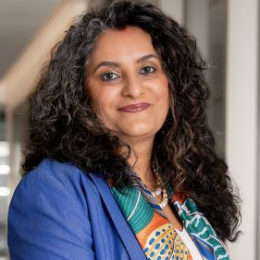 Sunita Singh Dalal Partner, Private Client & Family Offices
Hourani & Partners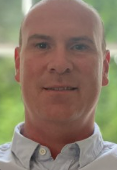 David Bowen
Partner, Family Office Advisory Services Leader
EY
Family office professional.
Advises complex and wealthy families on family office design, transformation, operation and institutionalization. Keen Bristol rugby supporter and youth rugby coach.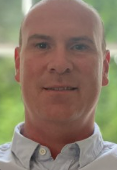 David Bowen Partner, Family Office Advisory Services Leader
EY
Charlotte Evans-Tipping
Senior Associate
Forsters
Charlotte is a Senior Associate in Forsters LLP's Private Client team. She advises high net worth international individuals, families, trustees, beneficiaries, family offices and private banks on estate and succession planning, trust law and personal taxation.
Her work focuses on the creation of wealth structures that are bespoke to the international individuals and families that she works with. This involves the creation and structuring of trusts, family governance, succession planning, residence, domicile and general UK tax planning work. Charlotte has particular expertise in advising clients from the Middle East in this field.
Charlotte also has experience in wealth protection, risk analysis and defensive structuring. This work includes undertaking reviews of existing structures in order to identify weaknesses that would render them vulnerable to attack by third parties, regulatory authorities or other family members.
Finally, Charlotte has experience advising on contentious trust matters, both onshore and offshore, including issues relating to the validity of trusts, claims for removal of trustees, investment disputes, division of trust assets and applications to the court for directions. She acts for settlors, trustees and beneficiaries.
Charlotte qualified as a Solicitor in September 2012 at Lawrence Graham LLP (now Gowling WLG) and joined Forsters with the rest of the Gowling WLG London Private Client team in May 2017.
Charlotte Evans-Tipping Senior Associate
Forsters
Dr. Hamid Harasani
Managing Partner
Harasani & Alkhamees Law Firm (Saudi Arabia)
A Saudi lawyer, with local and international experience, holds a Ph.D degree in the field of Waqf and trusts law from King's College in London, a master's degree in contract law from McGill University, and a bachelor's degree in Sharia from the Islamic University of Madinah.
Dr. Hamid specializes in litigation, international transactions, endowments, wealth management, commercial law, and labor law. Dr. Hamid has many publications, the most prominent of which is a book titled: Toward the Reform of Private Waqfs: A Comparative Study of Islamic Waqfs and English Trusts (Brill, 2015).
Dr. Hamid Harasani Managing Partner
Harasani & Alkhamees Law Firm (Saudi Arabia)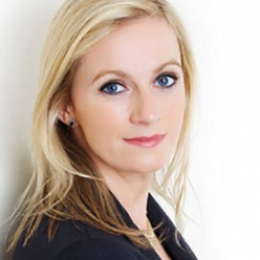 Melissa Davis
Founder and Chief Executive
MD Communications
As Founder and Chief Executive, Melissa supports clients to challenge the status quo when it comes to the how and why of communicating critical messages. She is one of the best-known personalities in the sector.
As the former Head of Media and PR at the Law Society, Melissa was recognised as one of the leaders who instilled a campaigning edge to the professional body and the profession that continues to this day.
She has a proven track record of delivering high-level brand and PR strategies for over 22 years in political, legal and commercial environments, with 17 years of that being within the legal sector.
Melissa is a member of the IBA Law Firm Management Committee Advisory Board, the former chair of the IBA Law Firm Management Committee Business Development Working Group, on the board of the IBA mental wellbeing taskforce, The European Regional Forum and a member of the ABA Transnational Legal Practice Committee.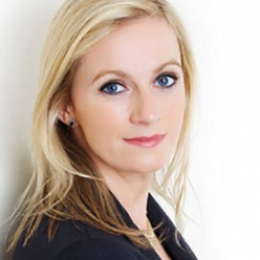 Melissa Davis Founder and Chief Executive
MD Communications
Mustafa Hussain
Managing Director, London
Accuro
Mustafa manages our group office in London and co-chairs group strategy. He joined Accuro in 2019 from Taylor Wessing LLP, where he advised private clients as a corporate partner.
Utilizing the deep insight and strategic thought honed working in London, Singapore, Kuwait and advising Middle Eastern clients for 21 years, Mustafa works with clients to plan governance, succession and private wealth structures and solutions.
His goal is to bring proactive, culturally astute and purpose-led insight to families. Mustafa is a devoted father as well as a landscape and abstract photographer.
Mustafa Hussain Managing Director, London
Accuro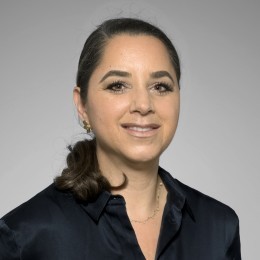 Joëlle de Cerjat Santa Cruz
Senior Wealth Planner
Lombard Odier
Joëlle de Cerjat Santa Cruz is a senior wealth planner at LO Patrimonia S.A., a wholly owned subsidiary of the Lombard Odier Group.
She specialises in wealth and estate planning for the Middle East markets. She has been active in advising private clients for 15 years in the fields of international tax, estate planning and wealth structuring. She regularly gives courses and training to both managers and students and publishes articles on her favourite subjects, namely estate planning techniques in the Middle East. She joined the Lombard Odier Group in May 2020. She previously worked as a wealth planner with Union Bancaire Privée (UBP SA), ABN AMRO (Switzerland) SA and UBS AG. Prior to moving into the field of private client wealth planning, Joëlle was a practicing Swiss Attorney-at-law at the Geneva Bar for 8 years. She holds a law degree from the University of Geneva and a Swiss bar exam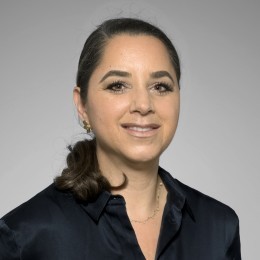 Joëlle de Cerjat Santa Cruz Senior Wealth Planner
Lombard Odier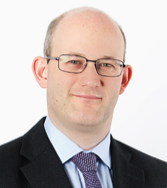 Richard Catling
Partner
Al Tamimi & Co
Richard is experienced in many aspects of corporate work including domestic and international mergers and acquisitions in various industries, including health care, education, logistics, food and beverage, retail, etc, and reorganizations and joint ventures.
He also specialises in regional private equity and venture capital funding, with particular expertise in advising on investments in technology and media.
Richard has advised upon many UAE and regional M&A and joint venture transactions, including advising international companies on structuring options available to them that allow them to carry on business in Dubai and in the UAE.
Richard also specialises in advising regional high net worth individuals and family businesses on restructuring and, in particular, trust structuring, acting for some of the largest family companies in the Middle East and the wider MENA region on their deal and governance structures.
Richard is ranked as a Leading Individual in Legal 500 for Commercial, Corporate and M&A.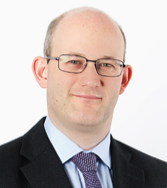 Richard Catling Partner
Al Tamimi & Co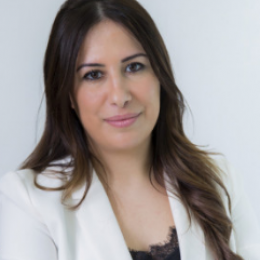 Rima Mrad
Partner
BSA Ahman Bin Hezeem & Associates LLP
Rima is a Partner with the Corporate and M&A practice, based in our DIFC offices in Dubai.
She is an experienced corporate and insurance lawyer who has practiced in the UAE for over sixteen years.
Rima specialises in advising insurance companies, corporate organisations, financial institutions, energy companies and private equity funds on a wide range of legal issues. These include M&A transactions, due diligence, commercial agreements, commercial related disputes, IT related transactions and various regulatory matters.
She has also advised and assisted international clients in developing their business throughout the GCC, particularly in relation to regulatory and compliance matters. She also provides employment advice to companies in relation to policies, structuring and breach of contract.
Rima was recently recognized by Financial News as the 50 Most Influential Women in the Middle East Finance – 2019
Rima holds a Masters Degree in Public Law and Sustainable Development Law from Universite Paris Descartes.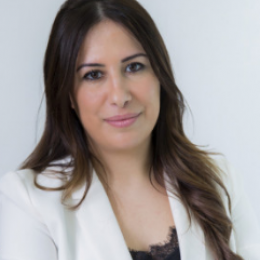 Rima Mrad Partner
BSA Ahman Bin Hezeem & Associates LLP
Keith Oliver
Partner, Head of International
Peters & Peters
Keith is Peters & Peters' Head of International and one of the firm's key partners. He trained at the firm and, following qualification in 1980, was appointed partner in 1983. He has frontline experience at the cutting edge of international fraud litigation, asset recovery and disputes with a focus on achieving the very best result for every client whatever the challenge.
Keith specialises in commercial, regulatory and trust litigation, and for many years was the driving force behind the specialist commercial litigation and civil fraud and asset freezing team at Peters & Peters. He passed the mantle to Jonathan Tickner in 2018 when he became Head of International.

Keith specialises in international disputes and the location, freezing and recovery of misappropriated assets involving emergency relief procedures and the management of legal teams from many jurisdictions. His work often involves multi-jurisdictional actions in the USA, continental Europe and worldwide. He is widely recognised as one of the UK's leading lawyers in civil fraud with a reputation for addressing and resolving the most intractable of disputes and crises faced by individuals and companies.
Keith Oliver Partner, Head of International
Peters & Peters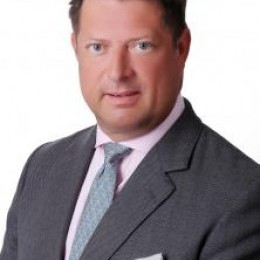 George Triplow
Senior Wealth Strategist, Global Family Office
Northern Trust UAE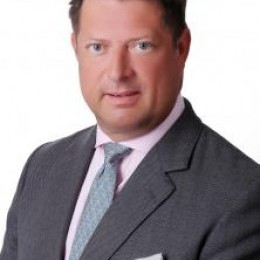 George Triplow Senior Wealth Strategist, Global Family Office
Northern Trust UAE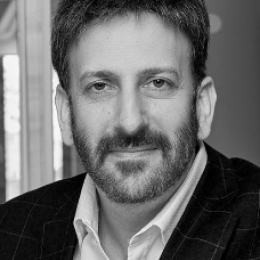 Gideon Benaim
Partner
Simkins
Gideon is a lawyer specialising in reputation protection for high profile individuals and companies. He has extensive expertise in the areas of defamation, privacy, harassment and copyright. Gideon is a Partner and is the Head of Simkins' reputation protection team. He is ranked in Band 1 in Chambers & Partners 2021 and as a leading individual in The Legal 500 2021.
Gideon represents a number of the world's leading companies from sectors including financial services; energy; tech; food and drink; and television.
Gideon recently headed the team that acted for Sir Cliff Richard in his ground-breaking privacy case against the BBC, which Spears Wealth recently named as "Case of the Year". Gideon has represented many high profile private and corporate clients including JK Rowling, Naomi Campbell, Roman Polanski, Las Vegas Sands Corp, Gordon Ramsay and The Law Society.
Gideon also received the prestigious award for "Partner of the Year" at the 2008 Lawyer Awards, was named The Times' "Lawyer of the Week" in August 2018, and made it into The Lawyer's Hot 100 list in 2019.
Gideon sat on the Law Society's Reference Groups for Libel Reform and Privacy. He was on the Civil Justice Council's Working Party on the draft Defamation Bill. Gideon has given evidence to the Joint Committee on Privacy and Injunctions, and has overseen the provision of evidence to the Leveson Inquiry and to a number of Parliamentary Committees. He has also spoken at the Cambridge and Durham Unions on the issue of reputation protection and the press.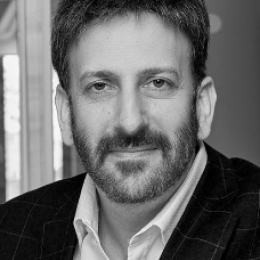 Gideon Benaim Partner
Simkins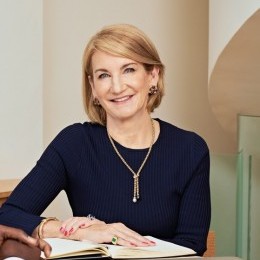 Sally Tennant OBE
Founding Partner
Acorn Capital Advisers
Sally is the founder of Acorn Capital Advisers, an independent wealth advisers. She has many years of investment, banking, and management experience as an investment manager and Chief Executive.

She is a non-executive director of Waypoint Capital, Hargreaves Property Holdings Ltd and Canaccord Genuity, where she plays an active role in their Advisory Program for Women Entrepreneurs. From 2011 to 2014 Sally was Chief Executive of Kleinwort Benson and was previously Chief Executive of Lombard Odier (UK) Ltd and Schroders Private Banking.
Sally recently led the successful growth and sale of factor and ESG exposure analytics provider Style Analytics, having been appointed as Chair by Horizon Capital LLP, a London-based private equity firm that invests in high-growth technology and business services companies.
Sally is a patron of Tommy's the Baby Charity and a trustee of Guy's and St Thomas' Charity where she sits on the Investment Committee which oversees the Charity's substantial endowment. She holds a degree in Politics from the University of Durham.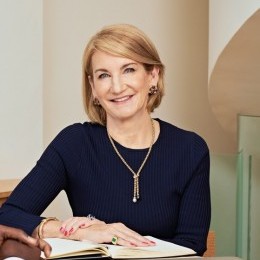 Sally Tennant OBE Founding Partner
Acorn Capital Advisers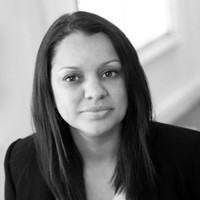 Hannah Wailoo
Partner
Withers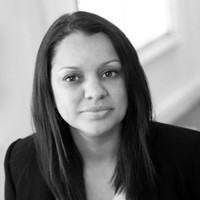 Hannah Wailoo Partner
Withers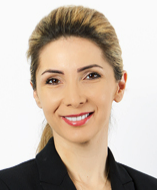 Nawal Abdel Hadi
Senior Associate
Al Tamimi & Co
Nawal is a senior associate in Al Tamimi's Corporate Commercial Practice who has been extensively involved in major M&A, corporate restructuring, family business, IPOs and other capital market transactions in the UAE. Nawal joined Al Tamimi in 2007 and prior to that she worked with Ali Sharif Al Zu'bi and Sharif Ali Al Zu'bi, one of Jordan's leading law firms.
Nawal has particular expertise in structuring issues for corporate groups operating throughout the GCC/MENA countries. Due to her profound creativeness, local law knowledge, deep understanding of the region's culture and exceptional management skills, Nawal has been involved in most of the major and high profile transactions in the UAE.
Since joining Al Tamimi, Nawal has been providing legal opinions and advice in various aspects of corporate commercial matters. She has also been involved in many of the major transactions and projects in the UAE, all of which has been highly regarded in the local market. Nawal has advised some of the largest family companies in the Middle East and the wider MENA region on their legal structures and family governance arrangements.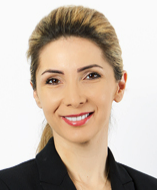 Nawal Abdel Hadi Senior Associate
Al Tamimi & Co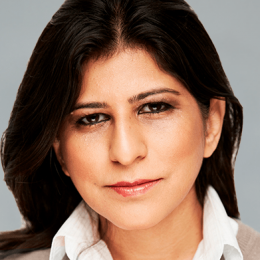 Mahnaz Malik
Barrister
Twenty Essex
Mahnaz is a barrister and arbitrator at Twenty Essex who specialises in representing governments and corporations in commercial and investment arbitration.
She has extensive expertise in advising governments, corporations and international organisations on international disputes. Mahnaz has acted as counsel on behalf of both investors and states in several investment and commercial disputes including ICC, ICSID, LCIA and PCA administered arbitrations.
Mahnaz's appointment as an arbitrator in EuroGas Inc and Belmont Resources Inc v Republic of Slovakia makes her one of the youngest ever appointed to an ICSID Annulment Committee since records began, and the youngest woman. She serves on the ICSID Panel of Arbitrators and was on the editorial board of the ICSID Review.
She is routinely sought for her expertise in a range of common law systems across Asia and Africa. Mahnaz is particular adept in dealing with states and state entities as parties to international arbitration proceedings. Mahnaz recently joined the Shanghai Arbitration Commission's new cohort of SHAC Arbitrators (Overseas).
Mahnaz also has extensive expertise in advising governments and international law organisations on international investment law issues, developing model treaties and negotiating positions, sovereign guarantees, foreign investment laws and the training of government officials. She also assists individuals and corporations in relation to obtaining investment treaty protection and sovereign guarantees. She has analysed some 1000 treaties and advised over 20 governments and three regional groupings on international law. She has designed and delivered training for over 600 government officials.
She publishes, teaches and speaks extensively. Her writings are frequently cited in academic journals, academic theses and appear on syllabi. Her professional awards include the prestigious Financial Times Legal Innovator of the Year Award 2007 and the Law Society of England's national award for the Trainee Solicitor of the Year 2001. Mahnaz has also served as a member of the ICC Commissions on Arbitration and Anti-Corruption.
After graduating with a MA in Law from Cambridge University, she qualified as an Attorney at Law (New York), Solicitor (England & Wales), advocate of the high court in Pakistan and an English Barrister (Lincoln's Inn). She recently taught investment law at the LLM programme of the University of Zurich and has been elected as a Governing Body Fellow of Hughes Hall College Cambridge University from 01 September 2021.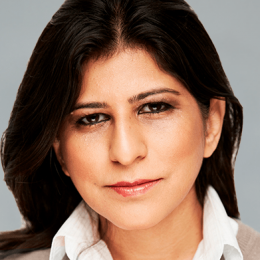 Mahnaz Malik Barrister
Twenty Essex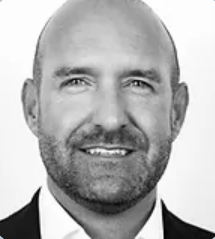 Jonathan Edgeley
Founder
Montrose Retreats Limited
With over 10 years of experience working in the private health and wellness sector, Jonathan's primary purpose is to help people to get well and stay well.
Jonathan's forte is working with HNW individuals and families, navigating them through times of change.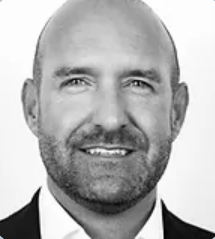 Jonathan Edgeley Founder
Montrose Retreats Limited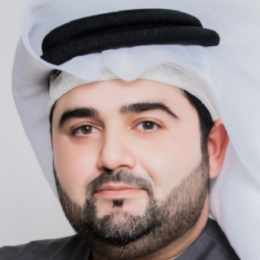 Abdulla Ziad Galadari
Senior Partner
Galadari Advocates & Legal Consultants
Abdulla Ziad Galadari is a Senior Partner within Galadari Advocates & Legal Consultants, where he is the principal professional behind the growth strategies of many private and public organisations, who today continue to develop under his strategic input. He is a key influencer across the UAE, having supported a diverse range of businesses and senior dignitaries to navigate the legal framework of the country. Furthermore, he has been recognised as a regional 'Leading Professional' by Legal 500.
Aside from his technical and professional remit, he is the strategic leader behind the firm's progressive approach, which has seen the introduction of global lawyers being introduced, key insights being shared with the market, along with developing and executing a technology driven strategy which will continue to drive innovation within the profession.
To further fortify his position as a leading professional, Abdulla has been the key driving force behind supporting leading legal professionals to continue their development through the initiation and execution of the collaboration with the Government of Dubai Legal Affairs, where we have created, developed and delivered a continuing professional legal development course (CPD).
Furthermore, he actively supports the young Emirati leaders of tomorrow through initiatives which include providing internships and training contracts for young students and new graduates. This has resulted in over 30 Emirati lawyers fulfilling the requirements of the Ministry of Justice to obtain a federal lawyer's license, so that they may continue to provide ongoing impact to the country.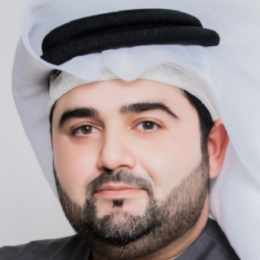 Abdulla Ziad Galadari Senior Partner
Galadari Advocates & Legal Consultants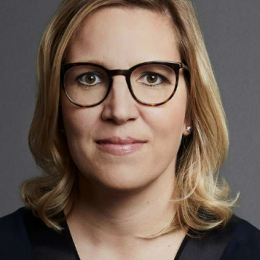 Aurelie Conrad Hari
Partner
Bar & Karrer
Aurélie Conrad Hari co-heads the Litigation practice of Bär & Karrer. She has a broad experience in handling complex multi-jurisdictional disputes in financial, banking and commercial disputes. She also specializes in private clients' assistance and representation.
Her practice encompasses shareholders' and employment disputes, insolvency as well as asset recovery, with the recognition and enforcement of foreign judgments and arbitral awards. She also frequently acts as counsel representing parties in commercial arbitration related to various industries, eg, sale, distribution, agency, construction (including power plants) and energy. Additionally, she conducts internal investigation on specific fact findings and compliance issues upon instructions from clients or supervisory authorities.
Aurélie Conrad Hari is a regular speaker and publisher on topics of her expertise. She is co-chair of the officers of the commissions committee and member of the Extended Bureau of the International Young Lawyers Association and chairs the Expert Forum on Dispute Resolution established by the Geneva Bar Association in 2017.
Who's Who Legal lists her as a leading lawyer in litigation, asset recovery and as a future leader in arbitration. She is also recognized by Chambers and Partners and Legal500 for her litigation practice as well as by Leaders League, the Global Elite Private Client Directory as well as Citywealth where she is featured in in the IFC Powerwomen Top 200 since 2018.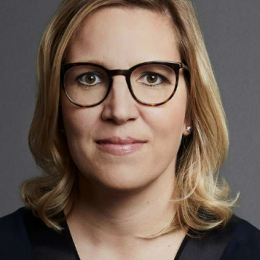 Aurelie Conrad Hari Partner
Bar & Karrer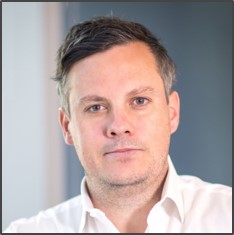 Tom Kimber
Associate Director
JTC
Tom joined JTC in 2021 as an Associate Director based in the Dubai office.
He maintains and manages a portfolio of clients with various multi-jurisdictional entities and structures, as well as having a focus on business development in the UAE and across the GCC.
Prior to joining JTC, Tom gained experience in a variety of roles across the Private Client industry, including a Channel Islands based trust company and a Private Bank and Family office in London. Since relocating to the UAE five years ago, he has had a business development focus for global trust and corporate service providers, servicing both private and institutional clients.
Tom is a member of STEP Arabia and serves as the branch's secretary.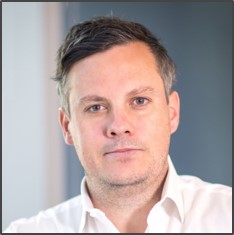 Tom Kimber Associate Director
JTC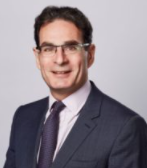 Stuart Leach
Director
Stuart Leach Associates
An advertising executive turned barrister (called to the Bar in 2004), Stuart has pioneered a new kind of advisory role which combines both aspects of his background. Specialising in reputation management, Stuart helps to manage the communications around complex litigation, helping to guide and protect his clients during the most challenging of circumstances.
He has led a whole new approach to litigation communications and crisis management for major corporate clients drawing on his experience in international PR, eight years with Pump Court Chambers as a barrister and as a senior account handler with several top advertising agencies.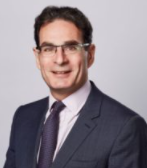 Stuart Leach Director
Stuart Leach Associates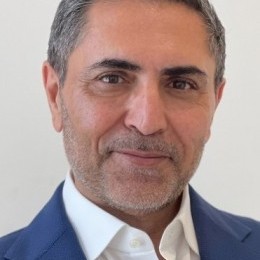 Sahba Hadipour
Founder & CEO
SISAA
Sahba started his career in technology as quantum physicist before moving into the world of software development and managing the global consulting division of the largest NSADAQ quoted software reseller.
Sahba has been working in the finance & investment industry since 1996, with progressive senior roles as: Head of a private SFO, Director at Barclays Wealth, Senior VP at Merrill Lynch, Executive Director at Julius Bear, and Managing Director, EMEA at LGT and as a CEO & Founder of SISAA AG in Switzerland, UK and UAE.​
Sahba holds a BSc in Applied Physics with Electronics from Bayes University London, MBA in International Business & Finance from Bayes Business School. Sahba is a Certified Swiss Private Banker and holds a SAQ CWMA certification as well as certifications from Harvard on Fintech and MIT on Blockchain Innovation​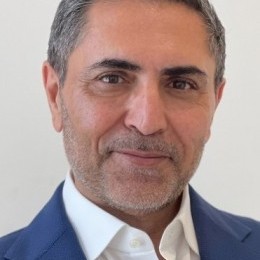 Sahba Hadipour Founder & CEO
SISAA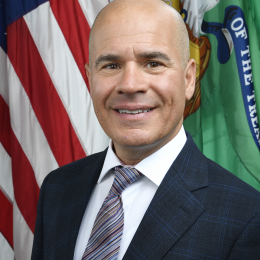 Anthony Cook
Regional Attaché
IRS Criminal Investigation
Special Agent Anthony Cook conducted criminal tax and money laundering investigations focusing on uncovering beneficial ownership and tracing illicit global financial transactions. In 2017, Special Agent Cook accepted a position at the American Embassy in London serving the diplomatic mission between the United States and United Kingdom.

In 2022, Special Agent Cook accepted a position as Regional Attache, Middle East, based in Dubai, UAE. His Area of Responsibility includes the Gulf Cooperation Council plus Israel and Jordan.

He has represented the U.S. Government on assignments in over 25 countries and is the U.S. Delegate, and Member of the Bureau, on the Organization for Economic Cooperation and Development (OECD) Task Force on Tax Crimes in Paris. He is leading the Action Group dedicated to FinTech that is focusing on tracing illicit transactions via cryptocurrencies and virtual assets. He is a licensed Certified Fraud Examiner (CFE) and Certified Anti-Money Laundering Specialist (CAMS).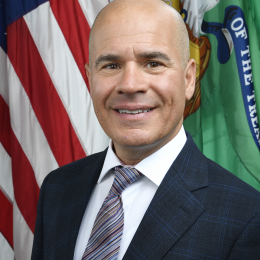 Anthony Cook Regional Attaché
IRS Criminal Investigation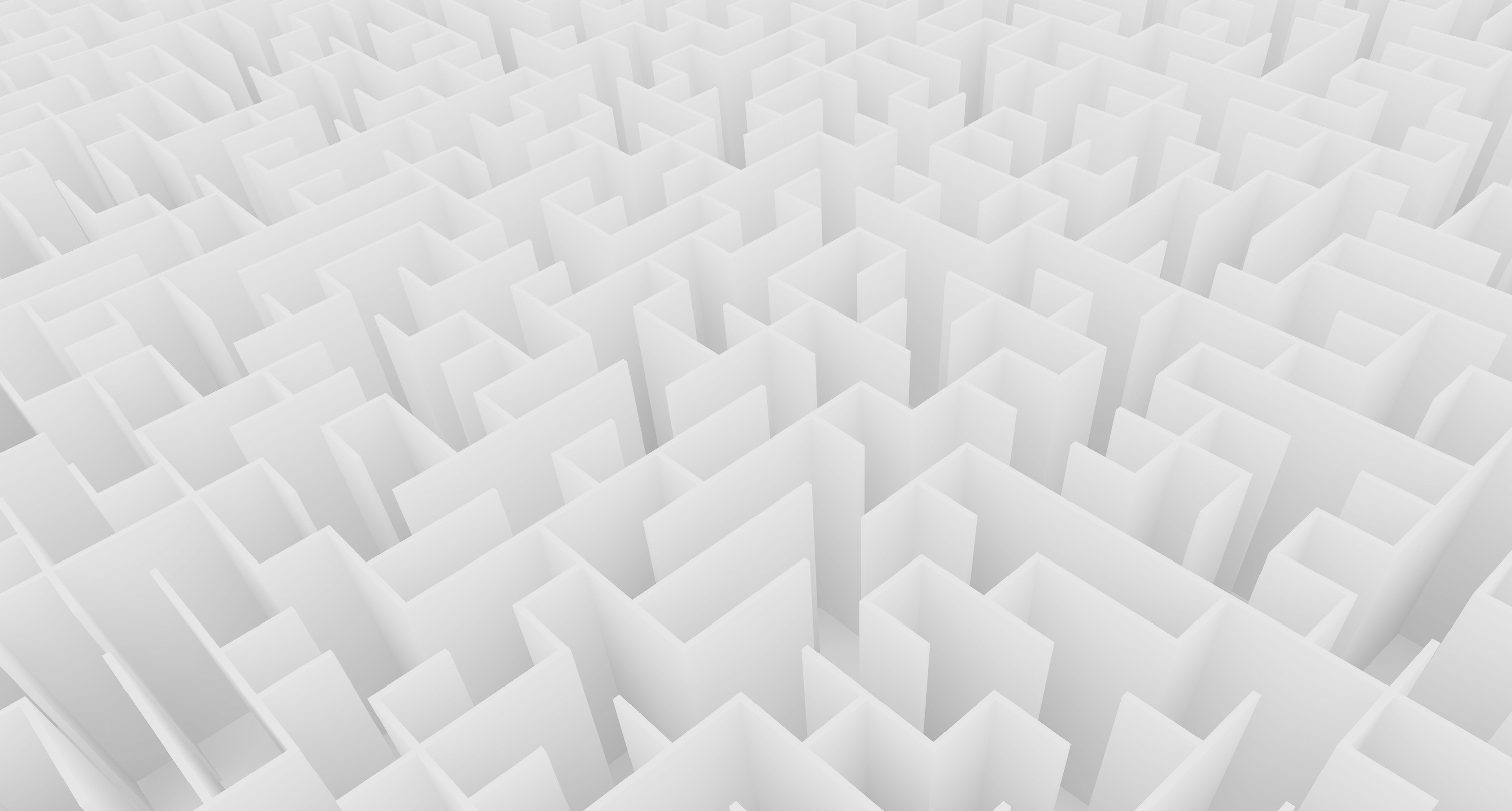 Contact Us
Speakers & Event Details
For Speakers & Event Details enquiries please contact Paul on or email paul@thoughtleaders4.com