Financial Institutions Litigation
In-person
15th September 2022 | Ironmongers' Hall
Featured Speakers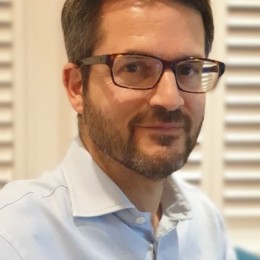 Ilan Jacobs
ESG Policy, Regulation and Government Affairs Specialist
Citi (Bank)
Ilan joined Citi's Global Government Affairs team in February 2015.An expert in Environmental, Social and Governance (ESG) regulation and policy, Ilan regularly writes and speaks on ESG developments, representing Citi at client, trade association and policymaker events. Ilan is currently Vice Chair of the Financial Services Committee of the American Chamber of Commerce to the European Union and Co-Chair of the International Regulatory Strategy Group's (IRSG) Sustainable Finance Taxonomy Working Group. He is also an alternate member of the Green Technical Advisory Group (GTAG), an official body providing independent advice to Government on implementing a UK sustainable finance taxonomy.
Prior to joining Citi, Ilan spent over eight years in a variety of roles at GE, where he was responsible for Government Affairs and Policy for GE Capital across Europe.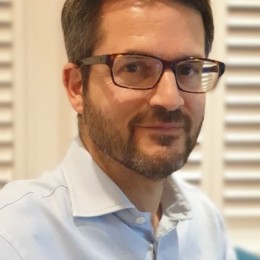 Ilan Jacobs ESG Policy, Regulation and Government Affairs Specialist
Citi (Bank)
Dr. Arpad Borock
Partner
Fieldfisher Capital
Arpad Borock is a Partner at Fieldfisher Capital. He worked with global banks for more than 20 years supporting them to improve ALM, Treasury and Risk Management. He runs large scale transversal projects like group wide integration of treasury activities and more recently, IBOR transition programmes. Before joining Fieldfisher Capital in 2021 he was the Group Head of Market Risk at Qatar National Bank, the largest bank in the Middle East, and was responsible for QNB's IBOR transition effort across the group and its subsidiaries.
Dr. Arpad Borock Partner
Fieldfisher Capital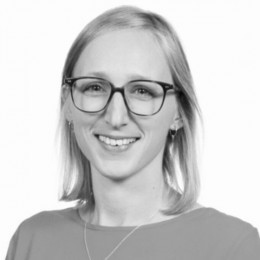 Maria Petzsch
Lawyer (Climate programme)
ClientEarth (Environmental law charity)
Maria joined ClientEarth as a climate lawyer in 2021, developing and implementing strategic legal interventions to drive corporate and financial actors towards a low carbon future. Prior to joining ClientEarth, Maria spent several years in private practice, primarily in London and Hong Kong, where she specialised in cross-border corporate and financial litigation and international arbitration. Maria holds a BA (Joint Honours) in French and Chinese from the University of Manchester. She is qualified as a solicitor advocate in England and Wales.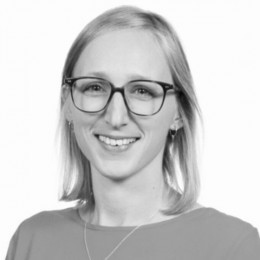 Maria Petzsch Lawyer (Climate programme)
ClientEarth (Environmental law charity)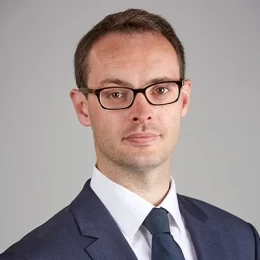 Richard Boynton
Partner
Kirkland & Ellis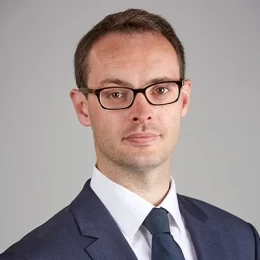 Richard Boynton Partner
Kirkland & Ellis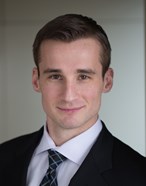 David (Dj) Wolff
Partner; Attorney at Law
Crowell & Moring (US)
David (Dj) Wolff is a partner and attorney at law in the firm's Washington, D.C. and London offices and a director with C&M International, the firm's trade policy affiliate. At Crowell & Moring, he serves as a member of the steering committee for the International Trade Group, where his practice focuses on all aspects of compliance with U.S. economic sanctions, including day-to-day compliance guidance, developing compliance programs including through on-site compliance trainings, responding to government inquiries, conducting internal investigations, and representation in civil and criminal enforcement proceedings. Dj splits his time between Washington and London, working regularly with European clients and colleagues to provide coordinated guidance on U.S., U.K., and EU sanctions compliance and enforcement. Dj has been recognized by Chambers, Law360, the National Law Journal, and the Global Investigations Review.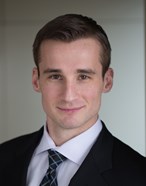 David (Dj) Wolff Partner; Attorney at Law
Crowell & Moring (US)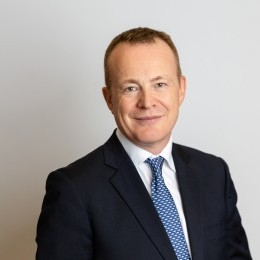 Tom Smith QC
Barrister
South Square Chambers
Tom Smith QC
Tom specialises in commercial litigation and arbitration, banking and finance, corporate insolvency and restructuring and company law including investment funds. He also practices extensively in the fields of civil fraud and asset recovery, professional negligence and trusts.
Tom is an experienced advocate in both court litigation and arbitrations. He has extensive experience of major commercial trials. He has also been involved in many of the major restructuring and insolvency cases in recent years, including significant Supreme Court, House of Lords and Privy Council decisions in the fields of banking, insolvency and restructuring and investment funds. Tom frequently appears as an advocate both in England and in other jurisdictions including the Cayman Islands, the British Virgin Islands, Dubai and Gibraltar.
He is named by Chambers and Partners as a leading silk in seven areas (banking & finance, chancery: commercial, commercial dispute resolution, company, fraud: civil, restructuring/insolvency and offshore).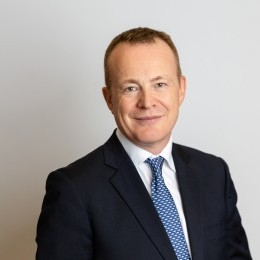 Tom Smith QC Barrister
South Square Chambers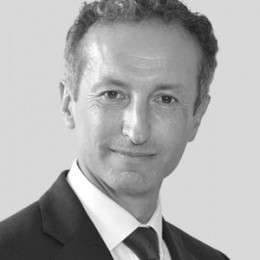 Michael Brown
Partner
Penningtons Manches Cooper
Michael is a partner in Penningtons Manches Cooper's commercial dispute resolution division focussing on the financial services sector.
In his near 30 year career, Michael has worked in-house for financial institutions and in private practice where he has conducted group litigation for investors, acted in international arbitrations and litigation in a number of high profile cases arising out of financial and economic crises. He has also represented businesses and individuals in anti-money laundering and civil fraud cases.
The extent of a banker's duty of care has featured in two of his more recent appeal cases: Playboy Club London Ltd v Banca Nazionale del Lavoro SpA [2018] UKSC 43, where he acted for the successful defendant bank before the Supreme Court and in Philipp v Barclays Bank UK Plc [2022] EWCA Civ 318, where he acted for The Consumers' Association Ltd as an intervening party in the successful appeal.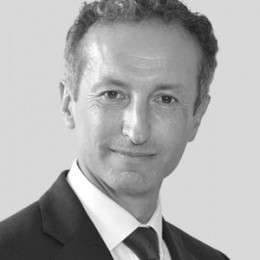 Michael Brown Partner
Penningtons Manches Cooper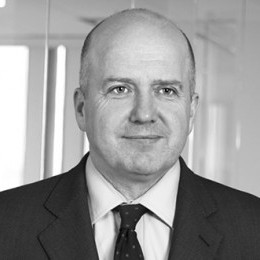 Aidan Thomson
Partner
Bryan Cave Leighton Paisner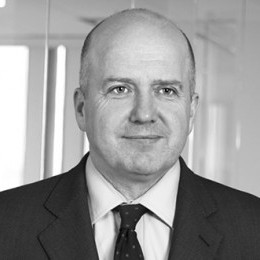 Aidan Thomson Partner
Bryan Cave Leighton Paisner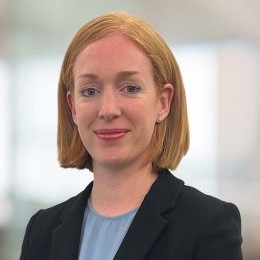 Becca Hogan
Partner
Signature Litigation
Becca is Partner at Signature Litigation and has a wide range of experience in commercial disputes, focusing on banking and financial services. She specialises in high value complex matters, including High Court litigation, arbitration and advising on regulatory matters including investigations involving the FCA.
Becca's recent experience includes acting for a large institutional and retail claimant group in FSMA s.90 claims against the Royal Bank of Scotland and its former directors, and acting for the former management of a Thai renewable energy company in a $2bn dispute defending allegations of fraud and conspiracy.
Becca is recognised as a 'Rising Star' by The Legal 500 UK 2022 for banking litigation and is described as "stellar" and "calm and strategic". She has also been praised for her "good instincts" and "commercial approach". She is recognised as "exceptional" and "totally on top of the detail, with good instincts and a commercial approach".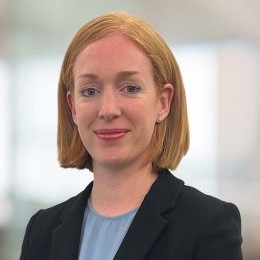 Becca Hogan Partner
Signature Litigation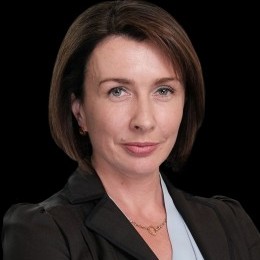 Genevieve Quierin
Partner
Stephenson Harwood (UK)
Genevieve acts for corporate and individual clients in a broad range of commercial disputes. She frequently represents companies in the banking, finance and private equity sectors. Her expertise spans pre-action strategic advice to directors, shareholders and company founders through to high value, multi-jurisdictional High Court litigation. Genevieve is regularly instructed in corporate disputes including shareholder and director disputes, contentious situations in the context of M&A transactions, breach of warranty claims and unfair prejudice petitions. She also has a specialism in competition private enforcement actions, and is currently representing over 1,000 companies in group claims against Visa and MasterCard. She is equally at ease acting for claimants and defendants, and frequently works with third party litigation funders.
"Genevieve Quierin is brilliant. She is very smart, quick on the uptake and user-friendly, so clients love her. She is tough but pragmatic and looks for solutions. She is a class act."
Chambers UK 2022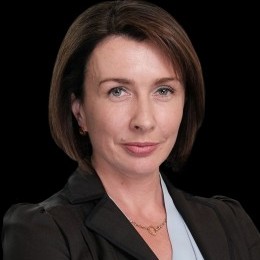 Genevieve Quierin Partner
Stephenson Harwood (UK)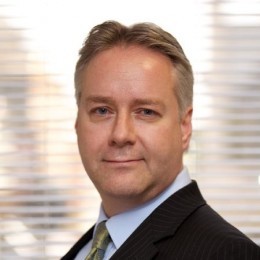 Daniel Ryan
Managing Director, Head of London Office
BRG
Daniel Ryan is a managing director at Berkeley Research Group, where he leads the London office. Mr Ryan has over 25 years' experience in quantifying damages arising out of claims in contract, or tort, and in valuing businesses and shares in both contentious and non-contentious matters. He is also highly experienced in intellectual property licensing, infringement of intellectual property rights, fiscal valuation and transfer pricing. He is regularly appointed as an expert witness and is experienced in oral testimony. His experience covers matters in the UK High Court, before arbitral tribunals in the UK and internationally, in fiscal courts, and before the Copyright Tribunal.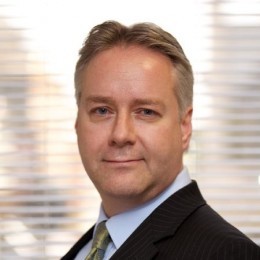 Daniel Ryan Managing Director, Head of London Office
BRG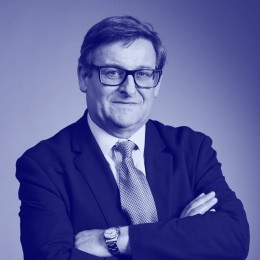 Nick Ractliff
Partner
PCB Byrne
Teaming a creative approach, innovative strategies and ground-breaking solutions, Nick continues to test the legal boundaries – working on some of the largest cases commenced and conducted in the English High Court.
Nick works across a broad range of high-value, multi-jurisdictional disputes involving civil fraud, asset recovery, enforcement, banking litigation, arbitration, insolvency and shareholder claims. He has particular expertise in obtaining freezing, search, and disclosure orders.
Nick is consistently singled out for his work in international fraud and banking litigation, including high-profile cases for CIS banks. His hands-on approach and measured demeanour are welcomed by clients, who turn to Nick as a trusted manager of large-scale litigation.
The directories say:
Nick is recommended for his work in civil fraud, asset recovery, commercial litigation and banking litigation, and is described as 'dedicated and thorough' and commended for his 'hands-on approach'.
Who's Who Legal
Nick is recognised as a Thought Leader for Asset Recovery in the 2020 edition and is described as 'a superb asset recovery lawyer'.
Legal 500
The 2021 edition recognises Nick as a Next Generation Partner for Commercial Litigation and describes him as knowing 'his stuff', 'calm and measured' and an 'experienced, diligent and able litigator'.
He is identified as a key lawyer for Civil Fraud and Banking Litigation and recognised for his 'expertise in commercial and civil fraud cases involving freezing, search and disclosure orders'. His role as lead counsel to Russian state liquidator the Deposit Insurance Agency in its pursuit of fraud claims against Georgy Bedzhamov resulting in a High Court order freezing £1.34 billion in assets is highlighted.
Previous editions describe him as 'highly rated', 'incisive and very strong minded' and 'a highly effective manager of long-running litigation'.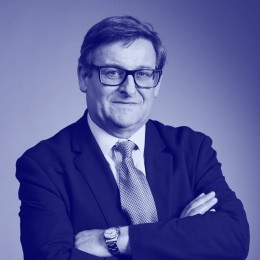 Nick Ractliff Partner
PCB Byrne
Sam Roberts
Partner
Cooke Young & Keidan
Sam is a Partner at Cooke, Young & Keidan. Sam's core practice is technology, banking and fraud. In technology, his experience includes crypto disputes, software licensing and development claims, and breach of warranty claims in an M&A context. His banking experience is broad and includes claims for negligent investment advice, benchmark manipulation and other market abuse, intercepted payments, guarantees, loans and derivatives. Sam also has deep and practical experience of acting on applications for injunctive relief.
Legal 500 names Sam as a Key Lawyer in Banking Litigation, where he is highlighted for fintech disputes, and Commercial Litigation (Premium) and Financial Services (Contentious). Sam "… has that sought after (and very hard to find) combination of technical skill, client care, and case management. He is an exceptional commercial disputes lawyer".
Sam co-founded and runs the Tech Disputes Network, and spends his spare time pursuing amateur interests in distance running and psychology.
Sam Roberts Partner
Cooke Young & Keidan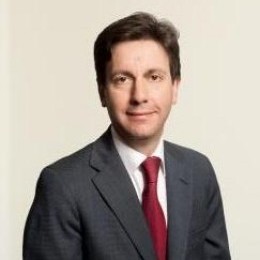 David Quest QC
Barrister
3VB Chambers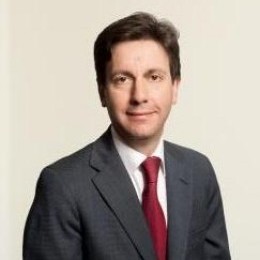 David Quest QC Barrister
3VB Chambers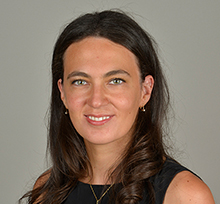 Elena S. Rey
Partner
Brown Rudnick (UK)
Elena Rey-Sabinina is a partner in Brown Rudnick's Litigation Funding and Special Situations group.
Elena represents litigation funders, private equity funds, lenders and borrowers on complex cross border litigation funding transactions, class actions, litigation arising out of GDPR breaches as well as general financings and debt restructurings.
Elena holds a law degree from Harvard University and is fluent in French and Russian. She is admitted to practice in England and Wales.
Elena is a founder of the Litigation Funding Working Group created with the aim of preparation of the model documentation for the litigation funding market. Elena is also an advisor to the Loan Market Association in respect of the terms of the leverage finance documentation.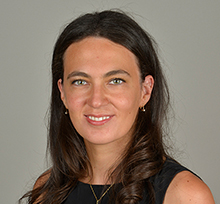 Elena S. Rey Partner
Brown Rudnick (UK)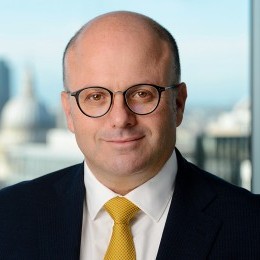 Boris Bronfentrinker
Partner
Willkie Farr & Gallagher LLP
Boris Bronfentrinker heads Willkie's Antitrust & Competition Litigation practice in London. He is a solicitor advocate practicing in complex commercial litigation, with particular experience in competition litigation. He has represented clients, both as claimants and defendants, in leading and high profile cases in both the High Court of England & Wales and the Competition Appeal Tribunal, as well as coordinating competition litigation proceedings in other jurisdictions globally. Regularly acting for both claimants and defendants gives Boris a unique perspective and insight into the conduct of competition disputes from both sides. Boris is experienced in not only litigating cases to judgment but also resolving claims through alternative dispute resolution, such as mediation. Boris is recognised and highly ranked by Who's Who Legal, Chambers UK, Chambers Europe, Chambers Global and The Legal 500, placing him among the best globally in the area of competition litigation.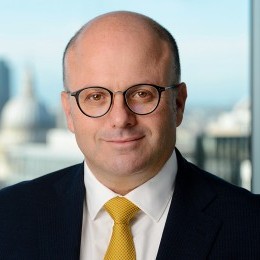 Boris Bronfentrinker Partner
Willkie Farr & Gallagher LLP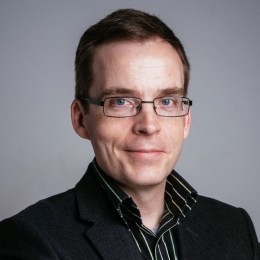 Peter Wright
Managing Director
Digital Law UK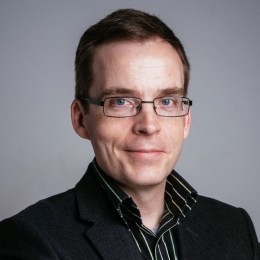 Peter Wright Managing Director
Digital Law UK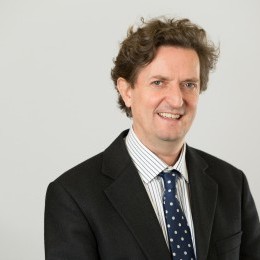 Hugh Sims QC
Barrister
Guildhall Chambers
Hugh Sims QC was called to the Bar in 1999 and appointed Silk in 2014. He is recognised as a star of the UK Bar, with rankings in Chambers UK as a leading barrister across 7 practice areas: Commercial, Professional Negligence, Insolvency, Banking & Finance, Partnership, Chancery and Company.
He is instructed with juniors, and as sole leading counsel, in complex and substantial disputes where his advocacy and forensic skills are highly valued. He was appointed as a Deputy High Court Judge in 2019. More information on Hugh is available here.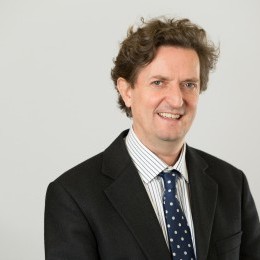 Hugh Sims QC Barrister
Guildhall Chambers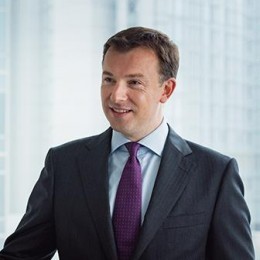 Jonathan Cary
Partner
RPC
Jonathan Cary is a partner at RPC, specialising in banking & financial markets disputes and contentious regulatory work. He has practised in Hong Kong, where he is locally qualified, and has undertaken secondments to the legal and compliance teams of two investment banks. He commonly advises clients in disputes in relation to complex financial products, often in matters adverse to the largest global financial institutions. He is currently representing the Federal Government of Nigeria in its claim against JP Morgan for breach of the Quincecare duty.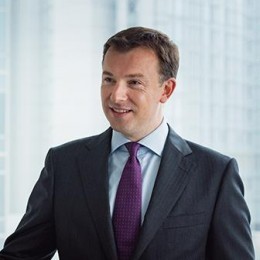 Jonathan Cary Partner
RPC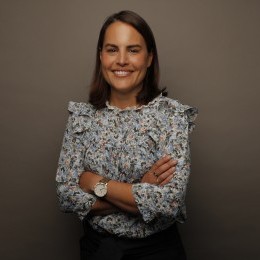 Lara Melrose
Litigation Finance Portfolio Advisor
Orchard Global Asset Management
Lara joined Orchard in January 2020 as a Litigation Finance Portfolio Advisor and works on all aspects of the litigation finance business from deal origination, due diligence, deal execution and investment monitoring.
Lara joined Orchard from Mishcon de Reya LLP where she was a Managing Associate in their litigation practice. Whilst at Mishcon, Lara focused on collective actions, including the ground breaking Lloyd v Google representative claim, multi-party claims and complex commercial litigation and she also has experience of fraud disputes, shareholder disputes and international arbitration.
Lara previously worked in the Commercial Litigation department at Addleshaw Goddard and started her career at Freshfields Brukhaus Deringer LLP where she worked in the London and New York offices. Lara also spent time on secondment to Sainsbury's where she managed a portfolio of disputes. Lara is an English qualified Solicitor of England & Wales and received her BA in Law with French from the University of Nottingham prior to completing her legal studies at Nottingham law school.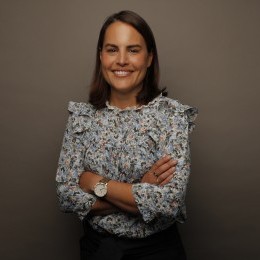 Lara Melrose Litigation Finance Portfolio Advisor
Orchard Global Asset Management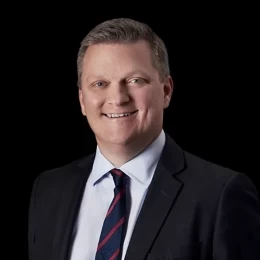 Mark Handley
Partner
Curtis, Mallet-Prevost, Colt & Mosle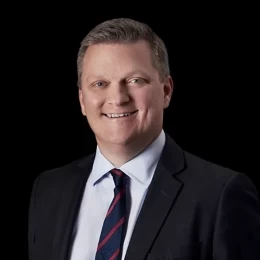 Mark Handley Partner
Curtis, Mallet-Prevost, Colt & Mosle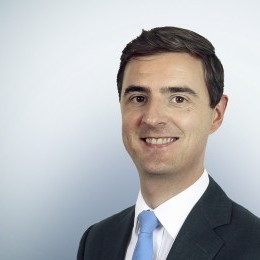 Craig Montgomery
Partner
Freshfields Bruckhaus Deringer
Craig Montgomery is a disputes partner at Freshfields Bruckhaus Deringer, working exclusively on restructuring and insolvency and embedded in that wider team. He led the award-winning Malaysia Airlines restructuring, pioneering the use of an English scheme to restructure aircraft leases. This is an example of the cutting-edge, first-of-a-kind legal solutions the Freshfields team provides to clients on substantial and complex challenges arising from such challenges as COVID-19, soaring energy and commodities prices and market pressures. Alongside the first parallel-tracked dual-outcome scheme for Amigo Loans and the first energy supply company special administration for Bulb, Freshfields recently delivered, for ED&F Man, the first full-scale UK restructuring plan to restructure both equity rights and financial debt in a single process.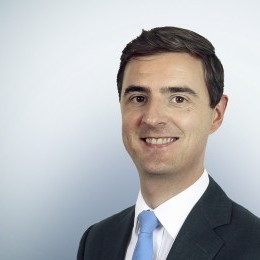 Craig Montgomery Partner
Freshfields Bruckhaus Deringer